Just a few weeks ago, Nashville was home to the 3rd Annual Music City Food + Wine Festival. We covered a bit about Day 1, including the amazing Harvest Night concert in the middle of Downtown, and we are here to finish up with some Day 2 highlights.
Not a lot of text to read on this one. Because, well, I had a bit of a headache (courtesy of day 1) and just wanted to eat everything.
Before I unleash the photos, I have to tell you about the top featured image. This is a White Miso Homemade Ice Cream with a Ginger Cone, topped with Duck Fat Chicharrones from local fav Kayne Prime. Out of the park on this one. Probably my favorite bite (lick?) of the day.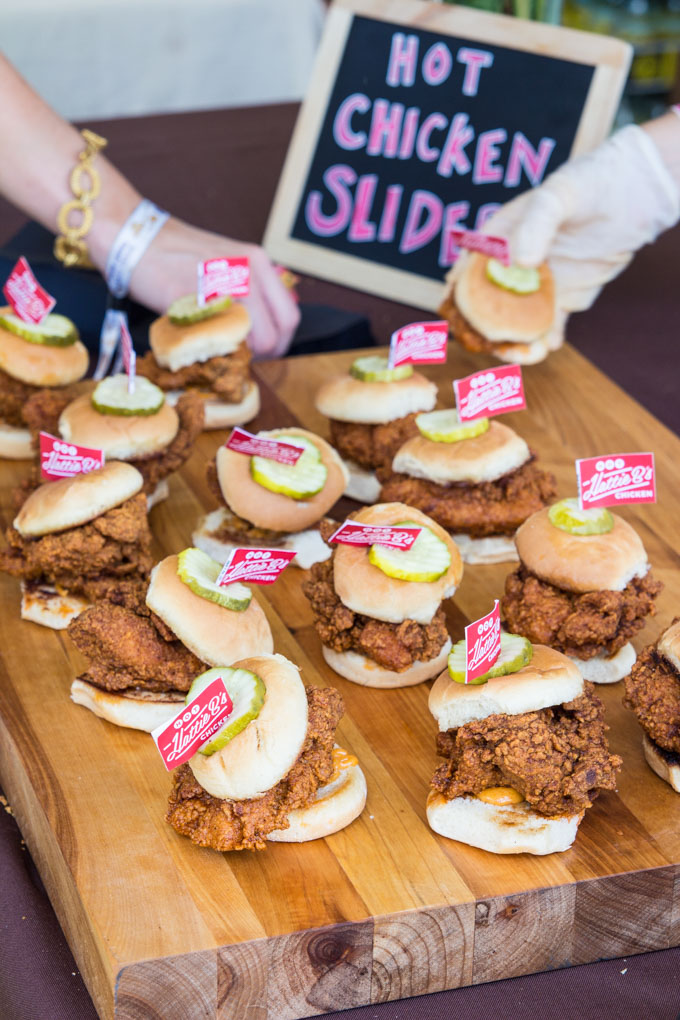 Y'all have heard me talk about how Nashville is famous for its hot chicken. Hattie B's was on site providing the ultimate hangover food for those attendees that may have hit it a bit hard the entire day before during Day 1 of the festival. Hot chicken sliders on mini biscuits. Home run.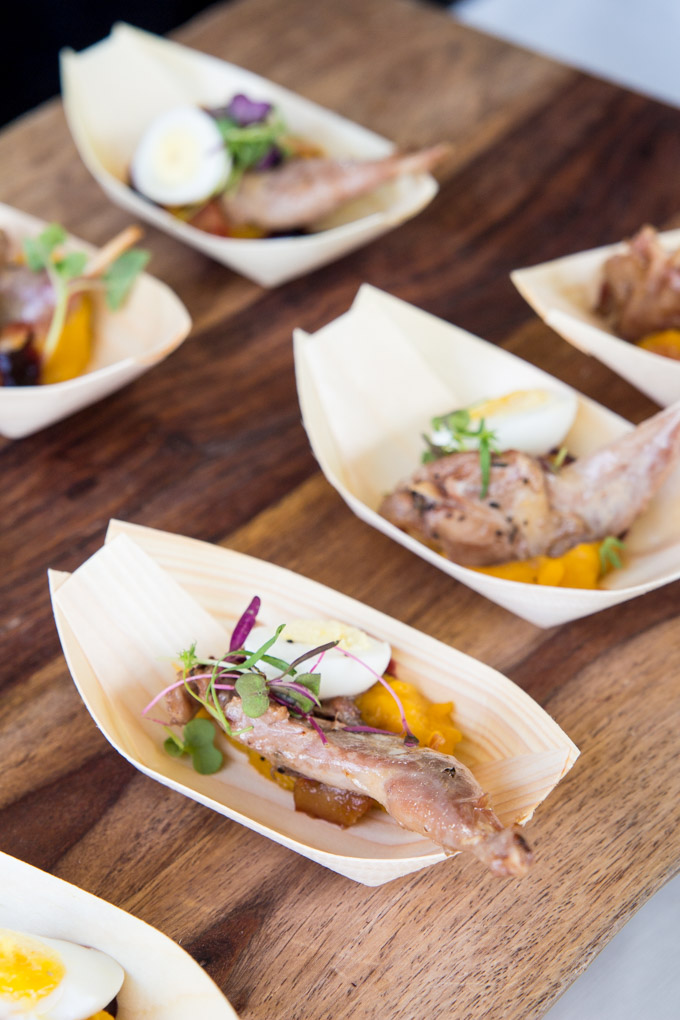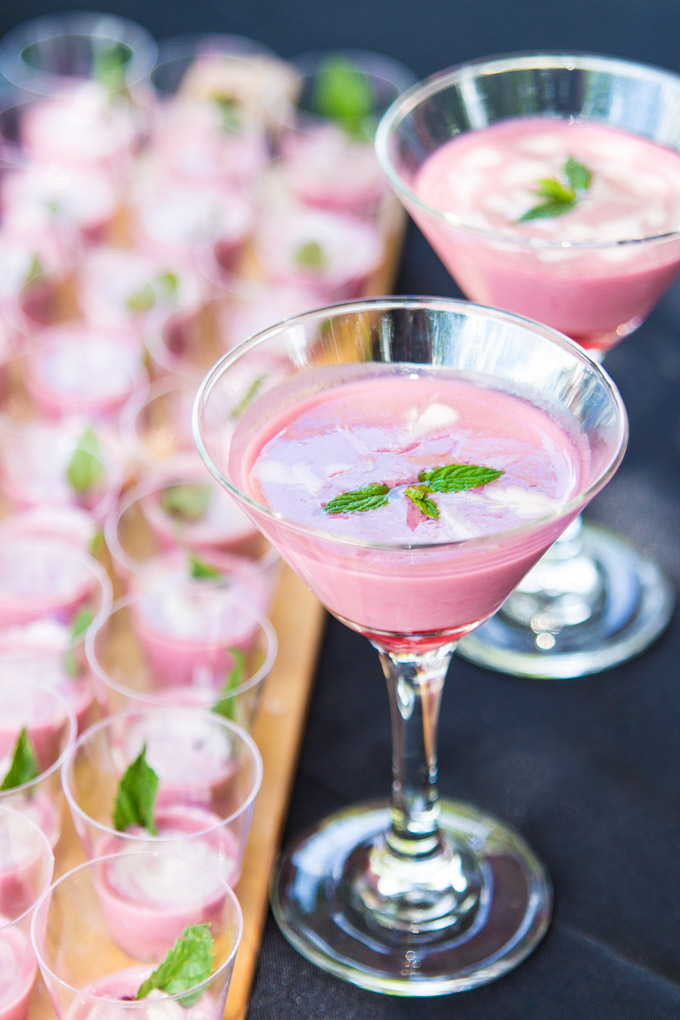 I definitely think that there ended up being more food than drinks on the second day of the Festival. Still plenty of each, but it was a good way to start slowing down a bit. This blackberry gazpacho from Americano was what I hit after having a few too many hot chicken sliders.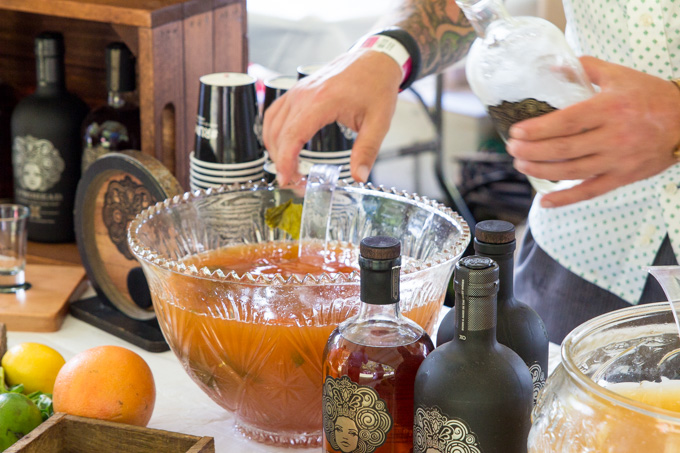 Rum punch is a totally acceptable replacement or sidekick to the traditional weekend mimosa. Have two.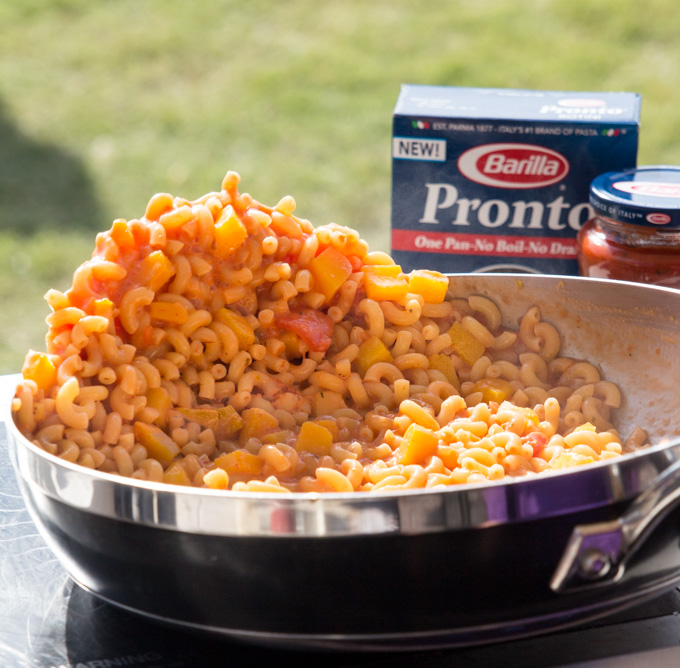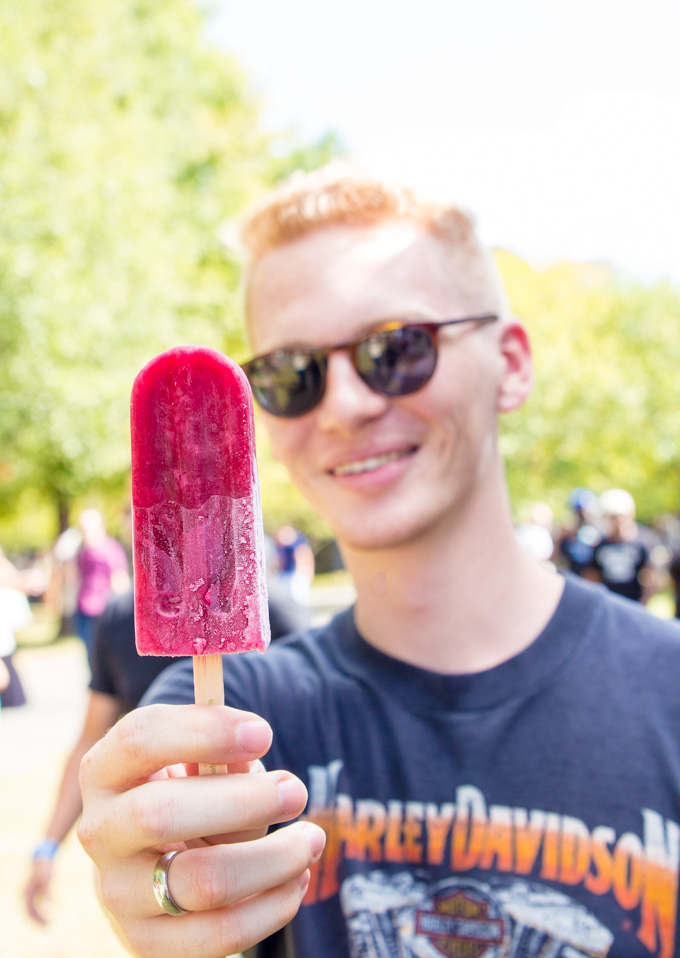 Speaking of totally acceptable replacements, these Patron Tequila Popsicles (modeled by Taylor of Two Dudes) are probably what you should have been making all summer. You can practice during the winter, because enough of them and you'll forget that everything around you is freezing cold anyway.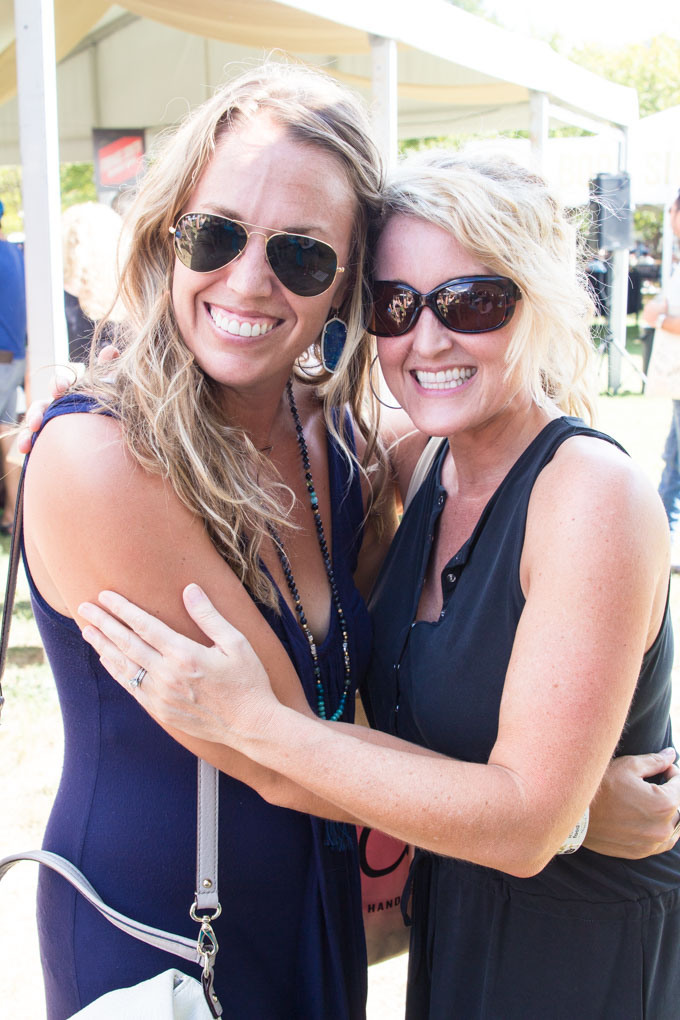 Lots of friendly faces were roaming around. These two gals are two of my favorite blogger buddies in town. Kristin from Camels & Chocolate and Beth of Eat. Drink. Smile. The prom pose wasn't even directed. They just automatically use that as their go-to.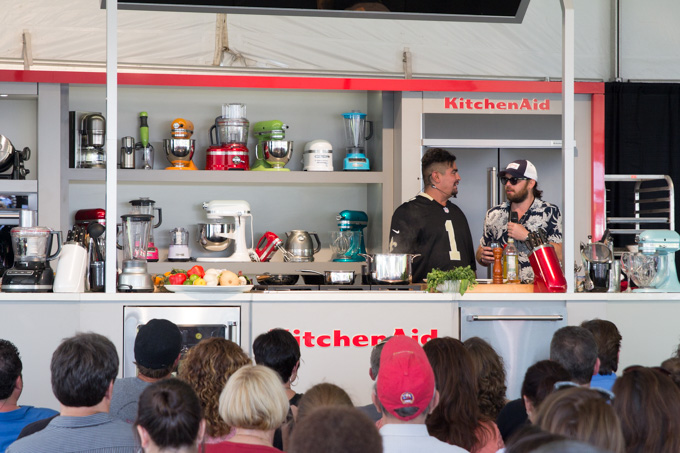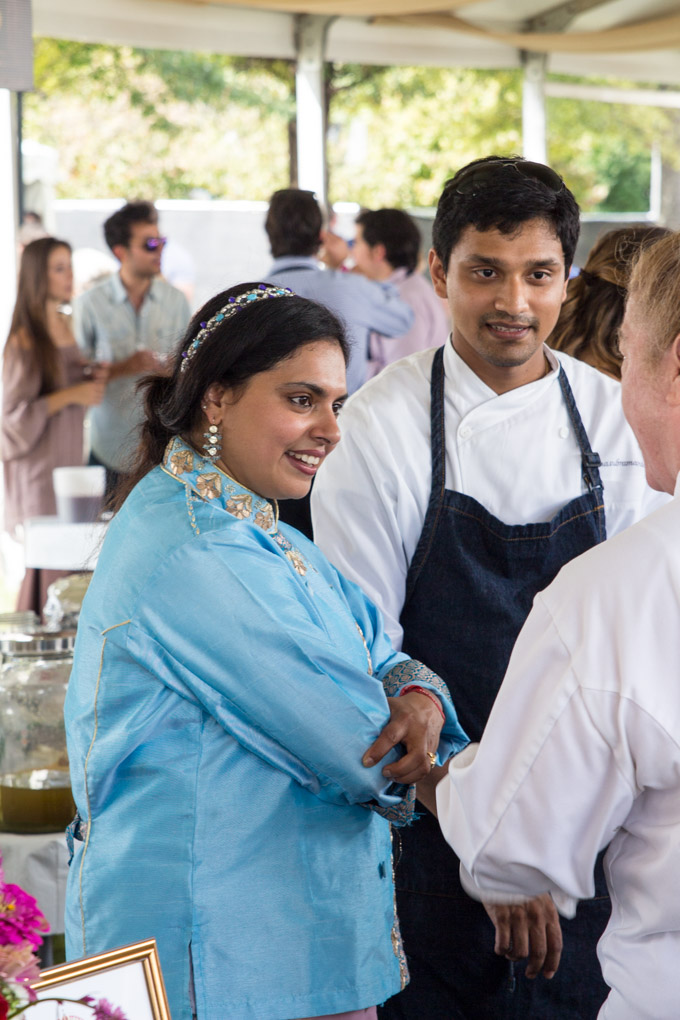 Chefs were roaming around during the day to say hello. This is Nashville. You just chat and say hello to everyone. They were no exception to the rules of Southern hospitality. Some festivals you may attend have the talent behind bars. Not here!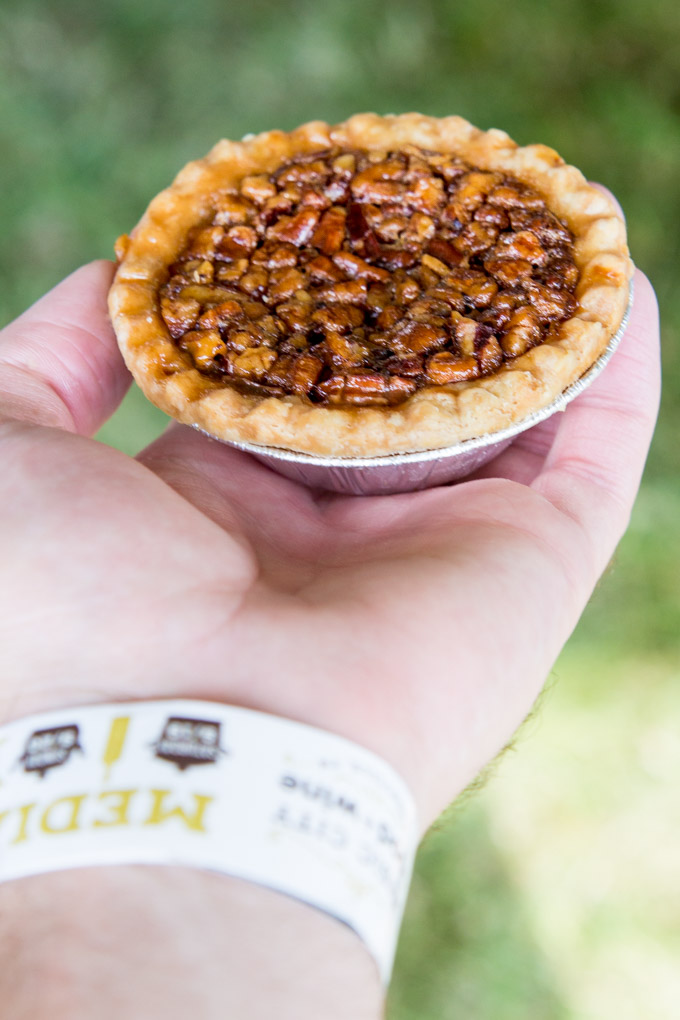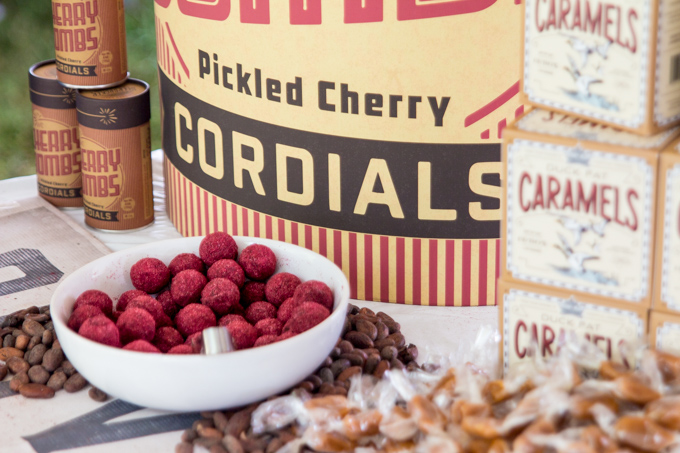 More sugar was up next, since I'm sure that's exactly what I needed at that point. Mini Pecan Pies from Arnold's and Pickled Cherry Cordials from Seersucker Southern Confections (a newer candy company by the Olive & Sinclair chocolate brains).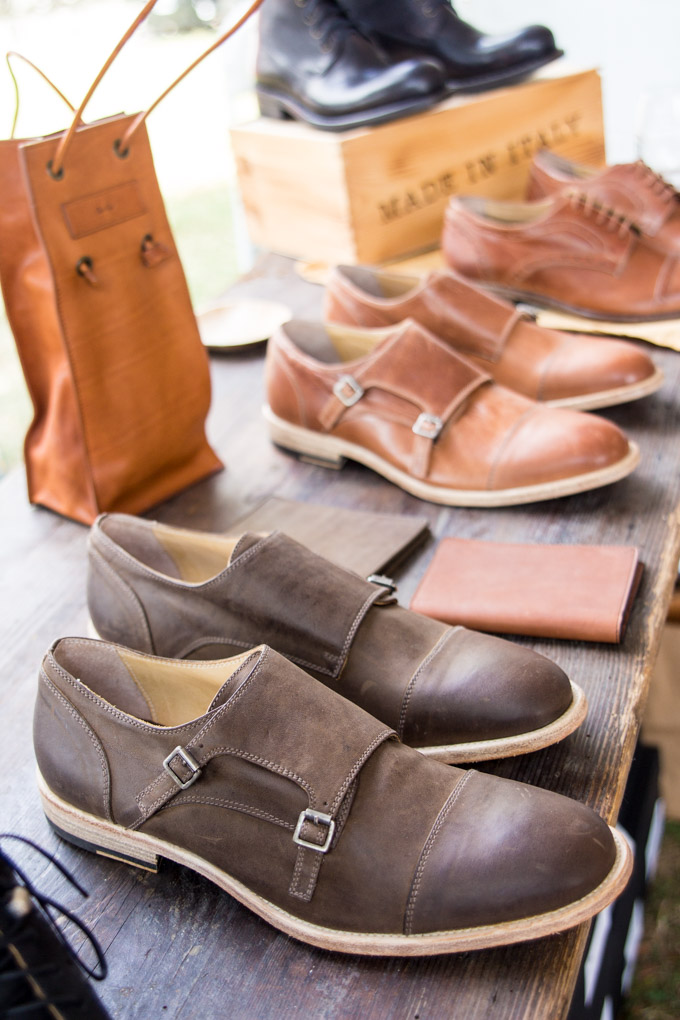 Not quite food, but just as drool-worthy, Peter Nappi was on hand to show off their locally made leather goods. If any of you want to buy me some perty shoes, feel free.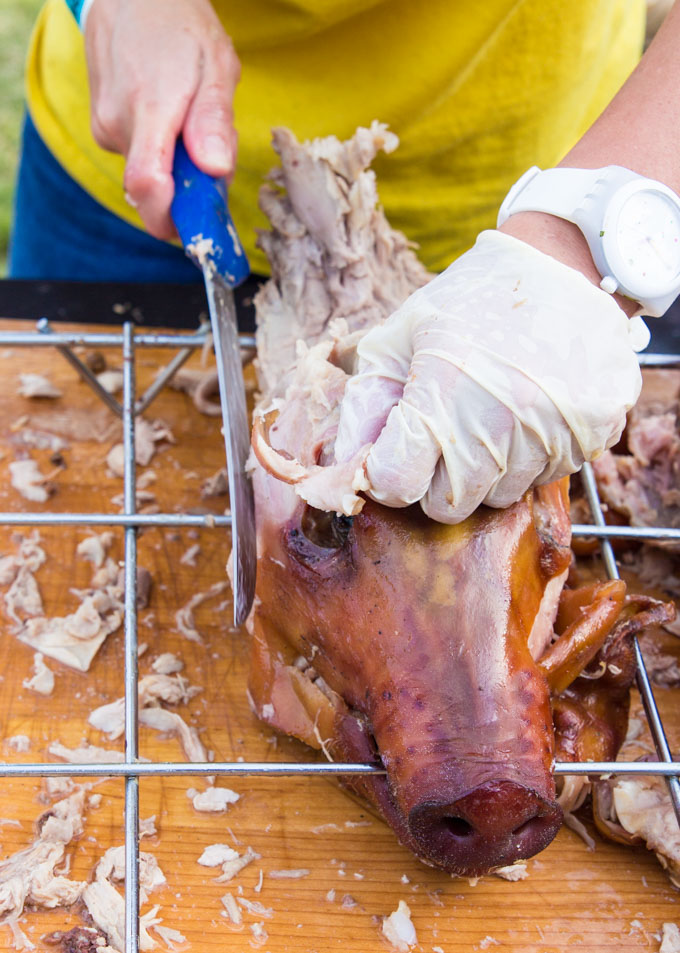 Heeeeey! Creepy? No! — Delicious!
Last, but certainly not least, I leave you with the whole hog head. Yes, I ate that cheek. Yes, it was the most delicious pork I've ever had. No, there wasn't anything on that pig left at the end.
Overall, I had SUCH an amazing time during this two day festival. I'm already starting my diet to prepare for next year. Kidding. I don't know how to diet.
Until then, y'all. Enjoy!