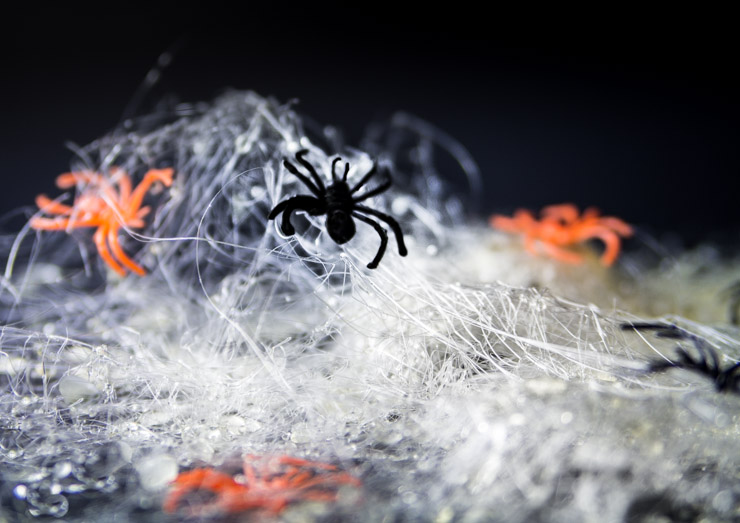 It's that tiiiime! Creepy clowns, wicked witches, and the most frightening– sugar-stocked kiddos. Boahahahah!
Halloween is my favorite time of the year. This Spun Sugar Spider Web is sure to make your party sweet and spooky!
Halloween was always the best time of the year at my house when I was growing up. This was the time of year when my Dad and I would just go crazy. Being the meticulously nerdy child that I was, blueprints would be drafted, every detail tested and tried, candy counted.
Our house was the house to see. Everything from witches that would fly from the roof past unknowing trick-or-treaters to custom-made graves, complete with the names of whatever turtles or goldfish happened to not quite make it through the year. There were more Halloween decorations and gadgets in the attic than Christmas ones. For a good Southern family, that really means something substantial.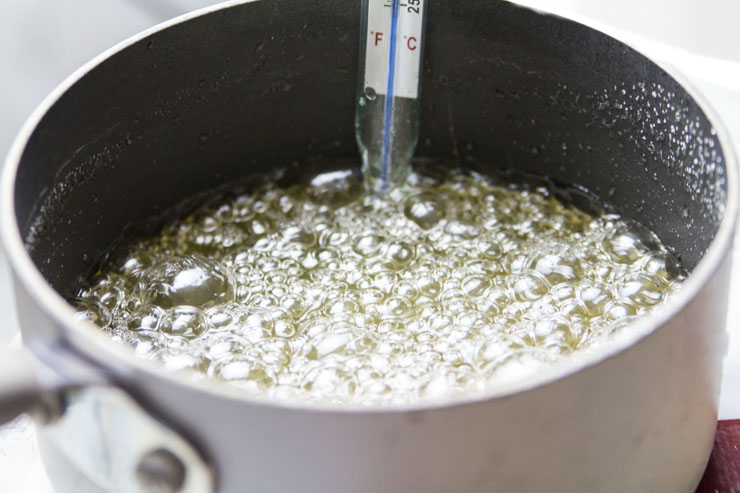 Spun sugar is just a matter of science. (Like everything that is fun, right?) Cook the sugar to an exact stage (temperature), and most of the work is done.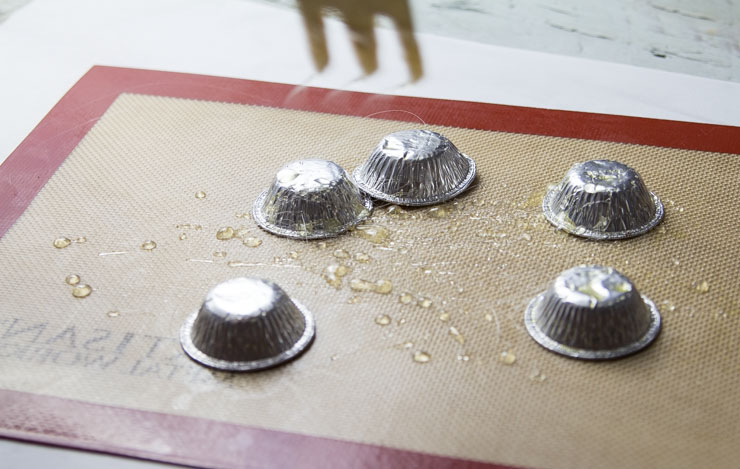 While you could whip up a flat spider web, I thought it would be better to give it a bit of depth and height. I place tiny aluminum tins around a baking mat and gave them a quick spray with non-stick.
After removing the sugar from the heat once it reached its proper temp., I grabbed a fork (I found that a wooden one with well-separated fingers worked best) and began to spin what would become to spun sugar web. I dunno how spiders do this all the time. 5 minutes of flicking around and my hands were tired!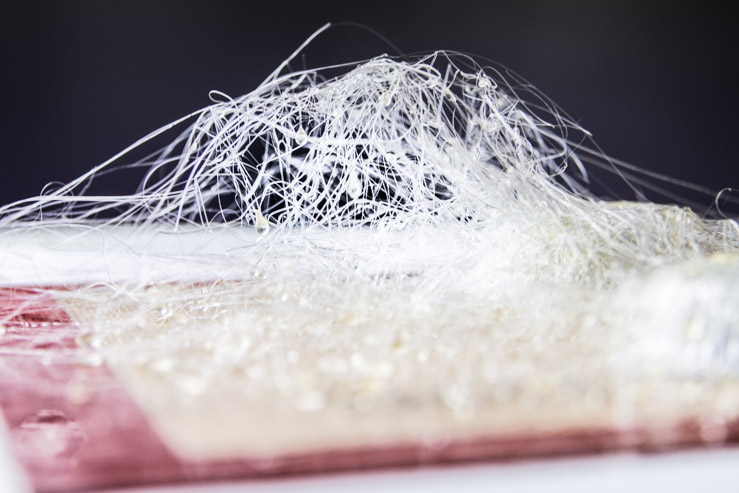 After you toss the hot sugar (carefully) around, you will start to see the web forming. A quick rest, and you are basically done! How simple, right? This would be perfect for a centerpiece for a party, I think.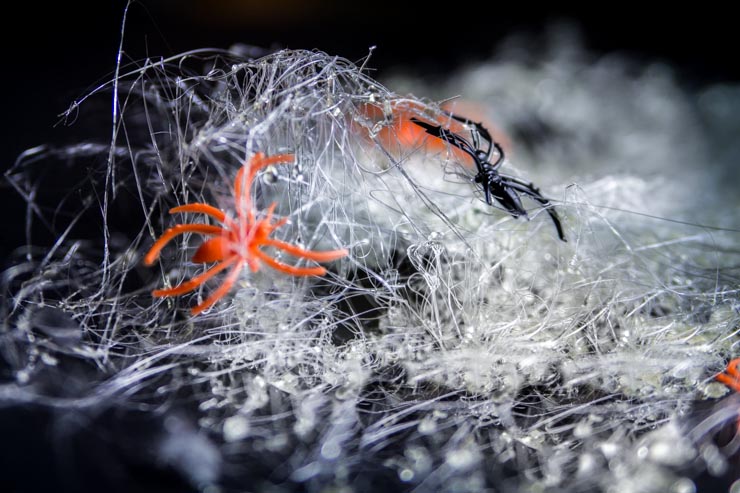 The best kind of centerpiece for a party is one that you can actually eat, isn't it? Toss on some of your favorite pet plastic spiders and gather the dead man's toes for your witches brew. It's Halloween, after all!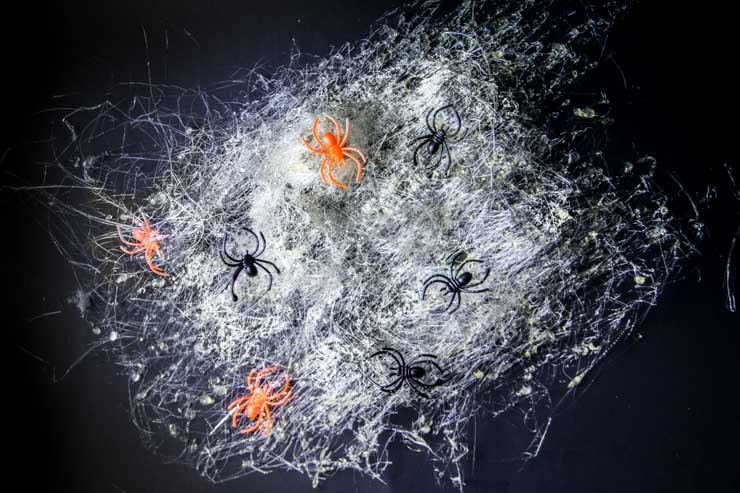 Happy tricking, y'all! Or treating, if you must.
Spun Sugar Spider Webs
Create edible spun sugar spider webs with sugar! Perfect for Halloween party.
Ingredients
1 cup sugar
¼ cup light corn syrup
¼ cup water
Instructions
Heat all in small saucepan over medium-high heat. Insert candy thermometer.
Heat to precise 302 F (hard crack stage).
Setup baking mat with any small tins, etc. to elevate areas of the webs.
Spray lightly with non-stick cooking spray.
Immediately remove from heat once temperature is reached.
Cool slightly.
With a fork, dip and flick from about a ft. above baking mat.
Be cautious, as the hot sugar will burn. Keep away the kids and pets!
Spin sugar carefully, allowing large droplets to drip in pan just before flicking above mat to avoid large blobs.
Cool completely when finished and remove carefully to use.
Edible! Be careful of sharp ends.
Enjoy! Moore spooky favorites on SouthernFATTY.com
Notes
2014 - SouthernFATTY.com
What's your favorite Halloween tip or treat? Let me know below!