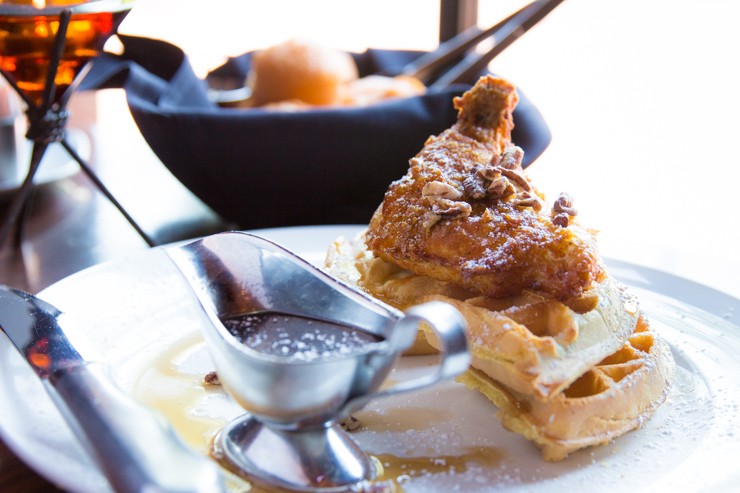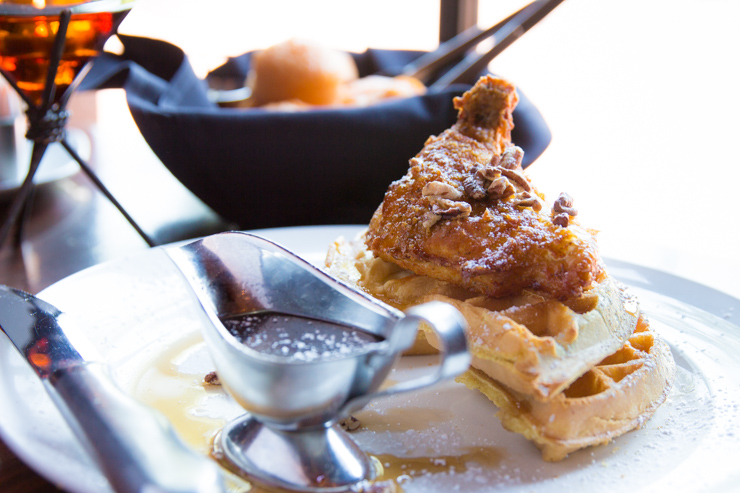 This past weekend, I traveled (if it even counts as much) to our neighbor to the south, Huntsville, in good ol' 'Bama. I think this is where I'm suppose to say some grunting chant about a tide or something… Since I don't really know anything about all of that, I'm just going to tell you about why you should be throwing the kids into the Voyager to head down the road for a weekend visit.
Delicious bites, including classic chicken & waffles (above), homemade German cabbage rolls & brats (sausage, not cranky kids), Alabama BBQ and more craft beer than I could ever have imagined a city would have. Huntsville has definitely rocketed into the tops list of day-trip options from my home in Nashville.
Keep reading for more eye candy and some info about their upcoming 2015 Restaurant Week, taking place August 14th-23rd.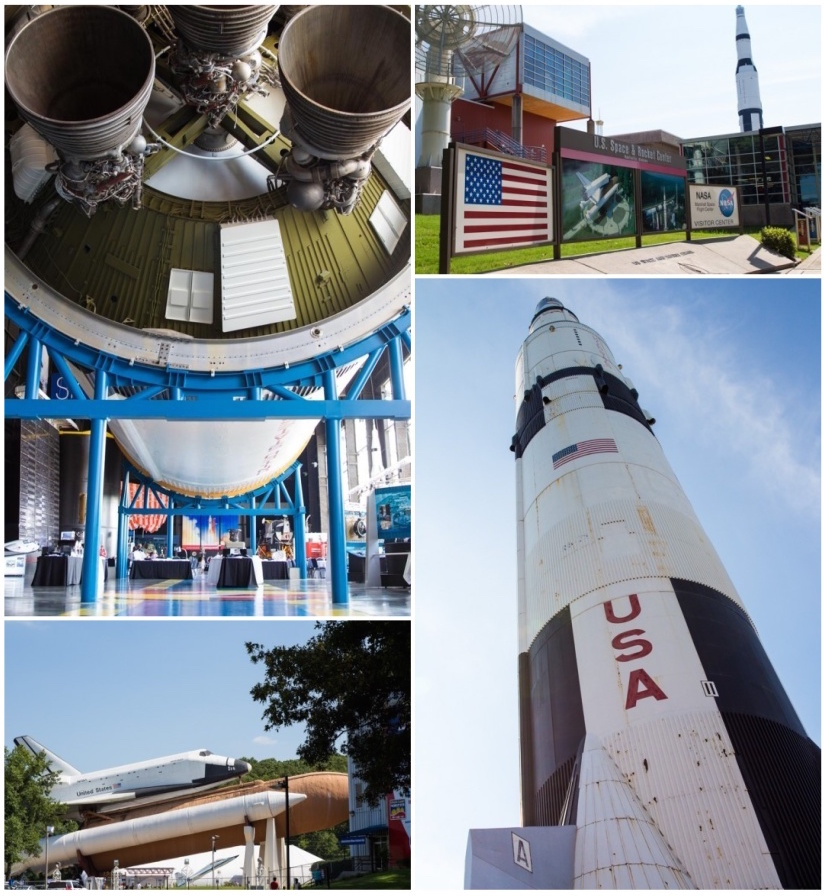 I almost hate to admit that I had zero clue that Huntsville was only an hour and a half drive down south from Nashville. That's literally how long it takes me to get home from work sometimes…
When I was invited to participate in a preview weekend for the Huntsville-Madison County Restaurant Week, I started to do what people always do when they are about to go see people they've never met. I creeped everything and everyone online. I started seeing all of these attractions and gorgeous scenery. Rocket City, they called it. That's when it clicked for me. THIS is where SPACE CAMP is! *faints*
I had to take a moment and breath into a paper bag. I was that kid that was always begging to go to Space Camp. Since I never got to go (thanks, mom…), I was determined to explore that side of the city between the stops to stuff my face with food.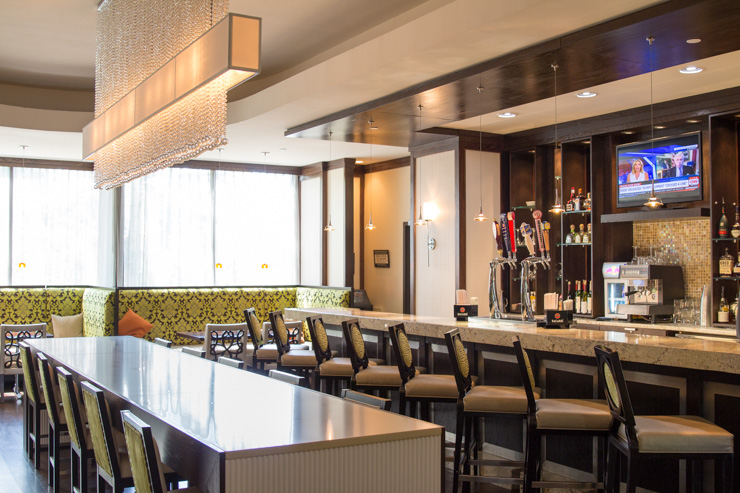 Flash forward a couple weeks and I was on my way. I left in the morning and just a hop, skip and jump down the road, I arrived at my hotel. I stayed at the Marriott on the campus of the U.S. Space & Rocket Center.
Did. You. Hear. Me? This hotel is literally next-door to the rockets and space suits that I had been dreaming of for years. I could literally almost reach out and jump inside one of the starships from my 6th floor room.
After I settled in with a little day-drink at the snazzy hotel bar, I went just 8-minutes to my first bite to eat as part of the weekend restaurant tour. (Side note: Everything was 8-minutes from the hotel. How convenient is that?)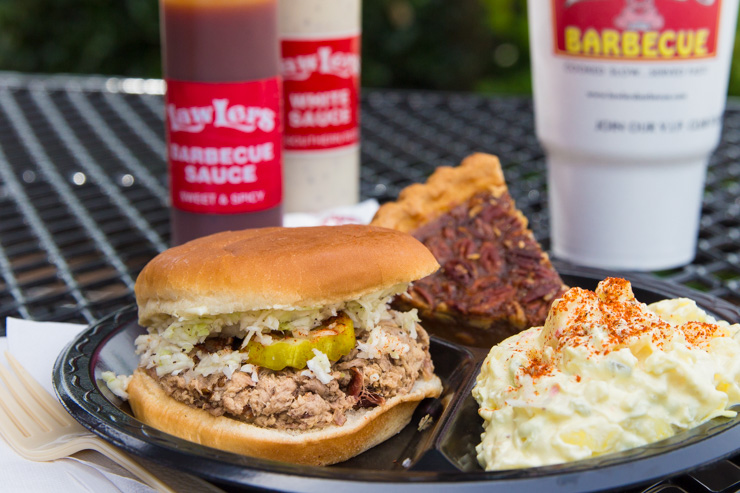 Greeted by a large pink pig (appropriately named Tasty), I met with the other bloggers on the tour for some Alabama BBQ at LawLers. With 8 locations around the area, LawLers was an obvious local favorite for serious eats.
I'm a sucker for a sandwich, so I ordered the classic pulled pork with potato salad and, of course, pecan pie. It isn't a meal in the south unless you have pie, folks. Even as a super, super-picky BBQ connoisseur, this Q passed the test. You can taste the custom blend of rub spices and that obvious low-and-slow quality that you would expect from a top notch southern staple bite.
[LawLers Locals Tip: Try the stuffed baked potatoes. They are the size of a small child, stuffed with BBQ, etc.]
That afternoon, I met a few of the local bloggers at one of the million craft beer breweries in town, Blue Pants, to chat and have a flight to explore the varieties of brews that they had to offer. Apparently, with all of the engineers and nerds in town that work at and around NASA, the craft beer scene has just exploded. I can honestly say that even as a non-beer drinker, I had some of the best beers that I have ever had while visiting.
[Note to self: Find a great Nashville brewery with a top-notch Kirsch beer.]
Great conversation, tons of tourist tips, and lots of laughs later, I wondered back to my temporary home to rest up for a full day of eating the next day.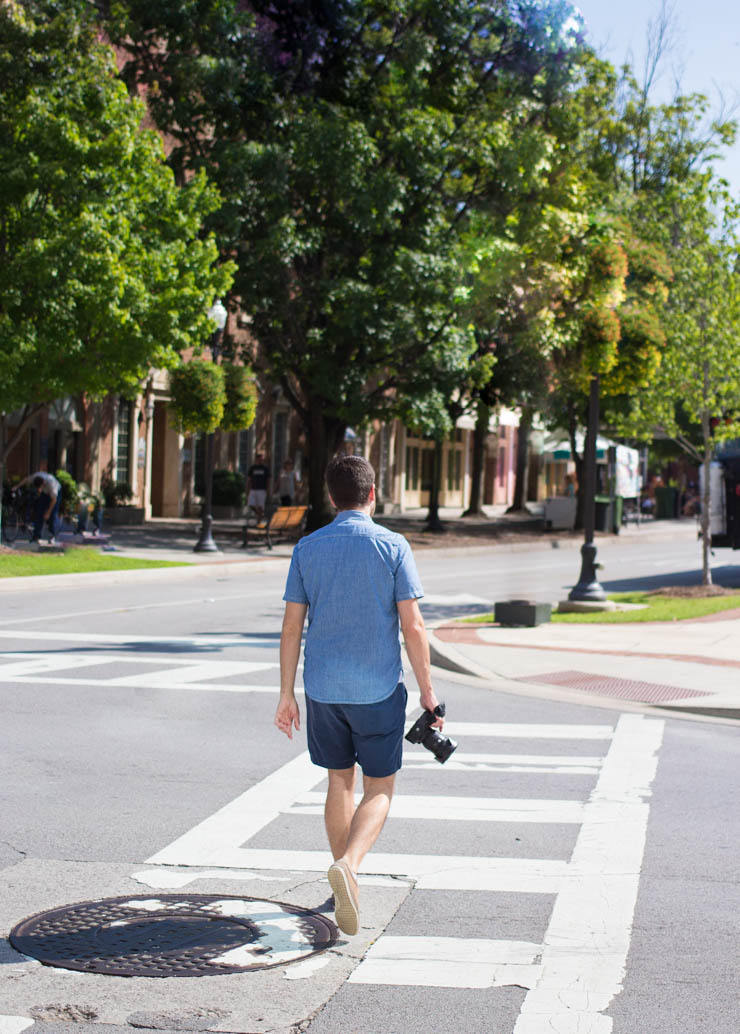 The next morning, I stumbled to the Historic Downtown district. I had heard from the locals that the food trucks were out and about for breakfast on the weekends. Being a food truck addict (Follow my Instagram for proof!), I def couldn't miss that. Plus with is being so. damn. hot. out., this would be a great opportunity to check out the buildings downtown before the blazing sun took over the day (curse of the south).
Downtown didn't disappoint, grabbing some local sweet tea blends & street-side breakfast sliders, I left with a full stomach and warmed-up camera ready for the rest of the day's festivities.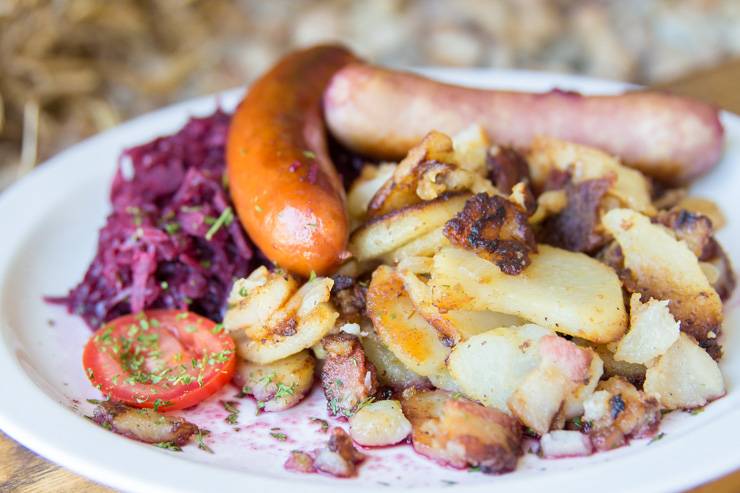 Next stop, Germantown. I was greeted inside of Hildegard's Biergarten by the most jolly, kind, warm German lady I have ever met (see below). Sabina, the jolly German, had been in the States for about 30 years, but had very obviously retained every ounce of German cheer by means of her personality and home-cookin'. Sabina filled us all in on how the restaurant was started with her mother, the namesake of the establishment, Hildegard.
Expanding to a second location, she kindly explained what all of the cuisines were. Personally, I have very little experience with (authentic) German food. I've obviously heard of schnitzel, bratwurst and goulash, but if I'm honest, I probably couldn't label them on a coloring sheet. Taking a few minutes to explore the roots of the names behind these delicious bites really helped ease any uncertainties of what I was about to taste.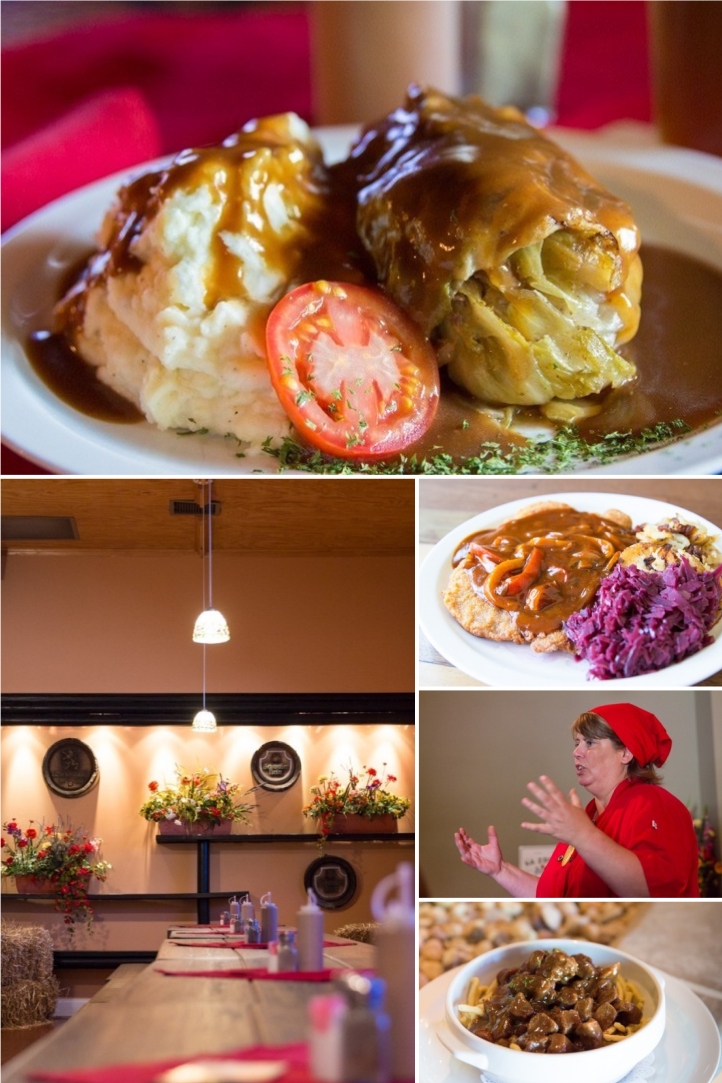 I have to say that I honestly loved every single dish that we tried here. I thought I didn't like cabbage, but when you fill it with meat and cover it in a magical German gravy, you end up with some of the best comfort food you'll ever have.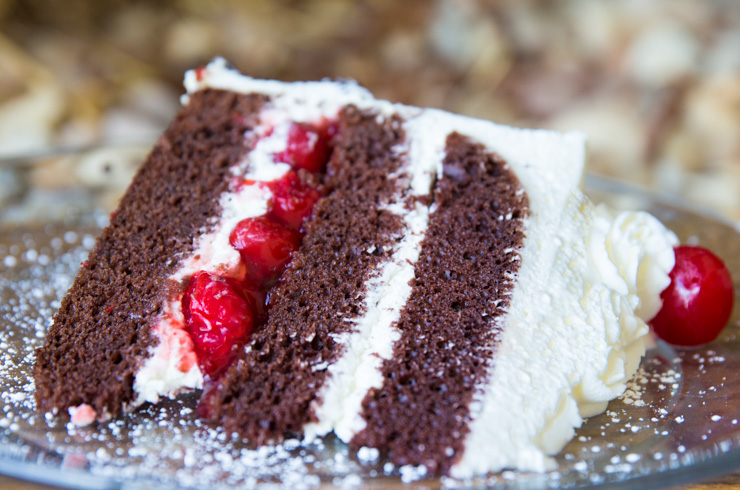 It doesn't hurt that we were left with a table full of desserts, each made by hand by Hildegard herself. I couldn't help but feel a little warm inside thinking about a sweet elderly German lady making my cake the evening before while undoubtably smacking a hungry observer's hands away. Maybe that warmth was just from the goulash. Either way, I was beyond impressed with what I had just experienced.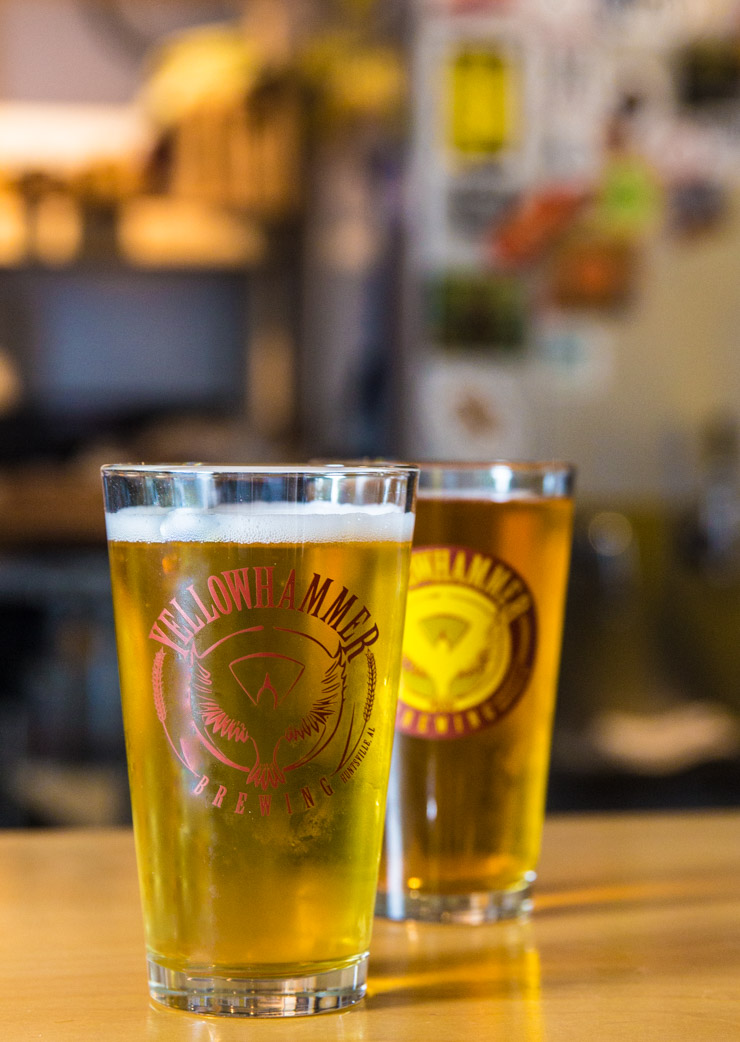 Since being stuffed full of schnitzel, spaetzel and schinken weren't enough to put you into a coma, some of the bloggers went out for yet another craft beer break. This time, we stopped into Yellowhammer Brewery. Watch your back East Nashville, this place is stealing your vibe. Extremely laid back, friends with everyone you've never met. Yellowhammer was the perfect place to sit and relax while enjoying some perfectly crafted brews.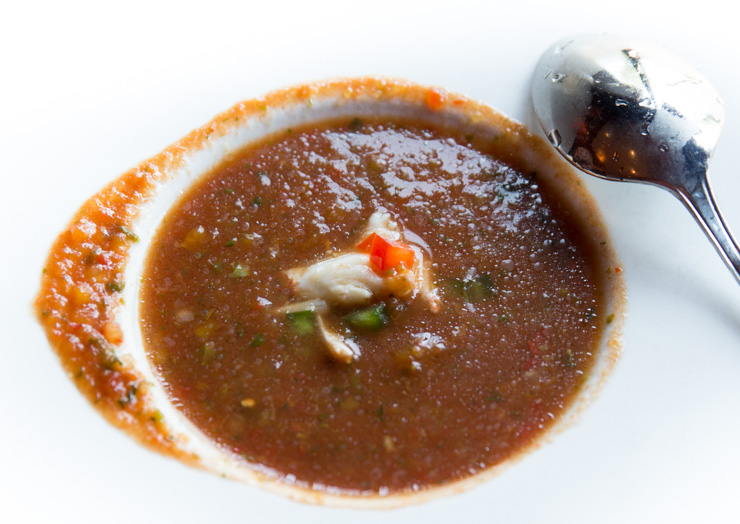 The last official stop in the preview weekend was at Grille 29 in the upbeat Village of Providence. This was one of those outdoor mall-type areas with tons of options for shopping, eating, or even a group track-suit-wearing power walk, if that's your thing.
Grille 29 was a casual but classy spot with an obvious eye for detail when it comes to preparing and serving. We started with the Gazpacho you see above, complete with lump crab. This was a fresh, cool starter, perfect for summer.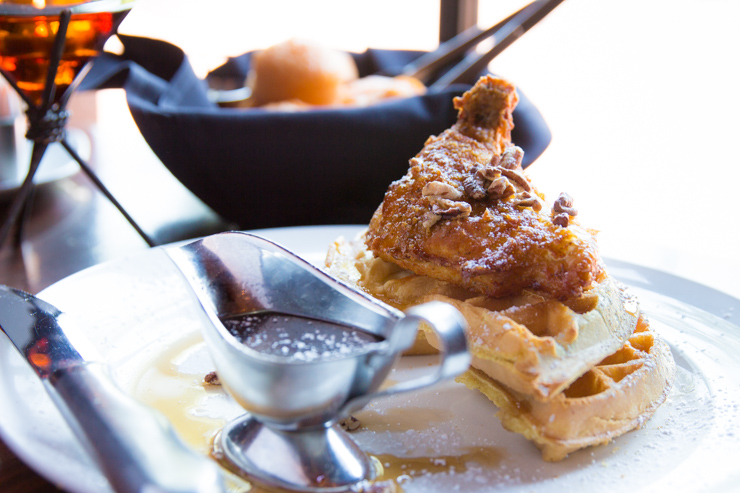 Another feature was the chicken & waffles. Now… I realize two things. 1. Chicken & waffles isn't anything new around the south, & 2. I already showed you this picture. BUT, look at it! Honestly, one of the best chicken & waffles that I have ever eaten. And trust. I've had my fair share.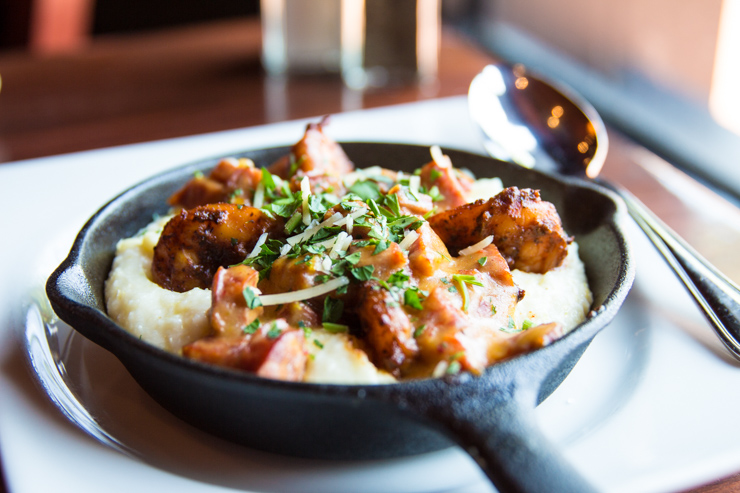 Good ol' shrimp and grits was up next. This staple had a few unexpected, welcomed surprises. The delicious white corn cheese grits were topped with a seasoned shrimp and peppered andouille sausage. This was a winner for me. Perfect brunch pick, too.
I ended the trip with both (yes, both!) of these treats.
As I left Huntsville, I made one last stop into the U.S. Space & Rocket Center's Davidson Building to oogle at the Saturn V Rocket that hangs from the ceiling of this football field-size room.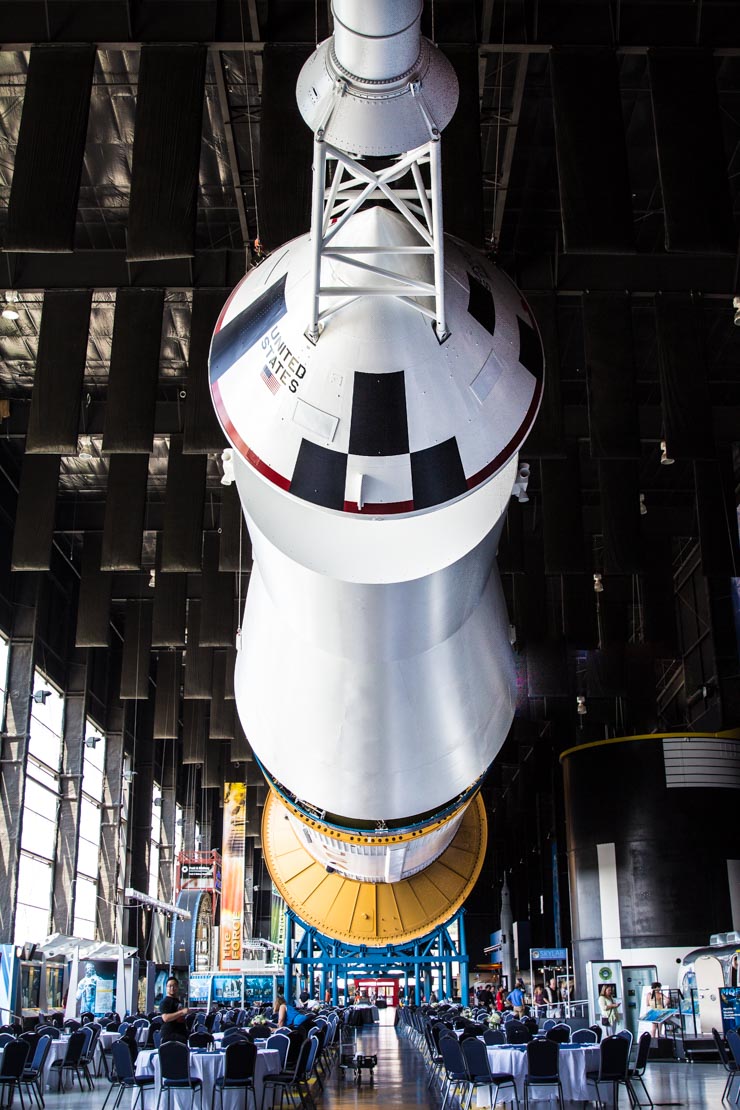 Nerd or not, you have to just look at that and think about all of the people spending countless years working on the program and how absolutely amazing the progress has been since. With all of the unique stops and absolutely delicious eats in Huntsville being such an easy day-trip form home, I am certain I'll be back soon.
For more information on to 60+ participants (including some great lunch, dinner and bites specials!) visit Huntsville's 2015 Restaurant Week website. Check out the social media shares from this year's events with hashtag #DineHSV.
Disclosure: I was invited to preview the 2015 Huntsville Restaurant Week participating locations as a guest of the Huntsville-Madison County Convention & Visitors Bureau. All thoughts and experience opinions posted here are my own. Some of the food & drinks were provided as part of this preview. Entry to the U.S. Space & Rocket Center was granted by their Media Relations officials.