I have something to get off my chest. This may be difficult for some of you to hear, but I am told that admission is the first step to recovery. I am… Oh, geez… Ok. I am. I am a condiment queen (actually a phrase kids use these days…). There. I said it! Mac sauce on my McDouble? Duh. (seriously, y'all. TRY it.). BBQ, mayo, a dip in the ranch for my burger? You betchyuur britches!
To feed this ridiculously delicious obsession, I decided to venture back into the tomato world. After all, I had just overdosed on some sprightly salsa. Might as well see what else those garden-grown tomatoes could be used for, right? The latest fix is an absolutely amazing, creamy Roasted Tomato Pepper Mayonnaise —  complete with poblano peppers and garlic.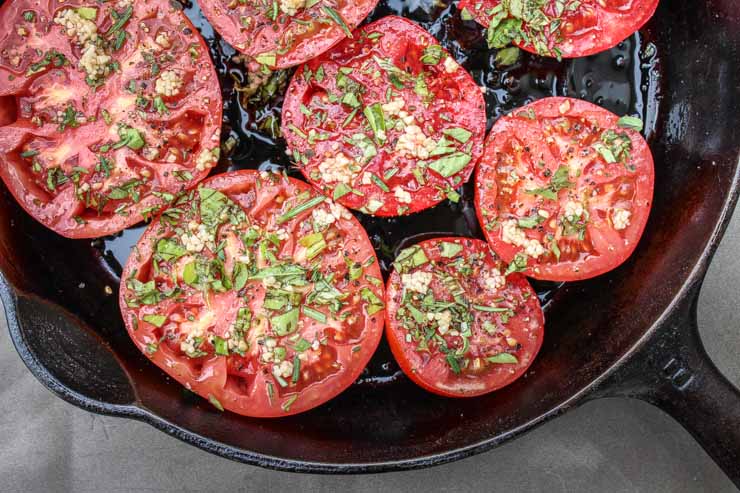 After feeding the frenzy with a t-shirt (fo' real!), I started in on the roasting process. A very simple, but critical process to giving the sauce that deep, delicious caramelized flavor. Since we want this mayo to have a smokey, roasted profile, why not roast everything? Done! I roasted the tomatoes and garlic in the oven, and then for what I would say is the conductor of this tasty train– the poblano peppers on the grill. (Put a few aside for chiles rellenos while you're at it!)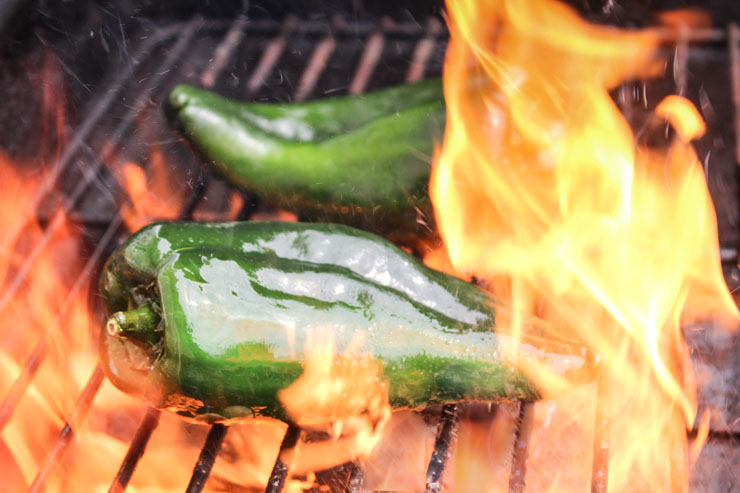 While I am an avid believer that fire-roasting these suckers is the only way to really feature their distinctive, woody flavor, I've seen some people (literally) roast them on their stovetop burners. Coil and gas alike <insert safety disclaimer here>. Either way, once roasted, these somewhat mild peppers really jump out with a fantastic flavor that will guarantee your dish to finally beat that 10-year running winner at the church pot luck. Go get 'er, tiger!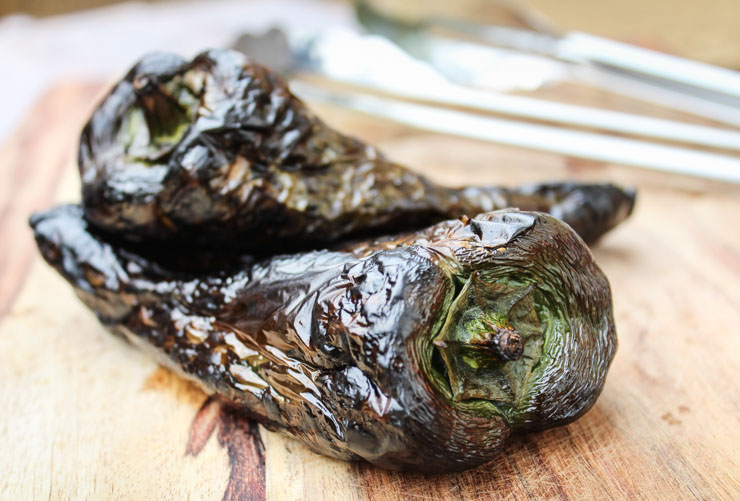 Since I tend to be one of those people that burns at least one batch of everything that I cook, These worked out pretty well for me. I just put them on a very hot grill, flames full blast, and let them go. Char on each side and let cool. Since the peppers themselves can be a bit unpredictable in regard to how much of a punch they pack heat-wise, I would recommend investing in my #1 kitchen toolbox item: gloves.
Maybe it's the old medic in me coming out, or perhaps the overly cautious slightly OCD lab scientist. Either way, some cheap nitrile gloves have become my favorite accessory to wear while cooking. Peel the blackened skin off of the peppers and you are almost at the finish line.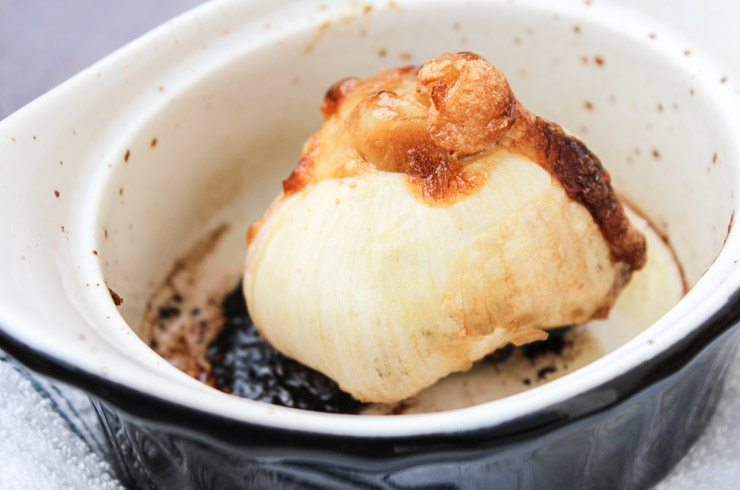 Roasting the garlic couldn't get any more simple. Snip off the pointy end (very technical terms here, eh?), drizzle some good olive oil on and roast. You may even end up keeping a full bag of garlic around to roast after you see how insanely strong the smell becomes after popping these beauties in the oven. New candle scent line, anyone?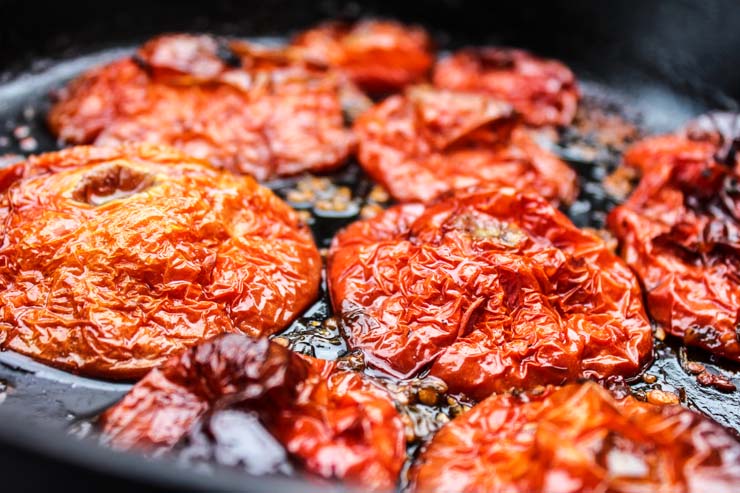 Roasting itself is a pretty neat process. There is a lot going on inside those once-plump tomatoes and harsh, raw garlic cloves. Roasting causes all of those taste-hating bonds and walls inside the fruits and vegetables to break and release that inner flavor that they always wanted to be.
Have you ever noticed that when you chop or mince garlic (or even onions for that matter– both are part of the Allium family of veggies) that the flavor is much more prominent (as measured by the insanely strong smell)? That's because these vegetables have little flavor-filled cells everywhere that are just waiting for you to bust open. Once you cut, chop, or in this case, heat, you pull down that prison wall and let everything delicious out. Like the zombies on TV.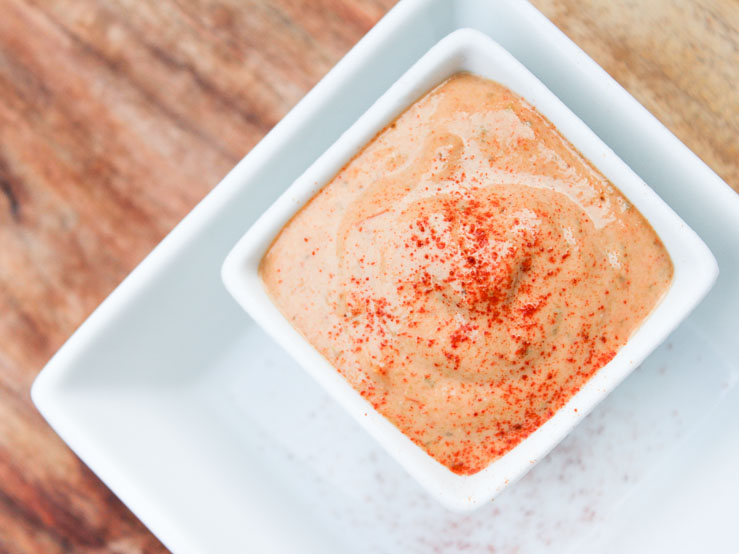 So you are standing above your grill. King (or Queen) of the Grilling Castle. All proud of those peppers, tomatoes, and garlic. All that is left now it to toss is all into your favorite mayo and watch the magic ensue. I used a tiny little Kitchen-Aid blending thingy. You know– the kind that they are probably currently pitching on QVC, thinking that it would be easier to get thoroughly mixed up since I (sadly) wasn't making a gallon that a food processor might hold. Worked like a charm! *holds up tiny mixer/blender and does hand wave below*
This has become… get ready for it… my favorite condiment in my kitchen. This isn't just some food blog recipe pitching closing argument. I mean it. The sweetness of the roasted tomatoes, smokiness of the mild poblano peppers, creamy garlic to give it that deep, bold flavor. It all just works so amazingly well together. Burgers, sandwiches, fries(!). I'm thinking about going to dip just about everything into this stuff!
Roasted Tomato Pepper Mayo
Roasted Tomato, Pepper and Garlic Mayo - Best condiments you'll ever make! (from SouthernFATTY.com)
Ingredients
Roasted Tomatoes
2 tomatoes (roast more and keep them for other recipes!)
2 cloves garlic, minced
salt and pepper
½ tablespoon oregano, chopped
½ tablespoon basil, chopped
1 tablespoon brown sugar
olive oil
Roasted Garlic
Roasted Poblano Peppers
2 poblano peppers
hot grill
Finishing
½ to ¾ cup mayonnaise
½ teaspoon salt
¼ teaspoon pepper, freshly ground
¼ teaspoon paprika
Instructions
Tomatoes and Garlic
Pre-heat oven to 425 F.
Half tomatoes. Leave seeds, etc. in tact.
In a large bowl, toss tomatoes with enough olive oil to coat.
Sprinkle oregano, basil, salt, pepper and sugar.. Toss well.
In a large oven-safe skillet, place tomatoes cut down down.
Place in oven.
Cut pointed end of garlic head off with kitchen shears or knife.
In tiny oven-safe dish, toss garlic head in olive oil. Place stem side down (cut side up).
Cover with foil.
Bake both for ~30-40 minutes.
Remove tomatoes when shriveled and roasted to cool.
After 30 minutes, remove foil from top of garlic dish. Let roast for additional 15 minutes.
Remove and allow to cool.
When cooled, remove roasted garlic. Squeeze and pull cloves out until all of the garlic is removed from head.
Poblano Peppers
Place poblano peppers over very hot grill, preferably over direct flame.
Roast until charred on each side of peppers.
Remove to cool completely.
Preferably with gloves, peel off charred skin and keep peppers. Dispose of seeds. (or keep if you prefer a spicy sauce)
Finishing
Combine all prepared ingredients (tomatoes with skins and all, garlic, peppers) with mayo and seasoning in blender.
Blend very well, until smooth.
If seeds exist after blending, strain. I did not have to do this, as my blender created a smooth finished product.
Enjoy! Keep refrigerated.
Visit SouthernFATTY.com for more recipes and pictures!
Notes
2014 - SouthernFATTY.com
Nutrition Information
Serving size:
½ tablespoon
What's your favorite homemade put-on-everything sauce?!
Let us know below!