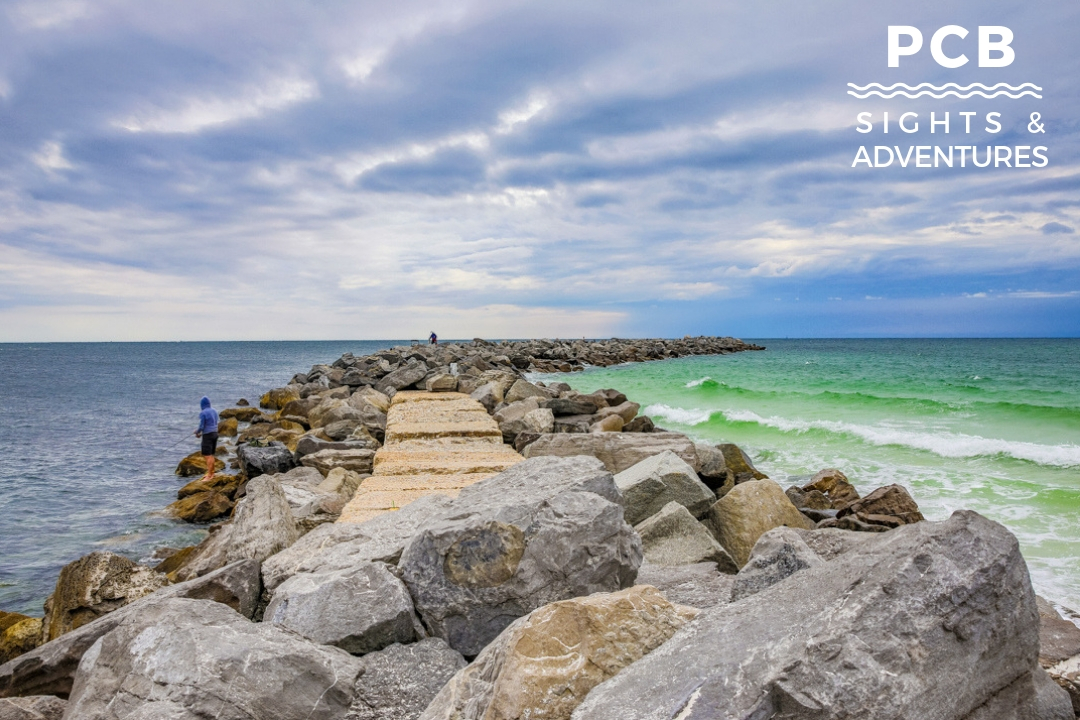 A little (or a lot) of sun for a quick getaway can be the perfect cure to the need-to-getaway blues. What better way to relax than on the beach? I'm taking you all along my long weekend in Panama City Beach, Florida, to show you how I enjoy the sugar-white sand beaches, parks and endless adventures of the Gulf's bright turquoise water. Everything from dolphin spotting, island day-trips, and bonfires on the beach made for such a memorable visit.





There are pretty much two focuses for me when I travel. The food and adventures. We covered all of the great bites in Panama City Beach: Eats & Treats, so be sure to check that out. As much as I would like to think that I could just sit and eat during my entire vacation, the beautiful scenery and activities demanded some attention.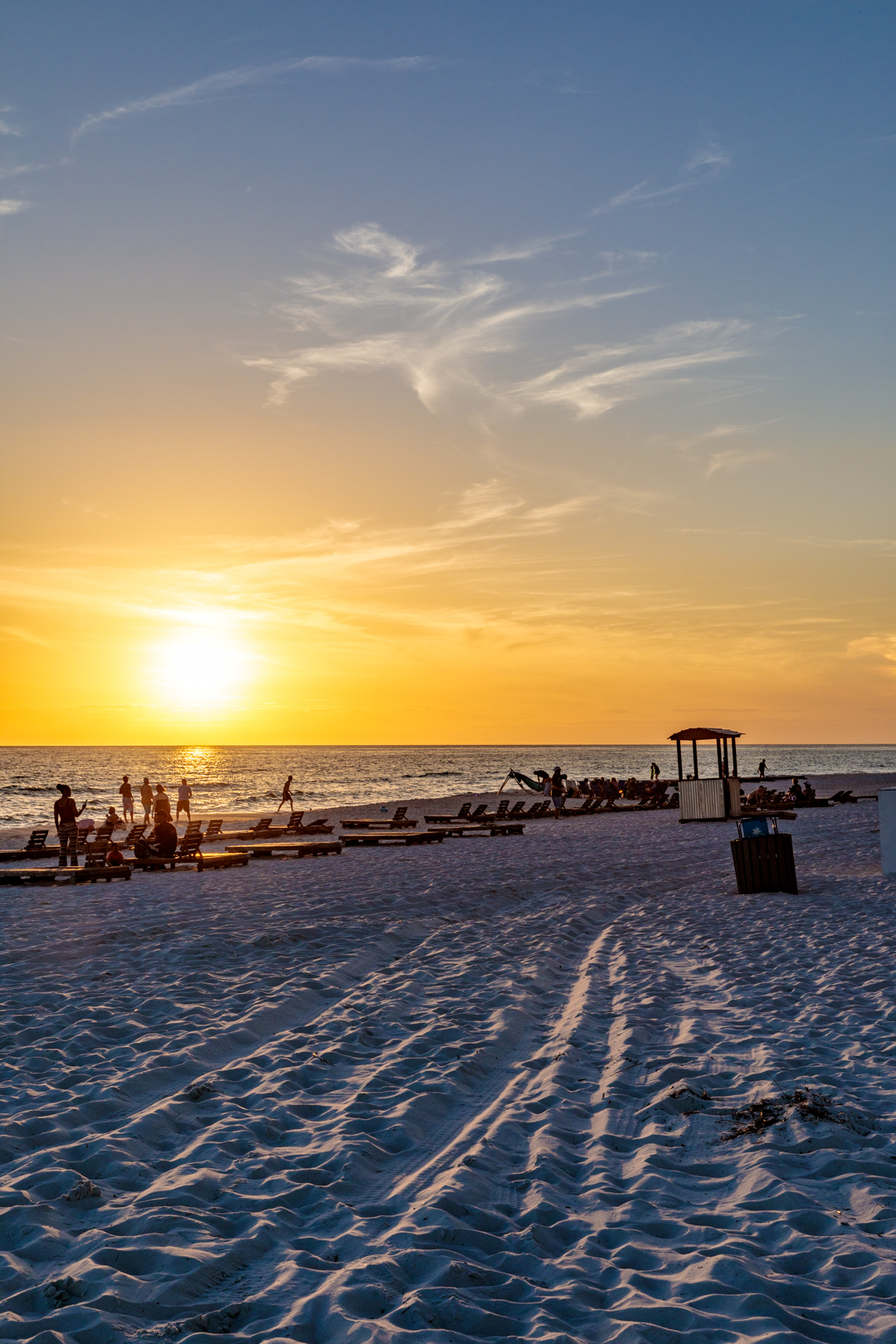 With almost the entire year being perfectly warm and sunny, PCB is packed with something for everyone. I tend to like the little bit more chill experiences nowadays, and the city definitely delivered. I started my trip with a sunset dolphin boat cruise. I almost don't even know where to start with that with so many fun parts to one outing. The sunset on the Gulf Coast is just phenomenal, but when you combine it with a great breeze, a sailboat, and a ton of dolphins, it becomes magical.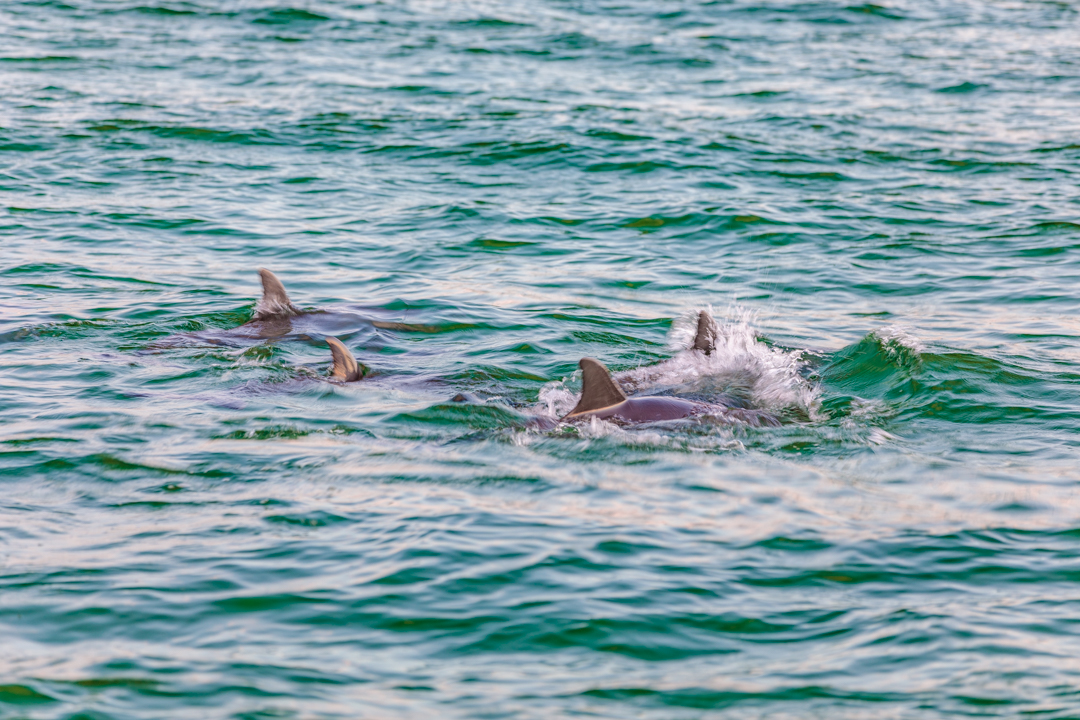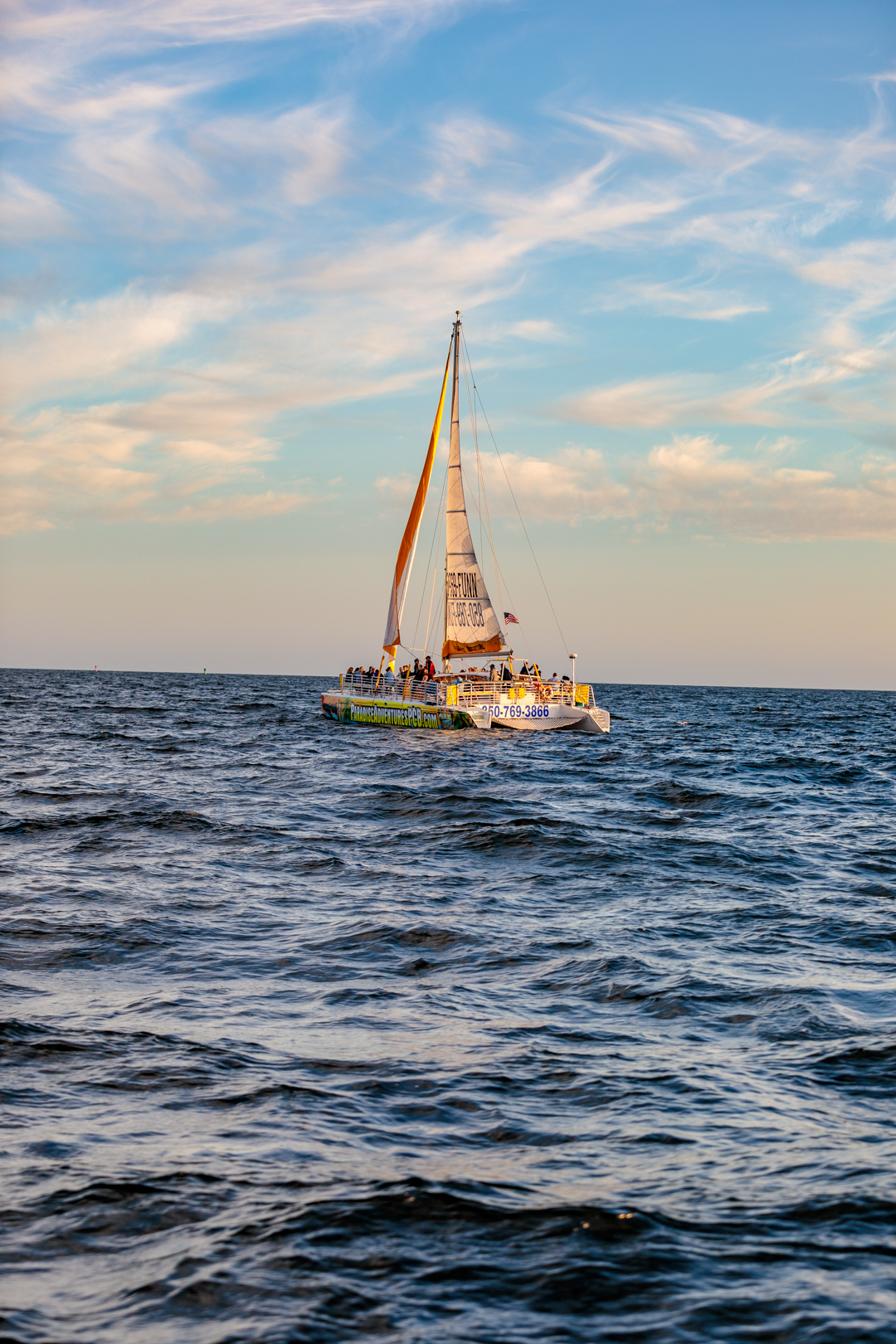 These dolphins weren't in the least bit shy to say hello and show off their skills for us. The guides at Island Time Sailing knew exactly where to go and how to gently follow the pods so we could all get an amazing show. This was definitely one of the highlights of my trip and an amazingly beautiful way to kick things off after dinner on the water at the marina.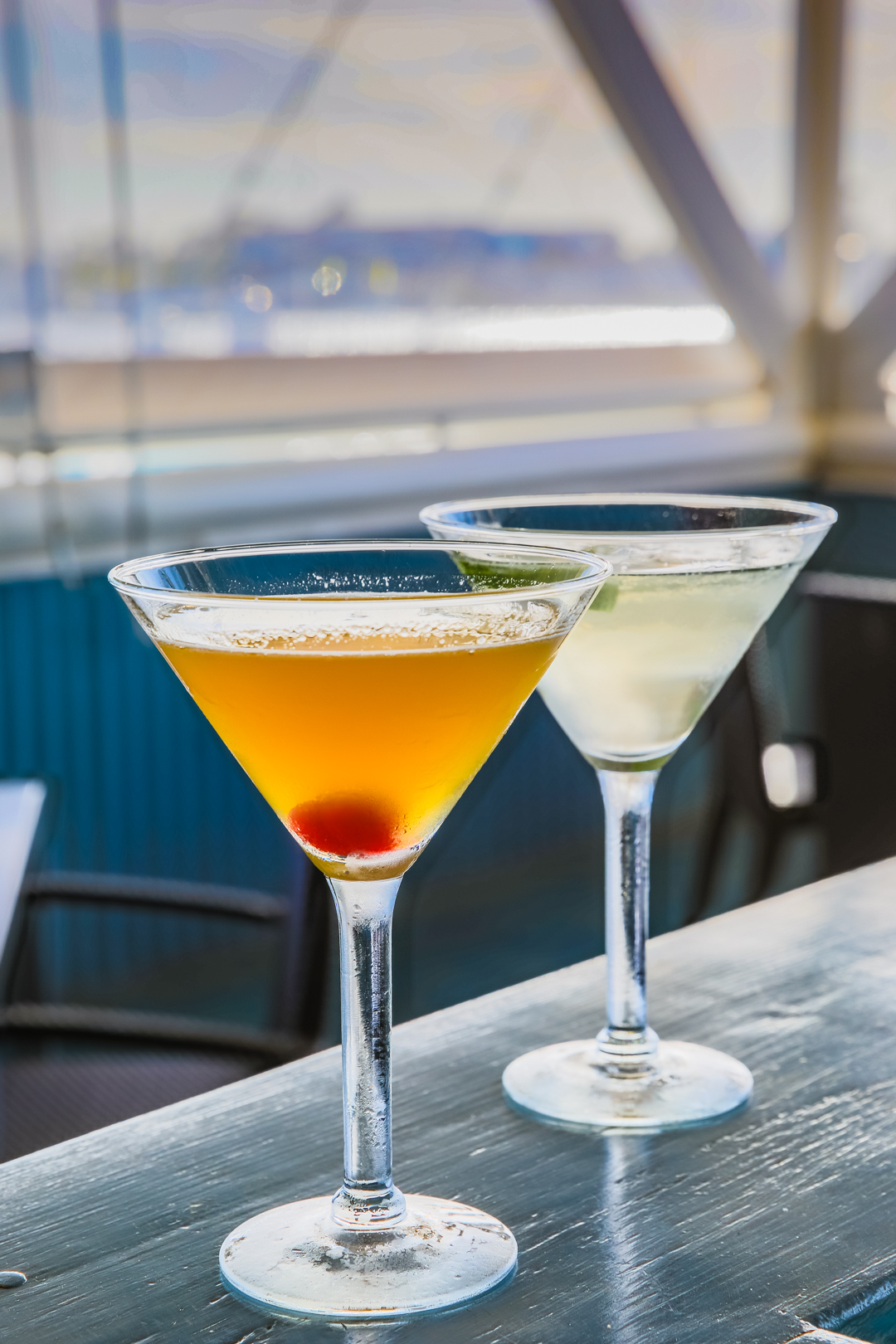 After a bit of a nightcap (Ok… two.), I was off to bed. I can honestly say that sleeping with the bedroom door and window open on the beach will help you get plenty of rest. If only I could find a way to get those waves to Nashville… Send all ideas to my Instagram, thaaaanks.
I was up bright and early for my first coffee of the day on the balcony over the beach and the second at Thomas Donuts. This super cute beachside donut shack was super close to my west end condo for the weekend. Do y'all know how dangerous it is to find a donut shop within walking distance on vacation?! The donuts were delicious, along with a stunner of a view. I can't help but think that breakfast tastes better when you can walk the beach while eating it.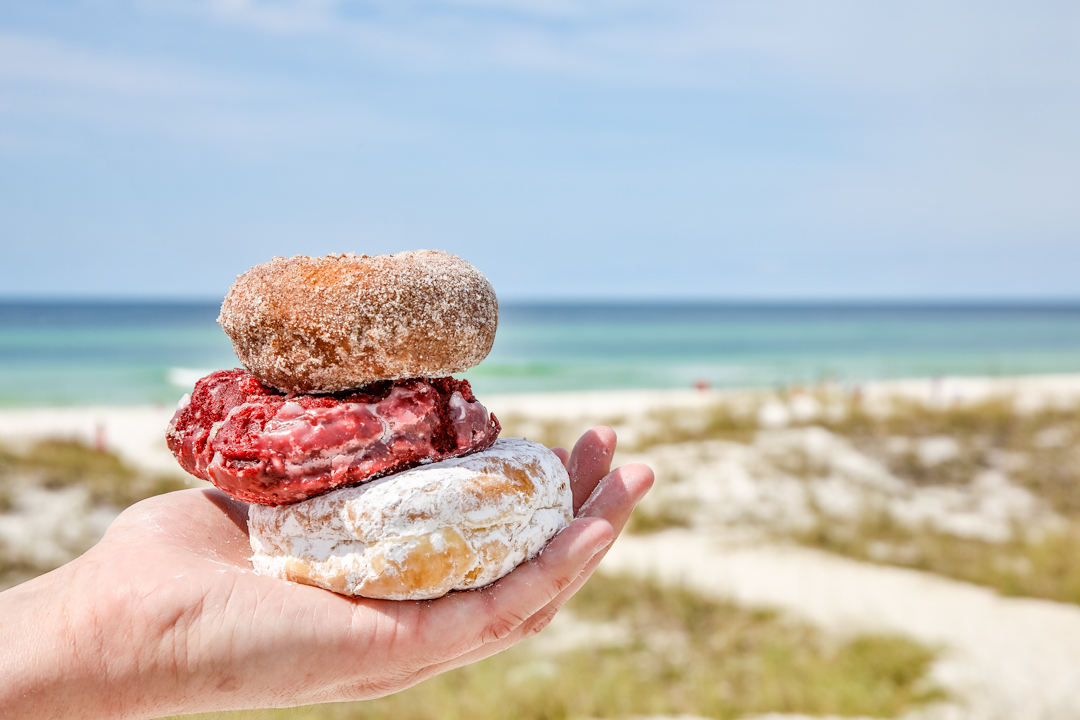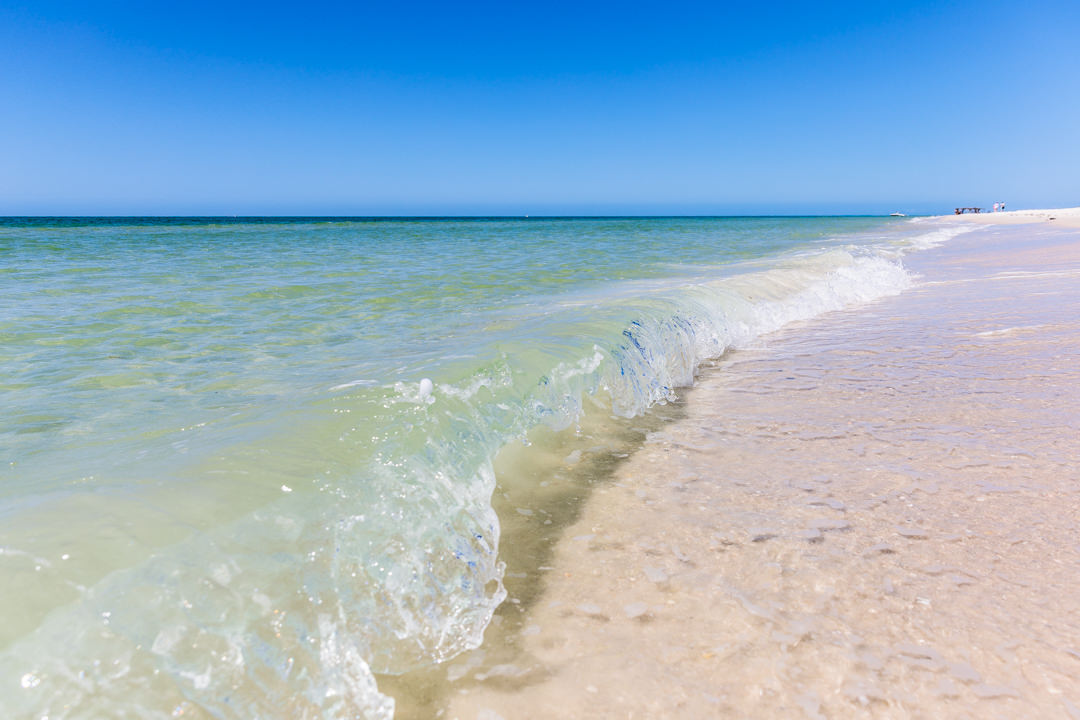 A layer of sunscreen and a quick change into some trunks and I was off onto another boat adventure. This time, Shell Island was the destination to spend a few hours enjoying the scenery. Just a quick 20-minute trip over to the pristine white sand island that is packed full of shells, sea life, and Instagram-worthy scenery. The group I was traveling with all roamed around and explored the uninhabited, only-reachable-by-boat island until lunch on the boat. A few acro poses after (I'll spare you the photos of my attempt and leave you with one from Camel & Chocolate's acro-guru, Kristin) and we packed up on the Lagoon Pontoon ride to head back to the mainland. It was great to spend some time just finding neat shells and seeing the natural beauty of the landscape to break up the day.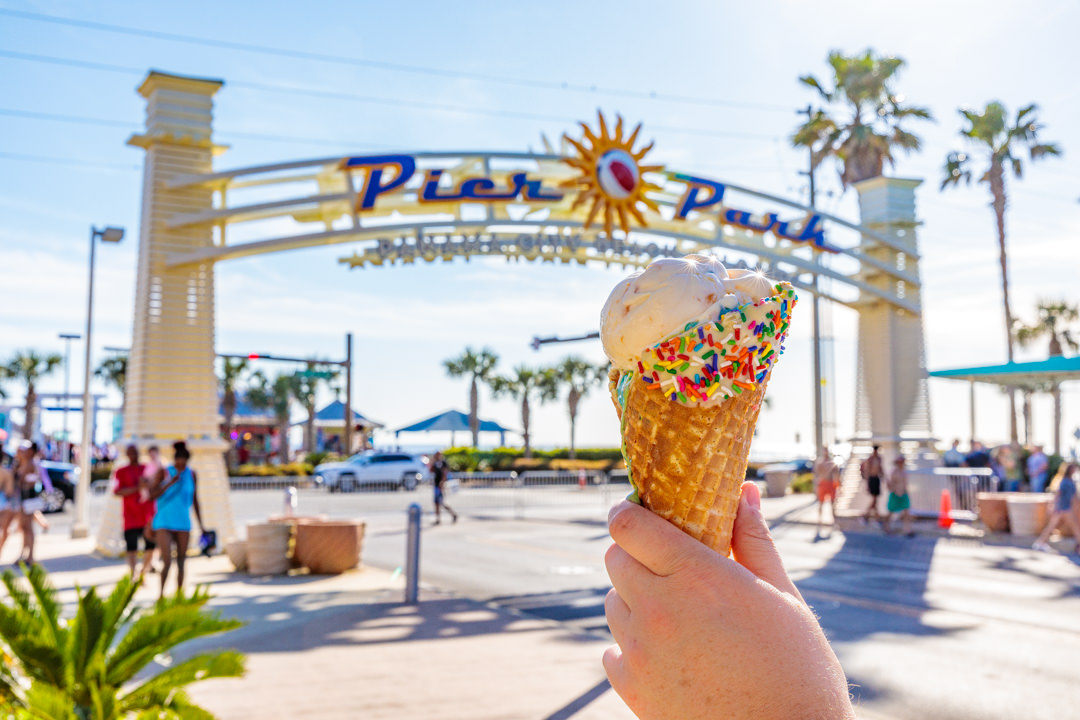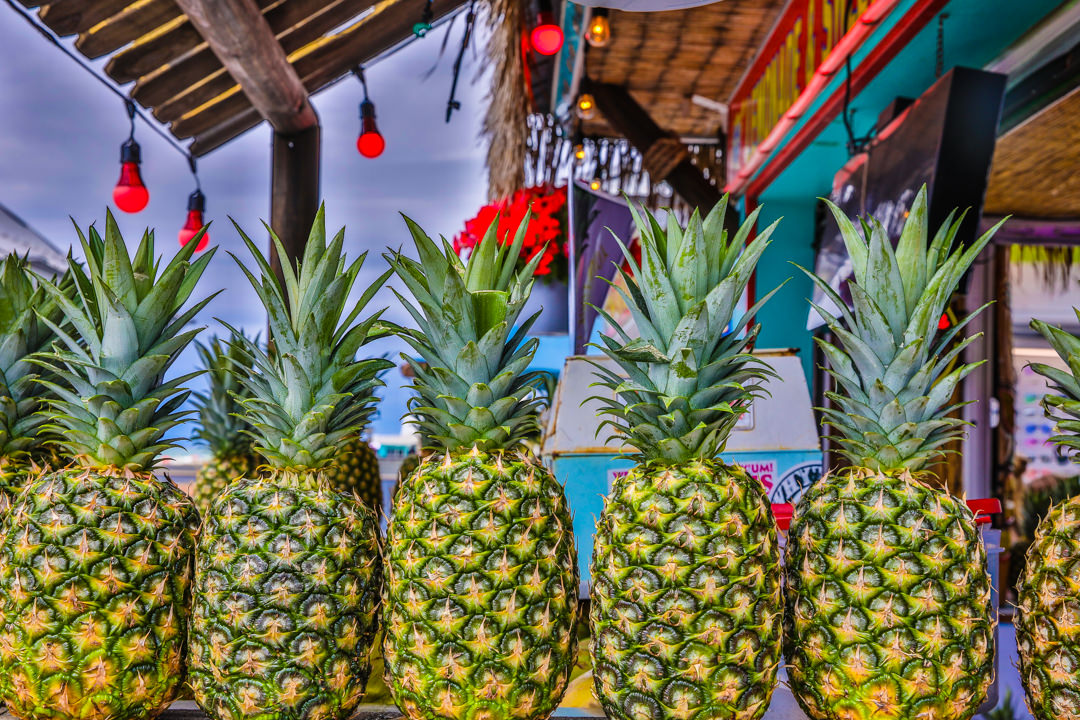 I almost jumped back to Front Beach Drive to spend some time on the beach (aka nap), but decided to explore some of the popular spots in town. This was basically my excuse to find ice cream. Success! I found more than ice cream at Pier Park. There are more than 120 beachy boutiques, bites, and bars next to the 1500-foot long pier that is a great vantage point to see the entire coastal line of the city. I even found a little piece of the famous Nashville's own Tootsie's Orchid Lounge honkey tonk on the pier. Don't forget to check out the Rainbow Houses on your way out of the park.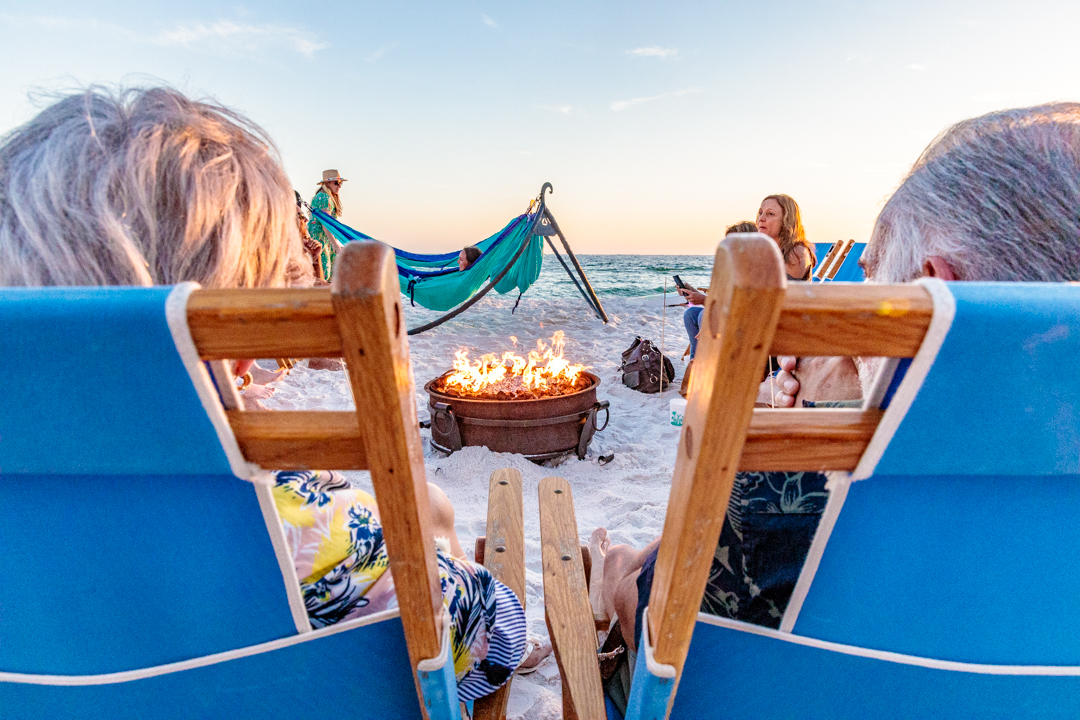 Full of sugar and with a brand-new toasty tan, I went to an #InstaMeet at a beachside bonfire. Endless Beach Rentals went all out and set up a bonfire, complete with s' mores and hammocks. Sunset made its way to the party, along with plenty of laughs with new friends for the perfect way to close out a Saturday on the beach.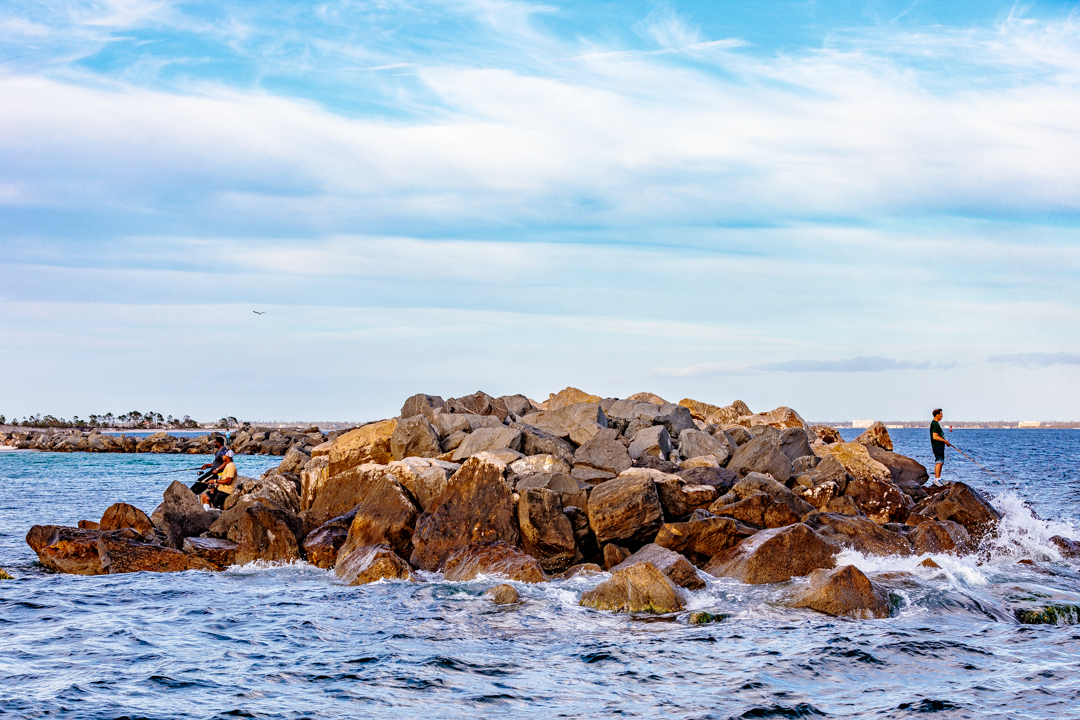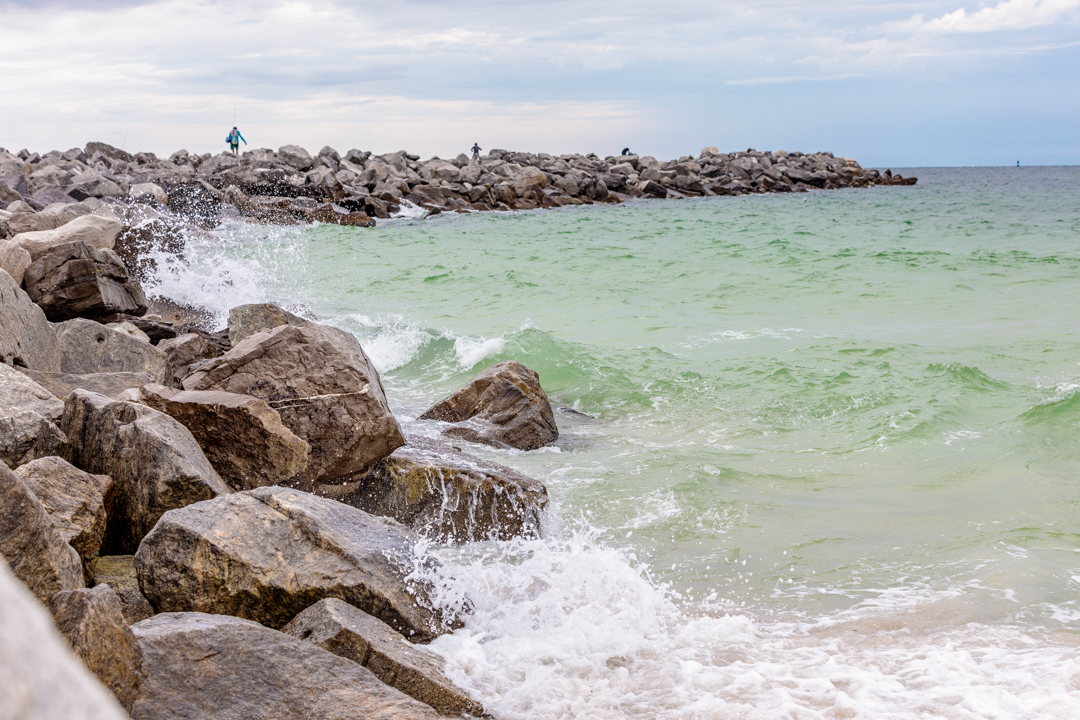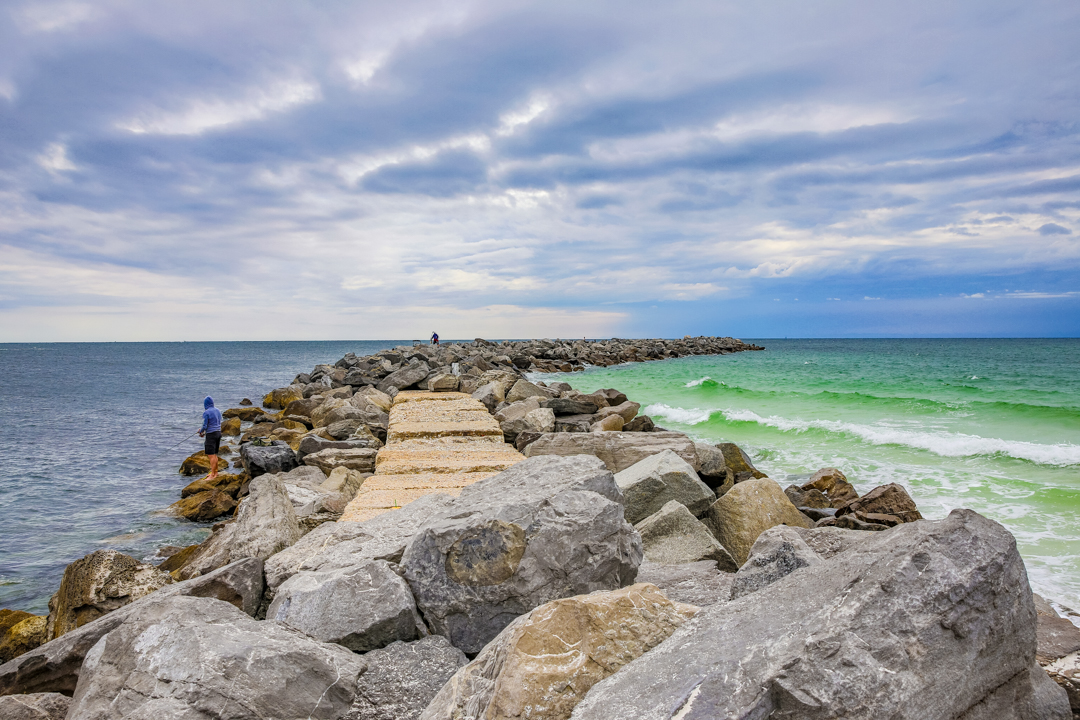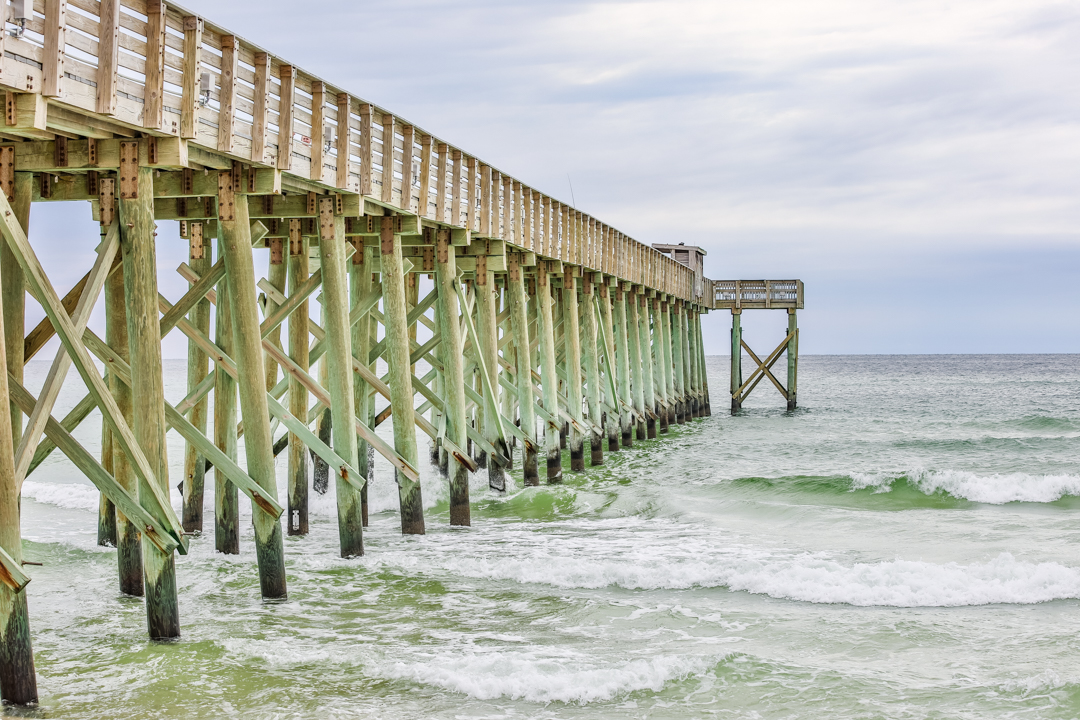 One of the really cool things about Panama City Beach was that beautiful parks completely surround it. St. Andrews State Park, Camp Helen State Park, Carillon Beach and Panama City Beach Conservation Park. There are so many unique spots that you can visit that are just minutes from the city center.
St. Andrews State Park boasts 1200 acres of coastline. You can walk down a rock jetty that extends out into the gulf. It was pretty amazing to see the emerald green water on one side and the deep blue on the other. With tons of wildlife in the area, I would definitely recommend a visit to this end of the beach. They have some great sandy beaches for families, too.




I can't say enough about how much I enjoyed a long weekend away in PCB. Between all of the ridiculous food (I am going to dream of those steamed shrimp for months) and the astonishing eye candy of the Gulf Coast, it's most certainly making its way to my to-visit list in the near future.
Have you visited PCB?
What are your favorite beachside stops?