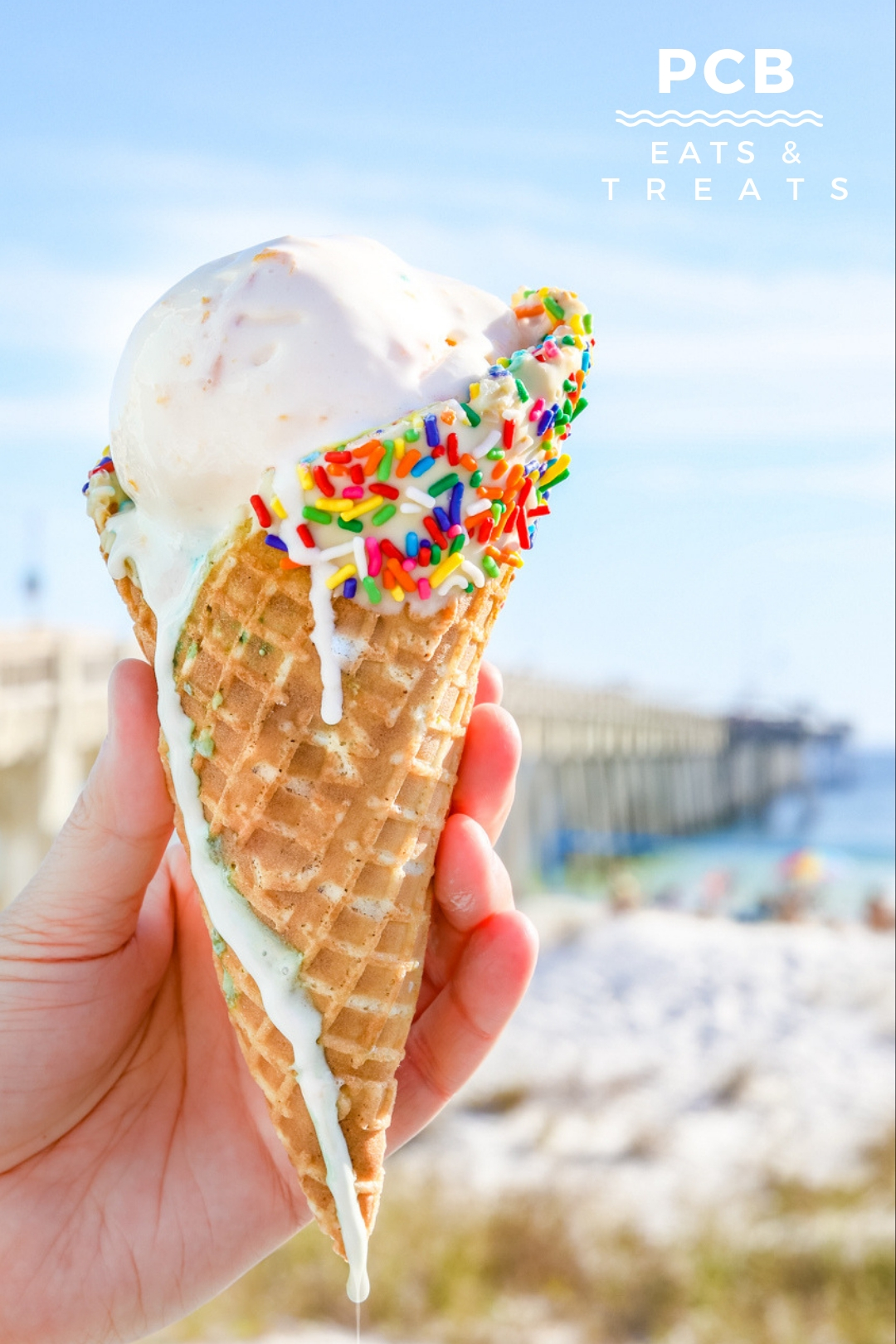 Few things in life are better than taking a long weekend for some fun in the sun at the beach. For as long as I can remember, every summer growing up meant trips to explore the always sunny Eastern coastline. I've just returned (with a toasty nice tan, I may add) from the sugar-white sand beaches Panama City Beach, Florida and have to share my personal favorite part of a bright vacay – the food!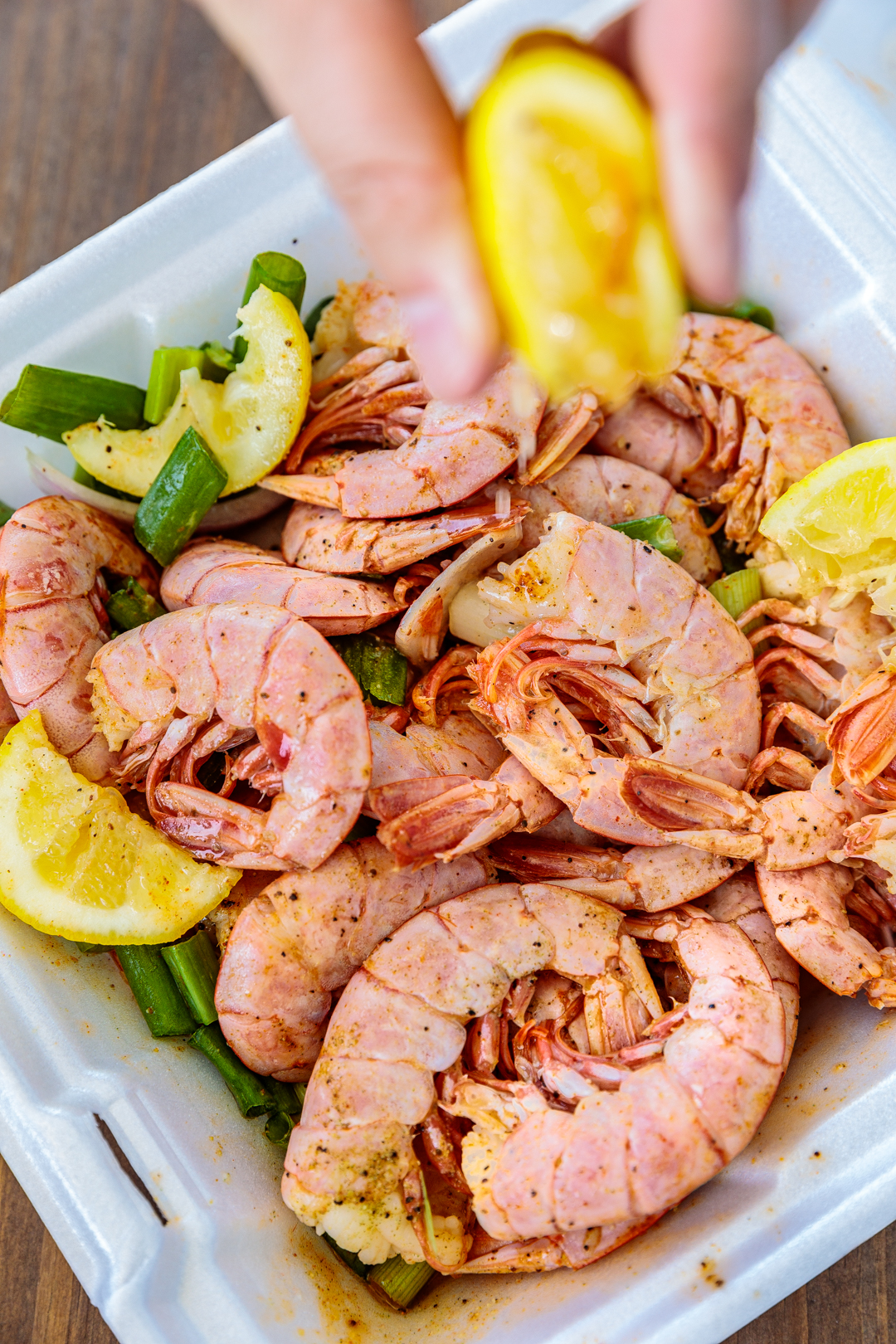 I've visited a lot of Florida beaches in my day, with several located along the emerald-green water of the panhandle Gulf area. It's always fascinating to me how different each and every area really is. Panama City Beach was no exception, showing me a great time this spring. The locals were incredibly welcoming, the food was delicious with plenty of options, and endless activities kept me busy (including the beach naps, obviously).


Within the Seafood Capital of the South, Panama City Beach has the freshest seafood at every step of Front Beach Road and beyond. You really haven't had a fish taco until you've had one that was just in the sea that morning. Paired with the sweetest daiquiris and cocktails, it's hard to not grab one from every stop.
Finn's Barista Bar and Snack Shack not only has some seriously savory fish tacos, but also is also home to the most beautiful smoothie bowls in the city. Everyone in the group will be able to find something on the menu that tickles their sun-kissed fancy. Live music was playing on the patio, friends chatting, and a wonderful selection of local brews to pair on the patio.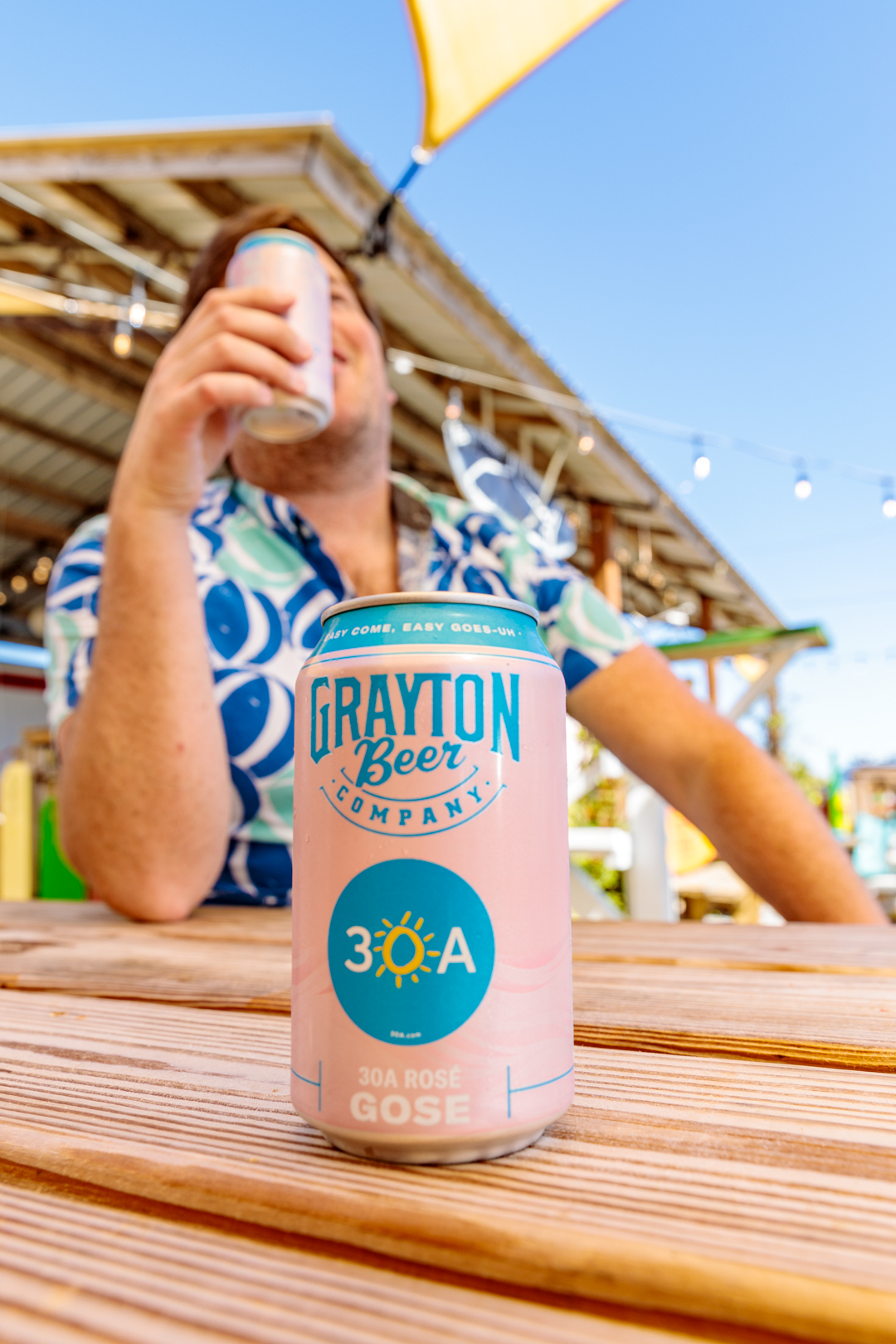 Another favorite iconic coastal dish of mine is traditional fish and chips. Although I fully expected to have some of the best seafood on the coast while I was visiting, I was so excited to find an English-style chippery in the city, Eat My Pasty.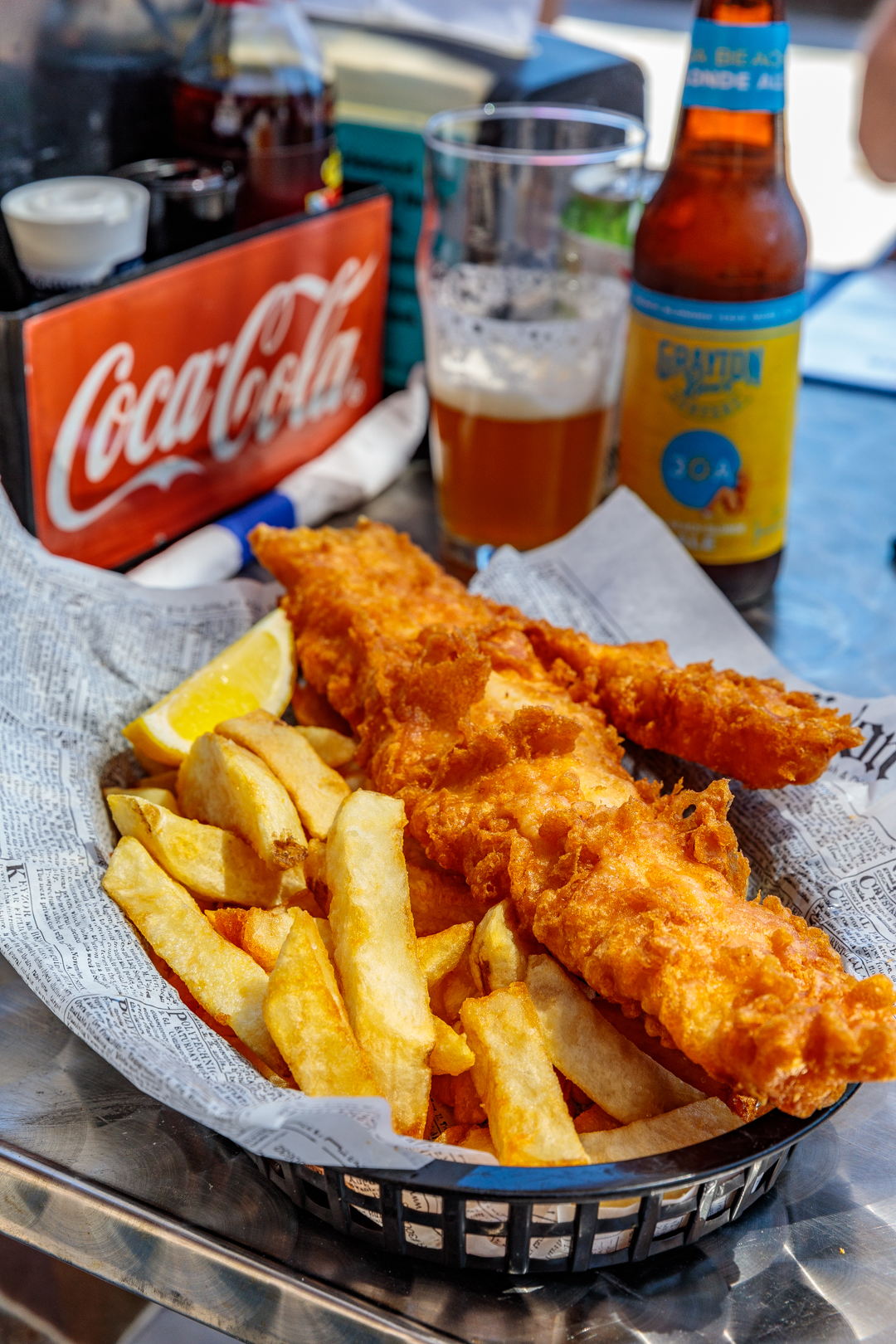 This was the first stop I made after arriving into town from my quick Nashville to PCB flight. I was really just looking for a quick bite before heading to my room, but found one of my favorite comfort food meals. With a regional Grayton Beer Company Beach Blond Ale and Divide and Conch'r IPA, it was exactly what we needed to settle into the chill vibes of the city and start to relax after traveling.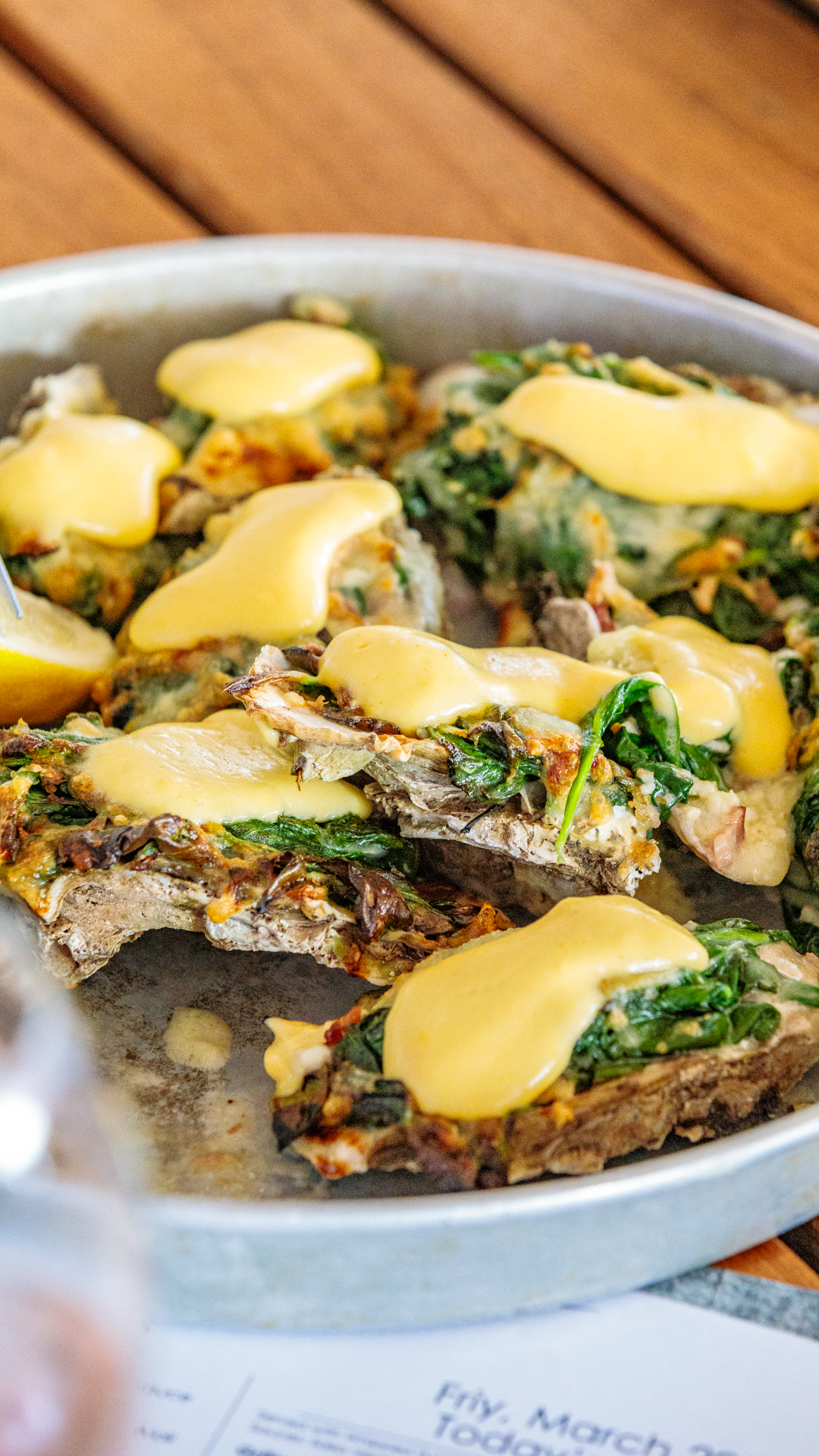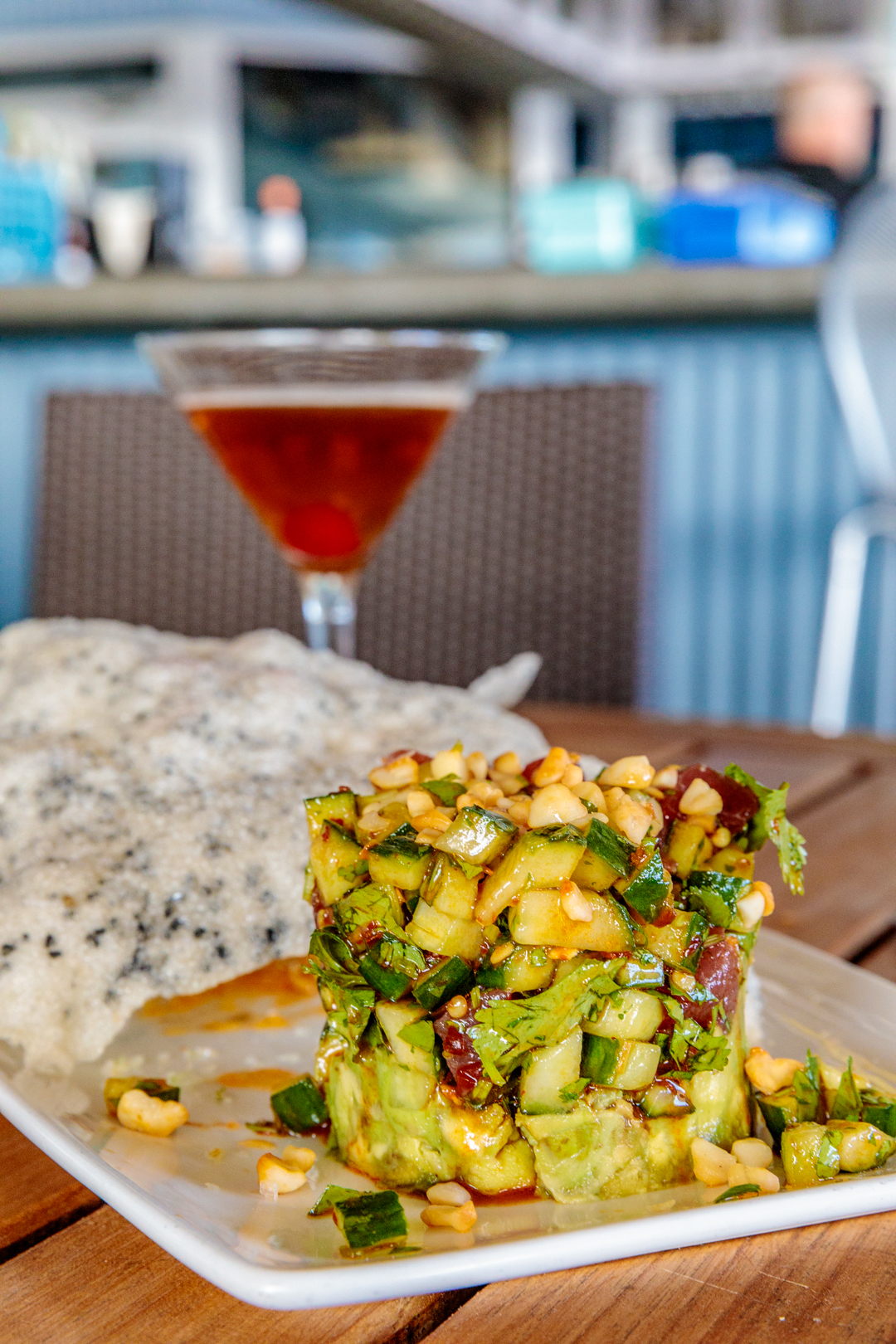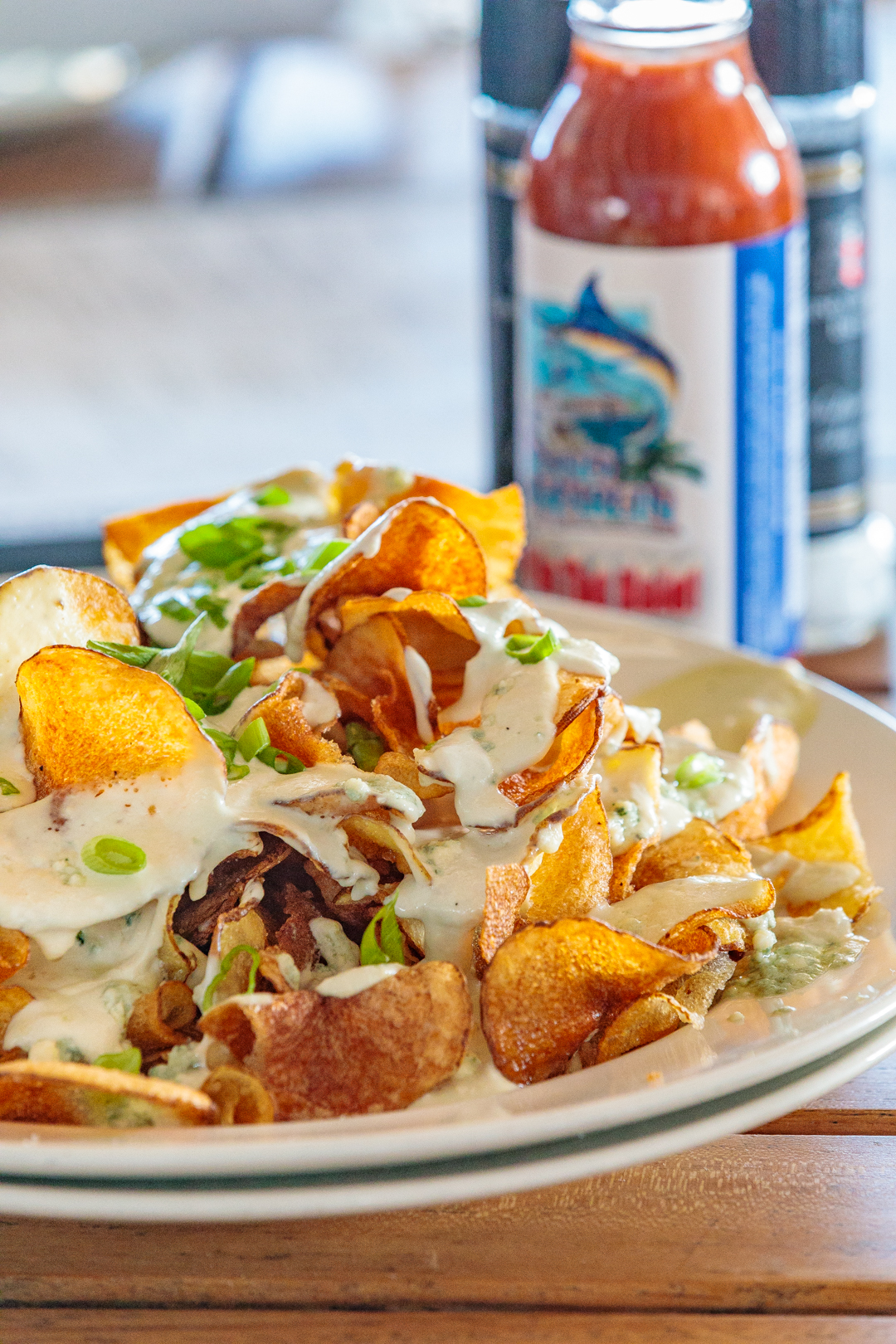 If you are looking for a sit-down meal with a gorgeous dockside view, The Grand Marlin has classic Oysters Rockefeller and a beautifully fresh Ahi tuna poke along with an incredibly raw bar selection. The restaurant was born from a group of friends that had a passion for boating and big-game fishing, and the menu is evident of the quality and attention that goes into each plate. P.S. – Get the nachos.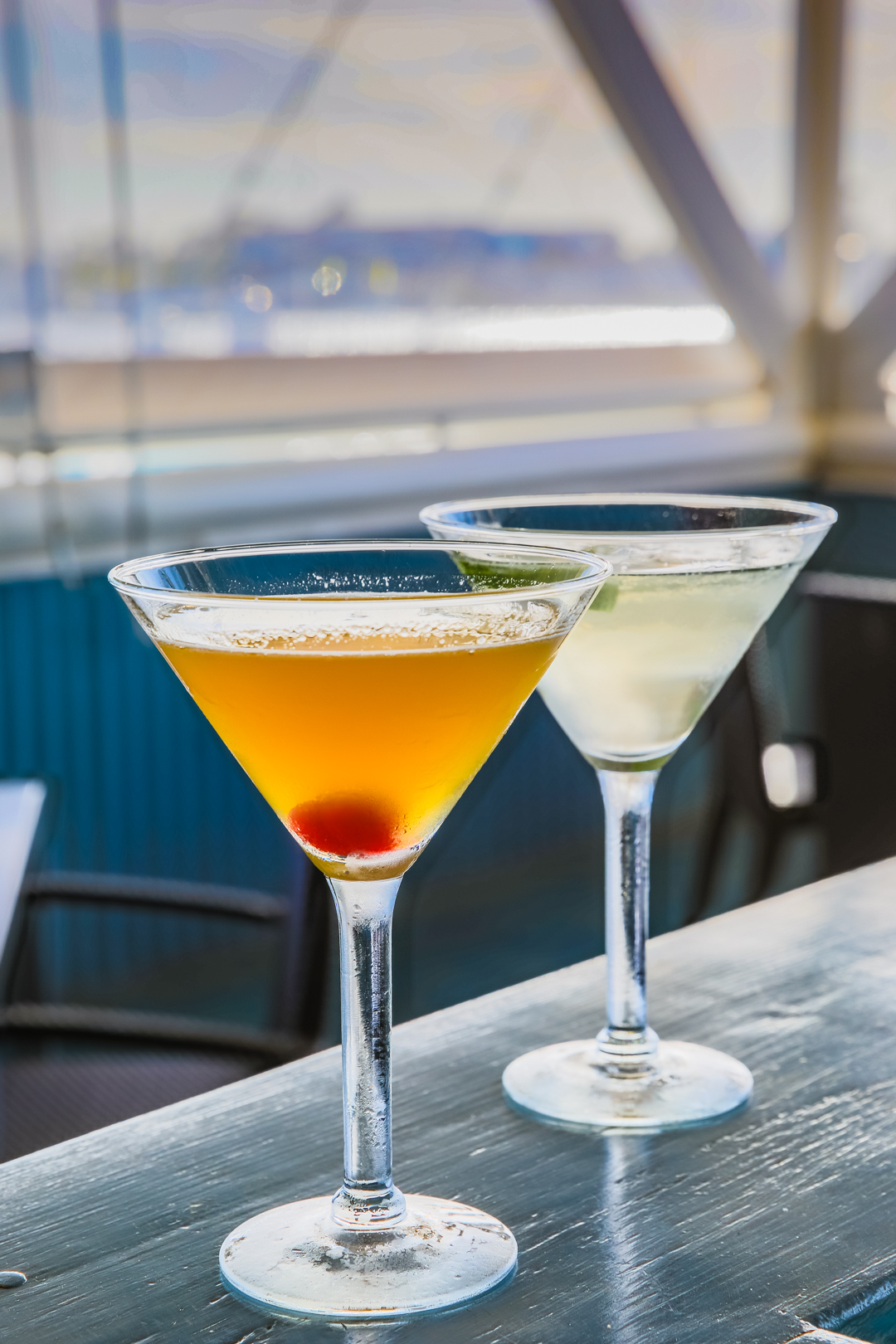 Saltwater Grill was another favorite dinner venue for a seated meal. The shrimp and grits, steak, and seafood pasta won't disappoint. Check out the massive fish tank on your way out. It's hard to miss, at 25,000-gallons.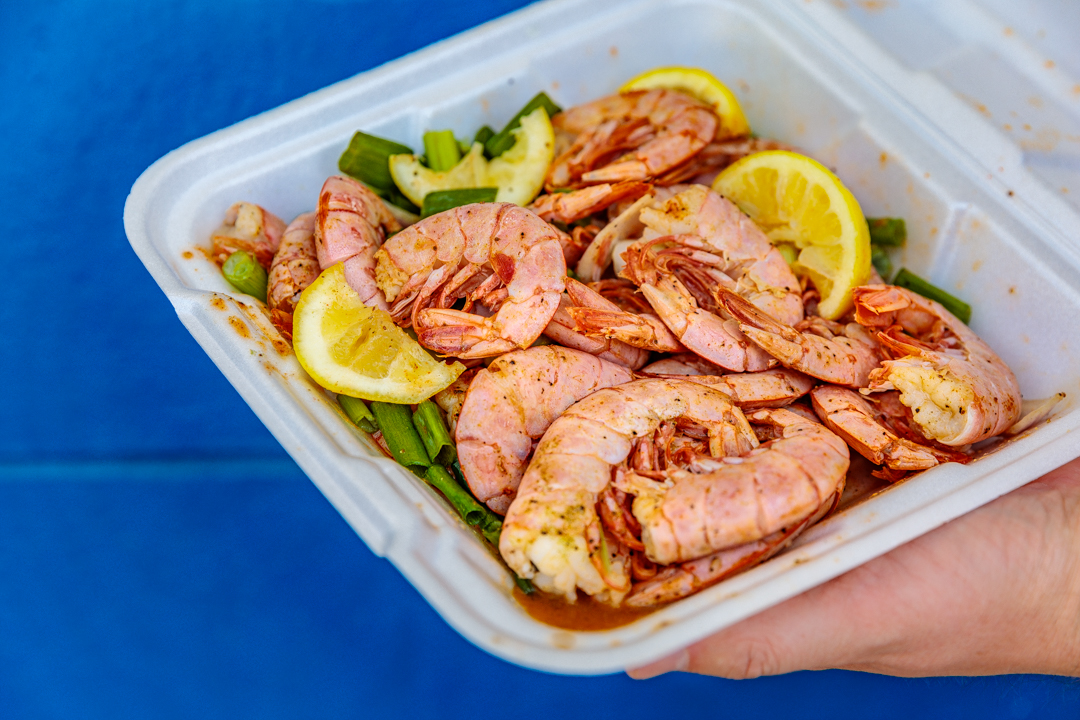 I'm pretty sure that a person can't ever have too much seafood in their life, and Buddy's Seafood Market is in town to help feed the craving (quite literally). Not only can you get the freshest seafood to take home, but you can have them cook it right there in the market. I made it all of a few feet out of the door before I just sat down on the bench out front and ate every single Royal Red shrimp (massive, tender shrimp that are only found in a few areas around the world – the most famous being this area of the Gulf) that had been perfectly steamed and seasoned with good ol' Old Bay, lemon and scallions.
This stop summed up my Panama City Beach experience pretty well — relaxed, stuffed, and smiling with garlic butter all over my hands. You have to make this casual stop part of your next PCB visit (and tag @southernfatty in all of the photos so I can be jealous of every single shrimp).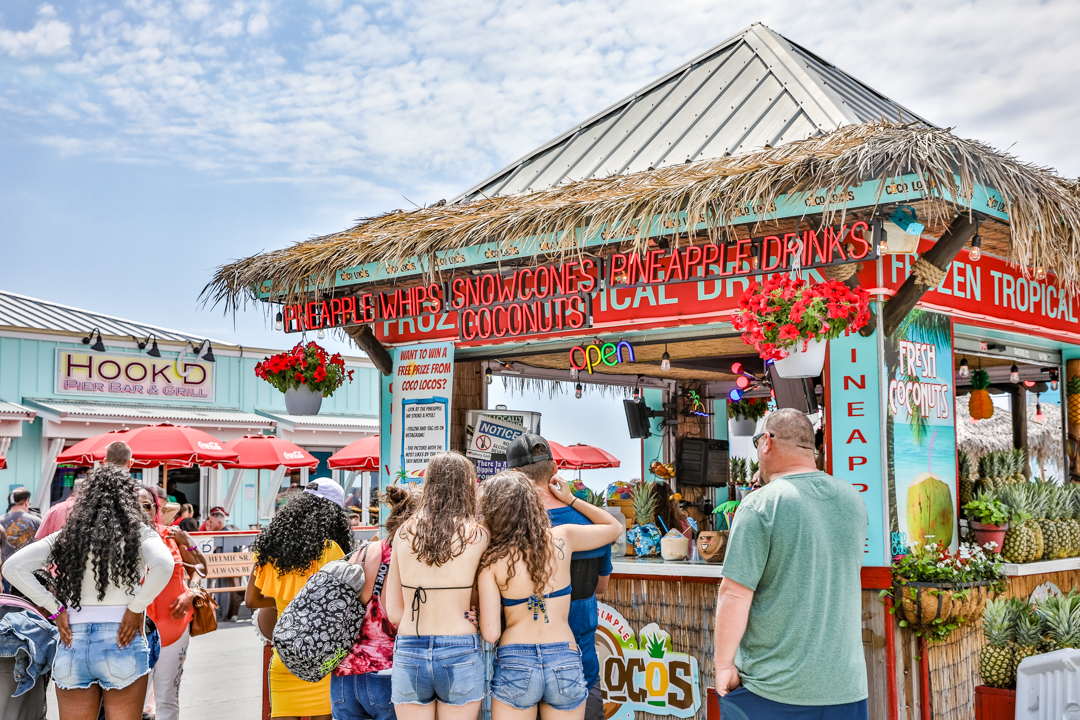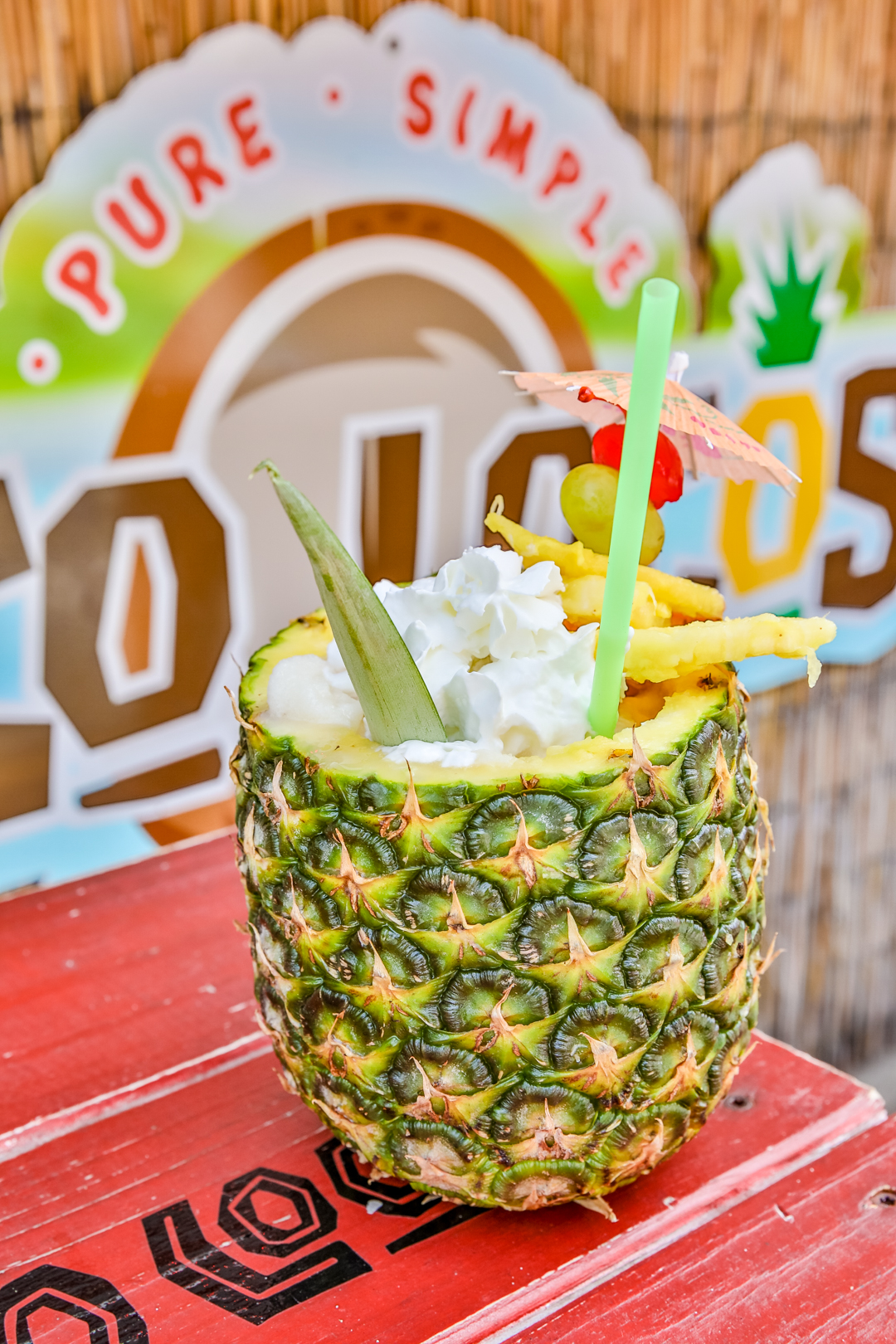 The Gulf side of Florida is a favorite of mine because of the beautifully warm weather for pretty much the entire year. The waters on this side of the state are a bit warmer than on the ocean side, which meant that I could jump into the water when it was a perfect 72 degrees outside. A quick nap in the sun, and you'll be ready for a cool treat. Pier Park is a popular area with so many great options for snacks with a view. Kilwin's and Coco Loco had my sweet tooth all kinds of happy. You can grab your sprinkle-dipped waffle cone or blended fresh pineapple (seriously) and walk the entire 1,500-foot length of the Russell-Fields Pier to see the local fisherman catching your dinner. Grab a cracked whole coconut to enjoy on the way.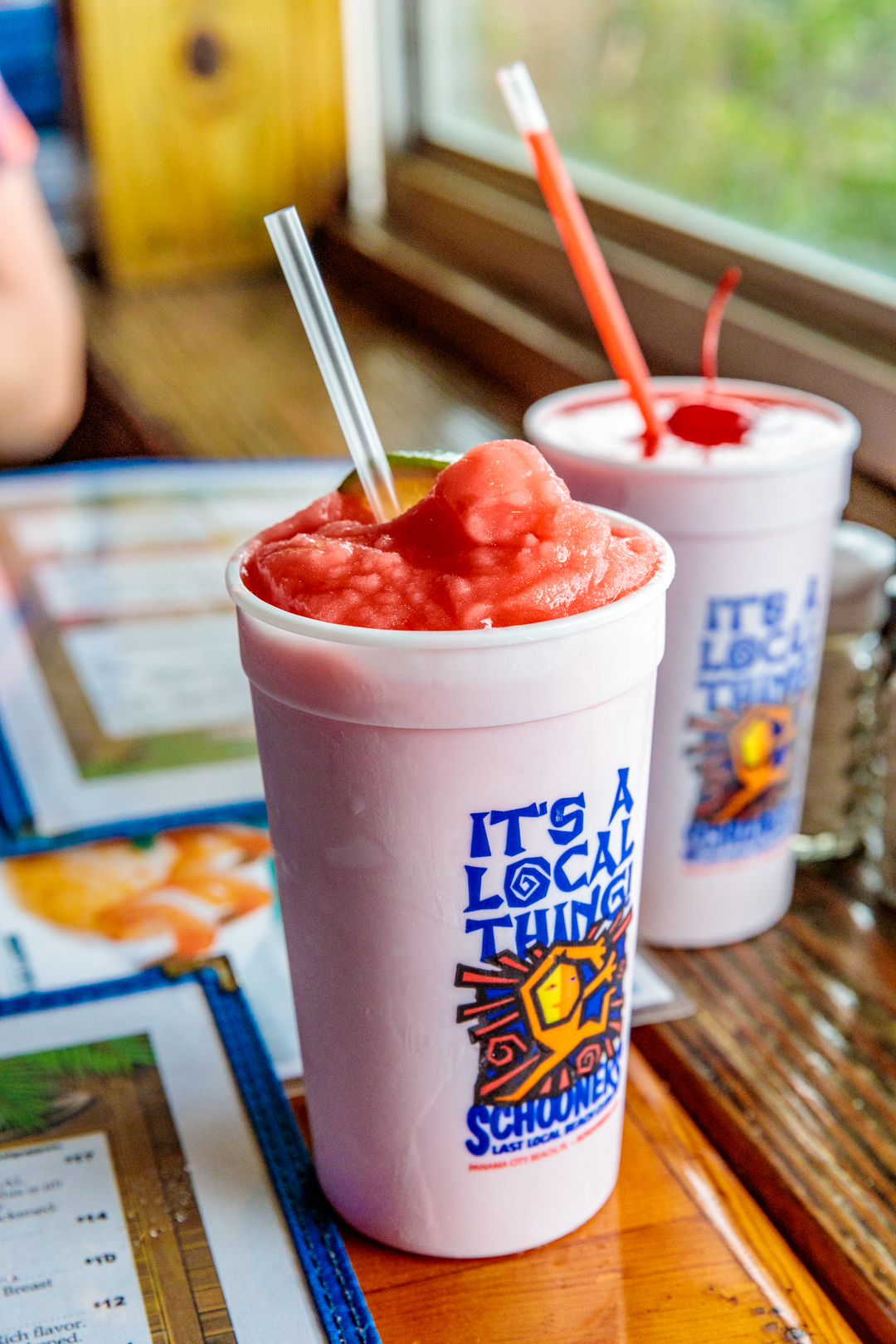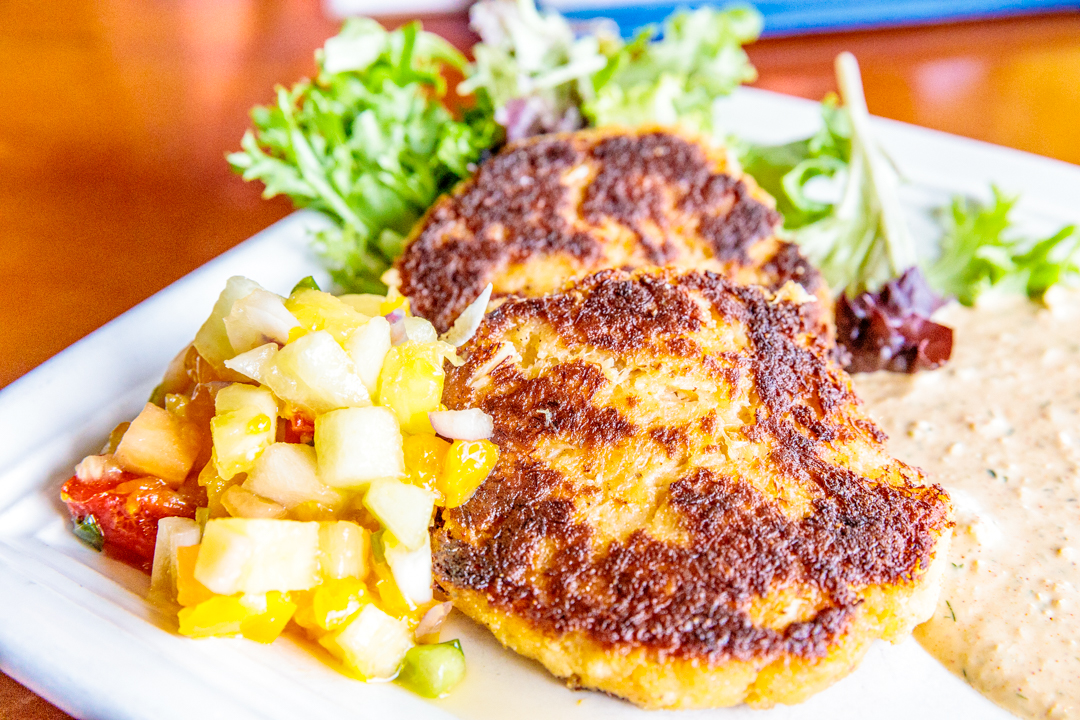 Long walks on the beach are great and all, but having a celebratory cocktail at the end (or middle … or start …) of the stroll is definitely the way to go. Schooner's is a local beachside staple with a massive patio and great, quick service. Be sure to grab their famous daiquiri with the crab cakes. Frozen strawberry daiquiri for me, thanks. Key lime pie from Front Beach Road's Runaway Island is also the right answer.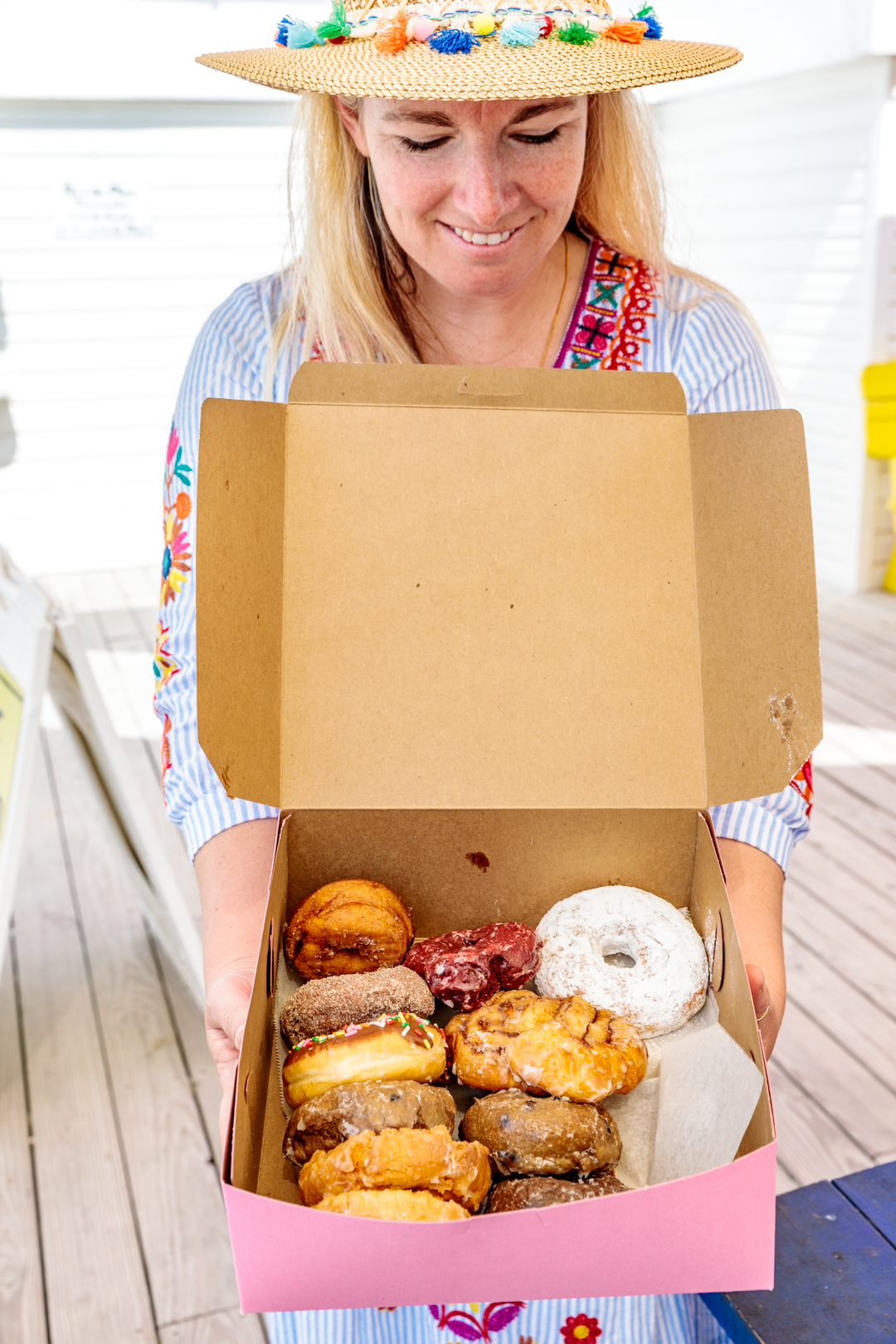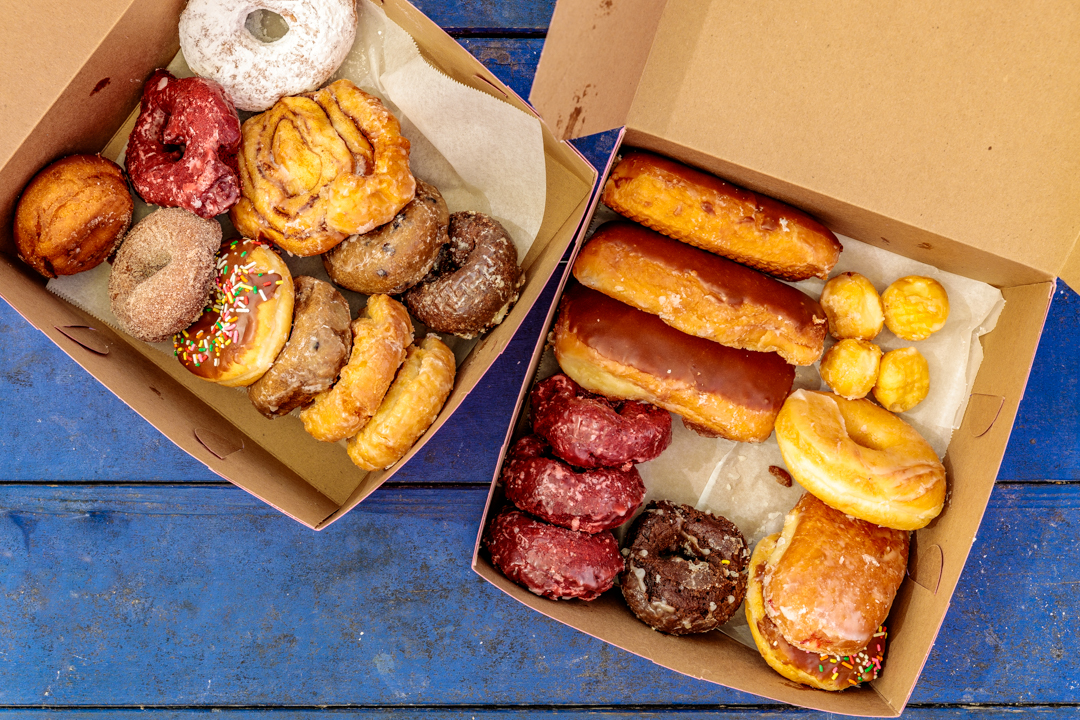 I wouldn't be Southern Fatty (beach edition) if I didn't steer you towards my favorite bakery spots in every city I step foot into. Thomas Donut and Snack Shop was dangerously close to my resort on the west side of town. I went to the shack twice in three days and could have returned again if I hadn't forced myself to try something else. A local resident insisted I try the red velvet cake donuts. Give those a try for sure, along with the kolaches.
Andy's Flour Power Caféwas a favorite lunchtime destination. You are going to want French toast and omelets. Go ahead and just order them both so you don't have any regrets later.
Panama City Beach showed me such a wonderful time for a long weekend getaway. It had been several years since I had last visited, and I couldn't be more excited to head back later on in the year to explore more of the local bites to get another taste of the gorgeous gulf.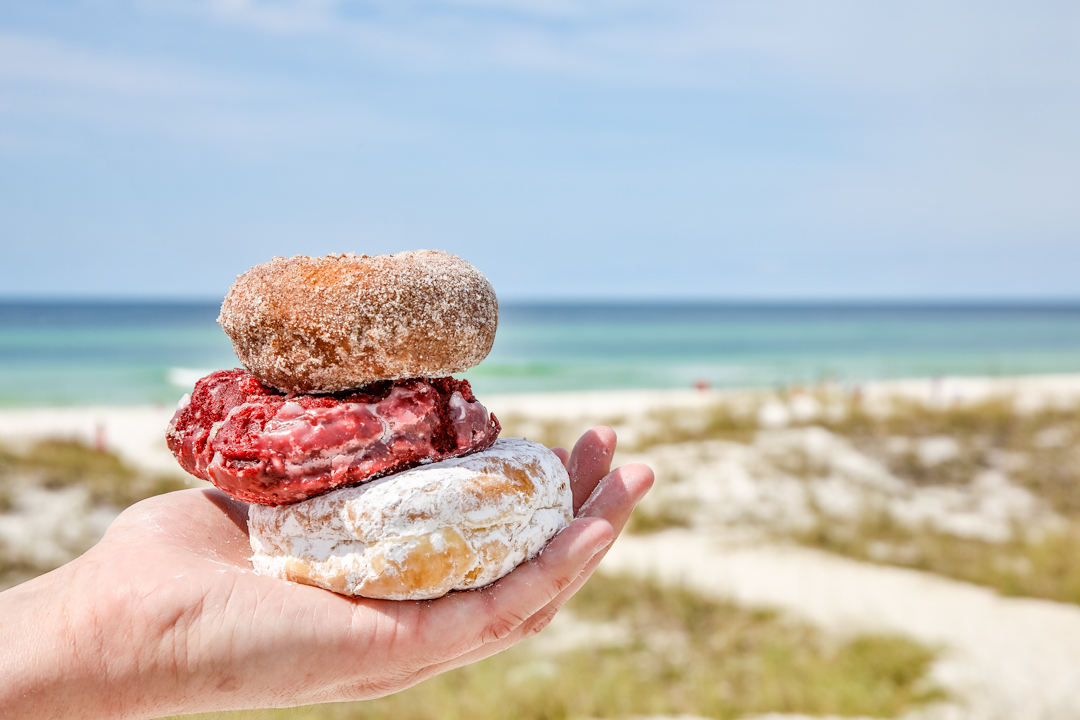 What is your favorite bite in Panama City Beach?
Let me know in the comments or on social media at @southernfatty.