---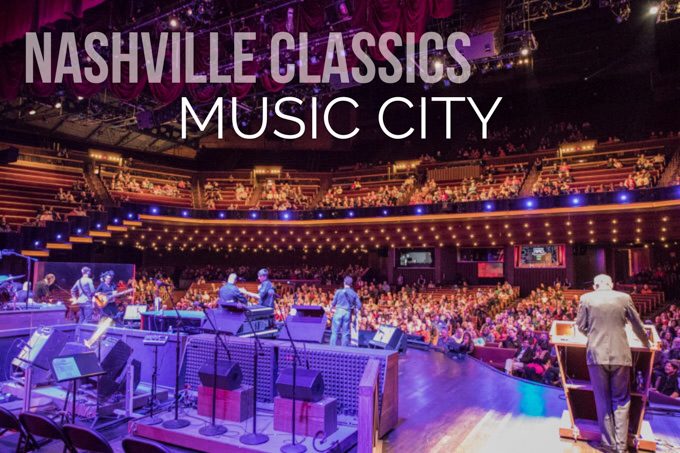 Without a doubt, the number of emails that show up in my inbox asking about Nashville outweighs everything else. Where to eat, what to do, what to see. Music City has become one of the most popular US destinations in recent years, and for good reason. Travel + Leisure named Nashville the 5th best city in the US. While I would argue that it is the best, I'm still proud to be on the top of the list. When I moved here 7 years ago, the city was just as charming, but with less people. I had it all to myself!
This Nashville Classics series will allow me to share some of my favorite stops in town, starting with the originals that have given the city it's fame and chorus line in it's long history. Down the dusty road, I'll be sharing my favorite stops and shops for bites, bars, and more.
While I'm the first to correct people when they assume Nashville is just about cowboy hats and country music hits about divorces and heartbreak, you can't avoid that side of the city. There is this uber respect for the roots of the city and how it has ended up where it is today. The rich history of the creatives and creations in this town are chilling. It still exists as a powerful force behind Music Row and many of the venues that give the backbone all of its soul.
Here are some of my favorite classic music-inspired stops that are must-sees in town.
---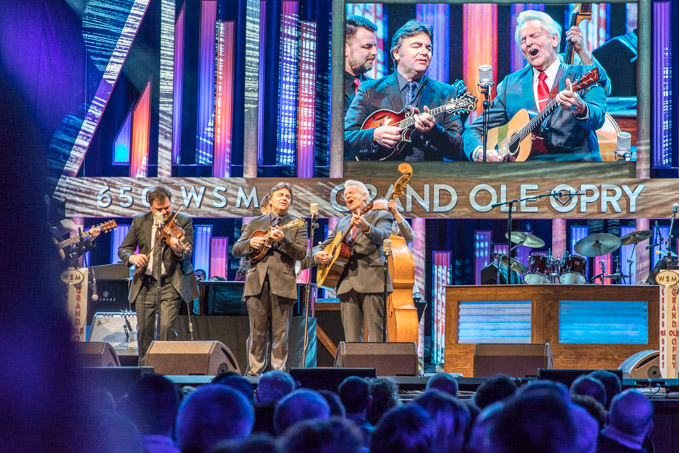 Grand Ole Opry
To me, this is one of the most magical, iconic venues in town. Home of the show that made country music famous, the Grand Ole Opry welcomes performances by the best that music has to offer. Undoubtedly, playing at the Opry is the highlight of a career. While it is truly amazing to see these performances, the reason I am including this as a must-see in my Music City favs list is because of the experience that you can have yourself.
When you go to the Grand Ole Opry, you are part of the Opry. It doesn't feel like you are just an audience member, but instead an extended member of the band. With true southern charm, the house of old pews welcomes it's guests as one of their own. You can feel the excitement from the performers from anywhere in the room.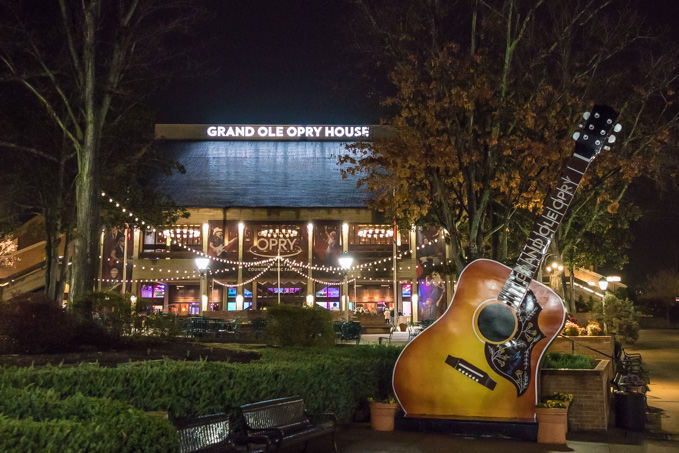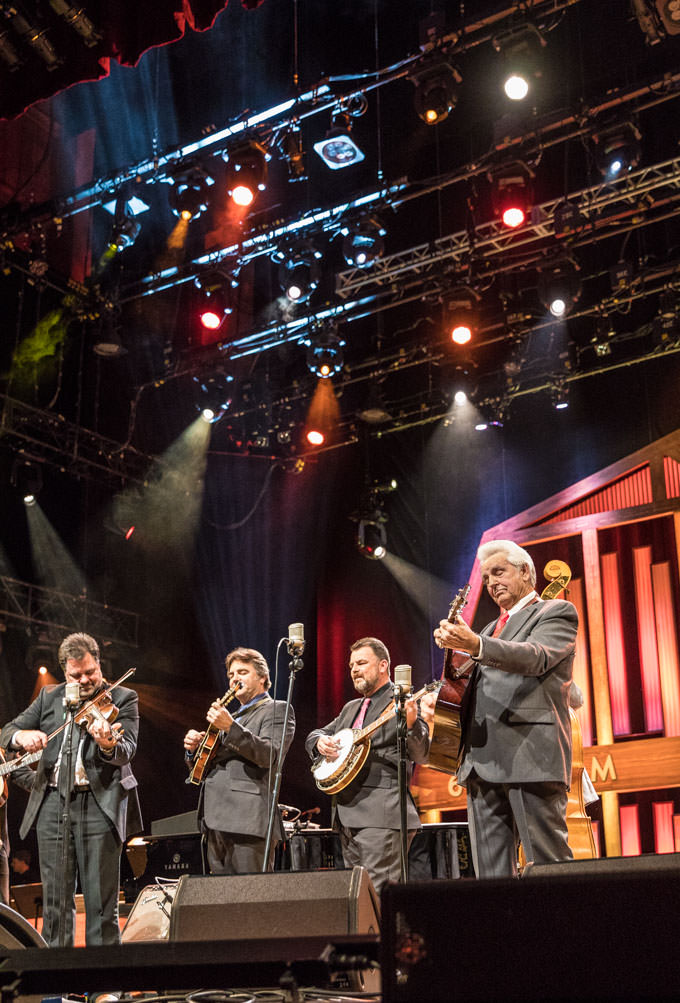 With more than a million guests visiting each year, the Opry opens its doors to not only country artists, but also legendary bluegrass (like the Del McCoy Band pictured above), gospel, swing, pop, and many others from every road to Nashville. This is one of the few places that you could see your favorite musicians from so many different paths come together and sing like they were sitting around a backyard campfire on Music Row. It's quite amazing to be part of that as a guest.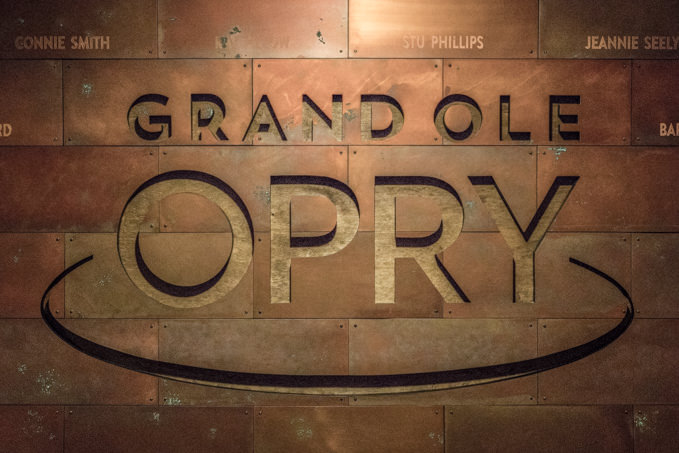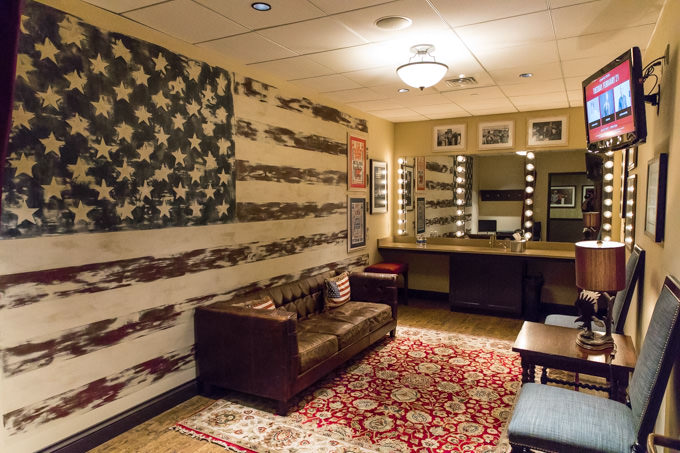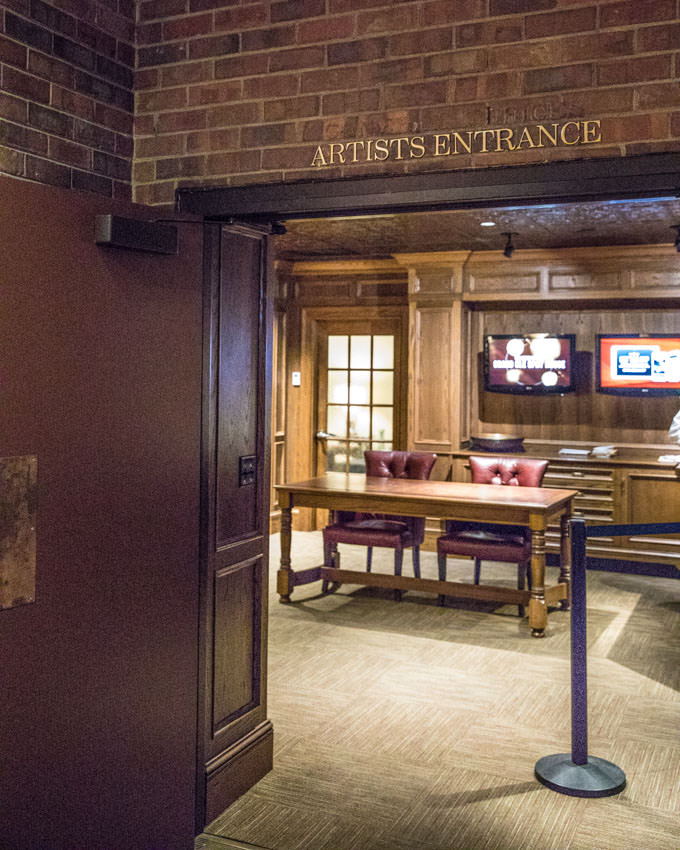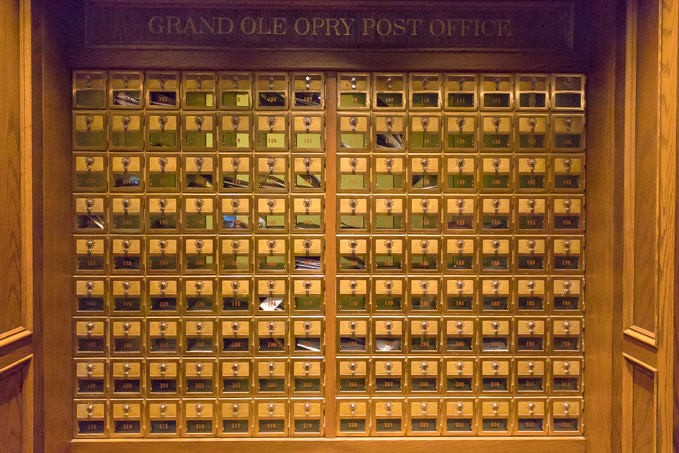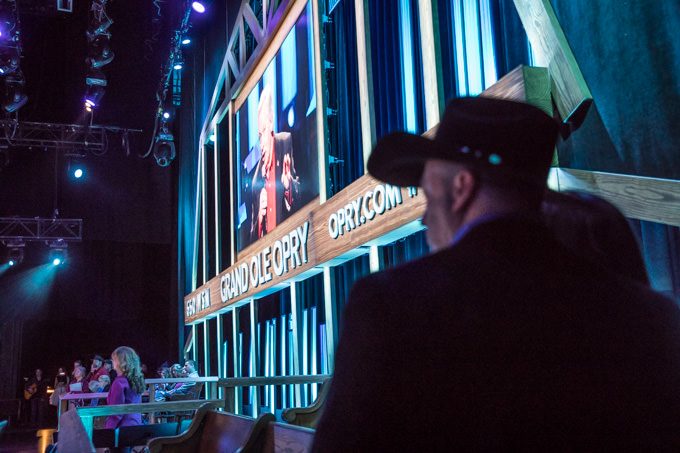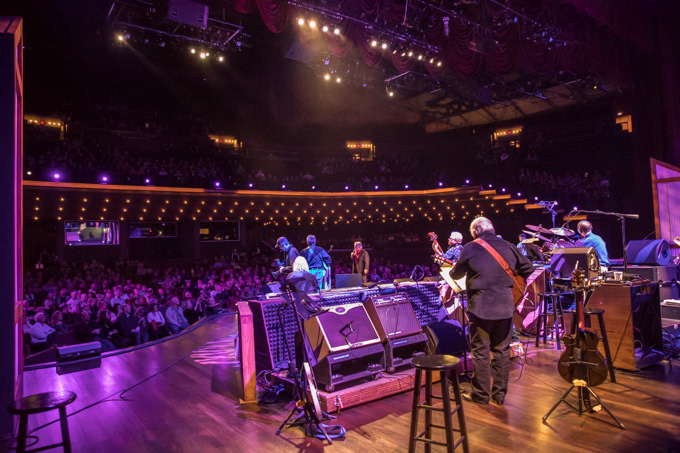 Like every Nashville great, the Grand Ole Opry has a hell of a story behind it's doors. In 1925 a Nashville radio station, WSM, started the WSN Barn Dance. Fast forward 92 years, and you have that same radio station still blasting every Opry show over the radio waves with some of the world's best talent behind the microphones.
You can still listen to the Opry's WSM radio via Sirus XM,
650 WSM, opry.com, or via the free Opry phone app!
The Opry has it's own official Post Office for the members at the Artist's Entry hallway leading to the iconic dressing rooms, each with it's own story and purpose. You can mail things to your favorite performers to the Opry and they will grab it straight from their box on their way into the show. Pretty neat, huh?
First timers all start in the same room with copies of what other artists said on their first night on stage. During the backstage tour, you will get to walk around the dressing rooms, passing right by and chatting with many of the performers that you are about to see on stage. It's amazing how relaxed and home-like the whole place is. It's has that true Nashville warm welcome in every corner.
Be sure to tag us (@SouthernFatty), and use the hastag #MyOpryTrip to share your experience.
---

Ryman Auditorium
You can't talk about the Grand Ole Opry and not include "The Mother Church of Country Music", Ryman Auditorium. From 1945 until 1974, the Opry was housed in this majestic building that was originally a church (Union Gospel Tabernacle until 1904). In 1904, Lula C. Naff revived the building by hosting speakers, concerts, and even boxing matches. Lula was a bit of a spitfire, fighting off constant ridicule as a female executive if a venue that was often considered to be too risqué for the public at the time. She fought and won against censorship boards to keep the venue open to all shows that came to town.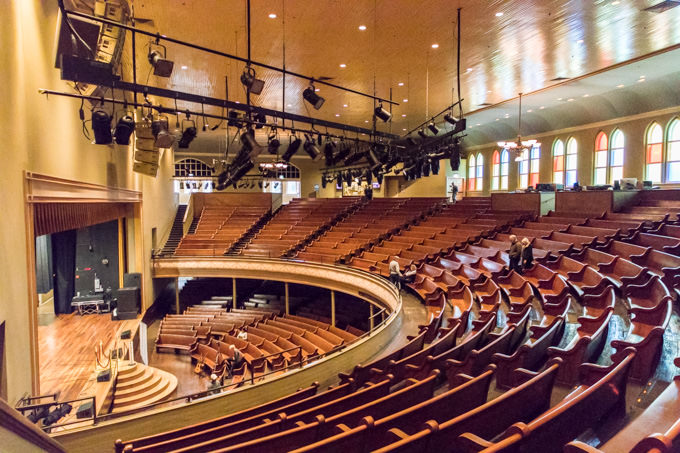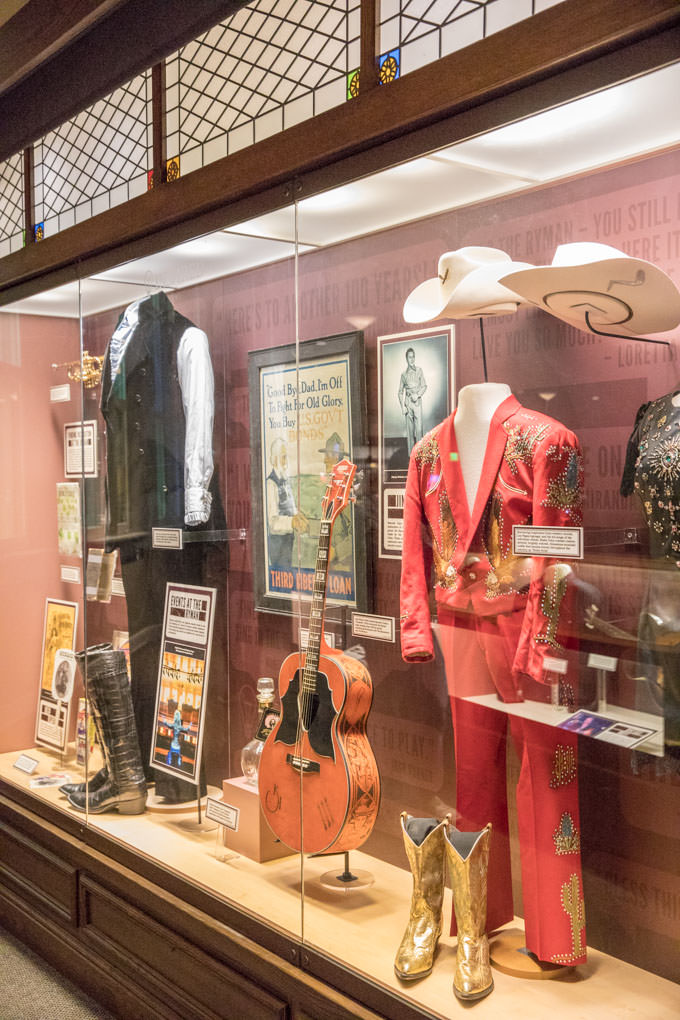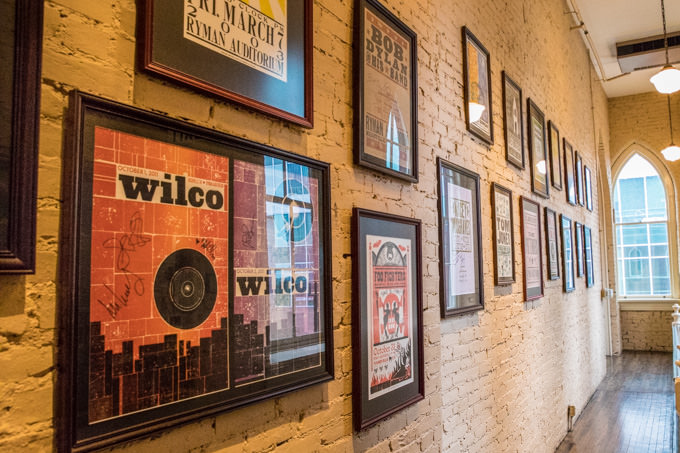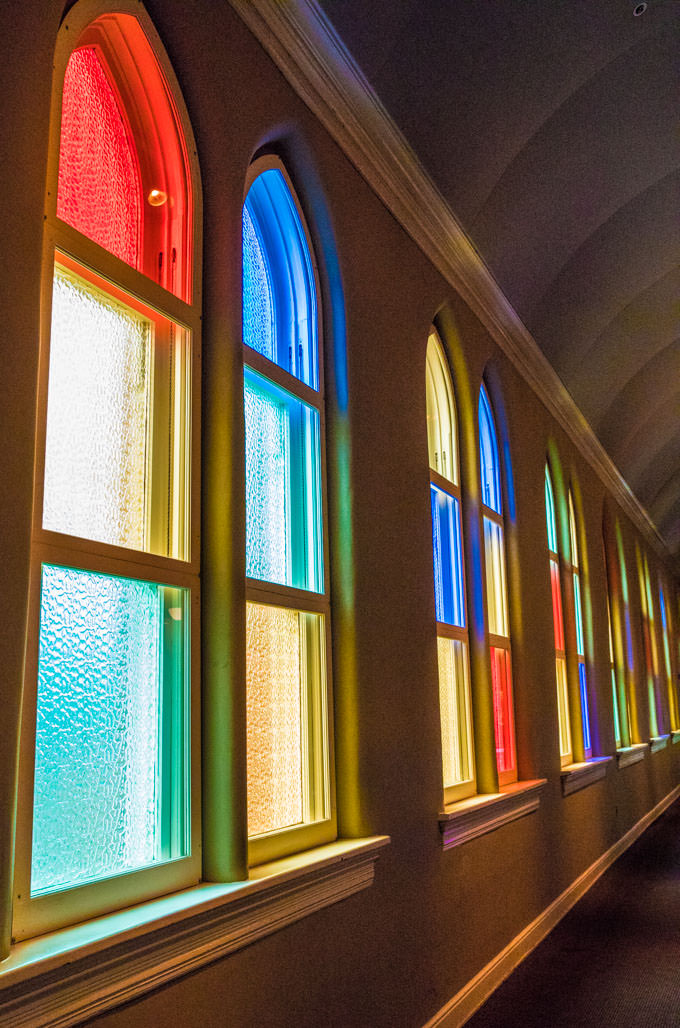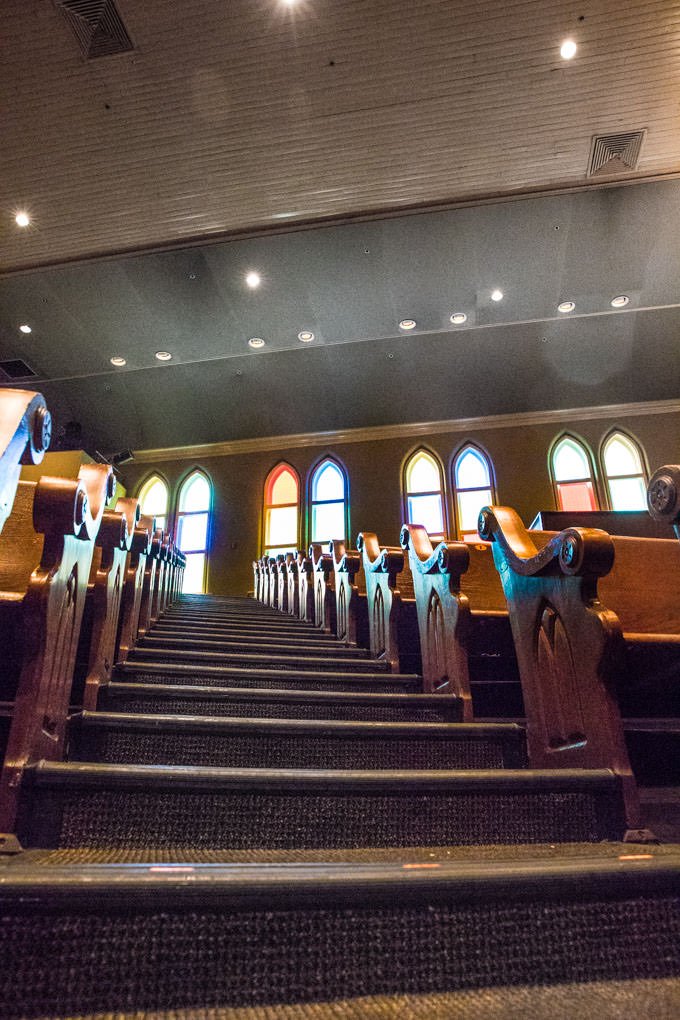 Around here, when you tell someone that you are "taking them to church", it means you are going to a show at the Ryman. The Grand Ole Opry, while now operating primarily from it's current venue, moves shows back to the original Ryman Auditorium during the winter months. If you look in the Grand Ole Opry stage, you will see a large wooden circle, the "Circle", in the center of the floor. This is a piece taken from the original Roman stage that is still stood on by every artist that performs today.
The Ryman is located right on the Broadway strip, backing up directly to some of the most popular Honky Tonks in town. Many of the artists still venture into those very honky tonks after their Ryman shows to this day. Keep reading for pictures of the Broadway strip.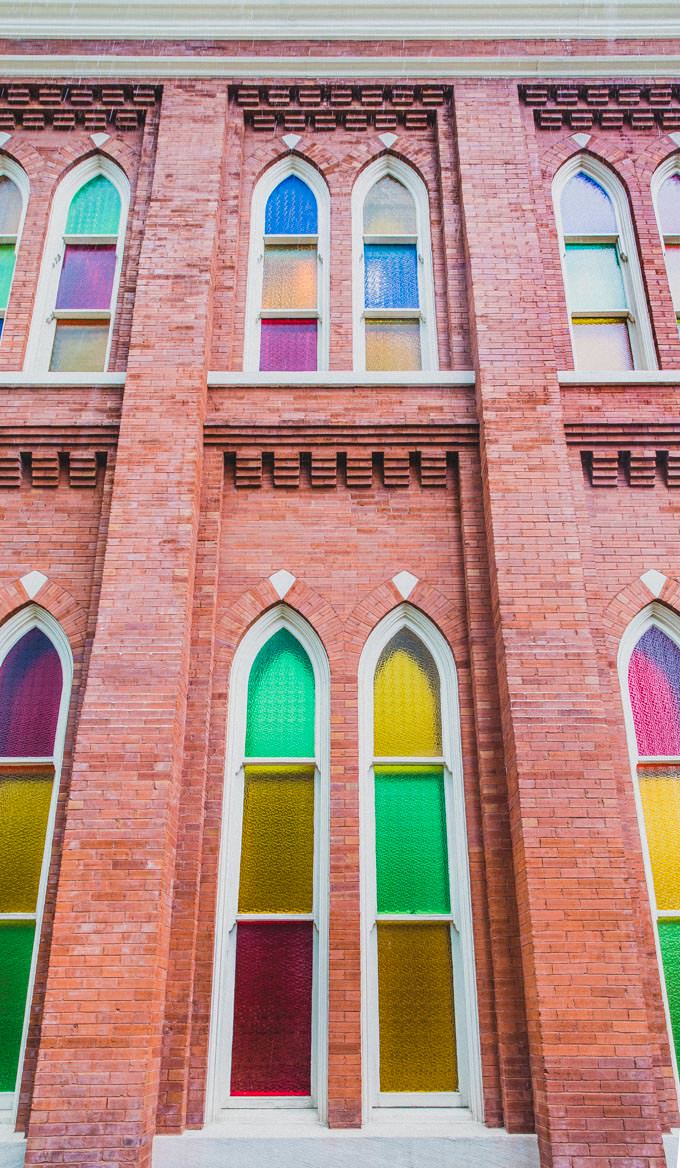 Tours are also available for the Ryman throughout the entire week. Take a few minutes on your way downtown and stop in.
---
Downtown Broadway / Honky Tonks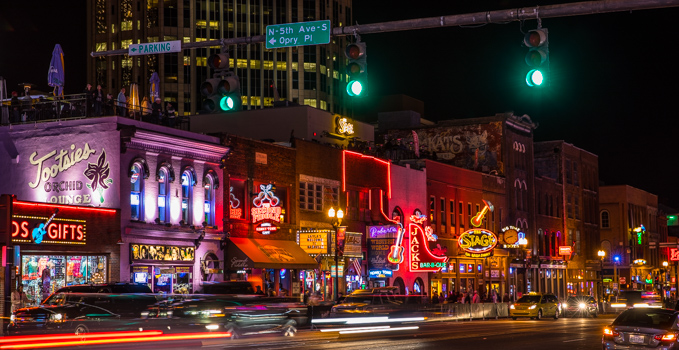 When most people think about Nashville, this is probably what they see. Neon-covered bars with music pouring from every nook and cranny. Walking down Broadway is something that you need to do at least once while in town. Honky Tonk Highway is packed full of cowboy hats, boots, plenty of BBQ and beer, and more music than you could ever imagine, this part of town is guaranteed to keep your attention as bright as the lights that cover the streets.
It's amazing to me how busy the downtown area of Nashville stays all week long. There isn't really a slow night for Broadway. You'll find some of the most amazing musicians inside and outside of the million bars. Of course, Tootsies (far left on the above photo) is where everyone should start (after your Ryman tour next door).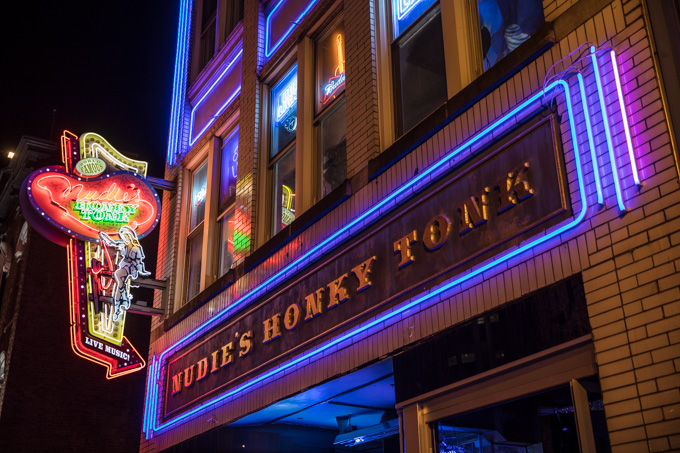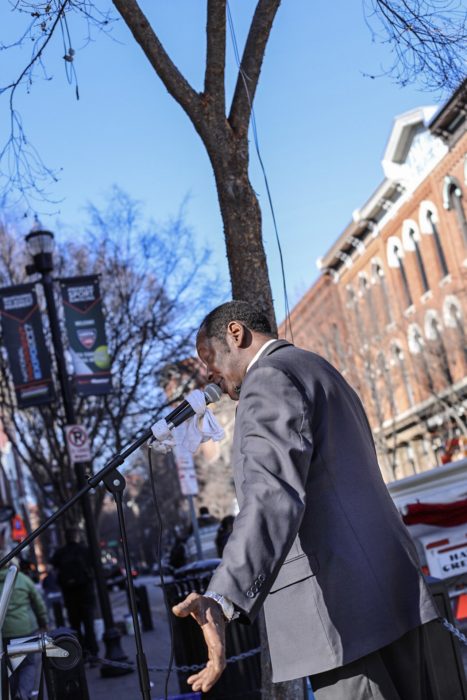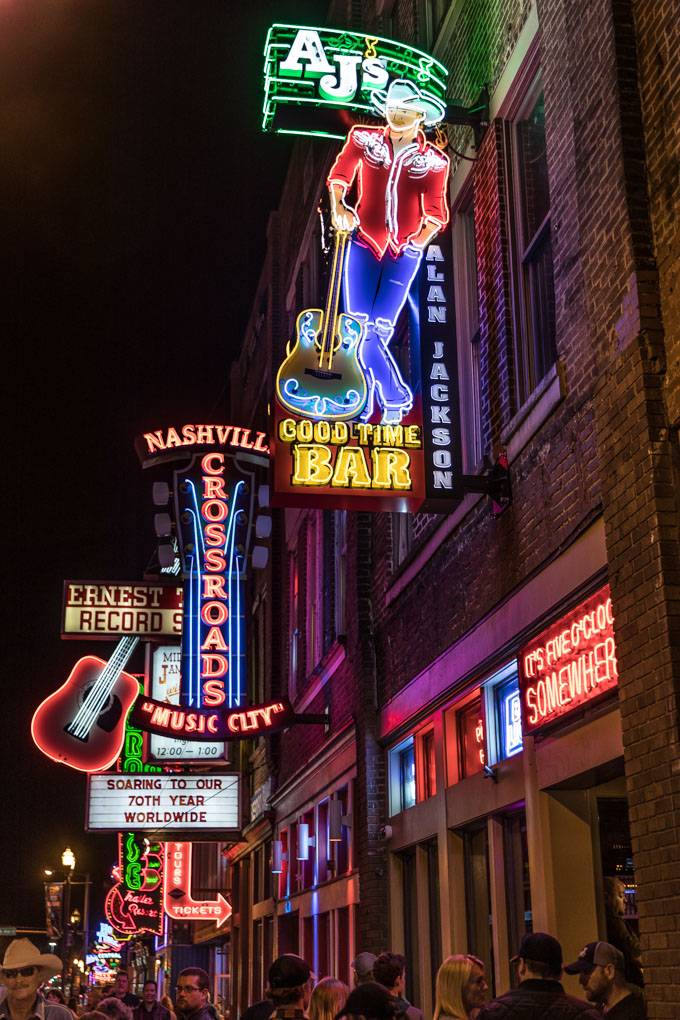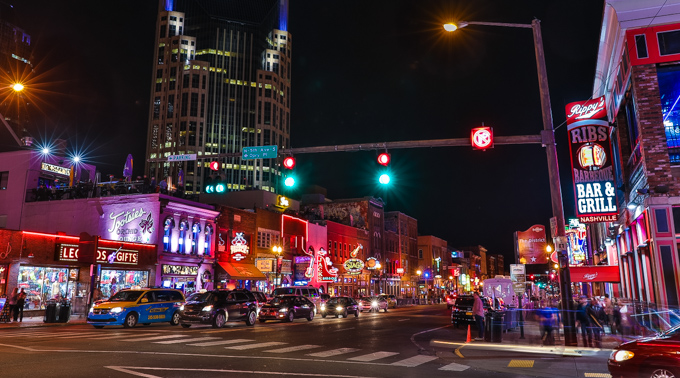 ---
Music Row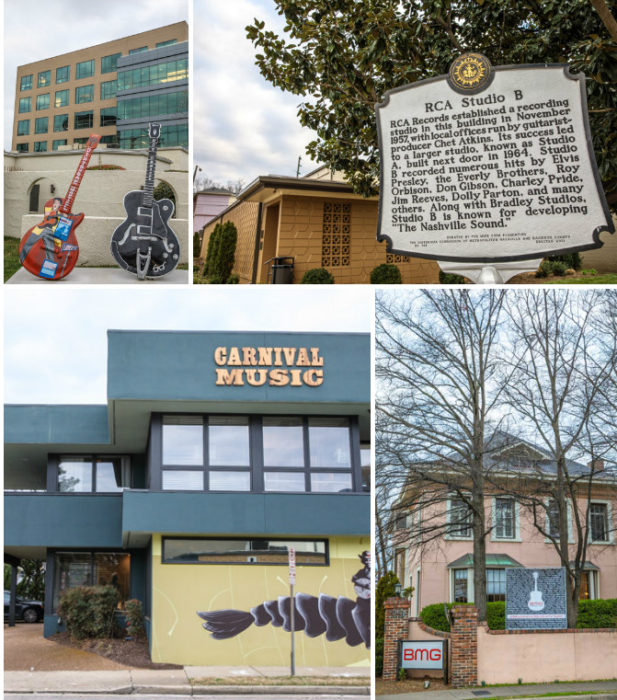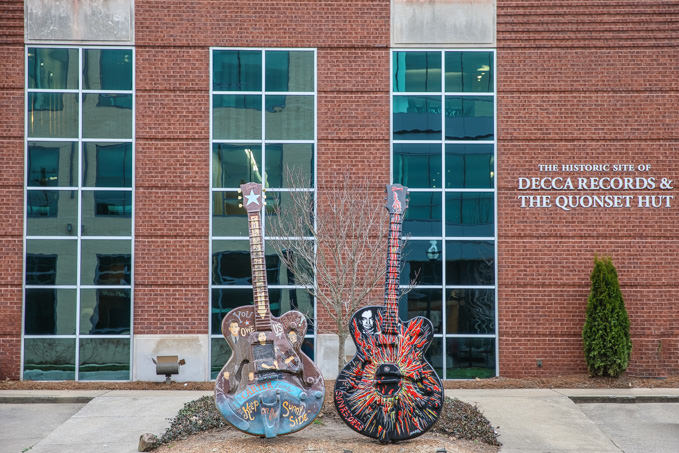 Southwest of Downtown is the famous Music Row district. This is where the magic happens for many of your favorite musicians. Lots of dreams are made reality on this block of streets. You could probably drive through Music Row and not even realize what is really surrounding you. Iconic RCA Studio B is this tiny little yellow house that made the "Nashville Sound" what it is still to this day.
Walking down the streets, you will see historical registry information for building after building. The charm of all of the studios being previous homes adds to the warmness that is the root of this city is all about for the music industry. This is where someone can go from singing on the streets of Broadway into a studio a few blocks down the road and turn into a legend.
---

Parthenon
Wait, what? Ya… I know that this isn't Athens, but it is the Athens of the South. If you can't make it to Greece, you can stop in and drop your jaw at the full-size replica of the famous Athenian temple. Built in 1897 for the Centennial Exposition of Tennessee (in what is now Centennial Park), you can browse the massive building and see a statue of Athena herself inside to corridors.
Why include this in a post about the classic music venues in town? While functioning as a beautiful art museum and attraction, the building also takes center stage as the backdrop for many of the summer theater productions in the city's park. Just about every night during the warmer seasons, you will find festivals, shows, and even free concerts by our very own Nashville Symphony taking place in front of the breathtaking structure. — Be sure to take a walk around the park, as well. It's absolutely gorgeous, and a great start to your night before venturing onto Broadway.
---
Since moving to Nashville, I haven't woken up with a single bit of regret or desire to leave. It's a beautifully diverse and exciting city with something for everyone. Keep an eye out for more Nashville Classics coming to the blog soon.
Be sure to yell on Instagram / social media and let me
know when you are headed this way.
What are your favorite Nashville Classics?
Let us know in the comments below.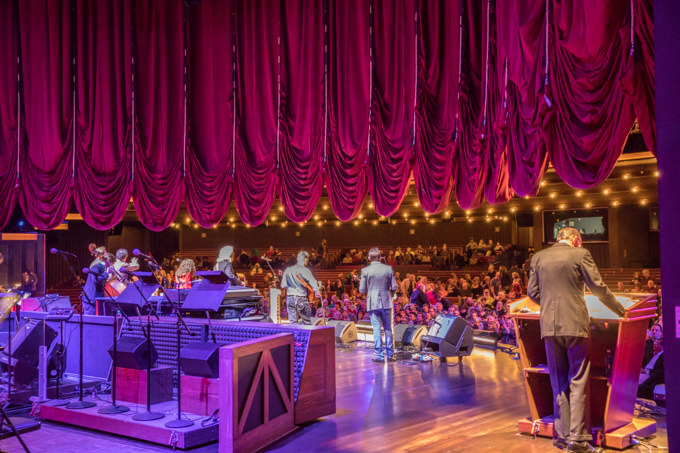 DISCLOSURE: This post was made in partnership with the Grand Ole Opry. We love working with organizations that we truly value and recommend, and thank you for supporting their participation in the blog.