Mexican Hot Chocolate + Tequila Whipped Cream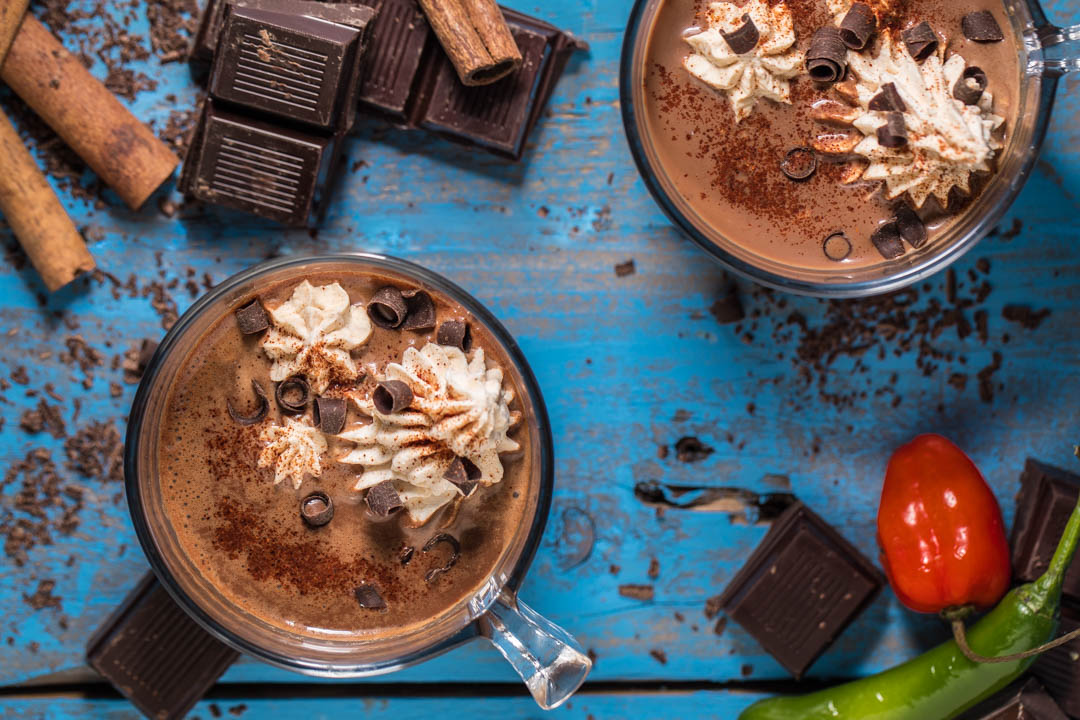 Author:
Phillip Fryman | SouthernFATTY.com
1 cup whole milk
1 tablespoon raw sugar (or brown sugar)
2 ounces chocolate, chopped (I prefer dark chocolate - not semi or milk for this if adding sugar)
¼ teaspoon pure vanilla extract, preferably Mexican vanilla
⅛ teaspoon cinnamon, ground
pinch chili powder
pinch cayenne pepper, ground
½ cup heavy cream
1 tablespoon powdered sugar
½ teaspoon vanilla extract
1 tablespoon tequila, preferably reposado or anejo
¼ teaspoon chili powder
Chop chocolate and measure ingredients.
Microwave milk for a minute in a safe container.
Remove and add chocolate and sugar. Allow to sit for a minute.
Stir gently and consistently until completely blended.
Add spices and mix.
Place very cold cream in a clean, cold bowl.
Add sugar and chili powder.
Whip (mixer for the easiest result) until thick.
Add vanilla and tequila. Mix to combine.
Top hot chocolate with whipped cream.
Enjoy!
Find more on SouthernFATTY.com.
Recipe by
Southern FATTY
at https://www.southernfatty.com/mexican-hot-chocolate-tequila-whipped-cream/