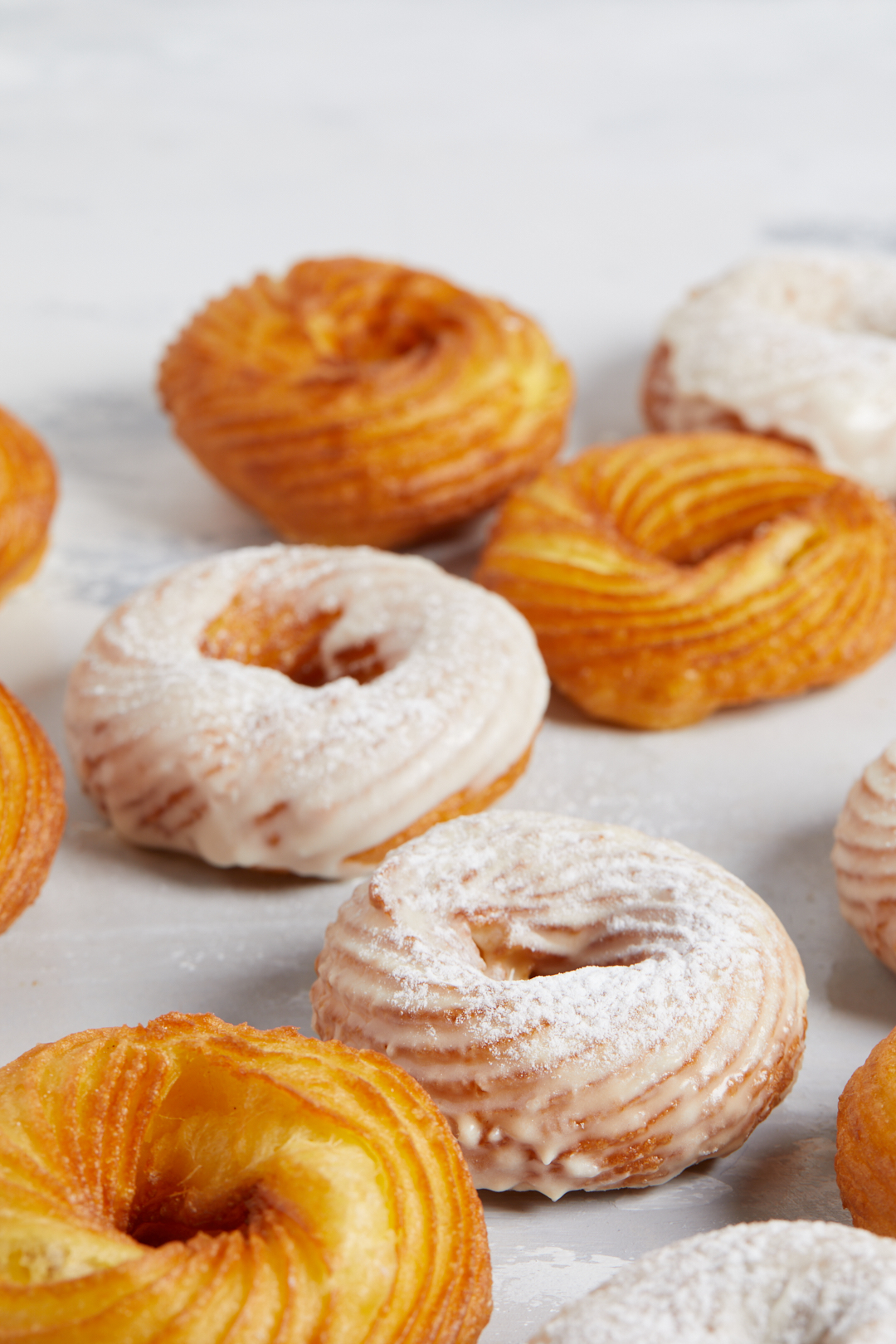 Sometimes you just need a donut. If y'all are anything like I am (heaven help you…), a quick donut recipe is one that you will treasure. This donut is a bit unique in that it is made with a French pastry dough that puffs. It's exactly the same base that cream puffs and eclairs are made from, giving you a puffy, light, super crisp donut that is begging for a sweet glaze. Maple syrup adds a rich, caramel flavor to this buttery donut.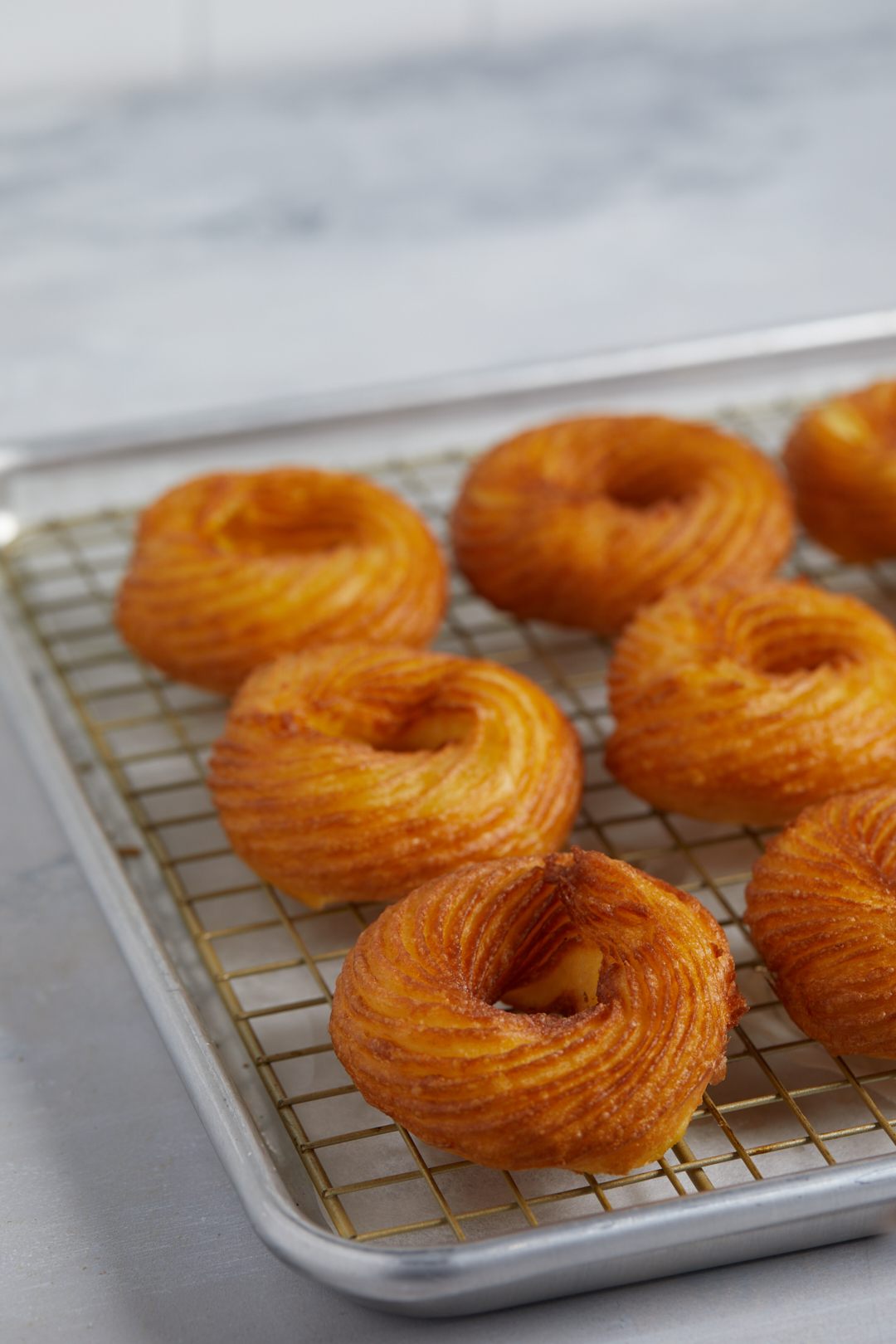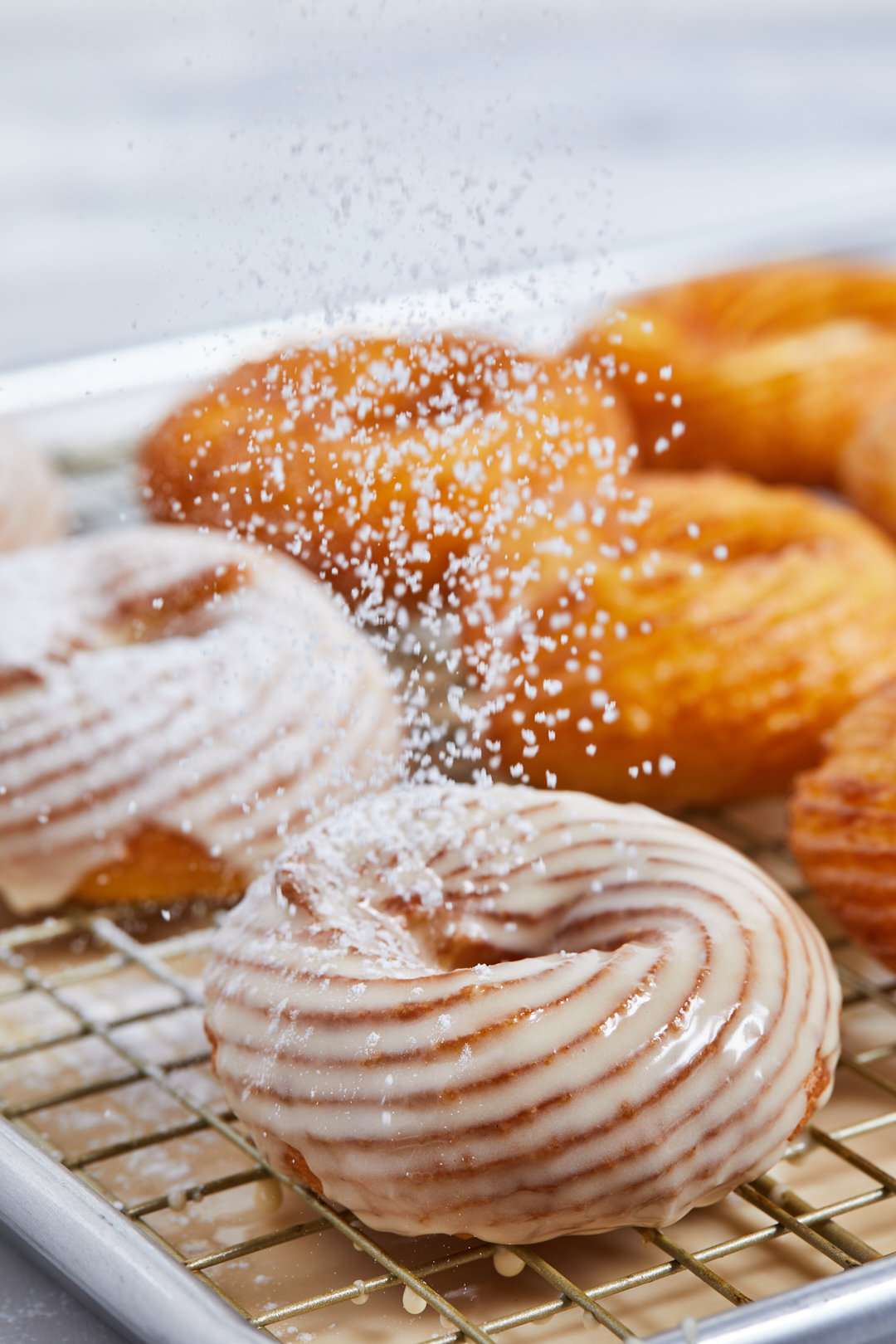 Choux pastry (pronounced like shoe/shoo) is one of those basics in baking that you really need to know. It's crazy how versatile the dough is, with so many ways to finish it to give the pastry a unique twist… sometimes quite literally. Crullers originated from 19th Century Dutch, meaning 'to curl'. You might have seen any of a number of variations, some long, some round.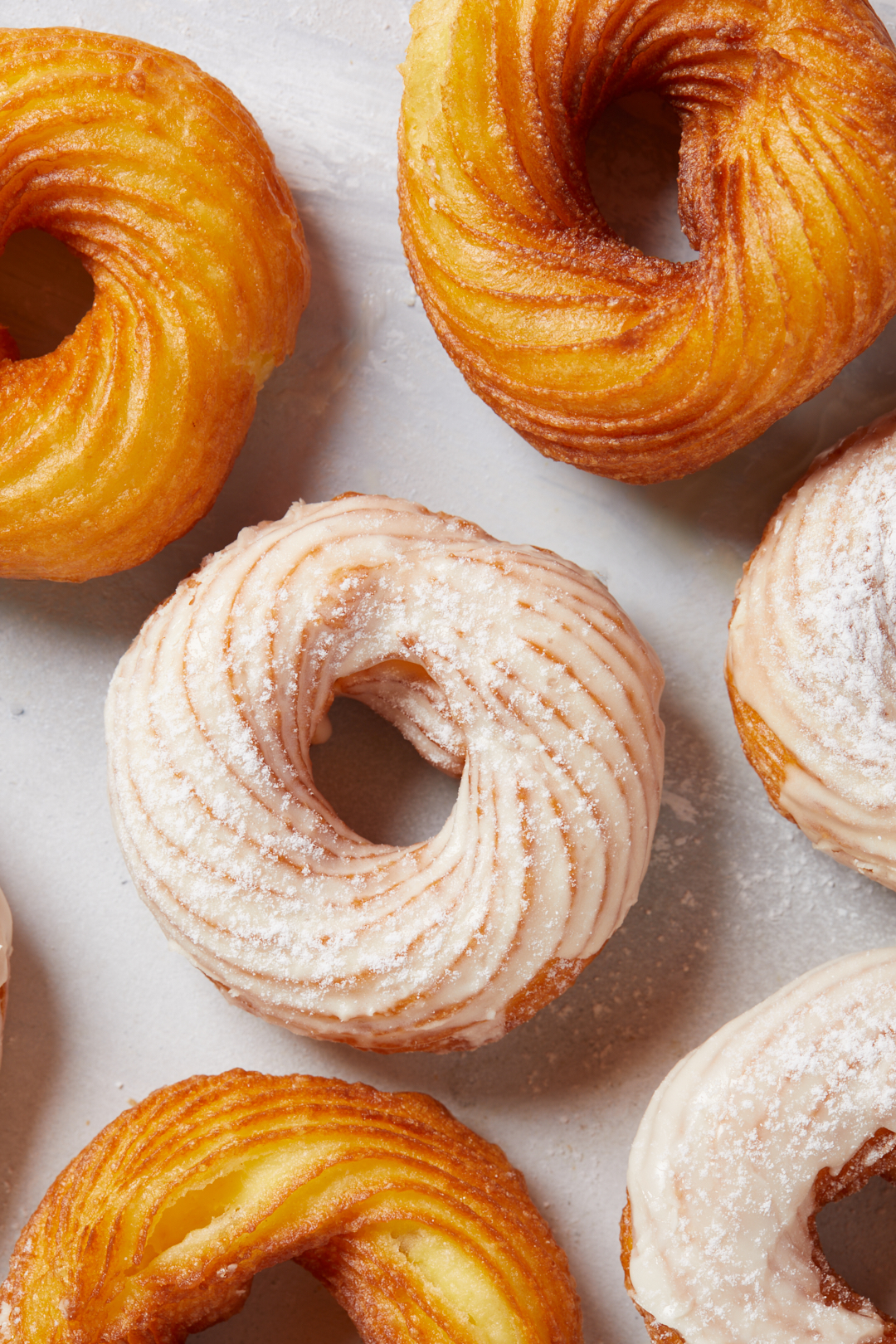 Next time, I think I may try to make some fun shapes for these, but for now I just wanted donuts. Crispy, puffy donuts. Cake donuts have their place, but I was aiming for something a bit more… pastry-like. Crullers were the answer. — Because of the puff, these donuts end up being mostly hollow. One of these days, I am going to fill them with some pastry cream or fruit jam filling. Maybe when peach season hits.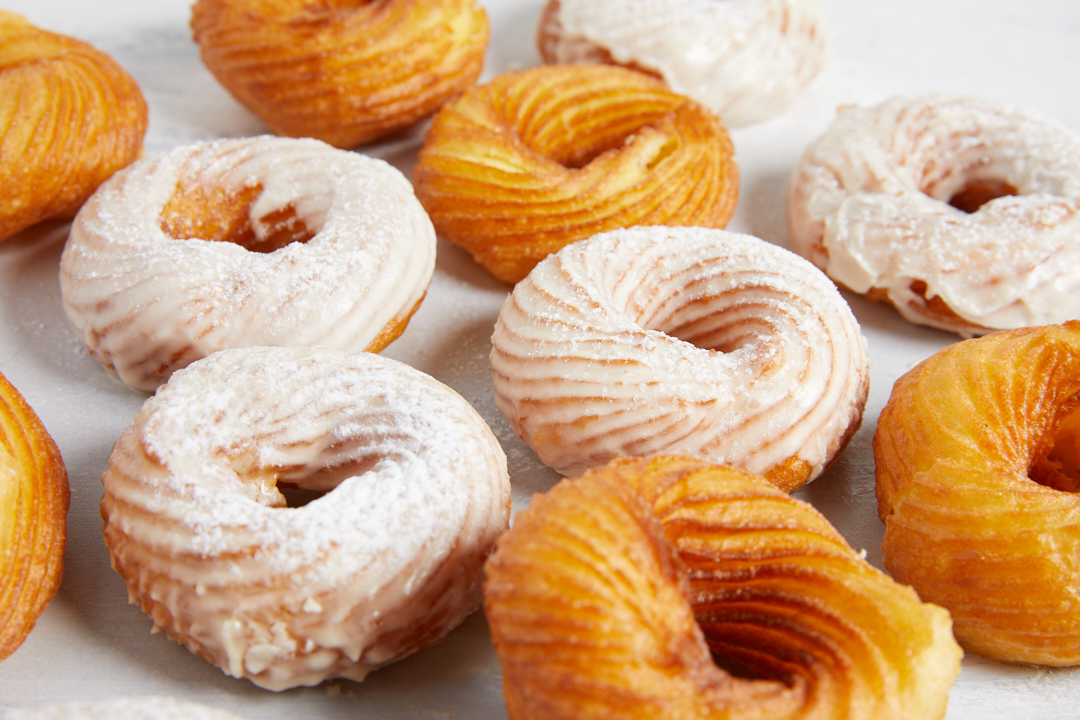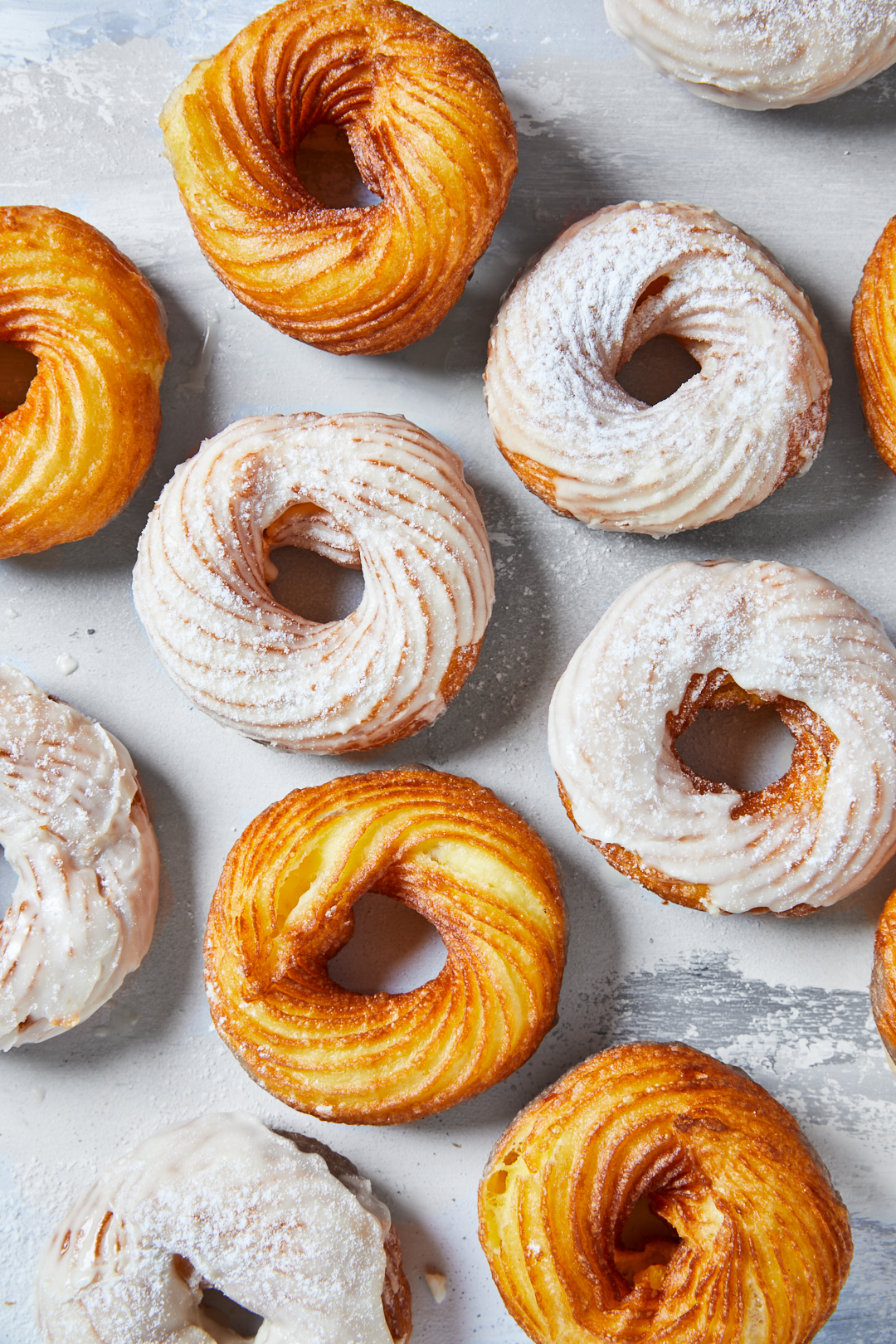 Since it is still absolutely freezing here in Nashville (seriously…. like 30 degrees last night), I went with something a bit more warm and fuzzy — maple syrup. Before the shit hit the fan last year, I was scheduled to go visit Vermont in early March to tour some of the famous sugaring maple farms. I can't even begin to tell you how excited I was to see something like that. Trip postponed, blah, blah.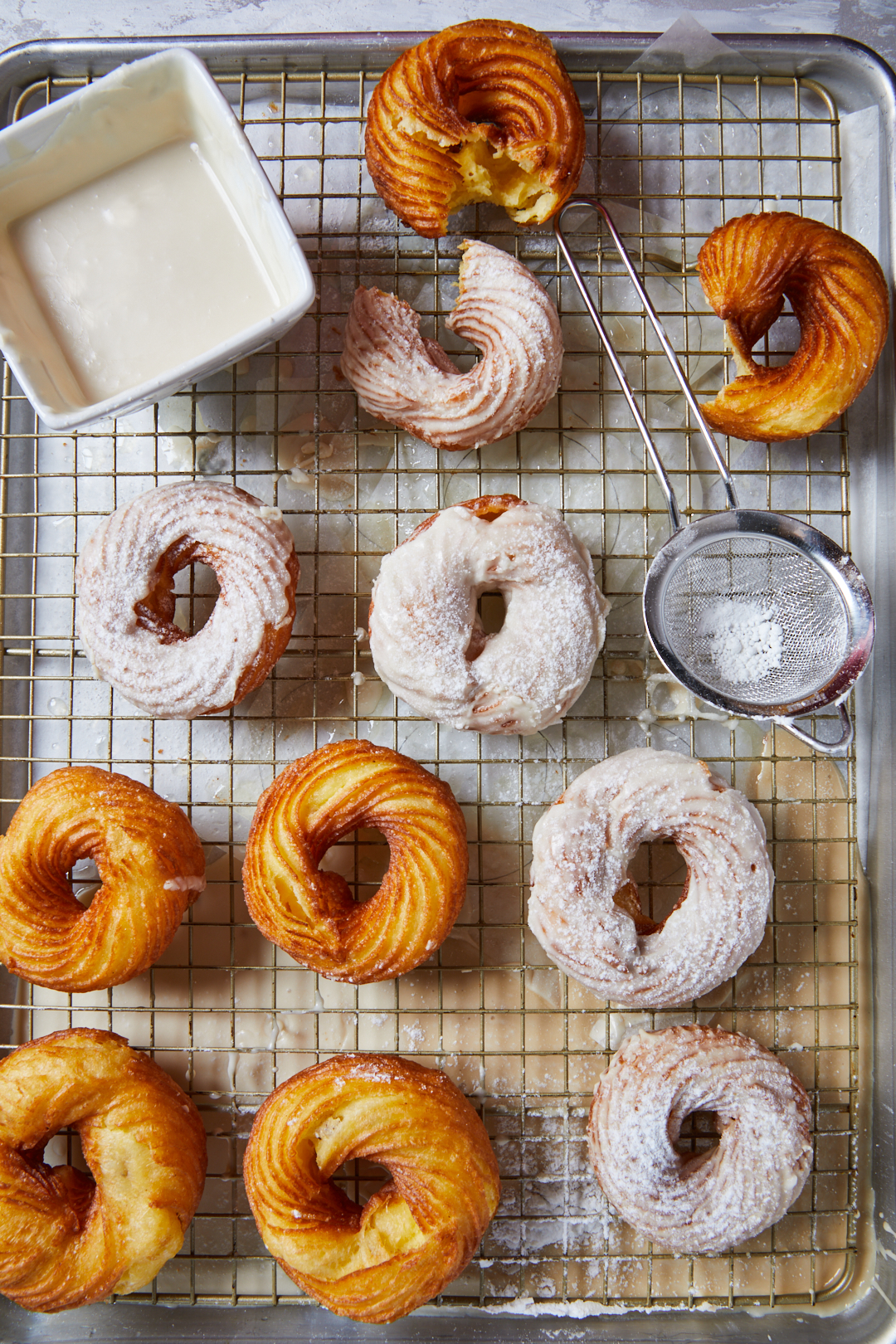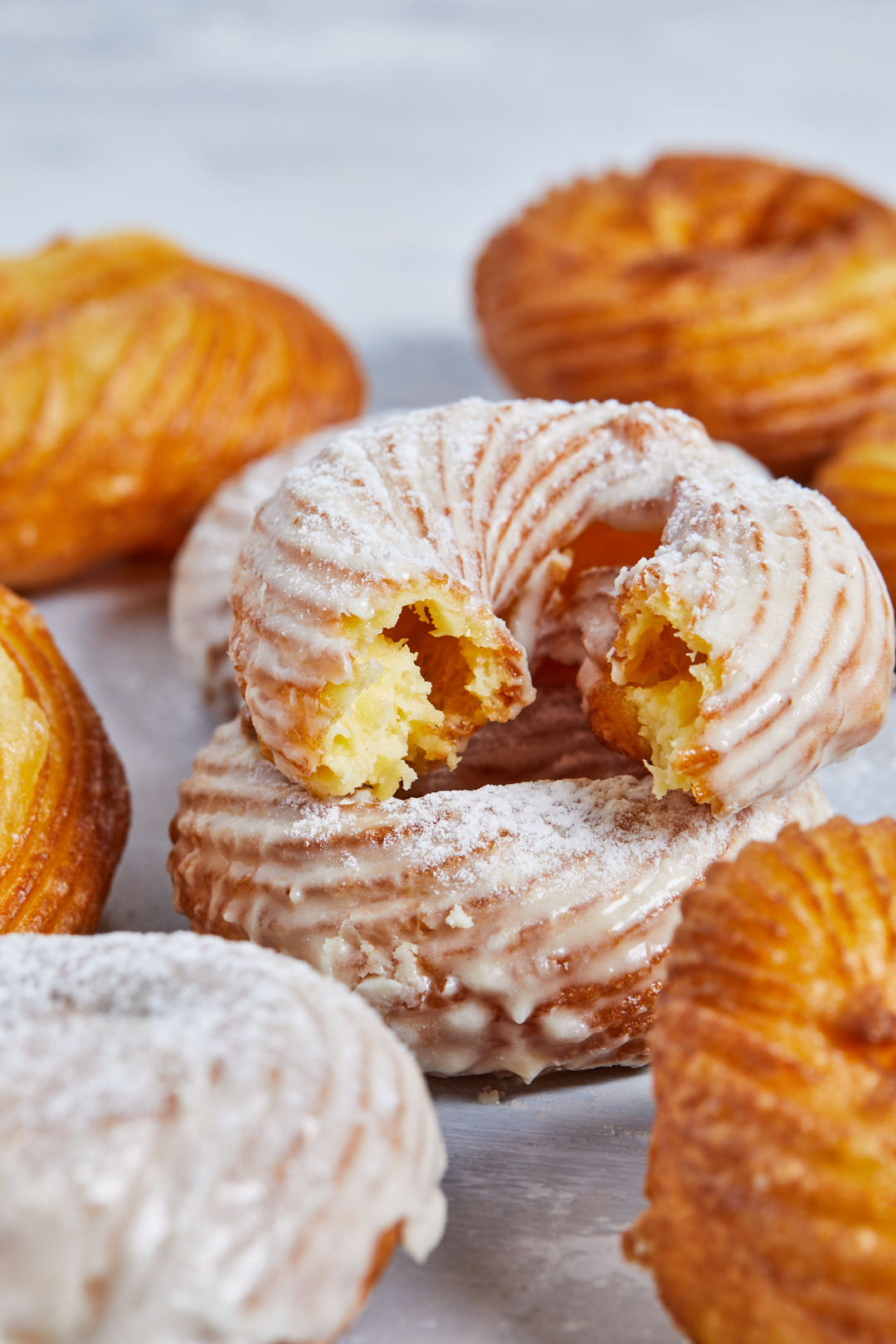 Sugaring season only lasts for about 6 weeks, and it would be such a beautiful time to visit. One of these days I'll make it there, but for now this will have to hold me over. A seriously good quality maple syrup plus some powdered sugar, and you have yourself a gorgeous glaze. After I finished these off, I decided that my next dozen will include a splash of good ol' Bourbon. Why not blend my old Kentucky home along with them, ya know?
— Cheers, y'all. Donut waste any more time. Go make and enjoy these!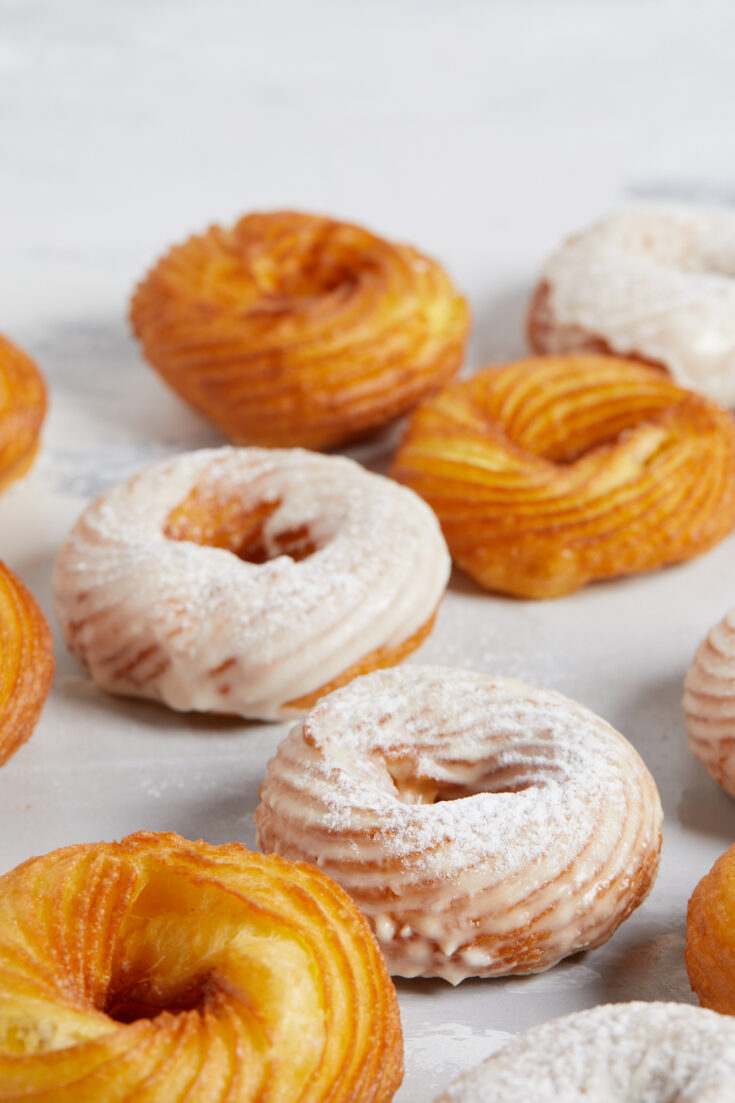 Yield:

16
Maple Glazed Cruller Donuts
Crispy, light, puffy French cruller donuts with a maple syrup rich icing glaze. Recipe from SouthernFatty.com.
Ingredients
1/2 cup (120 g) milk (preferably whole)
1/2 cup (120 g) water
1/2 cup (115 g) butter, unsalted
2 tablespoons(25 g) granulated sugar
1 teaspoon salt
1 cup (140 g) flour, all-purpose
4 large (200 g) eggs
1 cup (130 g) powdered sugar
3 tablespoons maple syrup
Instructions
In a medium saucepan, combine the milk, water, butter, sugar and salt.
Bring to rolling boil over medium-high heat.
Remove pan from heat and dump all flour into the boiled mixture at once.
With a heavy wooden spoon, stir vigorously until mixed.
Retuurn to heat at medium.
Continue to stir vigorously for 2 minutes. A film will form on the bottom of the pan. Stir with wooden spoon but try to not scrape this film off when doing so. Beat the dough as you stir.
Remove from heat and transfer to a mixing bowl with paddle attachment.
Stir the dough on lowest speed for 10 minutes. This will release some steam/moisture and cool.
When warm to touch but not hot, add one egg at a time, increasing speed to medium and allowing each egg to fully incorporate before adding the next.
Transfer bowl with dough to the fridge and let cool for 10-15 minutes.
Heat fryer with oil to 350 F. Use a thermometer for best results!
Transfer dough to a piping bag with a large star piping tip. See product suggestions below.
On parchment, pipe circles, overlapping slightly at the end of each to seal the circle.
Cut the parchment so that one dough ring is on each square.
Leaving dough on paper (it will be fine!), carefully transfer to oil. The paper will come away in seconds and can me removed with tongs.
Flip as needed, frying until golden, about 2-3 minutes per side.
Remove to rack to cool completely.
For glaze, wisk powdered sugar and maple syrup very well.
Glaze cooled donuts. Let set and enjoy.
Find more recipes on SouthernFatty.com.
Recommended Products
As an Amazon Associate and member of other affiliate programs, I earn from qualifying purchases.
Nutrition Information:
Yield:
16
Serving Size:
1
Amount Per Serving:
Calories:

204
Total Fat:

0g
Saturated Fat:

0g
Trans Fat:

0g
Unsaturated Fat:

0g
Cholesterol:

0mg
Carbohydrates:

30g
Fiber:

0g
Sugar:

49g
Protein:

0g