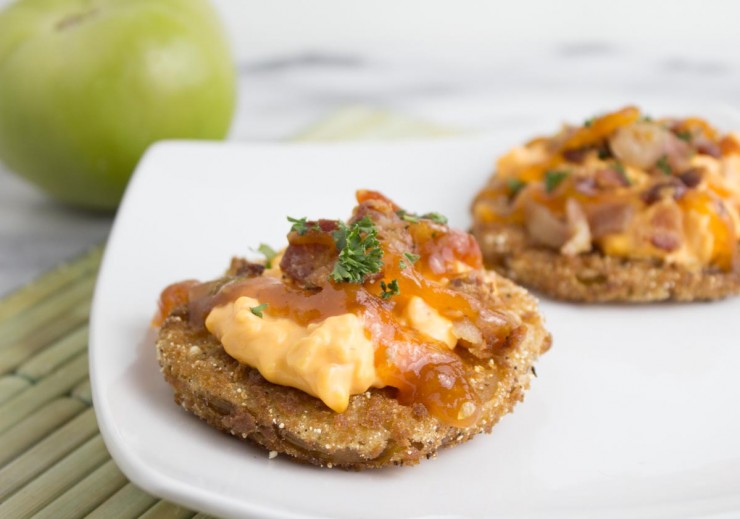 Continuing with our movie food theme, I decided to make one of my favorite side items– fried green tomatoes. Mashed potatoes, maybe a steak or BBQ chicken and crispy fried tomatoes. The perfect country meal! This time, I decided to make it the feature item instead of the lonely bench player that nobody ever notices. We will put this dish center-stage just like you would a potato. We are gonna load it up!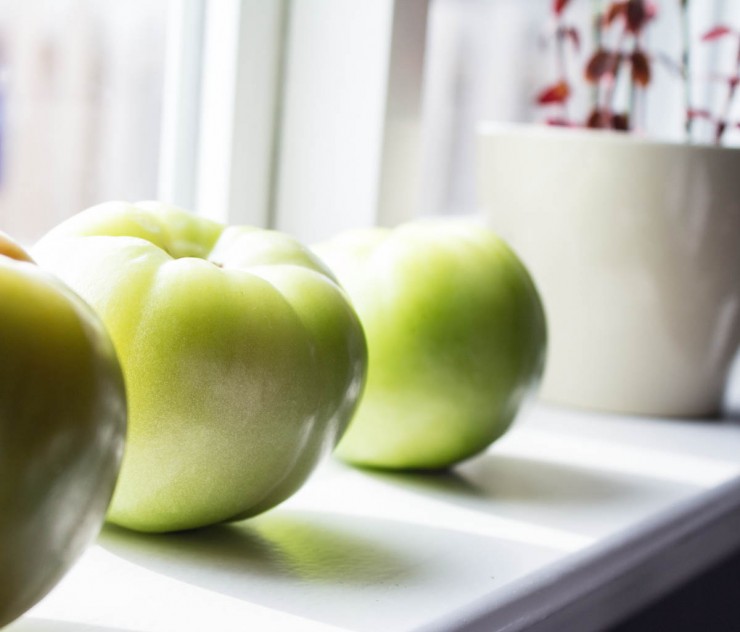 I've made fried green tomatoes with a spicy remoulade sauce before and they were excellent. I wanted something a bit more unique, though.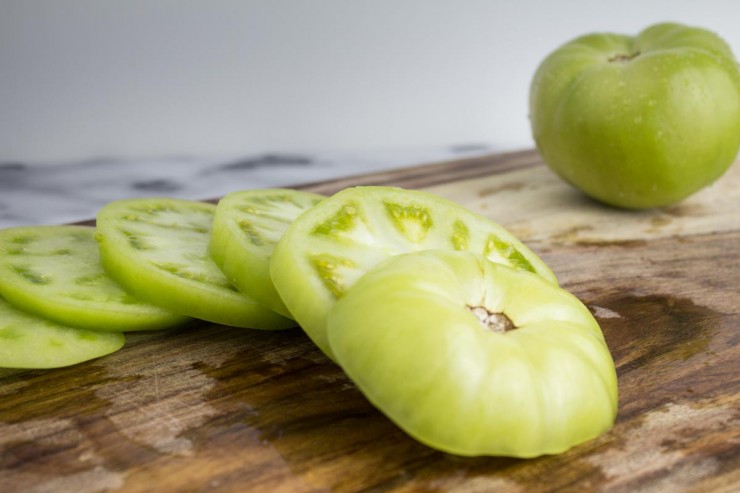 Having recently made a sweet and savory tomato jam, I knew it would be the perfect accent to finish these tomatoes off. Between the two I decided to put some pimento cheese and bacon. Because, well, it's bacon.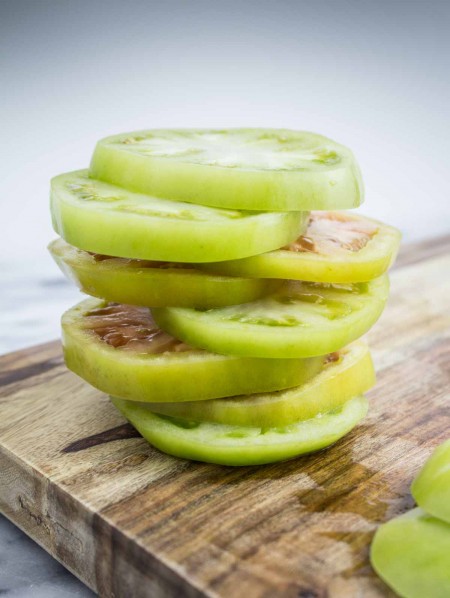 My mom used to make me eat pimento cheese sandwiches all. the. time. as a child. Now, I can't get enough of them. Maybe it's for the nostalgia… Probably just the cheese. Homemade would have been nice, but I went the easy route and just picked some up.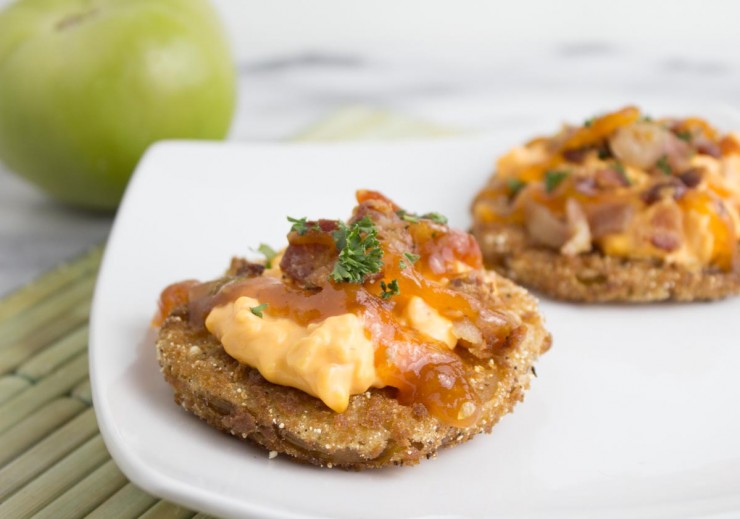 The crispy tomatoes with the creamy cheese and salty bacon go amazing well with the sweet tomato jam! After all, everyone knows that the secret's in the sauce, right? They really all balance each other out. I'll probably never make a plain old fried green tomato again.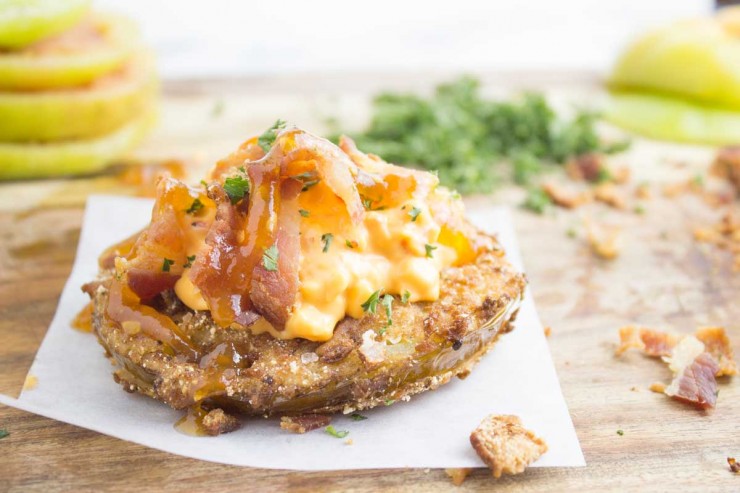 The only thing I would probably want to change for next time was the installation of a commercial fryer in my kitchen. I'll work on that.
Loaded Fried Green Tomatoes
Loaded Fried Green Tomatoes - Topped with pimento cheese, bacon and sweet tomato jam. From SouthernFATTY.com
Ingredients
3-4 green tomatoes, firm
1 cup flour
½ cup cornmeal
½ cup panko / bread crumbs
2 eggs
½ cup milk, (I prefer buttermilk)
1 tablespoon cajun seasoning (optional, but recommended)
1 & ½ teaspoons salt
½ teaspoon pepper
½ - 1 cup pimento cheese
4-5 slices bacon, crispy and crumbled
¼ cup sweet tomato jam (click for recipe!)
Instructions
Heat oil in large pan over medium heat.
Slice tomatoes into thick slices.
In one bowl, mix eggs and milk together.
In another bowl, place flour and cajun seasoning together.
In a third bowl, mix cornmeal, panko/bread crumbs, salt, pepper together.
Toss tomato slices in flour to thoroughly coat.
Using a fork, dip floured tomatoes into egg wash and then coat with the cornmeal mixture.
Pan fry until golden brown. Do not over-crowd pan, as that will lower the oil temperature and prevent crispy crusts on the tomatoes.
Place on paper towels to drain and cool slightly.
When cool enough to handle, top with pimento cheese, bacon and sweet tomato jam.
Serve warm.
Enjoy! Visit SouthernFATTY.com for more.
Notes
Recipe from SouthernFATTY.com - Sharing encouraged with proper linked credit.
What are your favorite country, home-cooked meal sides? Let us know below!