Loaded Fried Green Tomatoes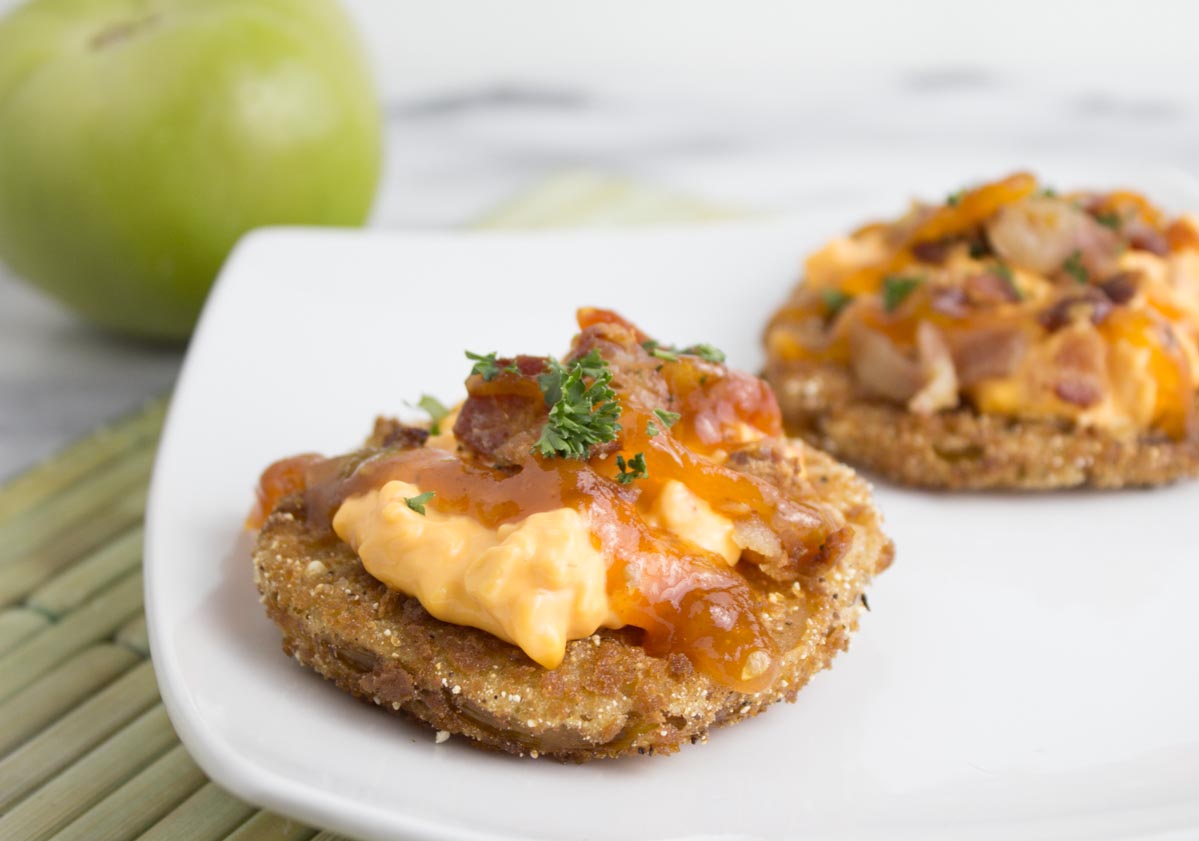 3-4 green tomatoes, firm
1 cup flour
½ cup cornmeal
½ cup panko / bread crumbs
2 eggs
½ cup milk, (I prefer buttermilk)
1 tablespoon cajun seasoning (optional, but recommended)
1 & ½ teaspoons salt
½ teaspoon pepper
½ - 1 cup pimento cheese
4-5 slices bacon, crispy and crumbled
¼ cup sweet tomato jam (click for recipe!)
Heat oil in large pan over medium heat.
Slice tomatoes into thick slices.
In one bowl, mix eggs and milk together.
In another bowl, place flour and cajun seasoning together.
In a third bowl, mix cornmeal, panko/bread crumbs, salt, pepper together.
Toss tomato slices in flour to thoroughly coat.
Using a fork, dip floured tomatoes into egg wash and then coat with the cornmeal mixture.
Pan fry until golden brown. Do not over-crowd pan, as that will lower the oil temperature and prevent crispy crusts on the tomatoes.
Place on paper towels to drain and cool slightly.
When cool enough to handle, top with pimento cheese, bacon and sweet tomato jam.
Serve warm.
Enjoy! Visit SouthernFATTY.com for more.
Recipe from SouthernFATTY.com - Sharing encouraged with proper linked credit.
Recipe by
Southern FATTY
at https://www.southernfatty.com/loaded-fried-green-tomatoes/