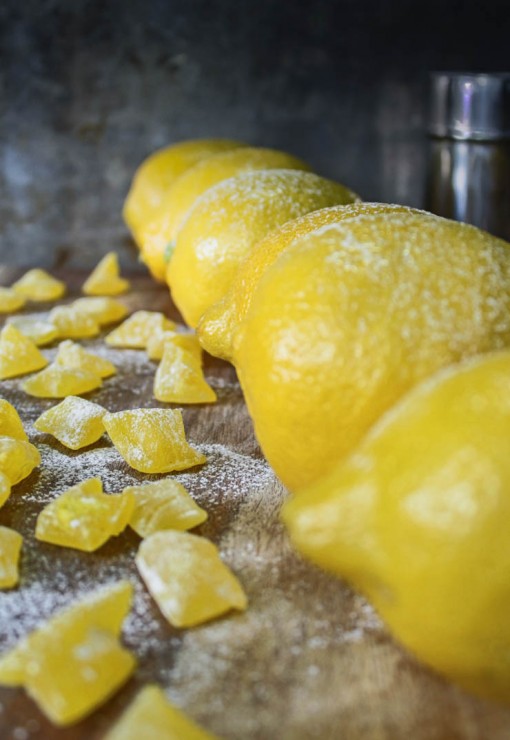 "They're a kind of Muggle sweet I'm rather fond of." – Albus Dumbledore.
When life gives you lemons (I'm talking to you, Yolanda)… you mix them with vodka, or make candy out of them!  For this post, we will focus on the candy. We'll save the drinks for another day, when some most of us have given up on our New Year's resolutions. I can remember eating so many lemon candies when I was younger that my tongue would start to burn. I would, of course, keep eating them anyway. I am a citrus fanatic. Generally when it is mixed with tons of sugar. That perfect mix of sweet and sour in candy… Yes!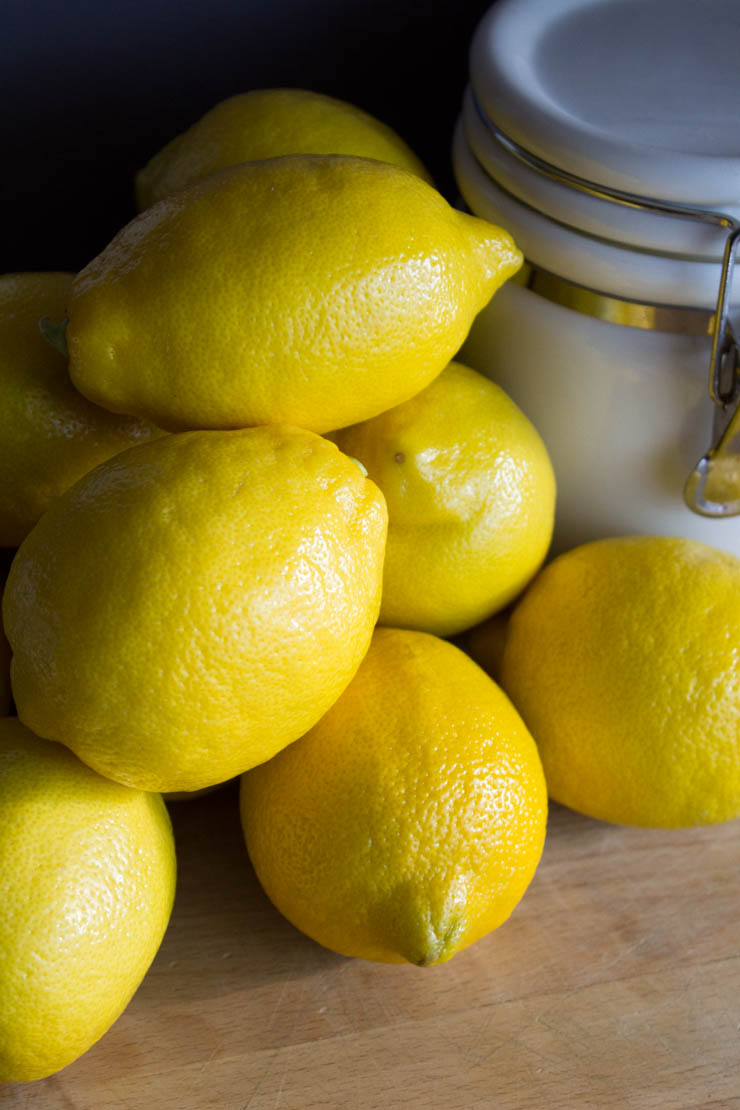 After you finish reading (and sharing!) this post, you will be able to sneak as many of these bad boys as you can fit into your (and your child's) pockets into the movies anytime you want!
There are a few well-known versions of lemon drop candies. Most famously the smooth on the outside, slightly-chewy on the inside version and the sugar-coated confection. I am partial to the more coarse, sugar-coated version.
Sugar work can be very rewarding. Some of the results that sugar artists create are exactly that– art. While I won't be creating a 6-ft tall sugar replica of the Nashville skyline anytime soon, I do enjoy the basics like this hard candy recipe.
While the words 'sugar work' may send sour chills down your spine with anxiety, but with the right tools and basic knowledge, it becomes simple science! [I'm allowed to say that, as a Scientist.] Making candy is all about cooking the sugar. As you cook the sugar longer, you reduce the amount of water in the solution. This results in a harder product. Those more experienced in candy-making than I am may tell you that they cook their sugar base to the desired phase (soft ball, hard ball, soft crack, hard crack, etc.) by testing a drop in water to see what phase results. I am more comfortable with a good ol' $10 bulb kitchen candy thermometer like my momma always used. I don't even go digital with this. Old-school all the way. Never fails!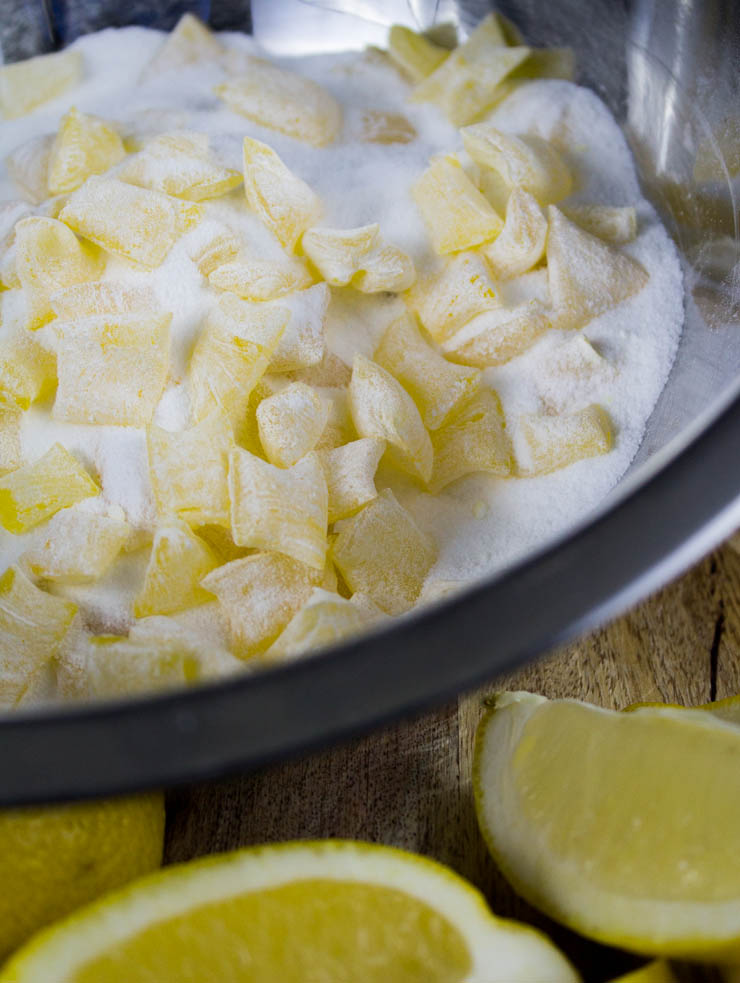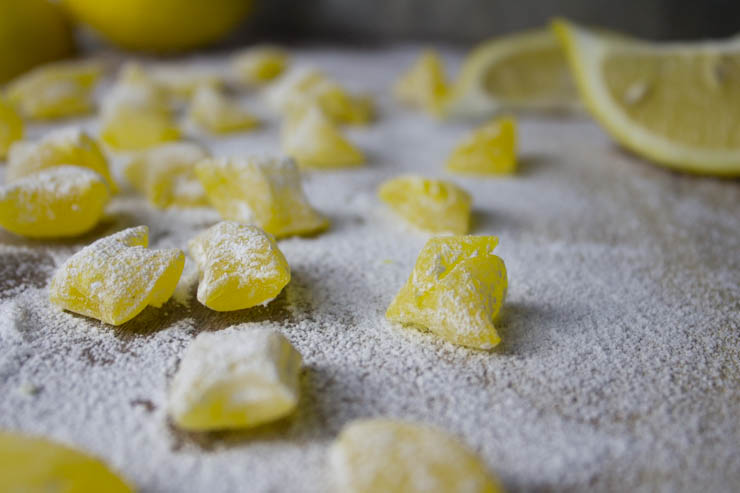 Once you have your stations ready (because I know you are preparing properly, right?), start cooking your sugar, water and cream of tartar. Let's pause for a minute and discuss why we are including something that sounds like a condensed soup in our candy-making blend. When you melt granulated sugar, it will cool into a mixture of crystals, making your candy gritty and terrible. Cream of tartar, or potassium bitartrate, acts as a catalyst in the re-organization of the sugar crystals. Ta-da! Smooth sugar. <Michael Jackson dance in kitchen>
Once you have your sugar at hard crack phase (300 F), you will immediately remove it from the heat and pour it on the marble/silicone mat/oiled parchment lined baking sheet to work in the lemon essence, citric acid and coloring. Citric acid can be found in the canning area of most major grocers, as it is commonly used as a preservative. If your sugar is brown, you've gone too far with the temperature. You are in caramel land and there is no turning back. Do not pass go. You must start over. Use a buttered/oiled spatula to work in these ingredients. The candy will cool quickly. When cool enough to handle, you will mold the sugar into a rope of sugary amazingness. Using oiled kitchen shears, cut the rope into pieces into a pan of sugar. I have found that super-fine granulated sugar is my favorite coating. Super-fine sugar is available commercially, but I just throw some granulated sugar into my food processor and make my own. Powdered sugar also works great if you want a more smooth exterior.
Sift away the excess sugar and let the candies cool completely. That's it! Make a couple batches and give some to a friend. They'll love you forever.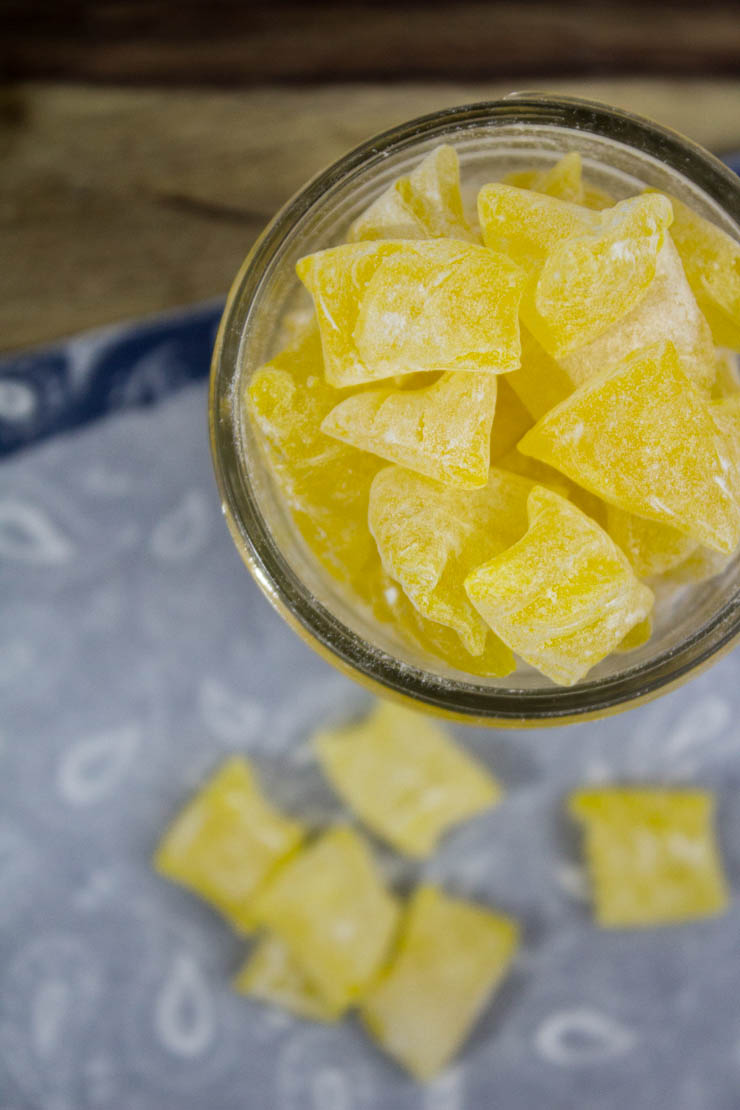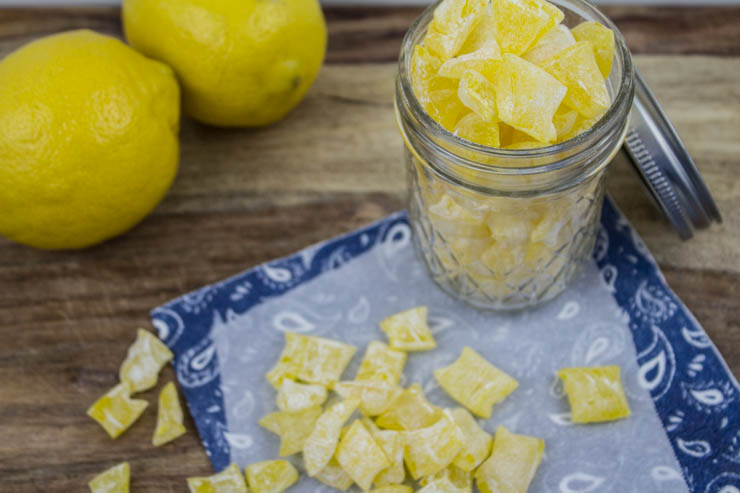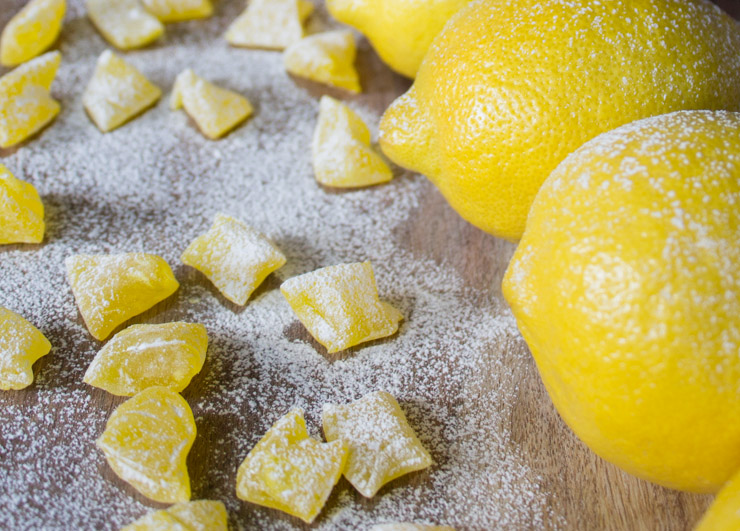 Lemon Drop Candies
Lemon Drop Candy Recipe from SouthernFATTY.com
Ingredients
1 cup sugar, granulated
½ cup water
½ teaspoon cream of tartar
½ teaspoon lemon extract
2 teaspoons citric acid
yellow gel food coloring
super-fine (granulated sugar in food processor), powdered or granulated sugar, to coat
Instructions
Prepare work stations-- sauce-pan, silicone mat/marble/oiled parchment paper on sheet pan, oiled/buttered kitchen shears, oiled/buttered spatula, pan of coating sugar. Have ingredients all measured and ready to incorporate before starting. Sugar isn't very forgiving!
Heat sugar, water and cream of tartar (prevents crystallization) in stainless steel or copper saucepan over medium/medium-high heat.
Heat to exactly 300 deg F, using a candy thermometer to verify temperature.
At 300, immediately remove pan from heat and pour to silicone mat or marble surface.
Mix in lemon extract, citric acid and a small amount of gel coloring. Incorporate with oiled spatula.
When cool enough to handle (this will happen quickly), form into rope.
Using oiled kitchen shears, cut rope into individual pieces. Let fall into pan of coating sugar. This prevents the pieces from sticking to each other.
Sift excess sugar and allow candy to cool completely. It will harden after some time.
Come back to SouthernFATTY.com and let us know how it went!
Notes
SouthernFATTY.com | Lemon Drop Candies
What sweet candy favorites do you have from growing up? Leave a comment below or Tweet and let us know!