Fall is in the air with these classic golden puff pastry, Honeycrisp apples make for the perfect apple pie filling in these flaky pastries.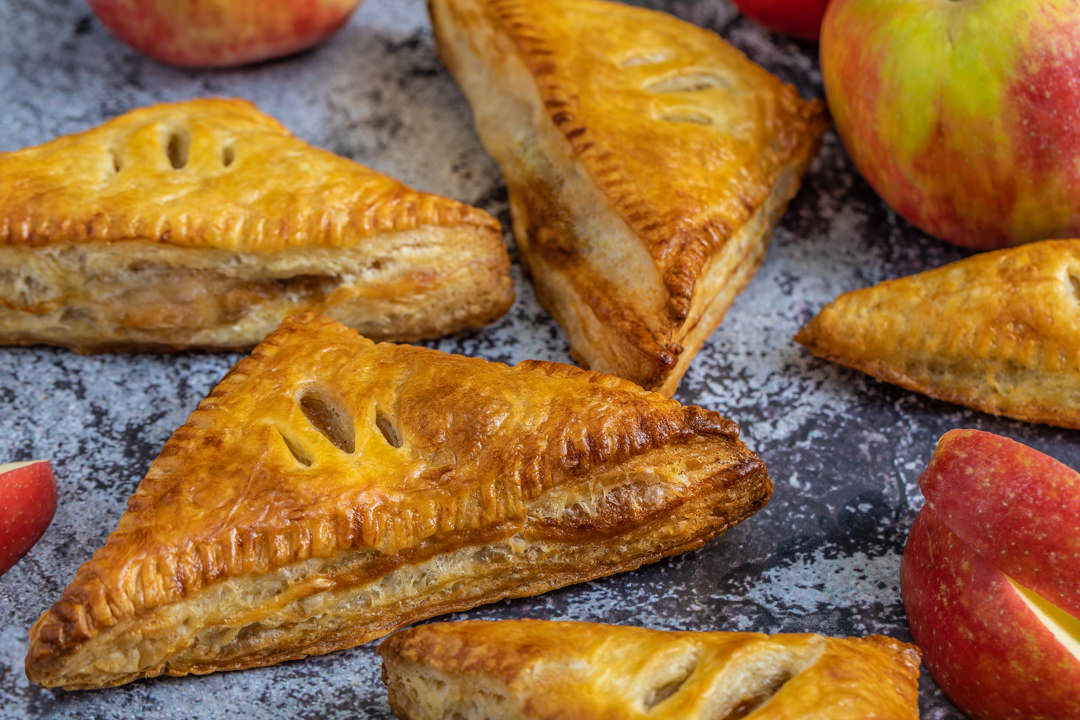 Few items invoke as much nostalgia as an apple does during early autumn. It's when I know that we are heading into my favorite of seasons; the classic combination of in-season apples from Kroger, cinnamon, nutmeg layered with buttery pastry is my ah-ha moment when everything just seems to fall perfectly into place. — I'll be sharing several apple forward recipes this season, but felt like I should start with a solid classic to celebrate the start — classic apple turnovers.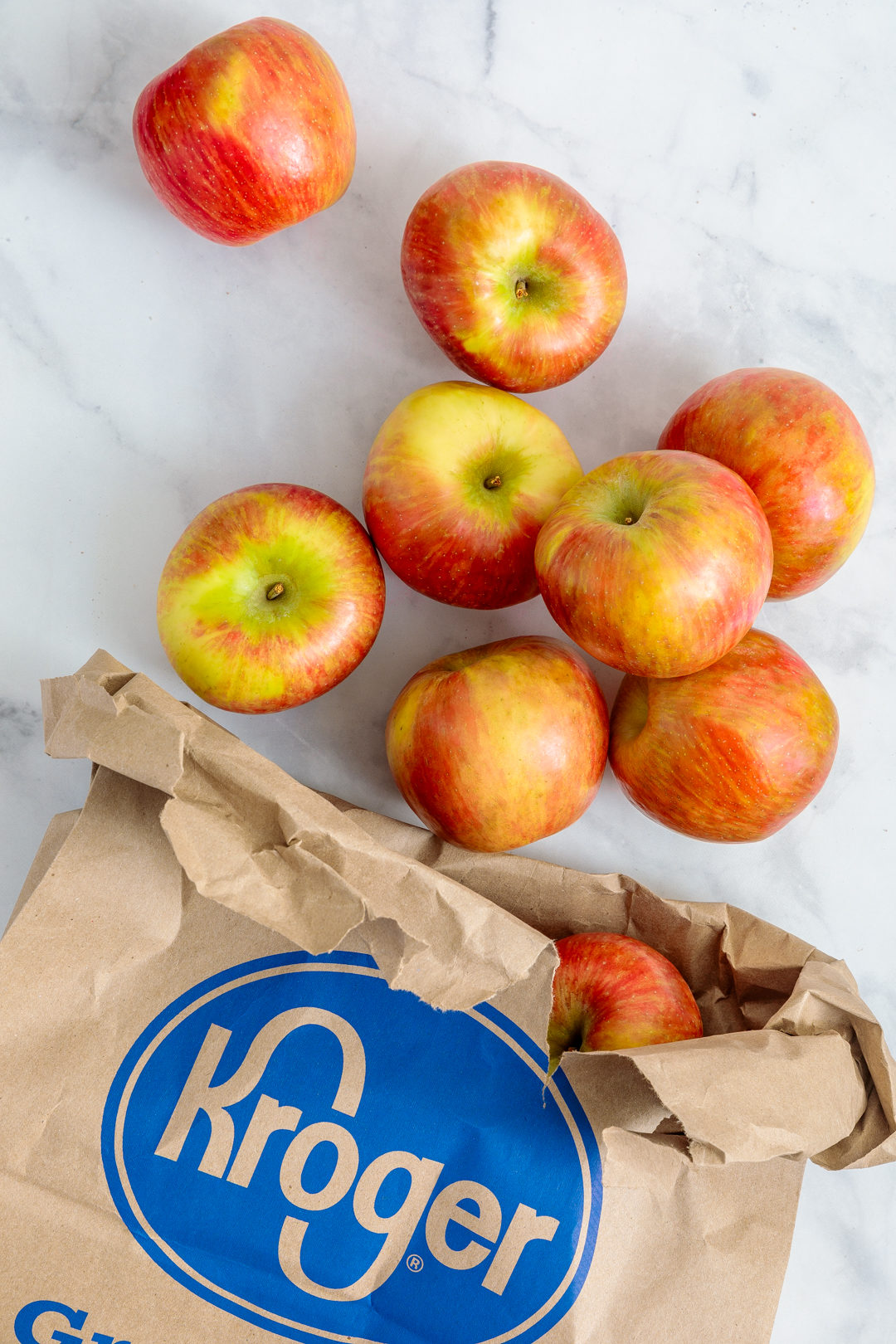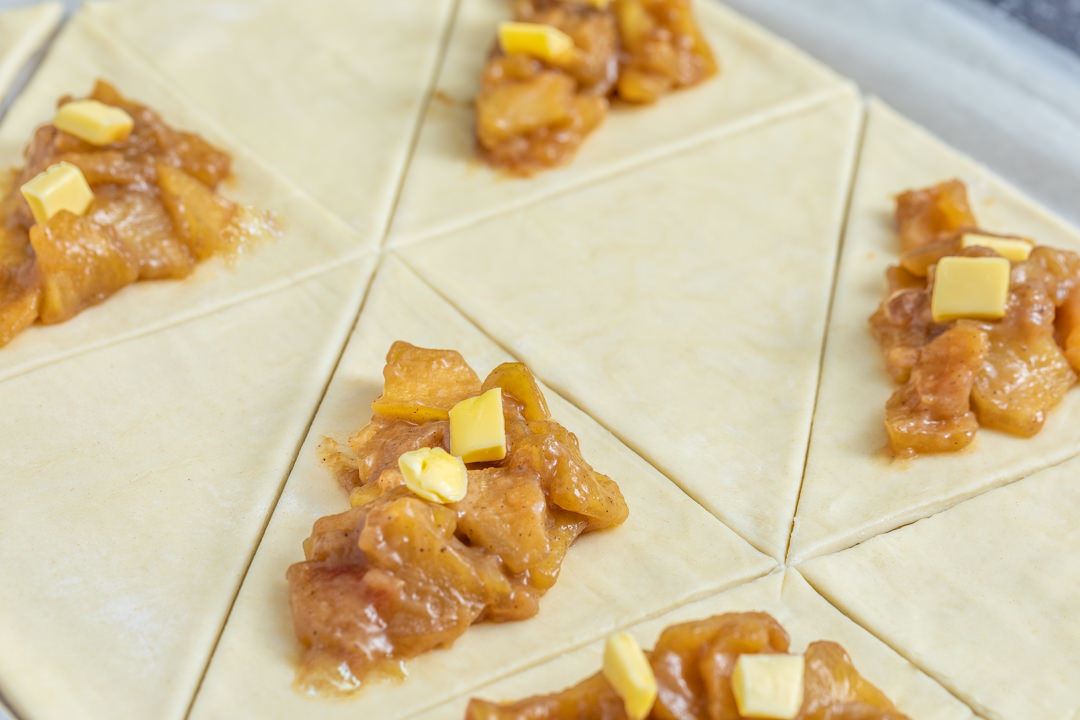 Plenty of in-season apples are widely available right now, including Honeycrisp, Gala, Sweetango… all of the apple options for both sweet and savory seasonal baking.
Honeycrisp (find them all in the fresh produce section of Kroger), one of my absolute favorites to bake with, keep the a perfect texture and bite without losing a single drop of flavor over the heat.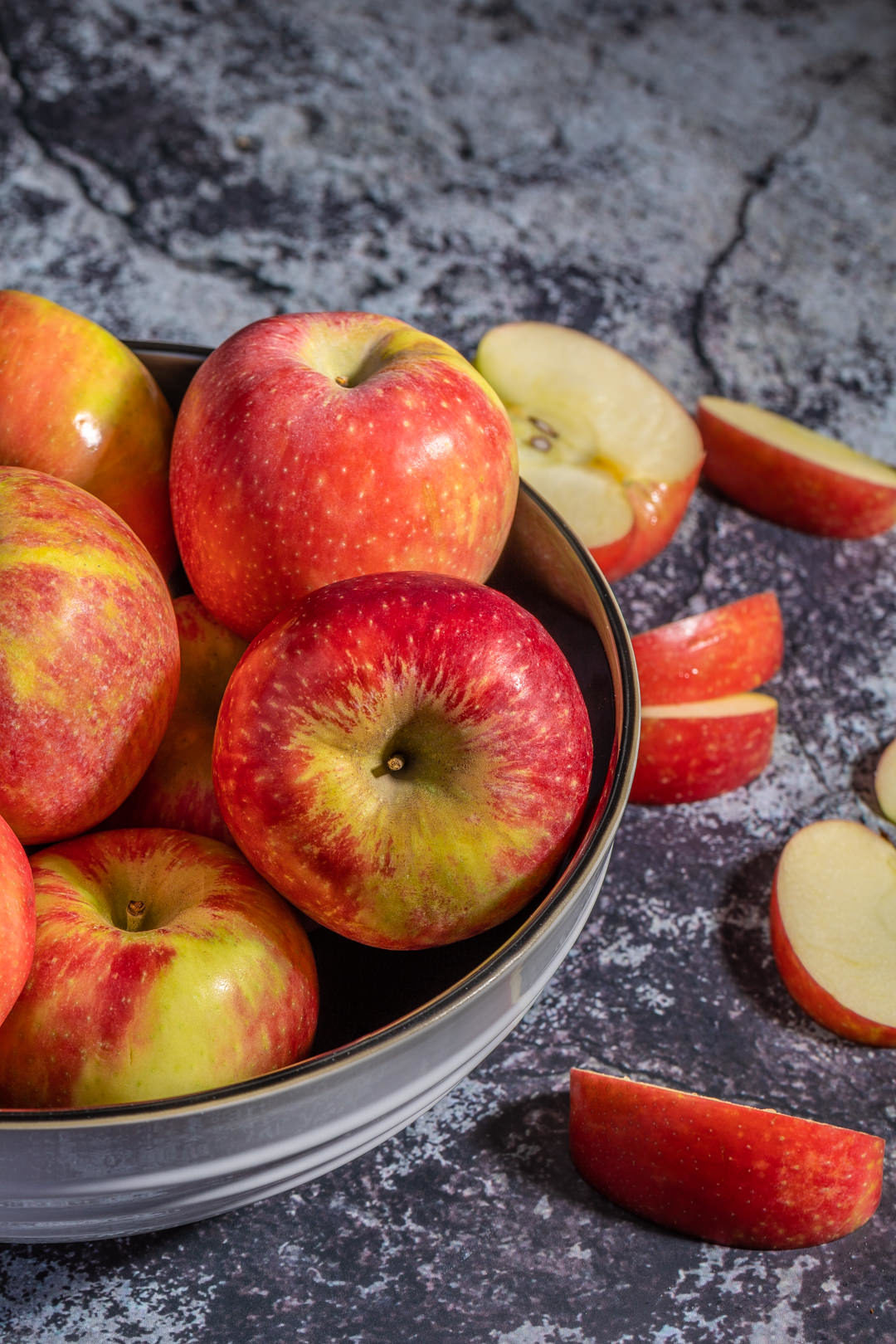 Using the best quality and most appropriate variant of apple is critically important to a successful fall bake. Honeycrisp apples are sweet, perfectly crisp, and couldn't be any better to wrap in pastry for these turnovers.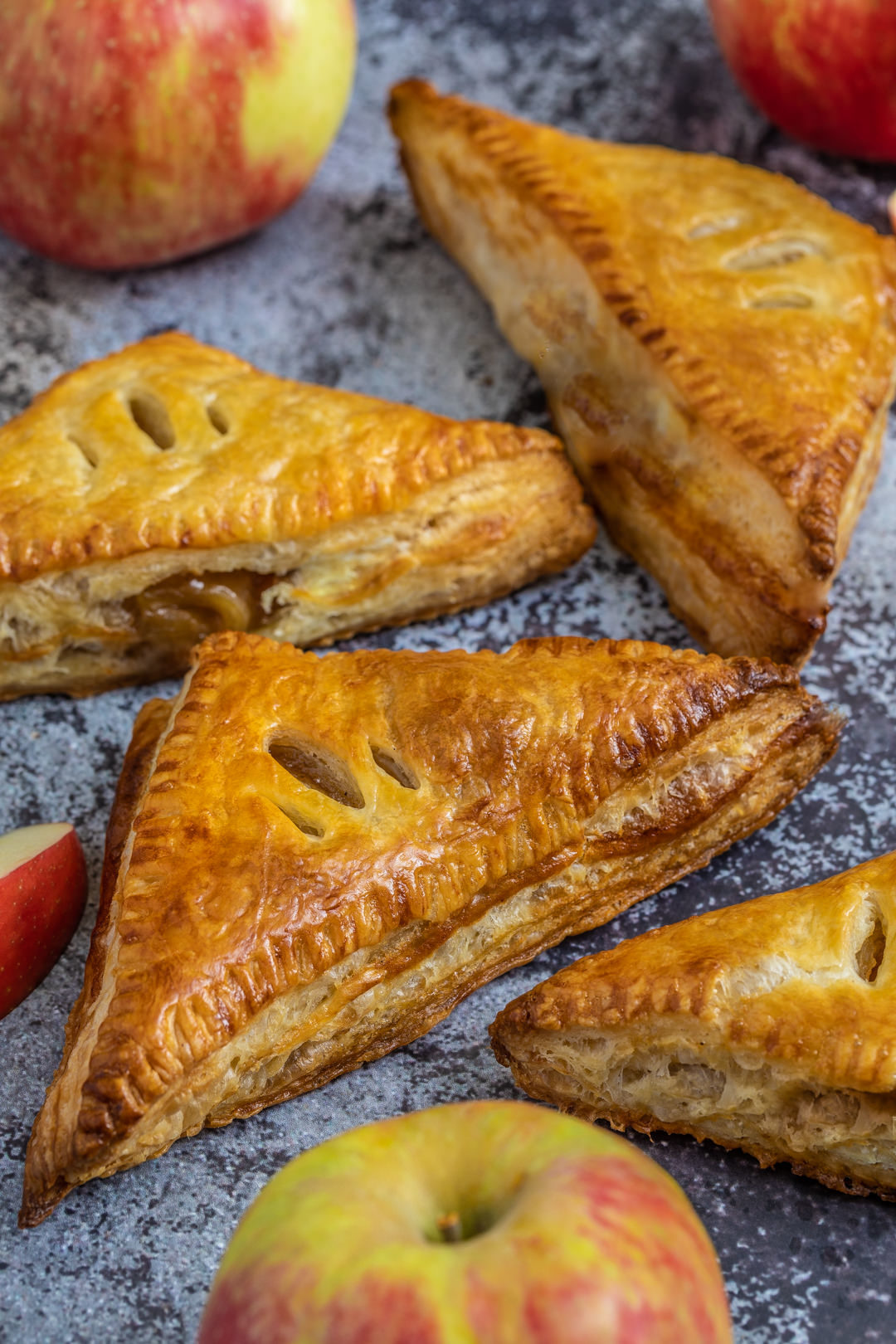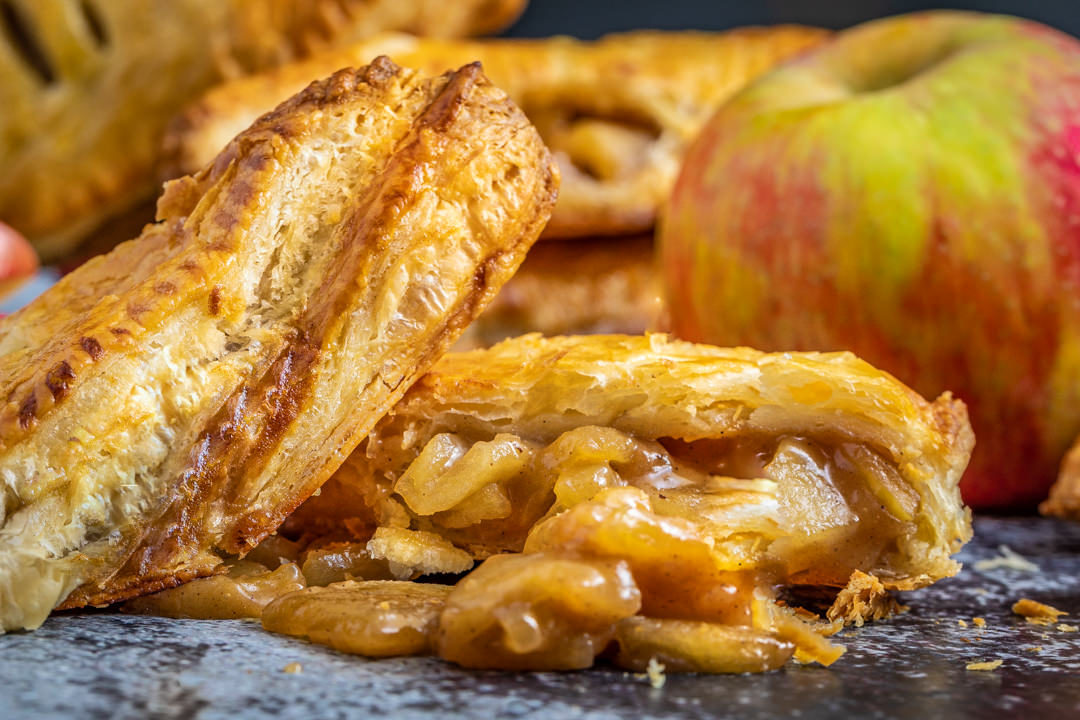 With some chopped apples, cinnamon, butter, and sugar, I'm pretty sure you couldn't possibly go wrong. I grabbed puff pastry (look for real butter in the ingredients) from the freezer (or make your own if you're feeling frisky), cut it into triangles, stuffed it with the apple pie filling and baked them until my entire home smelled like leaves falling, s'mores, and every other fall favorite.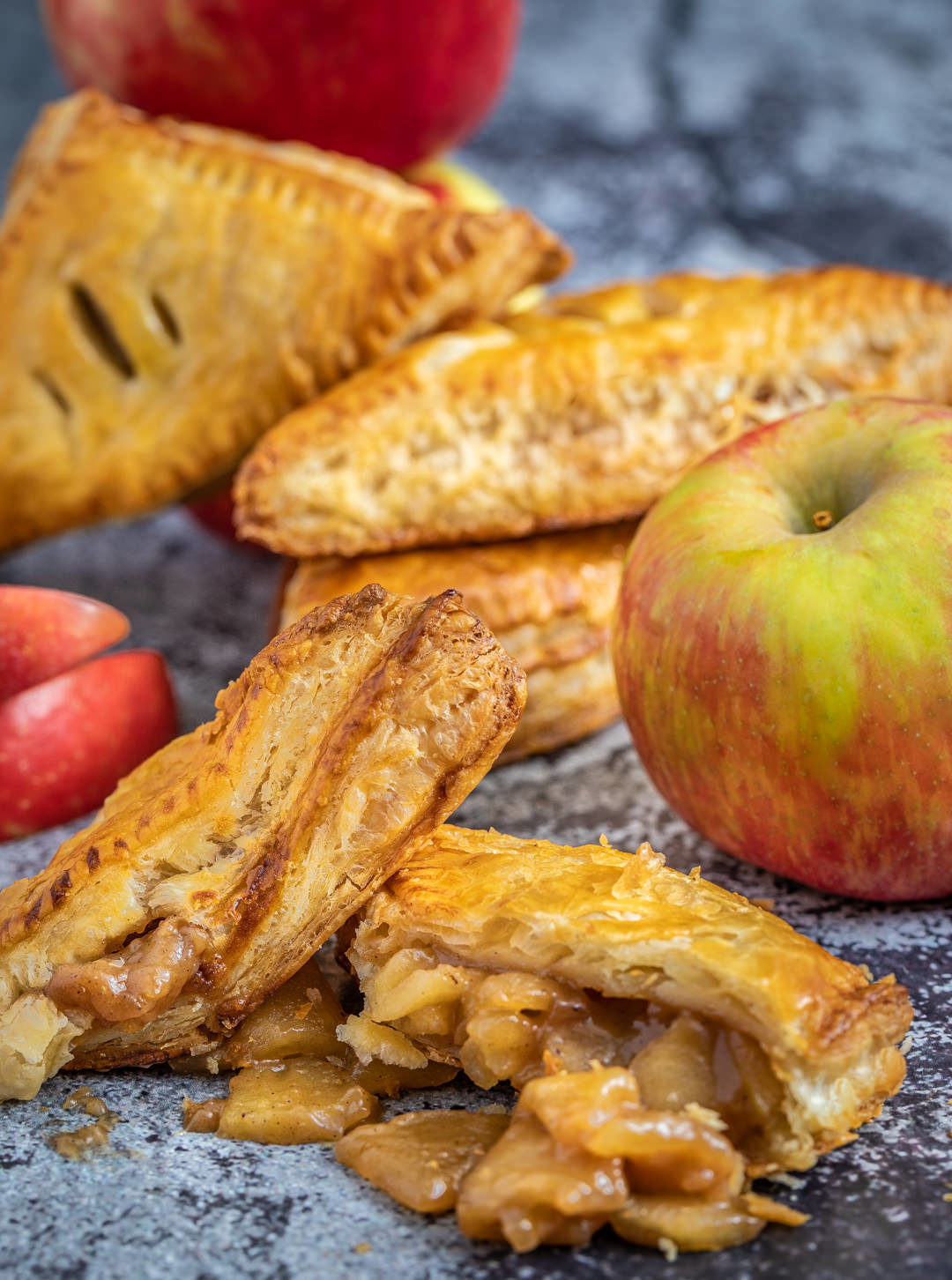 Golden and shiny, these flaky favs will celebrate the season with a sweet slam dunk.
Find Honeycrisp Apples at your local Kroger here.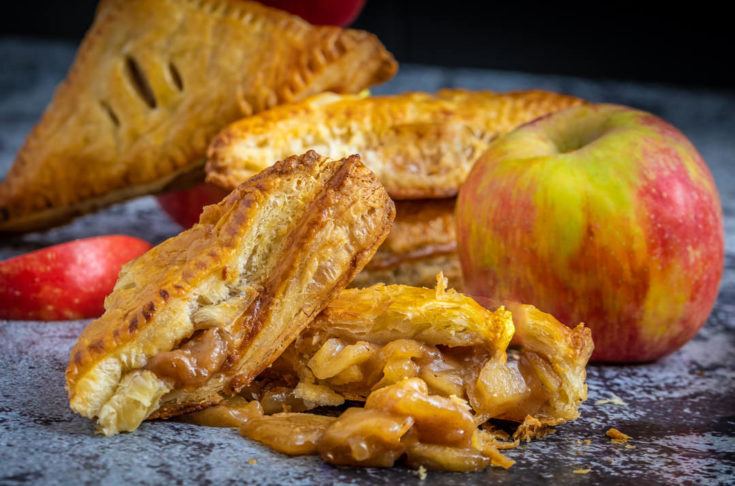 Yield:

8
Classic Apple Turnovers
Fall is in the air with these classic golden puff pastry, Honeycrisp apples make for the perfect apple pie filling in these flaky pastries. From SouthernFatty.com.
Ingredients
3 Honeycrisp apples (find them at Kroger)
3 tablespoons butter, unsalted
1/4 cup brown sugar
1/4 cup white sugar
1/2 teaspoon salt
2 teaspoons cinnamon, ground
1/2 teaspoon vanilla extract
1/4 teaspoon nutmeg, ground
2 teaspoons cornstarch
1 tablespoon water
8 ounces puff pastry (1/2 commercial frozen package or 1 sheet)
1 tablespoon milk
1 egg
Instructions
Peel and chop apples in bite-sized pieces. Keep all pieces equal in size for even cooking.
In a medium saucepan, heat butter over medium heat until lightly browned, about 1-2 minutes.
Add chopped apples to butter and cook for a minute.
Add sugars and salt. Cook for 5-10 minutes until apples are softened but still have some texture.
Add cinnamon, nutmeg, vanilla. Cook for an additional minute.
In a small bowl, combine water and cornstarch, mixing well. Add to hot apples.
The sauce will thicken.
Remove from heat after cooking for another 1-2 minutes.
Allow to cool completely. This can be prepared ahead of time, if desired.
When ready to bake, preheat oven to 415 F (400 F convection).
Roll out one sheet of puff pastry into a 20" x 10" rectangle.
Cut into 8, 5-inch squares.
Cut each square diagonally, leaviing you with 16 triangles.
Carefully spoon 2 tablespoons of cooled apple filling iinto the center of 8 triangles. Leave a decent border to seal.
Whisk the egg and milk together. Brush borders of all triangles.
Place an unfilled triangle on the filled triangle, leaving you with 8 pastries.
Use a fork to press sides and seal.
Brush tops of pasries with egg wash.
Cut a few slits in the top to allow steam to escape.
Bake until golden, about 20-25 minutes.
Recommended Products
As an Amazon Associate and member of other affiliate programs, I earn from qualifying purchases.
Nutrition Information:
Yield:
8
Serving Size:
1
Amount Per Serving:
Calories:

293
Total Fat:

16g
Saturated Fat:

5g
Trans Fat:

0g
Unsaturated Fat:

11g
Cholesterol:

35mg
Sodium:

217mg
Carbohydrates:

36g
Fiber:

2g
Sugar:

19g
Protein:

3g