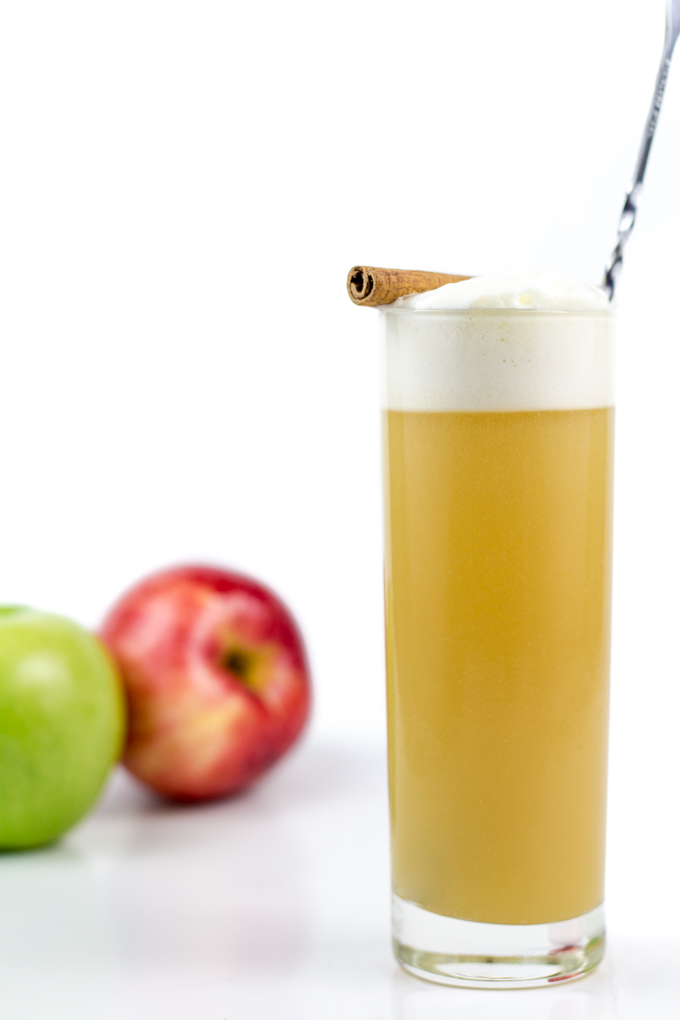 With the leaves changing, apples falling, and (as it should be) the bourbon flowing, this silky smooth Cider Bourbon Fizz is going to become your new best friend. Your newest bestestest boozy friend, that is.
You can't really think about fall without thinking of spiced cider. The cinnamon, clove, and touch of orange. It's all just made to be mixed with a splash of Kentucky gold.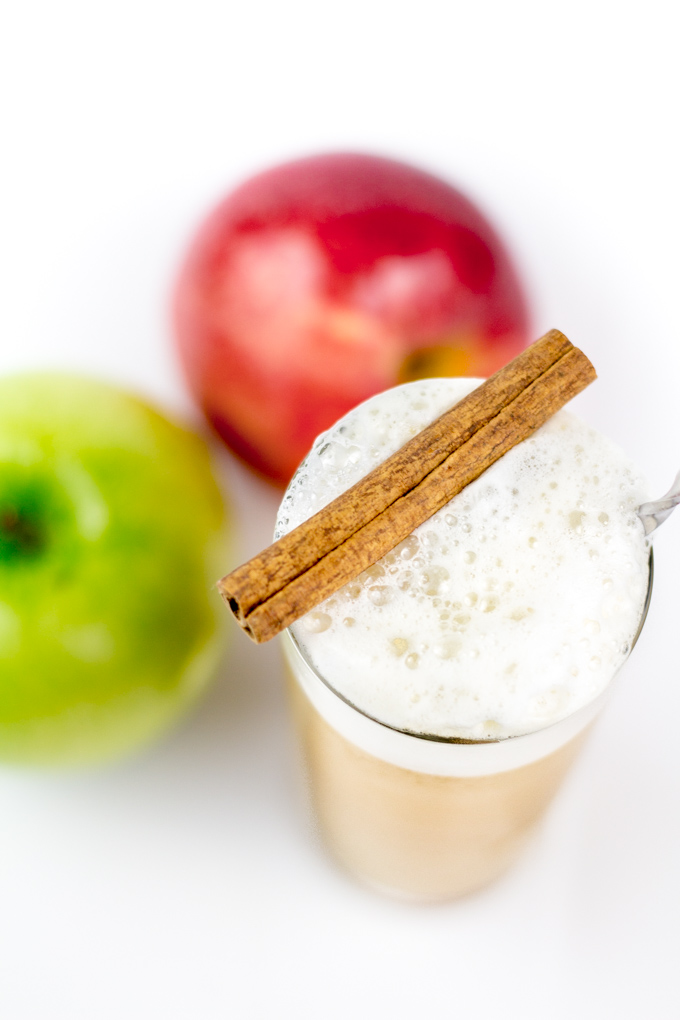 Everyone loves a fizz, with the most recognizable being the gin fizz, but there are several variations that I have found to be even better than the traditional. A silver fizz holds the addition of egg white, a bar trick for the smoothest cocktail you'll ever have. I used this same base for our most popular post of the entire 2014 year, Amaretto Southern.
To successfully fluff an egg white into your cocktail, a dry shake is the absolute best way to start. You simply toss all of the ingredients, whites included, into the shaker and give it hell. The more that you can toss it around, the better.
Once you have everything in a tizzy, you add the ice and give it hell onnnnnne more time. I promise, these arm exercises can be a total replacement for any considerations of time in the gym. Your shaking it up will be worth it's effort.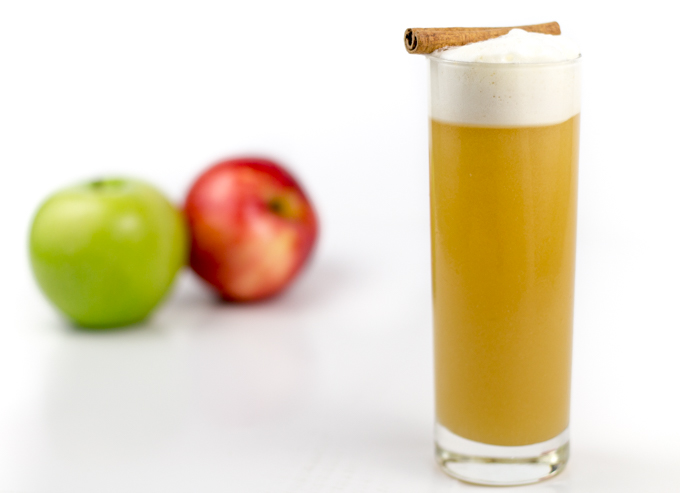 Lift your newly formed muscles for a cheers to fall and everything delicious that it brings. Pop in Hocus Pocus and start carving those punk ins, pumpkin. It's only the best time of the year.
Enjoy, y'all!
Cider Bourbon Fizz
Smooth, spiced apple cider cocktail topped with a bourbon silky foam. Cider Bourbon Fizz by SouthernFATTY.com.
Ingredients
2 ounces bourbon
1 egg white, (room temperature)
1 ounce simple syrup
½ ounce lemon juice
¼ teaspoon vanilla extract
1 ounce club soda
mulled or spiced cider, to finish
cinnamon, ground, to top
Instructions
Combine bourbon, egg white, simple syrup and lemon juice in cocktail shaker. Seal tightly.
Shake vigorously for a full minute. Over the shoulder! Make it count.
Open shaker and add halfway full of ice.
Shake vigorously again, for about 30 seconds this time.
Pour club soda into glass. Top with the frothed bourbon-white mix.
Place an overturned bar spoon over the foam and carefully add cider to add below foam without disturbing.
Enjoy!
--Find more on SouthernFATTY.com--
Notes
2015 - SouthernFATTY.com