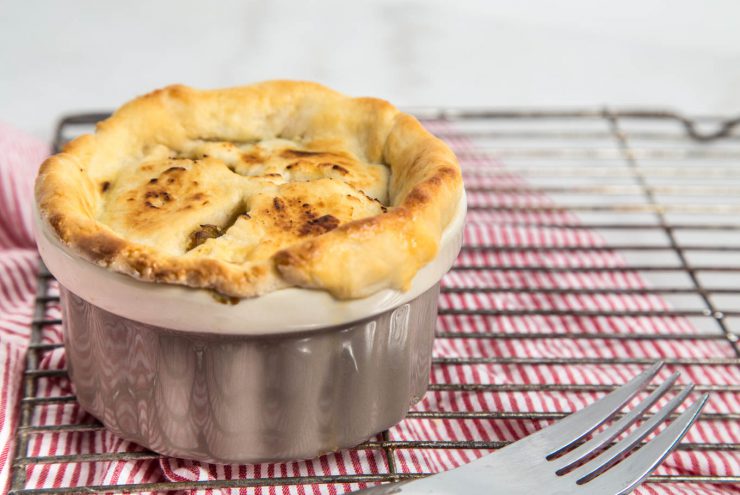 Do y'all ever have those moments when you have to make dinner, but can't don't want to get up from binge watching Chopped/Grey's Anatomy/Top Chef/House of Cards/OITNB? Story. of. my. life. I've got y'all covered on this one. I'm sharing my favorite dinner-for-one recipe– Chicken Pot Pie for One.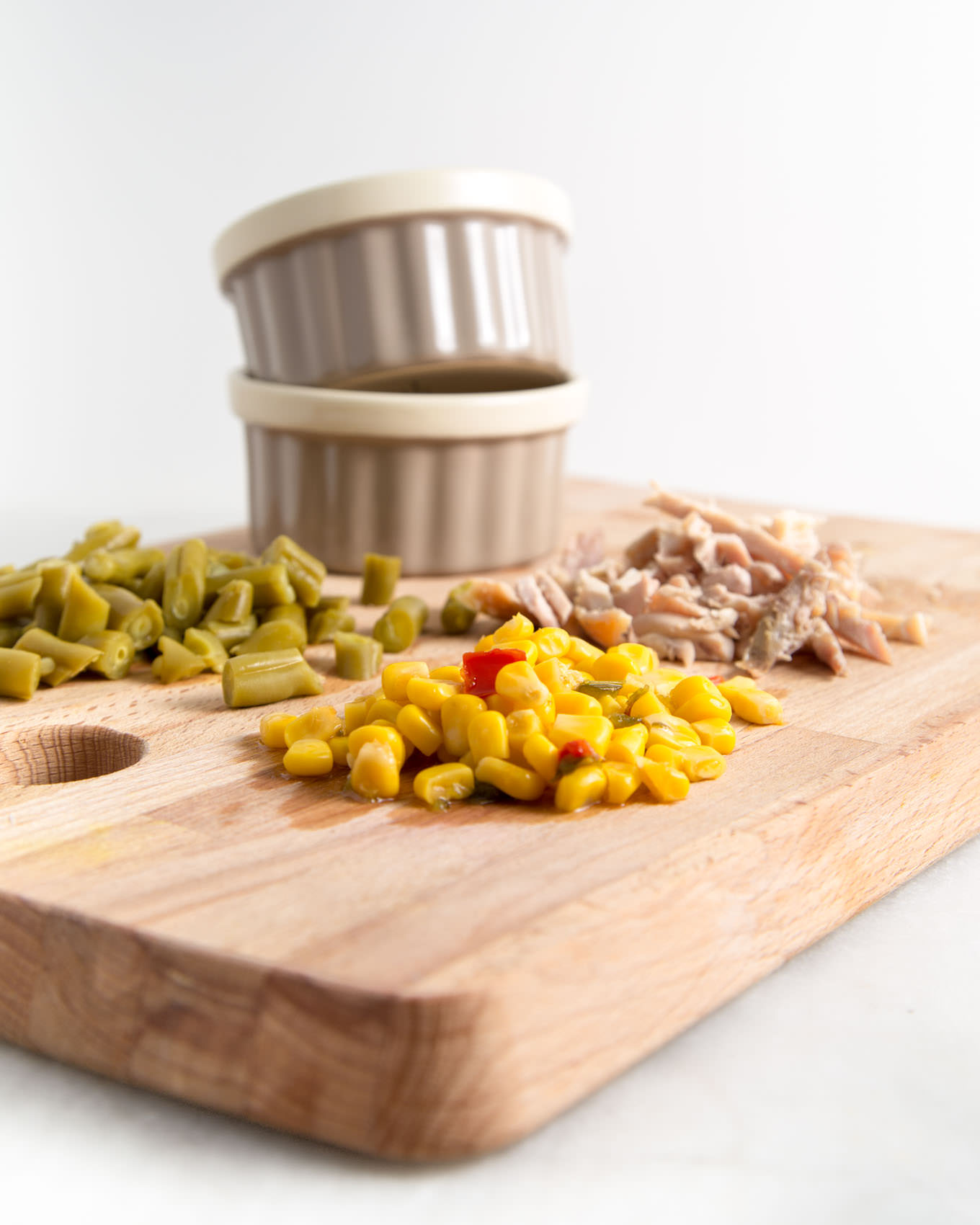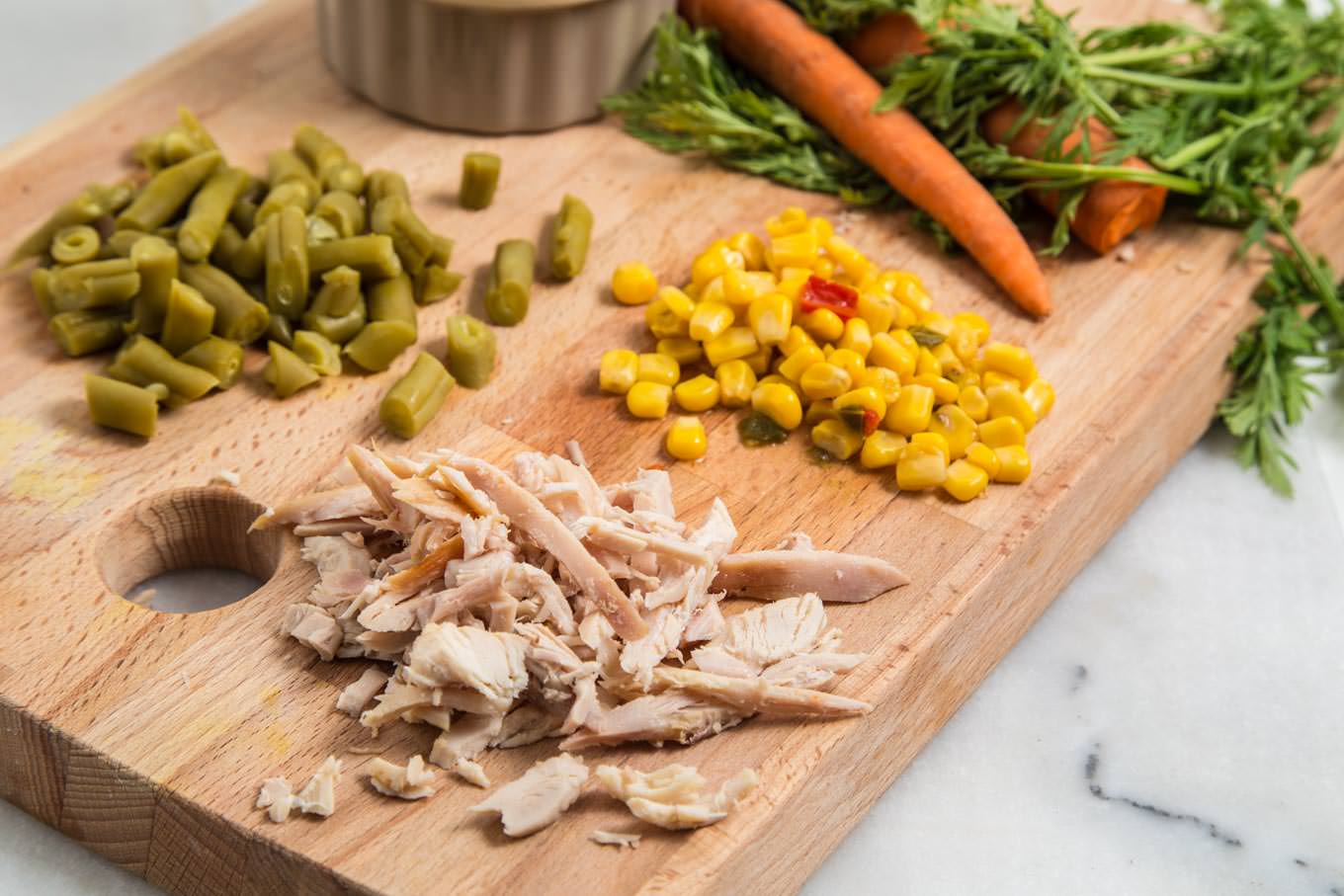 I'm sure none of you know what I'm talking about when I say that sometimes making an involved dinner is…well… just too much. You could go out and grab food. But, that means you'll have to fix your hair/find a hat, cool down the car so you don't melt, potentially find something other than the sweats that are the most comfortable fit ever. It's just all too much sometimes. Quick, simple dinners for one are my new favorite thing. It's sorta like that single-serving dessert craze, but for actual dinner. Win, win!
Now… I'm not going to tell you that I went and made a single serving salad. When I'm immersed in a Food Network marathon (thats basically considered job research, I think), I want some good ol' Southern comfort food. The kind of meal I would normally prepare for a large group of people can now be made to fit in your hand… WHILE you keep watching your show.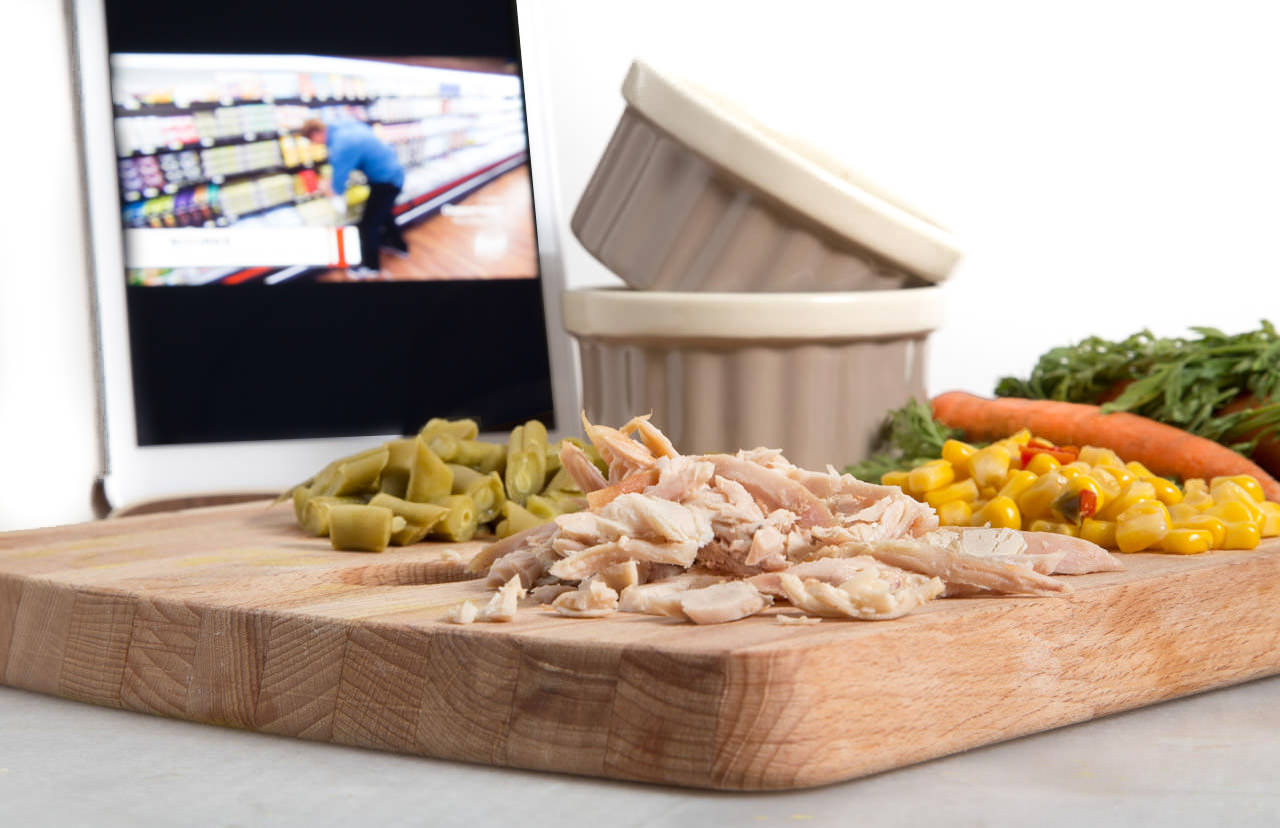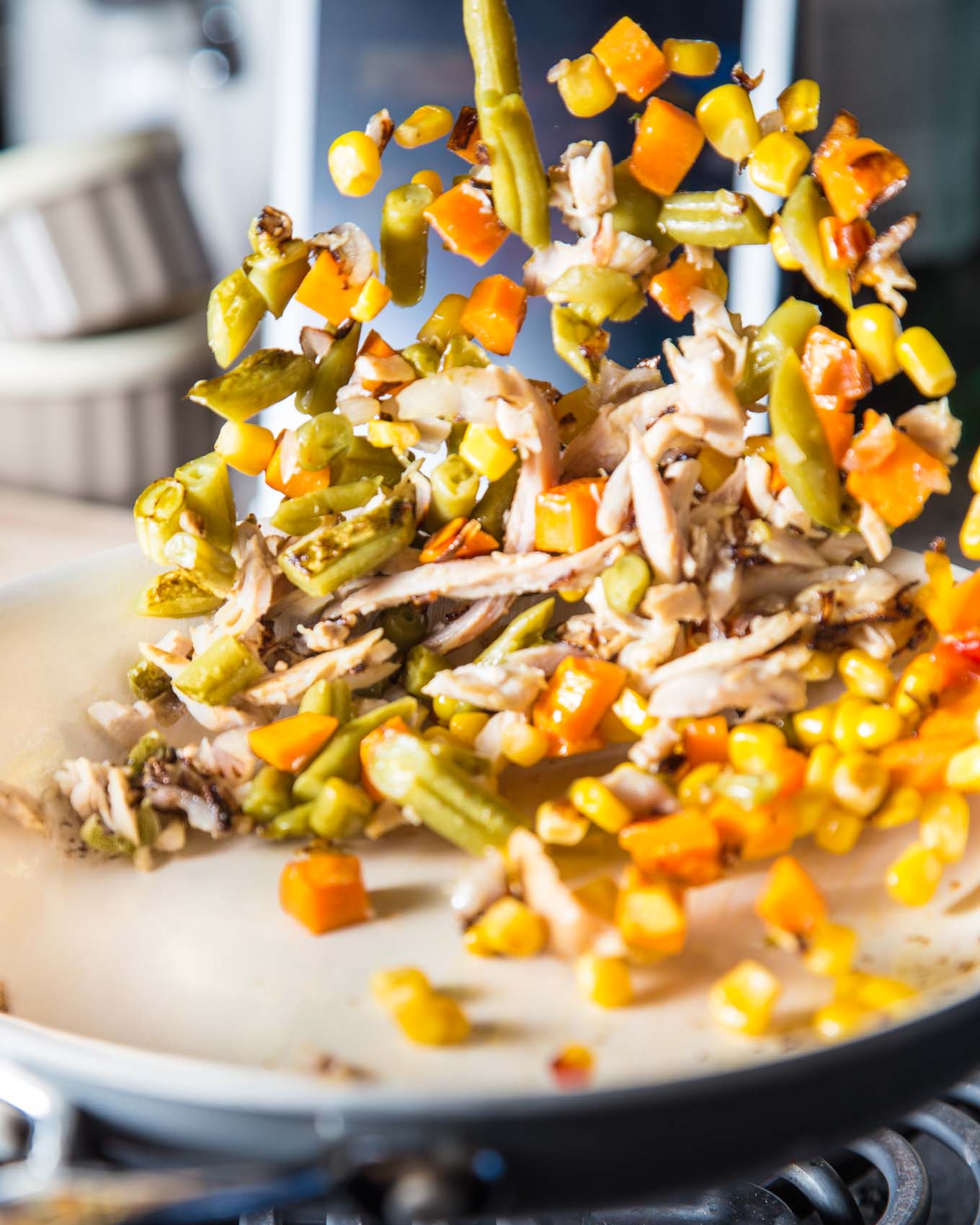 To add to the amazingness that is this single serve comfort dinner, I was able to cut a few steps out by using some smart ingredients. Y'all know much much I love a good rotisserie chicken, right? (I posted a great recipe for Rotisserie Chicken BBQ Flatbread not too long ago.) Turns out, it's the best for pot pies. What's not to love? You don't have to cook it. You can make a ton of things with one chicken. I know nobody has time to spin a bird on a metal pole and make one themselves. Like… it's basically the best $5 you could spend at the grocery. Put down those snack cakes and grab a chicken. Kidding. Keep them both. Some shredded up chicken, leftover veggies, a super-simple, thick pastry crust (the best part, tbh), and you are golden.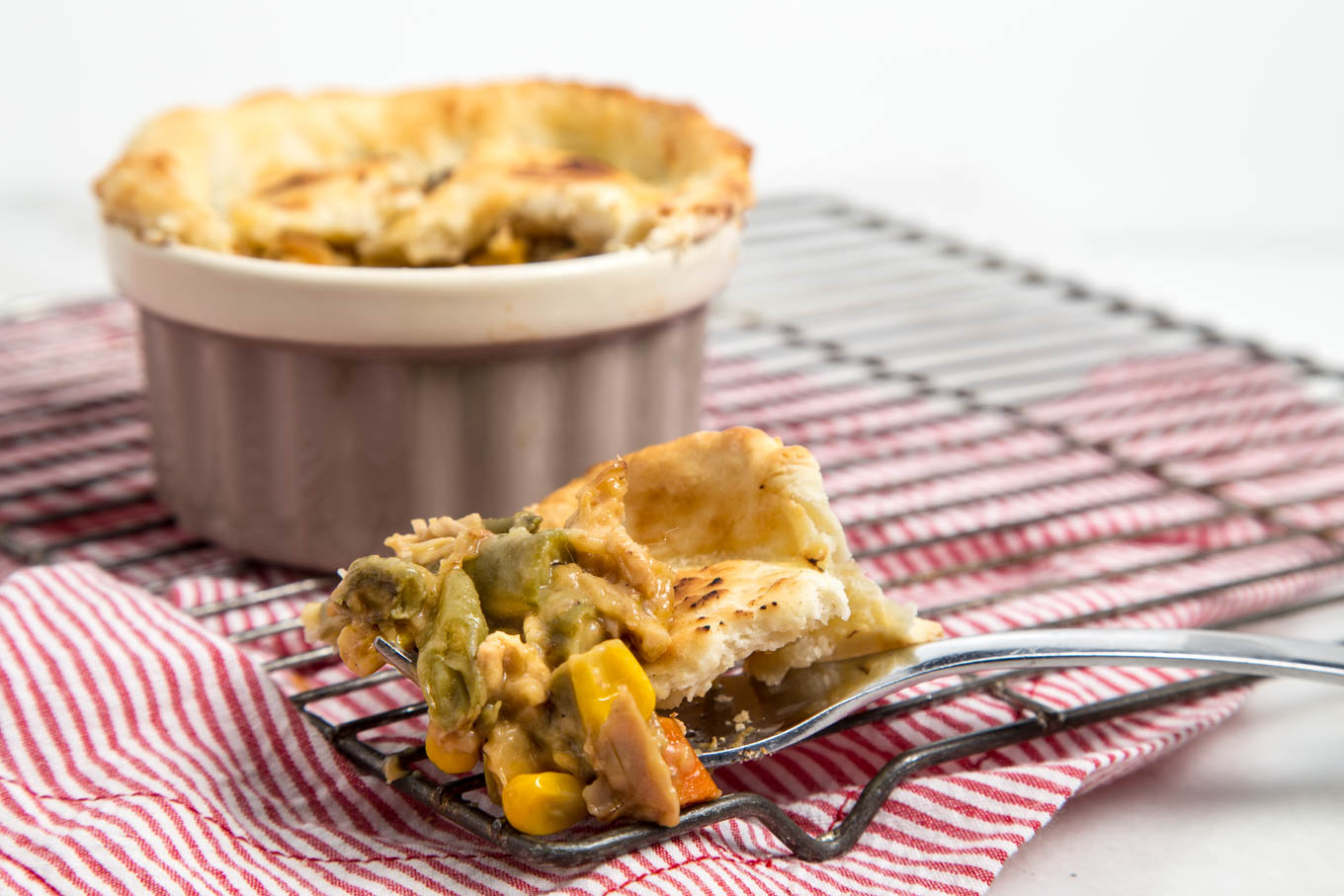 No pause button needed, I may or may not have had this twice in a row this past week. It's a great option for a quick, homestyle dinner for a warm night in.
Happy streaming and eating, y'all!

Chicken Pot Pie for One
Chicken pot pie for one! Simple fresh recipe in a small serving from SouthernFatty.com.
Author:
Phillip Fryman | SouthernFATTY.com
Ingredients
Crust
3 tablespoons flour, AP
1 tablespoon butter, very cold
1-2 teaspoons ice water
pinch salt
Filling
1 tablespoon butter
1 tablespoon onion, chopped
¼ cup rotisserie chicken,shredded
2-3 tablespoons green beans, chopped
2 tablespoons carrot, chopped
2 tablespoons corn
½ cup chicken stock
1 tablespoon flour
pinch salt & pepper, to taste
Finishing
Melted Butter, to brush crust
Instructions
Pre-heat oven to 375 F.
Make the dough by mixing ingredients just until formed.
Roll or press out to disc. Wrap in plastic wrap and place in refrigerator until needed.
In sauté pan, add butter, onion, and flour. Cook for 2-3 minutes, stirring.
Add remaining filling ingredients. When adding the stock, add slowly and continue to mix constantly until combined.
Cook for ad additional 2 minutes.
Transfer filling to ramekin.
Top with pastry, brush with butter. Poke hole in pastry top to allow step to escape.
Bake until golden, about 20-25 minutes.
Enjoy!
More on SouthernFATTY.com