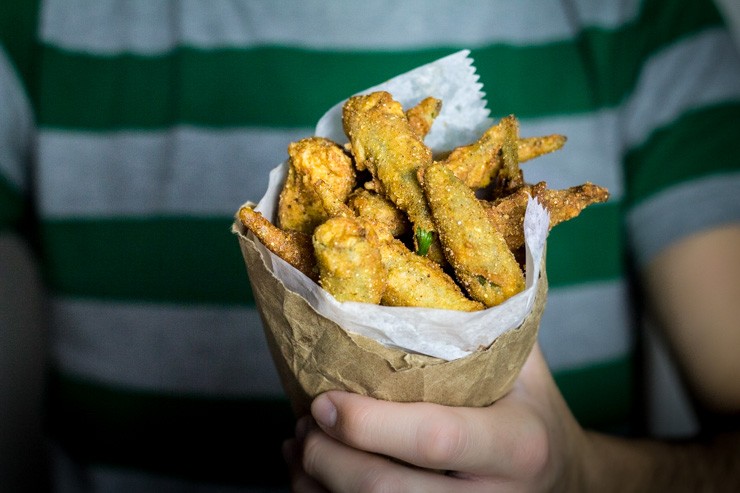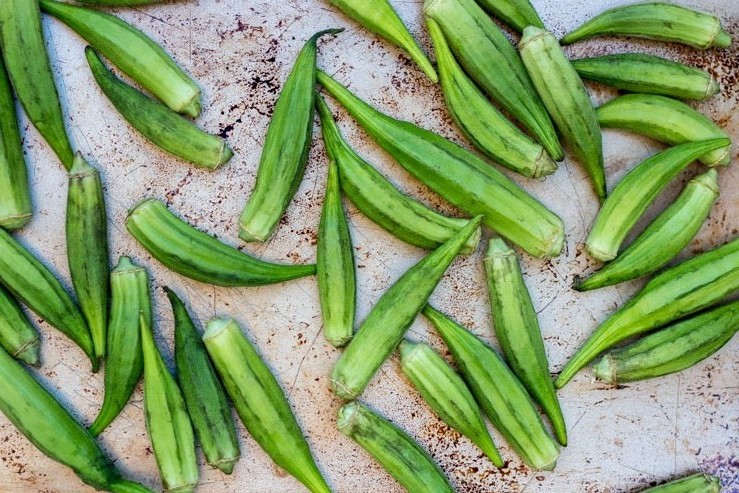 Okra, okra, okra, okraaaaa! I think if I were to go to prison for some food crime (like hating rhubarb, probably), fried okra would be part of my last meal. Growing up, I preferred this stuff over McD's fries any day. Turns out, nothing has really changed with regard to that.
Since we are all adults here, I decided to twist things up a bit with some added kick– Cajun Fried Okra it is.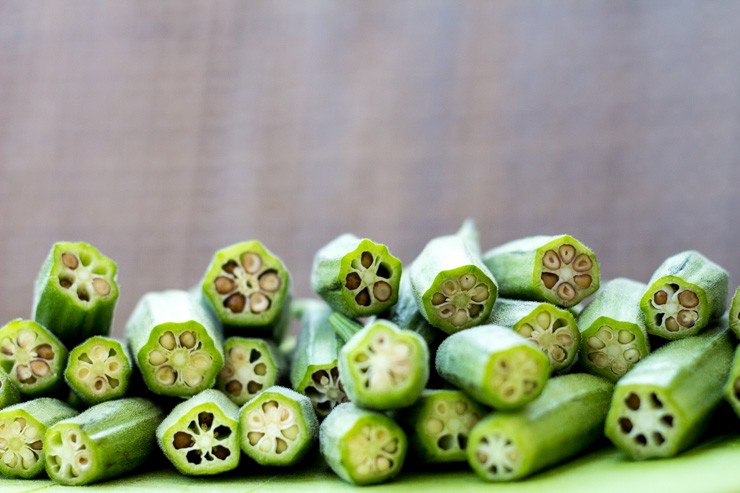 I've said it before in the original fried okra post, but I feel like I should just go ahead and say it again… I really, really, really prefer these suckers whole. [Whole as in with the tops trimmed off– I'm not an animal.] They become handheld, deliciously crunchy almost, street food-like snacks. Anything that you can eat with your hands just tastes better. [Fries, funnel cakes, fried everythings. Case and point.]
Leave the little pointy tips alone. That's like the best part. The fried exterior all comes together right there for a super-crisp bite. Chopping those off would be like throwing the corner piece of the cake onto the floor and kicking it into a dust-pan. Ridiculous.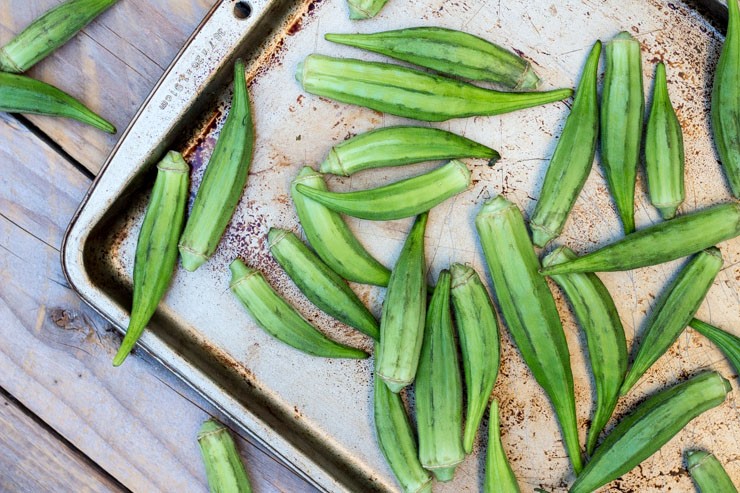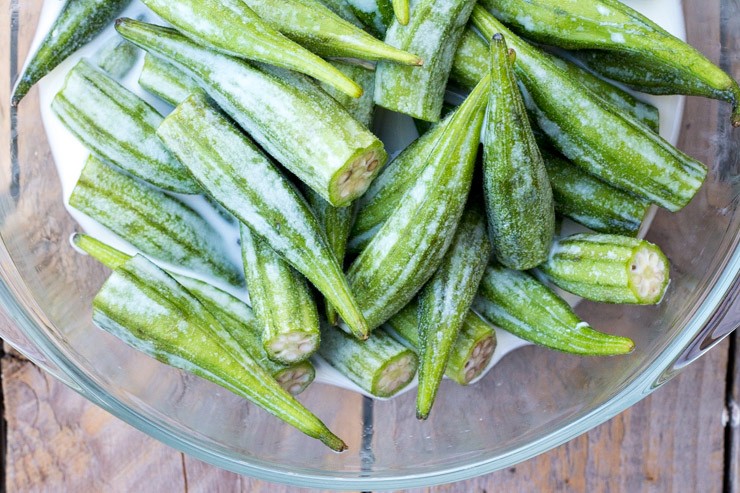 Speaking of ridiculous… Have y'all heard that there are some people that have never had fried okra?! Like… What have you done wrong in life to deserve being deprived so deeply of something so life-changing?? I jut can't even imagine…
Anyway– The secret to a perfectly fried okra has to be the dips. [When I dip, you dip, we dip.]
Flour, buttermilk, flour. Always. (Ignore the fact that the photo above completely lacks flour before it's milk bath. I got overly excited like and totally screwed up the first round.) Stick to that plan and the shell wont slide off. Nothing worse than fried food that loses its' crisp (literally) after one bite.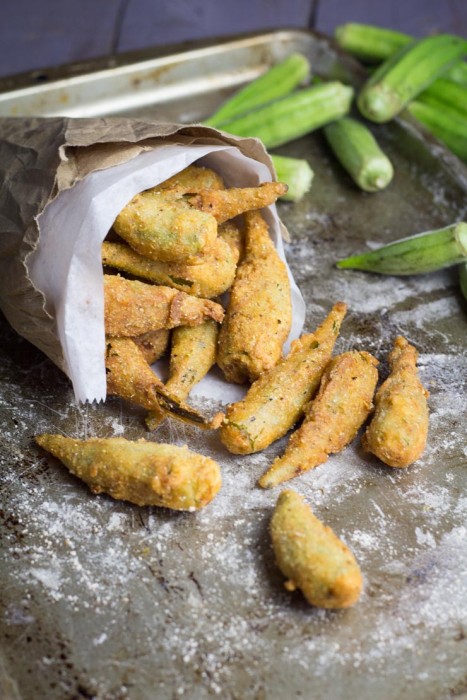 The Cajun kick is really where it's at. I'm not sure I'll ever make "regular" fried okra again. Ok… We all know that's a stretch (just like my favorite pants after all of these). But, seriously. These are just amazingly good. You could even not tell your guests and add a bit more flare than the recipe calls for just to see their "oh. shit. HOT." reactions. Nothing better than a dinner party surprise, right!? (Also.. Instagram photos of this happening and tag us. Kthx.)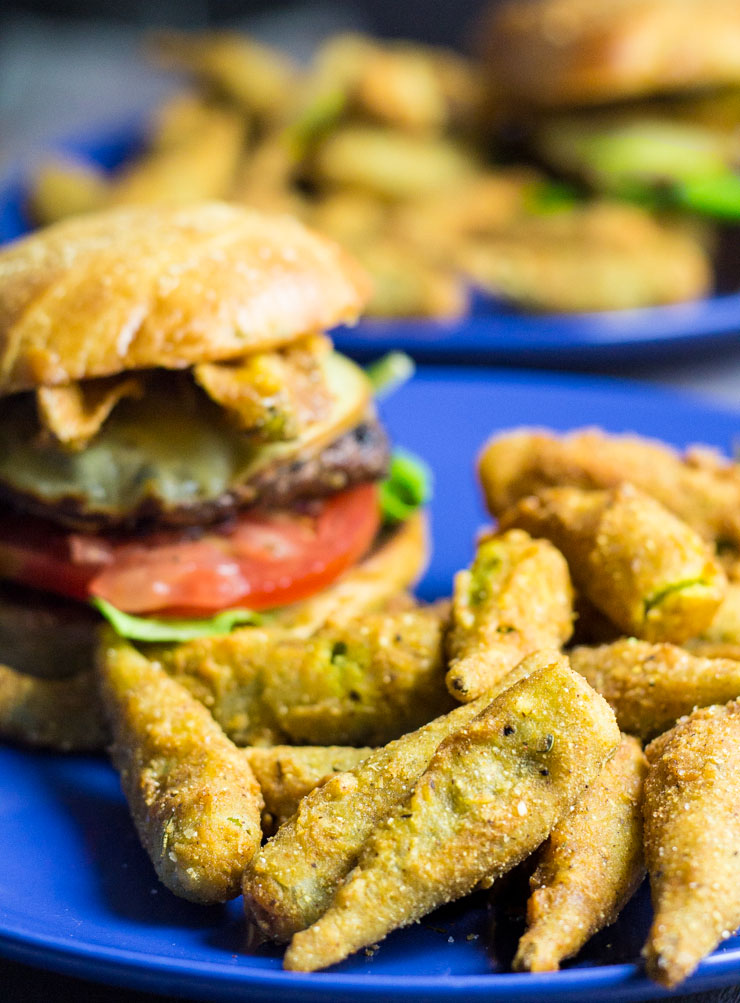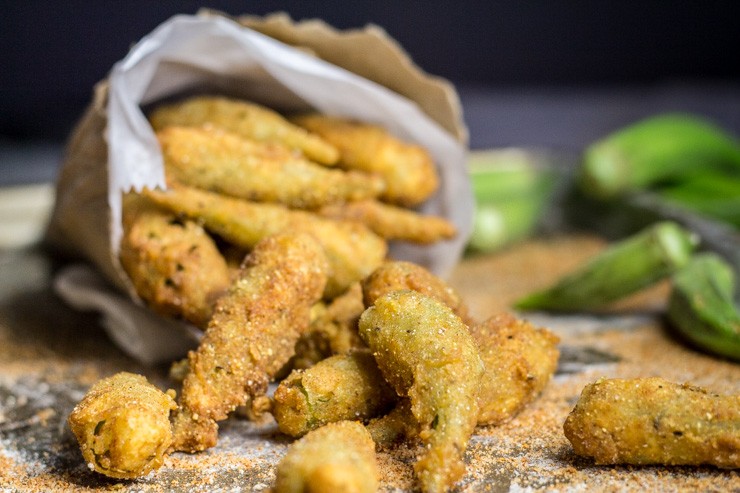 To sum it all up– Cajun and fry everything. That is all. *dancing emoji*
Cajun Fried Okra
Southern-style fried okra with a kick-- Cajun Fried Okra from SouthernFATTY.com.
Ingredients
Okra
1 lb fresh okra, washed/dried, tops trimmed
½ cup flour plus ½ cup flour, divided
1 cup buttermilk
½ cup cornmeal
Cajun Seasoning
1 teaspoon granulated garlic (or powder)
1 teaspoon salt
1 teaspoon Italian seasoning
½ teaspoon oregano, dried
½ teaspoon black pepper, freshly ground
¼ teaspoon cumin, ground
¼ teaspoon onion powder
¼-1/2 teaspoon cayenne, (more for spicy, less for more mild)
pinch cinnamon
additional salt & pepper, to taste
Instructions
Heat oil to 350 F. (enough to cover okra)
After washing & drying, Trim fresh okra tops. I prefer to leave whole instead of chopping into small pieces.
In bowl #1, add one portion of flour and add a healthy pinch each of salt and pepper.
In bowl #2, mix together remaining four, cornmeal.
In bowl #3, add buttermilk. (sub milk with teaspoon lemon juice, sit for 5 minutes, if no buttermilk on hand)
Combine Cajun seasonings in a small bowl. Add about ¾ of seasoning to the flour/cornmeal mix.
Keep the remaining Cajun seasoning on hand to season okra after frying.
Place okra in bowl #1 (flour, s&p). Toss well.
Transfer to buttermilk.
Transfer to bowl with flour/cornmeal/Cajun and cover well, pressing mix around okra well to form a solid crust. Tap off excess carefully.
Transfer okra to a sheet pan to rest for 5-10 minutes. This will allow the outer layer to "gum up" and give a better, more stable crispy exterior.
Carefully fry until golden brown, about 5 minutes.
Remove to paper towel lined pan. Toss with more Cajun and salt/pepper, if desired.
Enjoy! -- More on SouthernFATTY.com.
Tag your photos on social media with @SouthernFATTY // #southernfatty so we can see!
Notes
2015 - SouthernFATTY.com