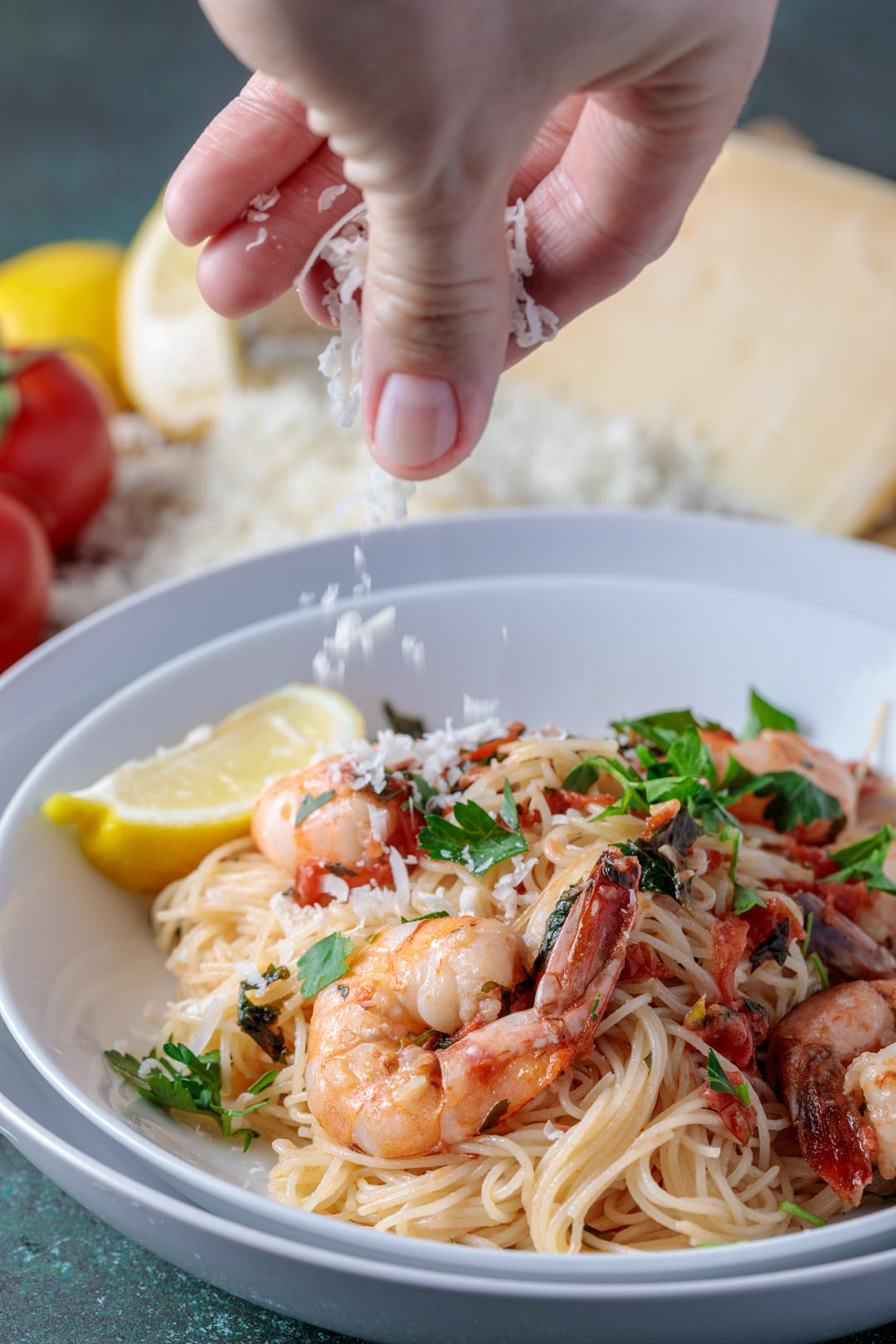 I basically survived on 15 minutes meals last month. Between running around town snapping photos for upcoming spring menus in Nashville, working on a redesign for the blog, and everything else that everyday life throws into the mix, I have found myself getting home not really wanting to cook for an hour.
If you don't ask my hips, pasta has been a lifesaver. This 15-minute shrimp scampi with tomatoes and white wine sauce is my most frequently made recipe meal of the year at my home so far, making an appearance nearly every week since 2018 rolled in.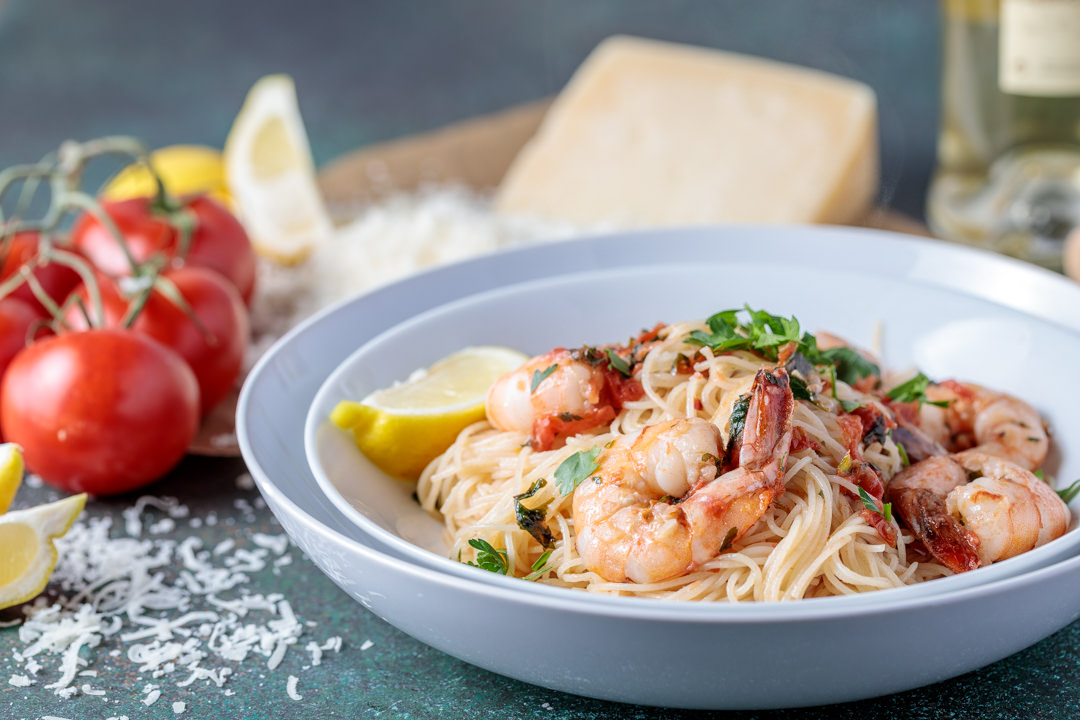 I've slowly moved away from some of the more heavy pasta sauces (sorry, alfredo… I'm talking to you), and transitioned into more simple, well-balanced bases. Not only is it delicious, but happens to be so much more simple to make. I'm all for some lazy cooking on most weeknights.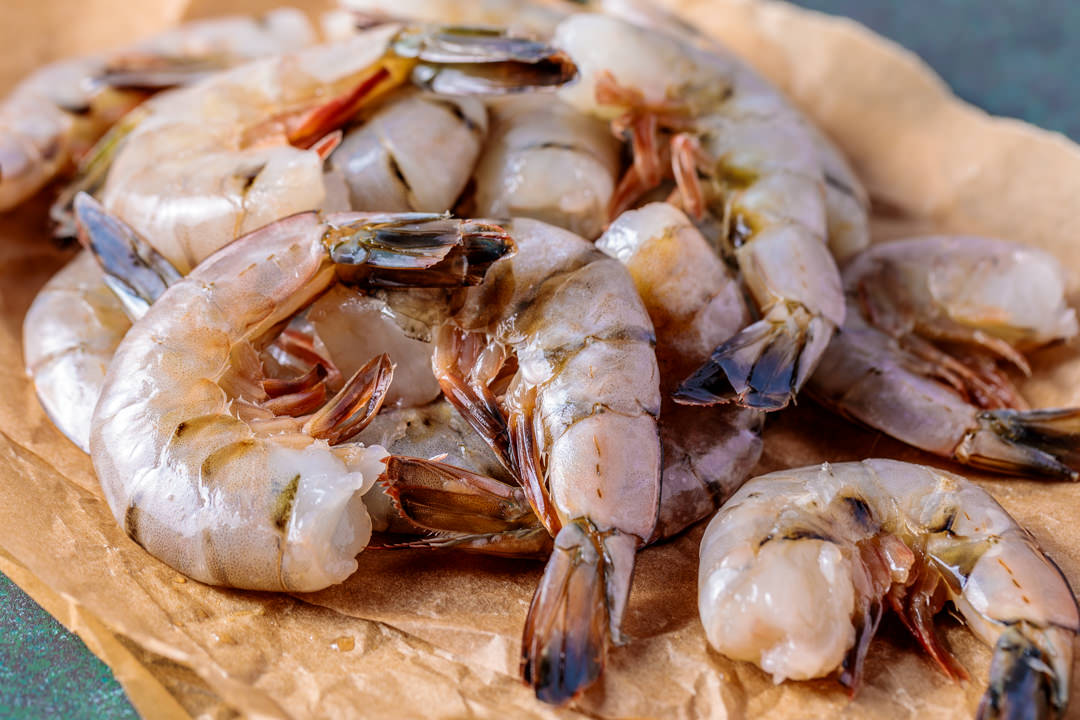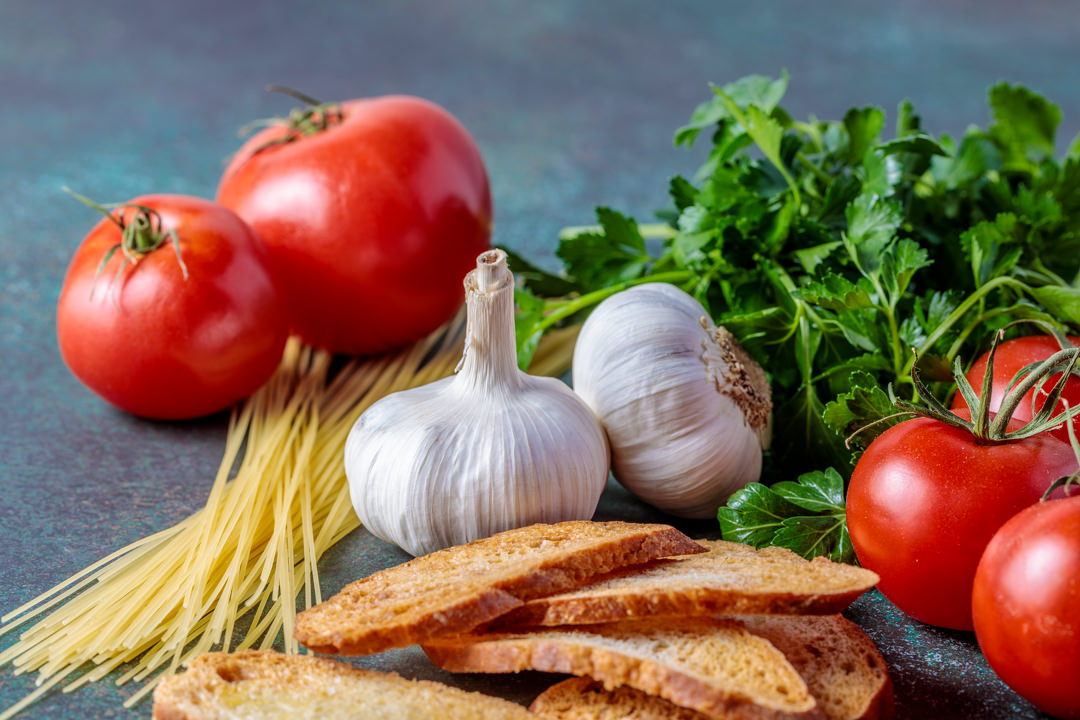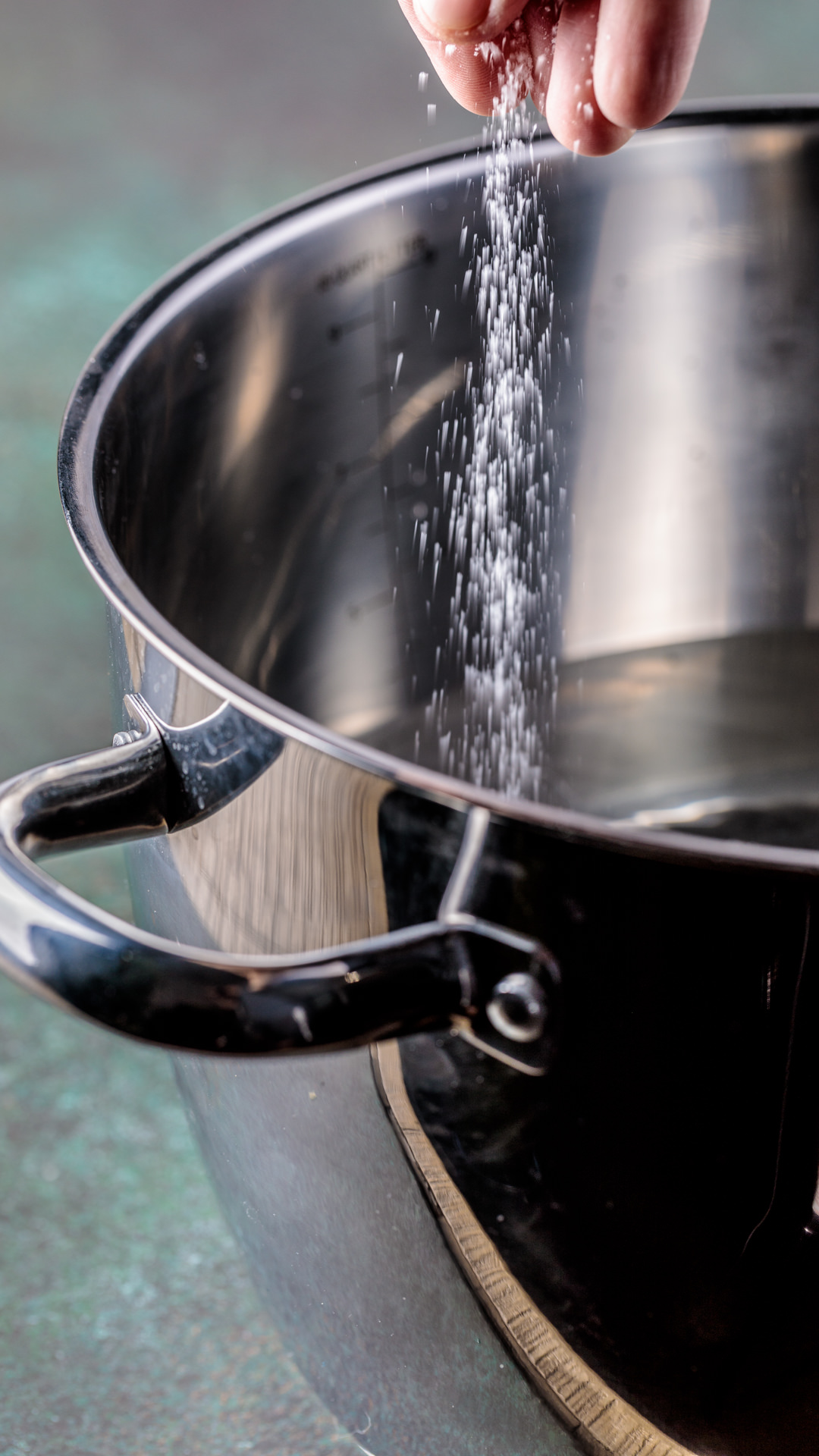 As produce season rolls in (finally!), I can only imagine that this dish will become that much more delicious. We have some amazing tomatoes here in Tennessee, and I definitely have my eye set on trying this out with them first. During the off-season, I typically opt for some good quality canned crushed tomatoes. Muir Glen has a wonderful fire-roasted crushed canned tomato line. I use those for everything from simple pizza sauce to this pasta toss.
I'm doing my best to go back to cooking simply for dinner recipes this year. Not only because I'm apparently getting older and am tired all the time, but because I think it is the best way to truly learn how to elevate your cooking skills. Focusing on flavor, and less on complicated steps has been much like when I was learning more about photography and forced myself to carry a nifty-50mm lens alone for a good year. Doing this, I was able to make this dish and tweak the basic elements of acidity, fat, and texture in a way that really helped me to reconnect with what good cooking is all about.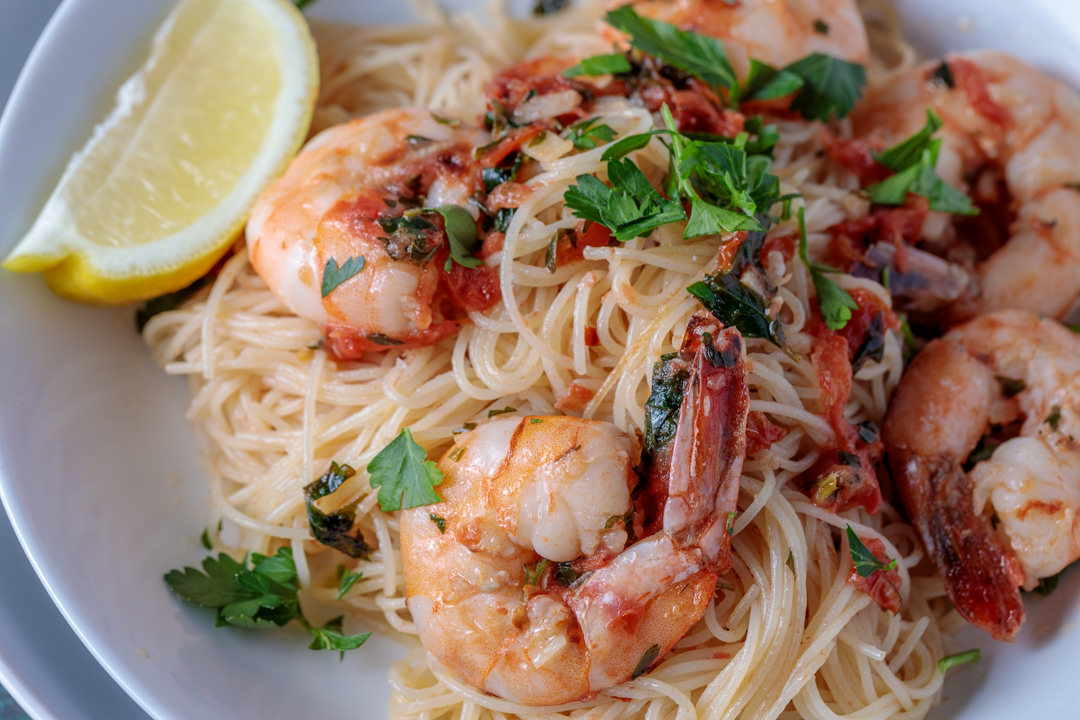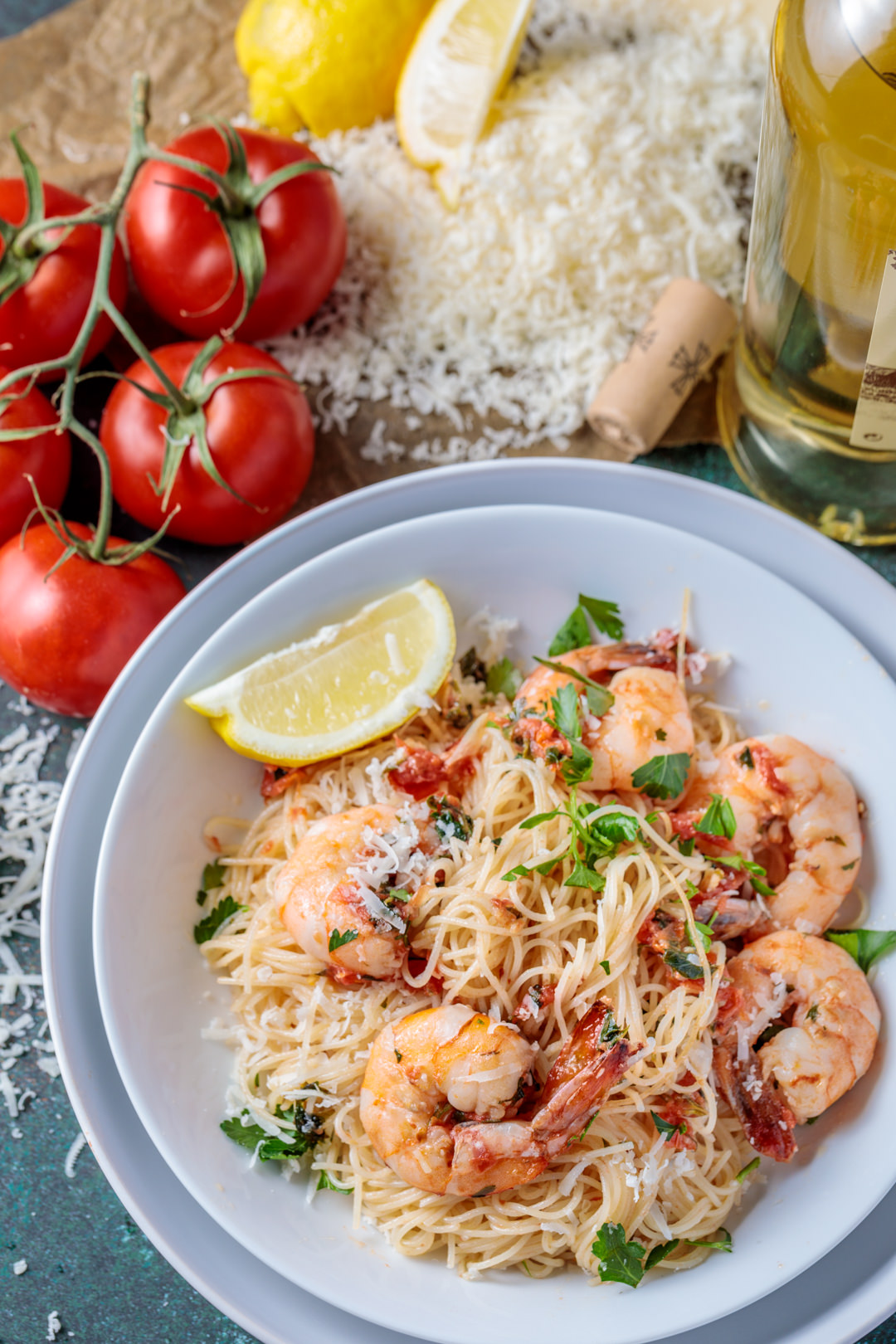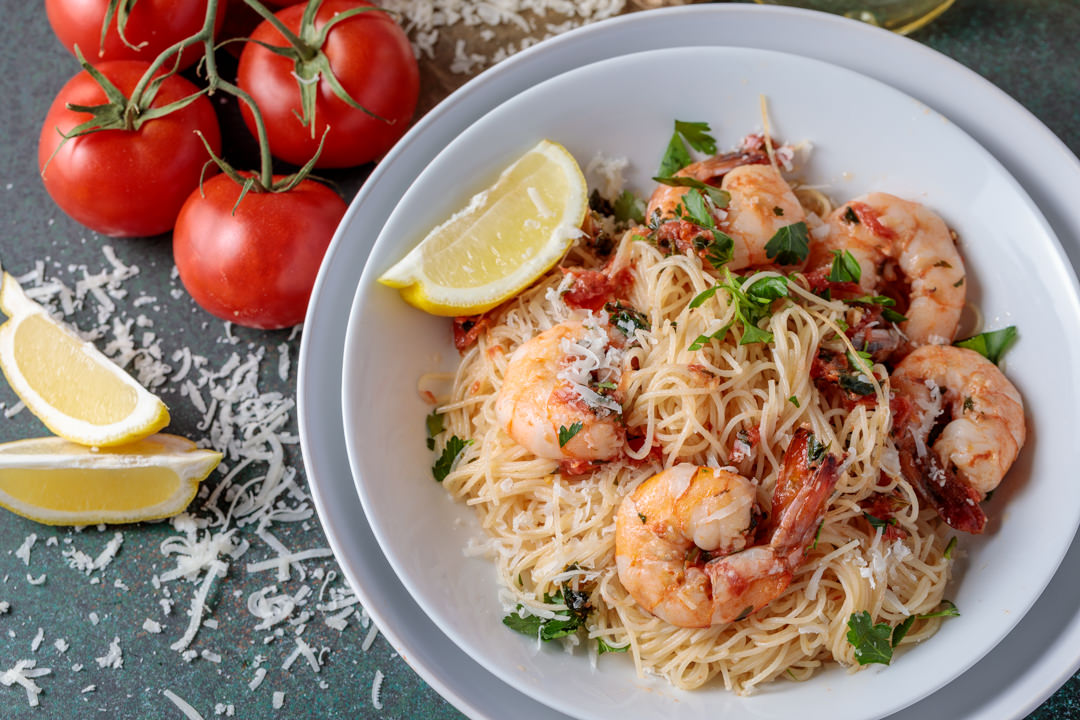 With just a bit of lemon juice, crushed red pepper for the tiniest kick, plenty of fresh parsley, and a splash of white wine (you can even add it to the pasta sauce…), and this is probably one of the fastest meals you'll find. You're going to love it!

15 Minute Shrimp Scampi
15 minutes shrimp scampi with tomatoes and white wine sauce. One of the simplest, quick pasta dishes! From SouthernFatty.com.
Author:
Phillip Fryman | SouthernFATTY.com
Ingredients
1½ tablespoon salt
1 pound angel hair pasta
4 tablespoons butter, unsalted
3 tablespoons olive oil (good quality - I've been loving THIS one)
1½ tablespoons minced garlic
1 teaspoon anchovy paste (optional, but delicious - find it here)
1 cup chopped or crushed tomatoes, liquid poured off but not squeezed out (for canned, I used Muir Glen fire roasted crushed)
½ cup white wine (I recommend something a bit dry - Pinot Gris or Pinot Grigio works well)
1 pound shrimp, peeled and deveined
½ cup chopped fresh parsley leaves
3-4 tablespoons (~1 lemon) freshly squeezed lemon juice
⅛ teaspoon hot red pepper flakes, optional but delicious and not too spicy
parsley, fresh, to finish
salt and pepper, optional
Instructions
Pasta
Have all of your ingredients ready before starting. This recipe is quite fast to come together and you will not have time to chop and measure once you start. Mise en place!
If preparing with thicker pasta that will take 10+ minutes, start paste just prior to starting the sauce. If making with directed thinner paste, start boiling your water with the salt and make start cooking pasta when finishing the sauce.
Cook pasta by product directions (see above note for timing recommendation).
Sauce
Heat butter and olive oil over medium heat in large sauté pan.
Once hot, add garlic, stirring constantly for about 30 seconds.
Add anchovy paste, if using. Sauté for a minute.
Immediately add tomatoes and cook for 2-3 minutes to reduce.
Add ½ cup parsley, red pepper flakes, and wine. Reduce for 2-3 minutes.
Toss in shrimp and cook until just done, depending on the shrimp size. Do not overcook. The shrimp will only take a few minutes to cook fully.
Finish with lemon juice, fresh parsley, salt and pepper as needed.
Serve with pasta.
Find more recipes on SouthernFatty.com!
Notes
Recipe adapted from Ina Garten Shrimp Scampi - Barefoot Contessa.