This might be one of my favorite comfort food mix-ups yet, y'all. Lasagna is no joke in my house. There is something amazing that happens when you bake layers of sharp tomato sauce, beef, Italian seasoned ricotta, and creamy mozzarella together. The result is 100% comfort.
I've teamed up with Gardein to show you how I turned this classic southern staple into a delicious puffy hand pie. Plot twist… it's meatless! Part of the goal for this recipe was to create something cozy and tasty to fit into a new Meatless Monday meal plan at my place.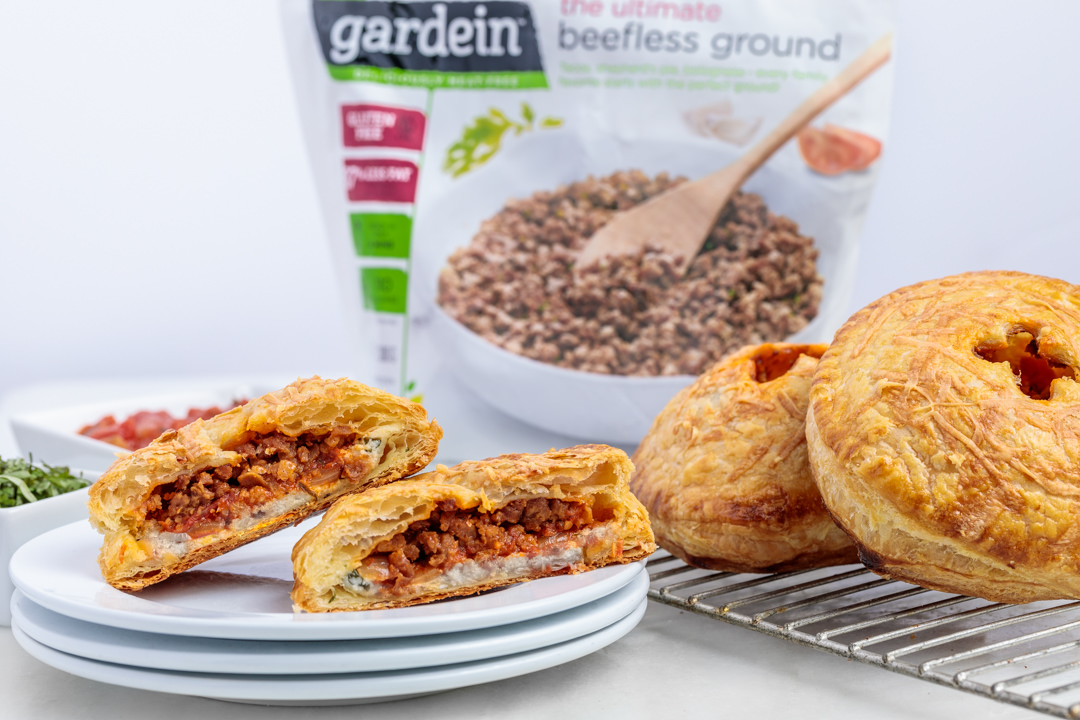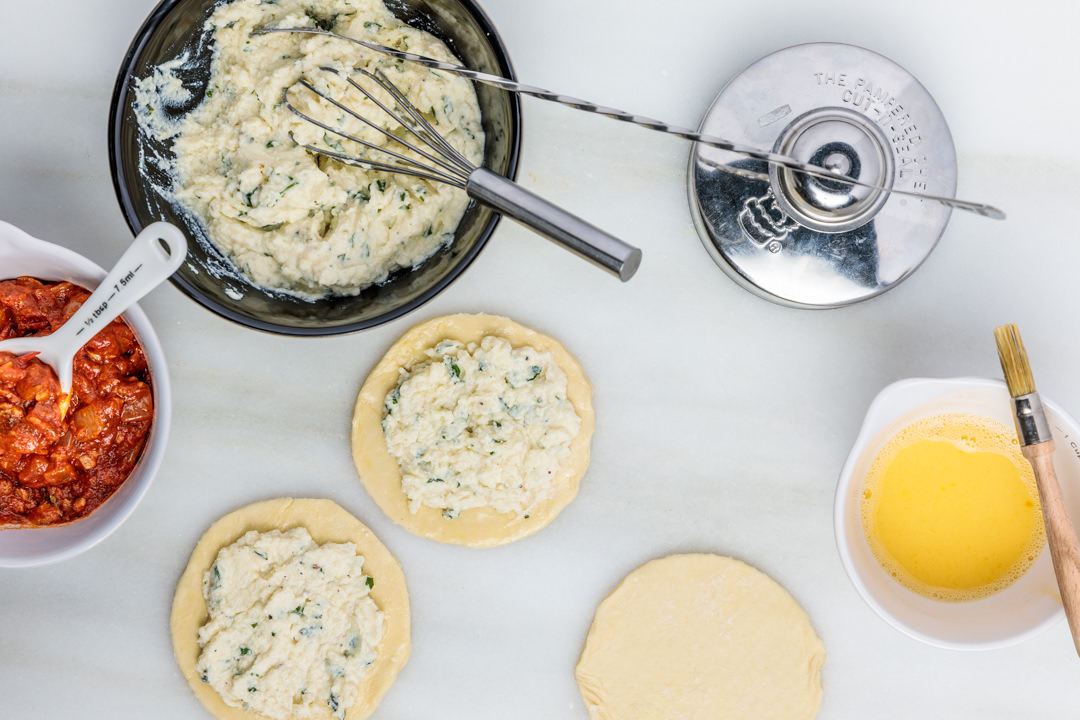 Believe it or not, I don't eat curly fries and burgers every single night. At the beginning of April, looking back at everything that I typically love to make and enjoy, I decided that I wanted to try to balance my dinner choices a bit more by participating in Meatless Mondays.
If you aren't familiar with this, it's basically a push towards taking a break from the common selection of meat for one meal a week. To be honest, I had completely avoided Meatless Mondays in the past because of my love for comfort food, and my struggle with finding recipes that leave me with the same warm feeling. Being from the south, I tend to have this idea that a well-rounded meal always has a meat protein with a couple sides. It's a tough cycle to break for me. I'm a pretty big cheerleader for vegetables, but rarely make them the star of the dinner show. — Until now.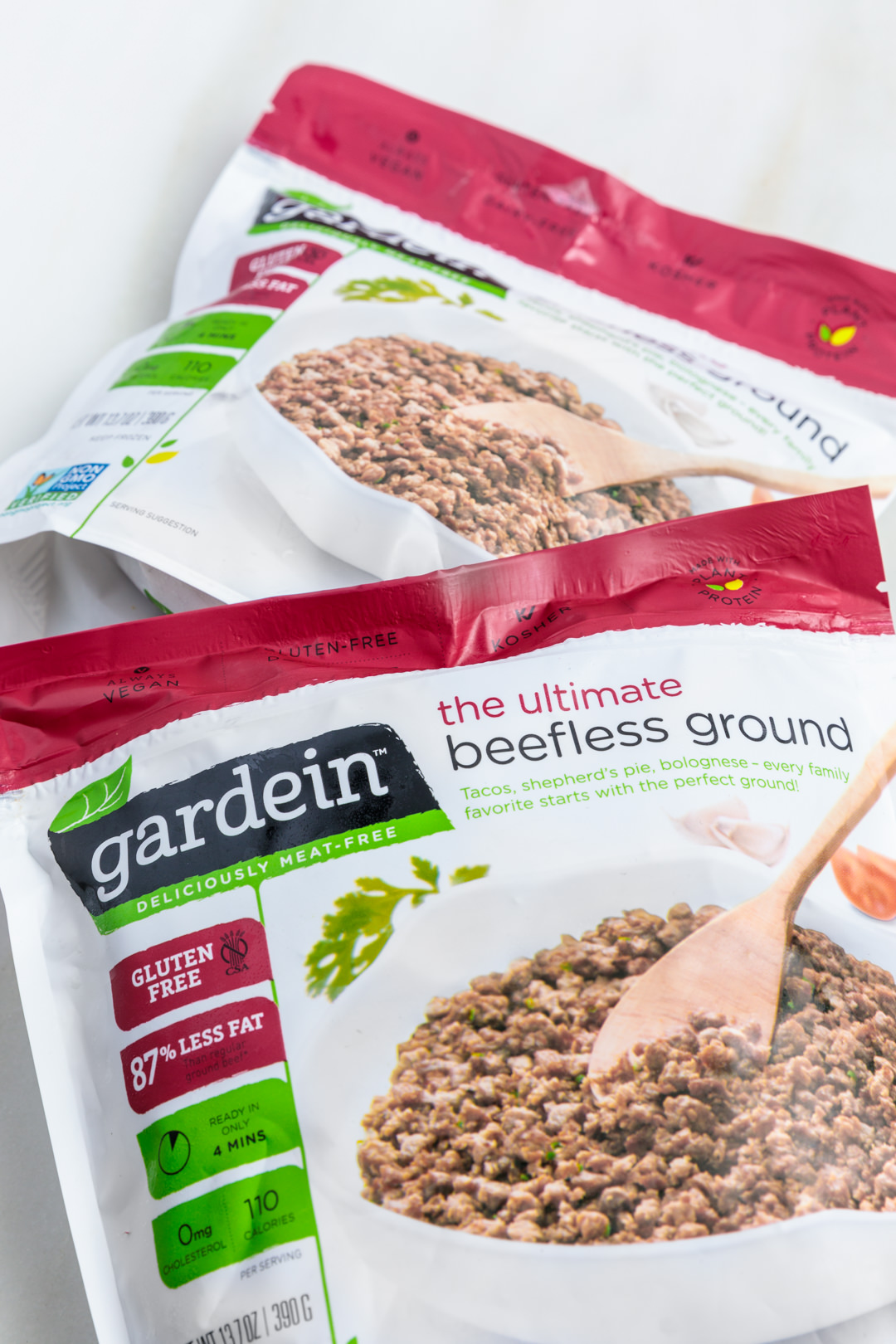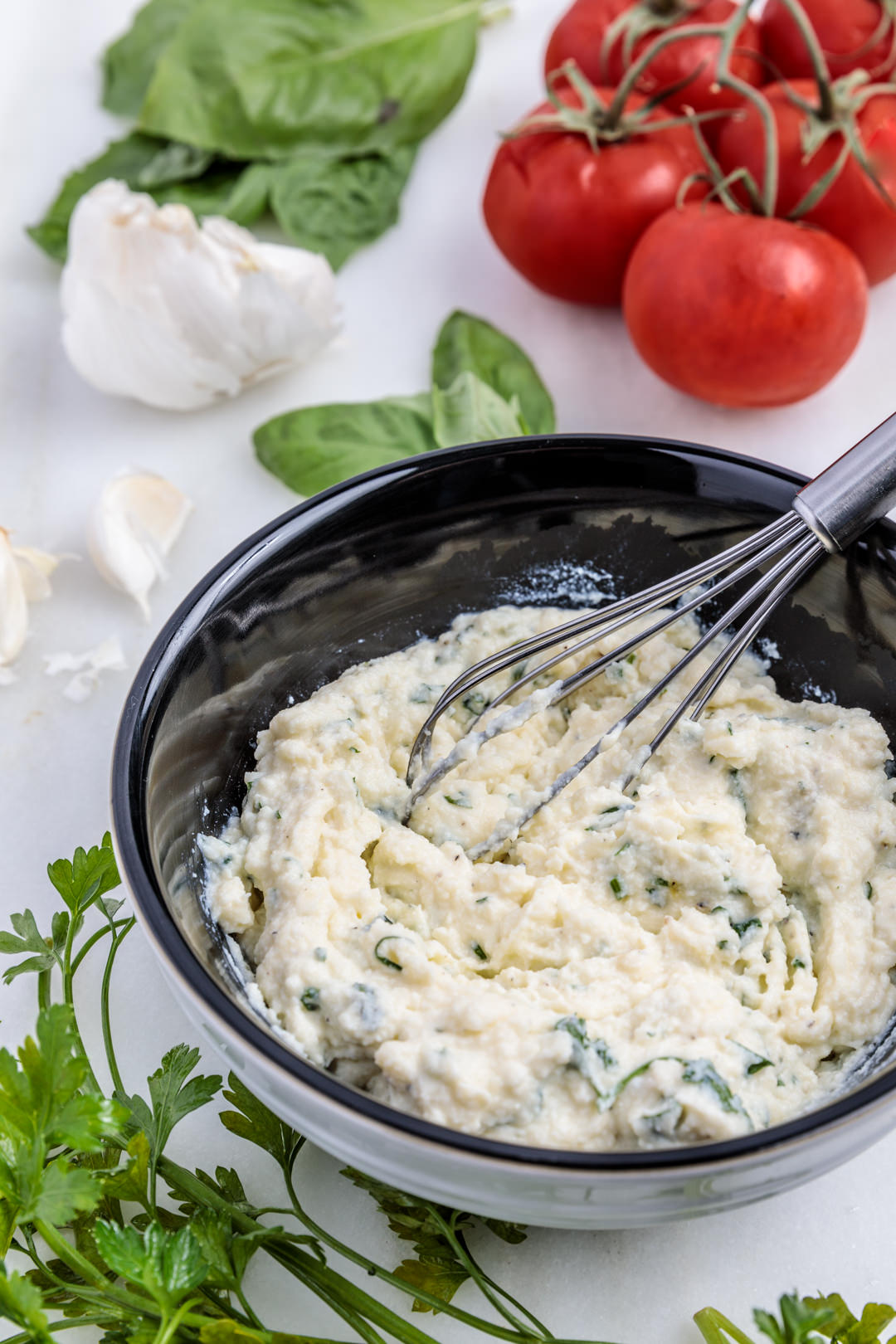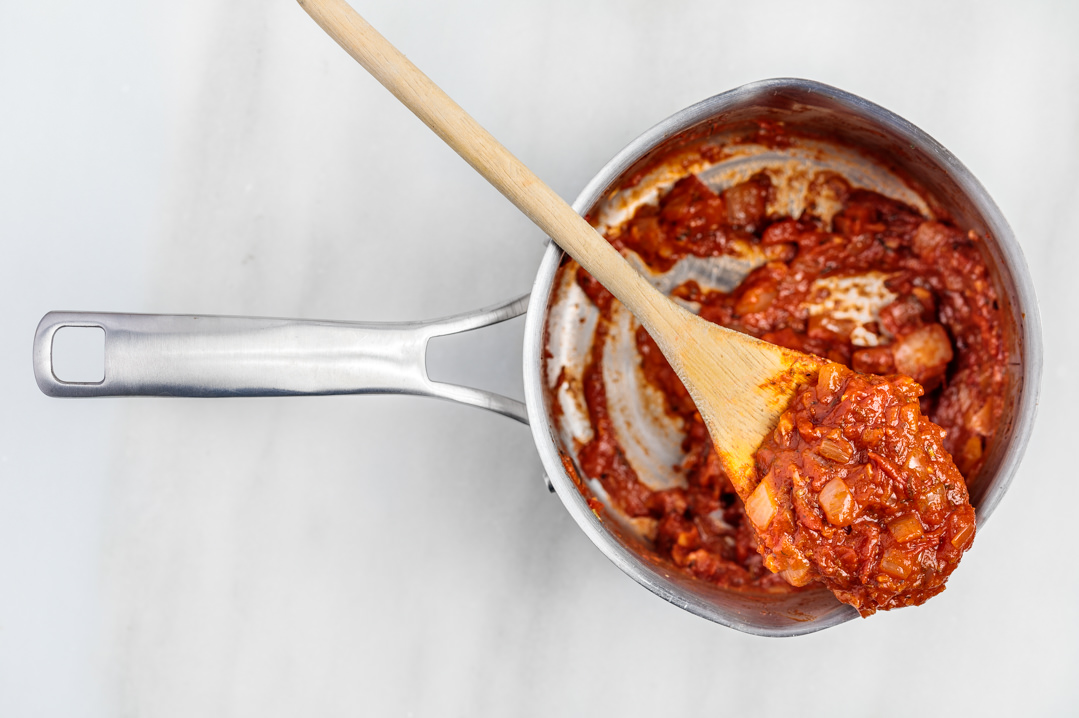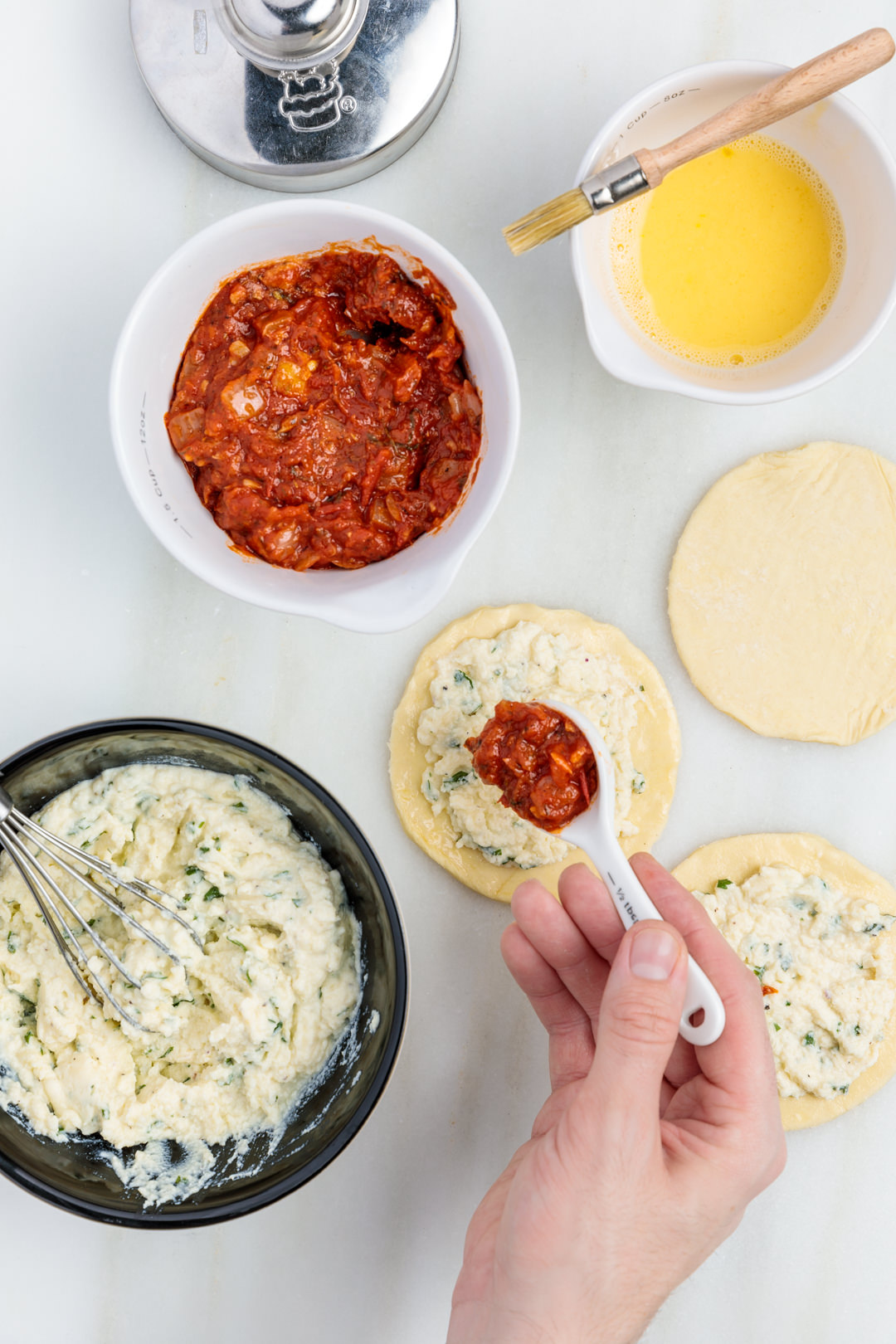 Gardein (think garden + protein) is a brand that has completely changed my meals. I grabbed a few Gardein products when I started my Meatless Monday goals, only to end up having Meatless Monday, Tuesday, and Wednesday. Honestly, y'all. They have so many options (almost 30!), and I haven't found one that I didn't like yet. I am completely amazed at the texture of Gardein. That's really what won it over for me.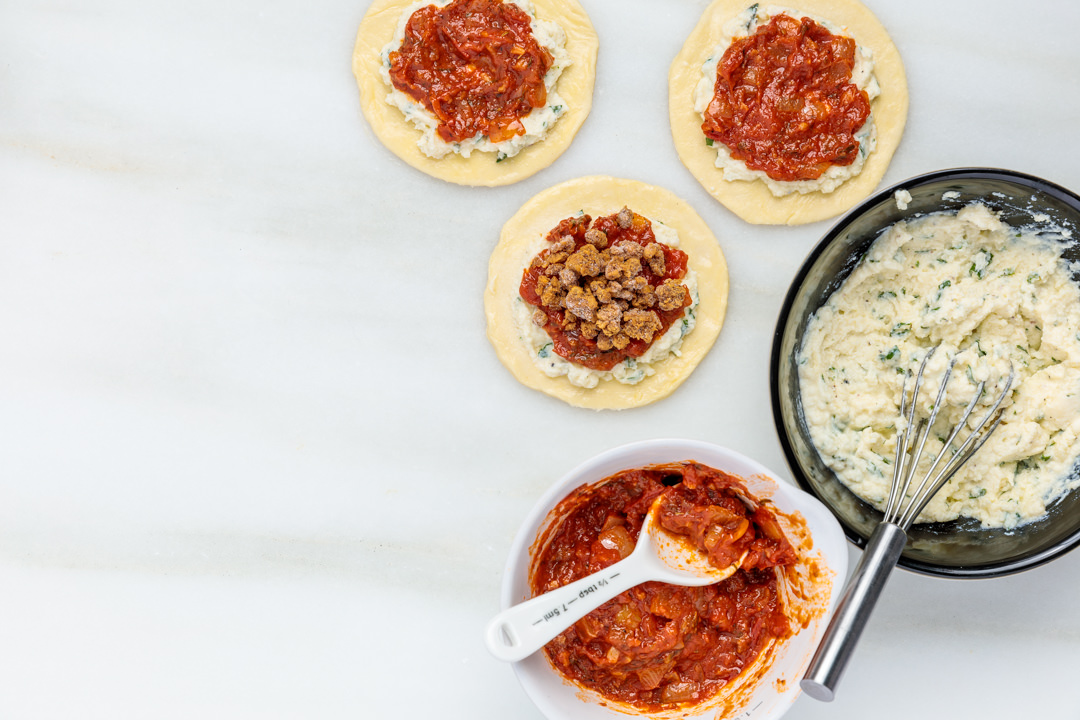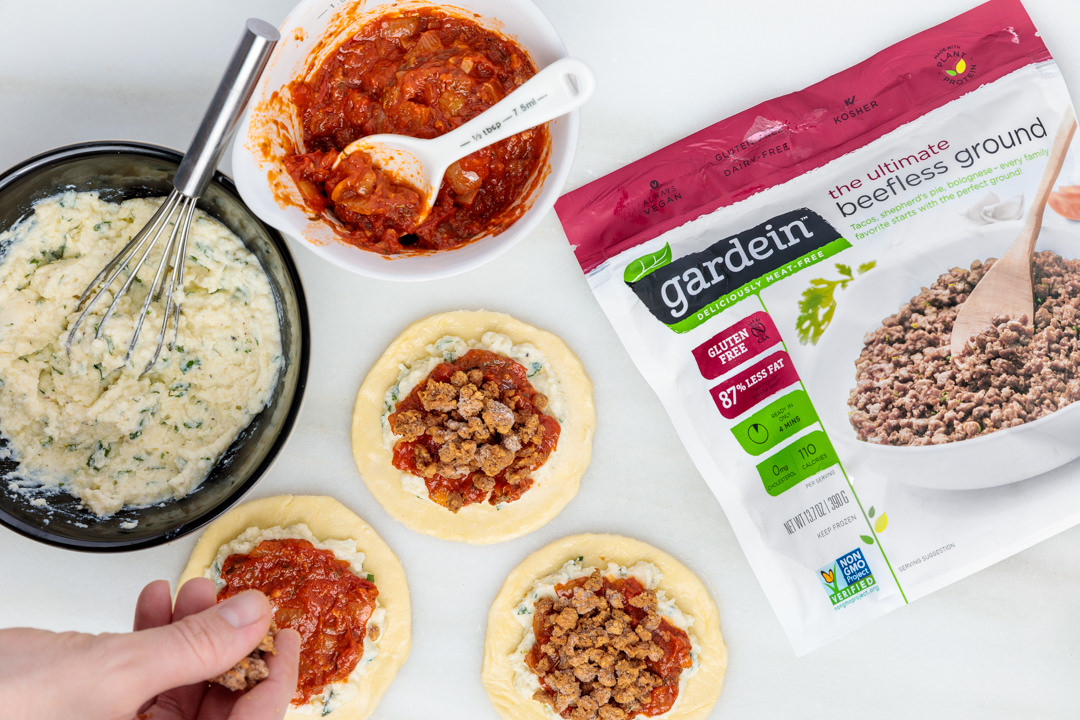 So many meat alternatives have a finish that just pushes me away. Gardein is made from plant products, such as soy, wheat, pea proteins, vegetables, and ancient grains (quinoa, amaranth, millet).
Their meatless ground is a ground beef alternative that looks like beef, tastes like beef, is swappable to cook exactly like ground beef, and is what I devoted an entire layer to in these lasagna hand pies. They are vegan certified, cholesterol-free, and most importantly, taste ahhhmazing. If I didn't tell you that I had swapped this main ingredient, you wouldn't have known. If you've been keeping an eye out on my Instagram channel, you will see the killer burger that I made with Gardein. The possibilities are seriously endless. I'm excited to see what I can whip up next.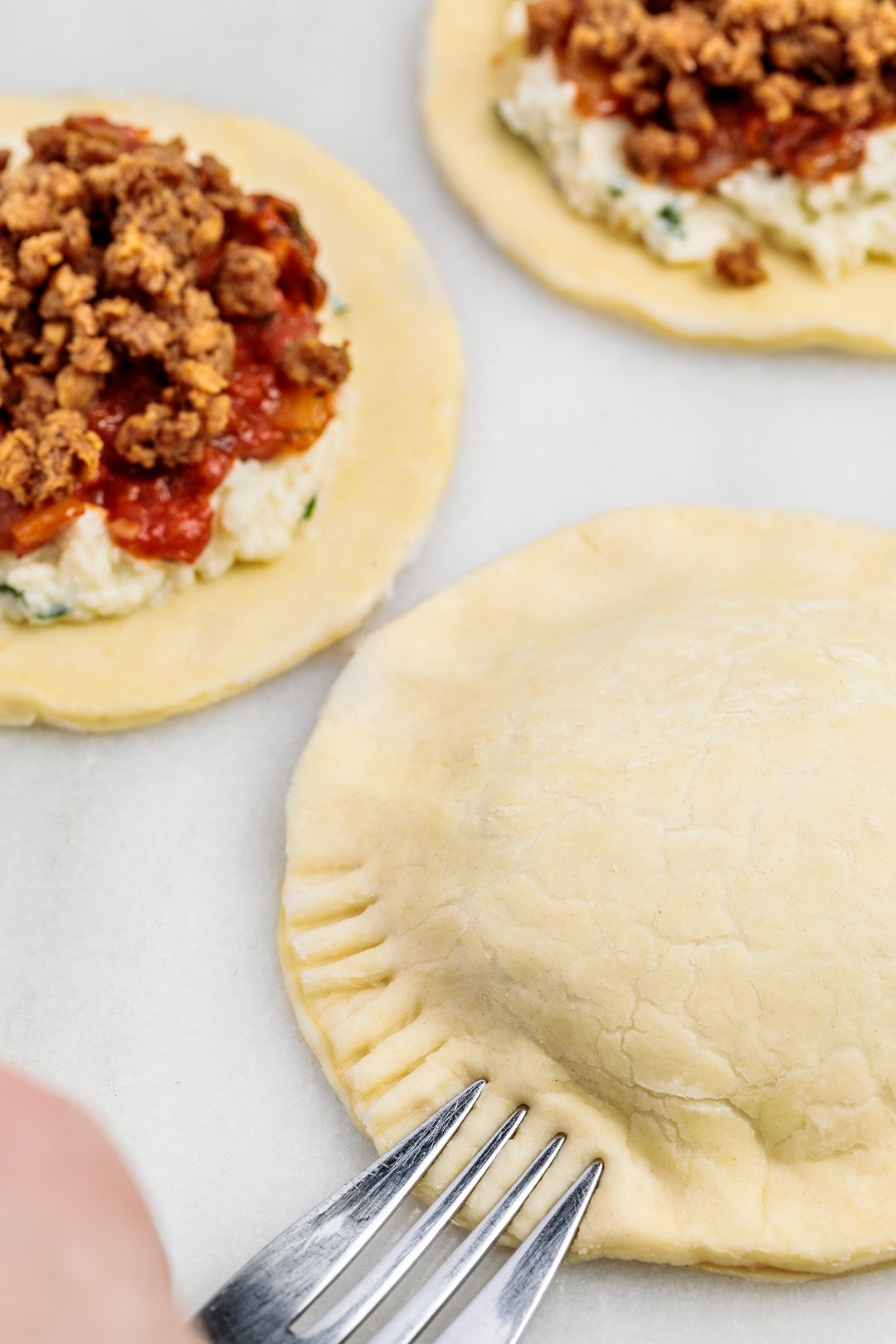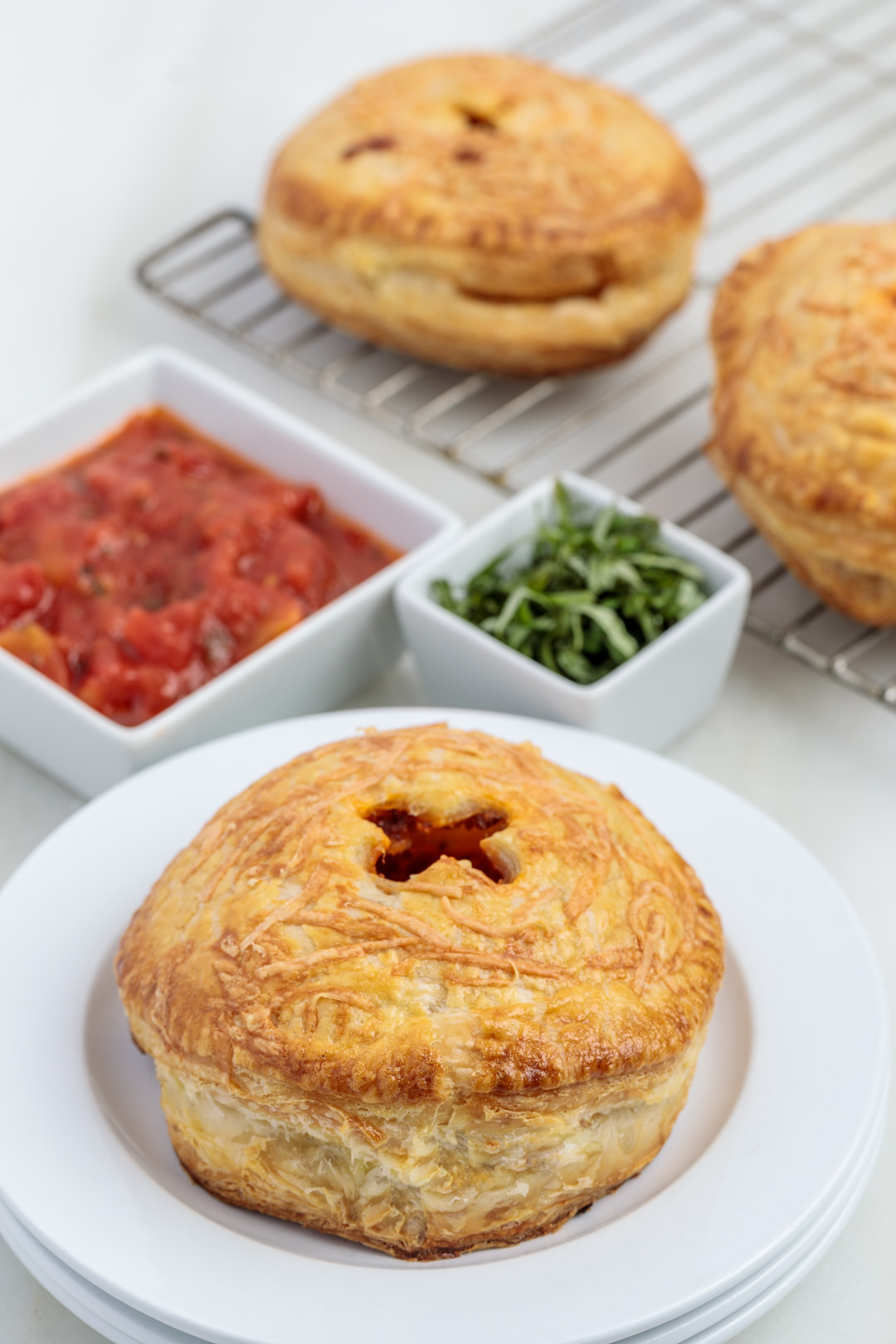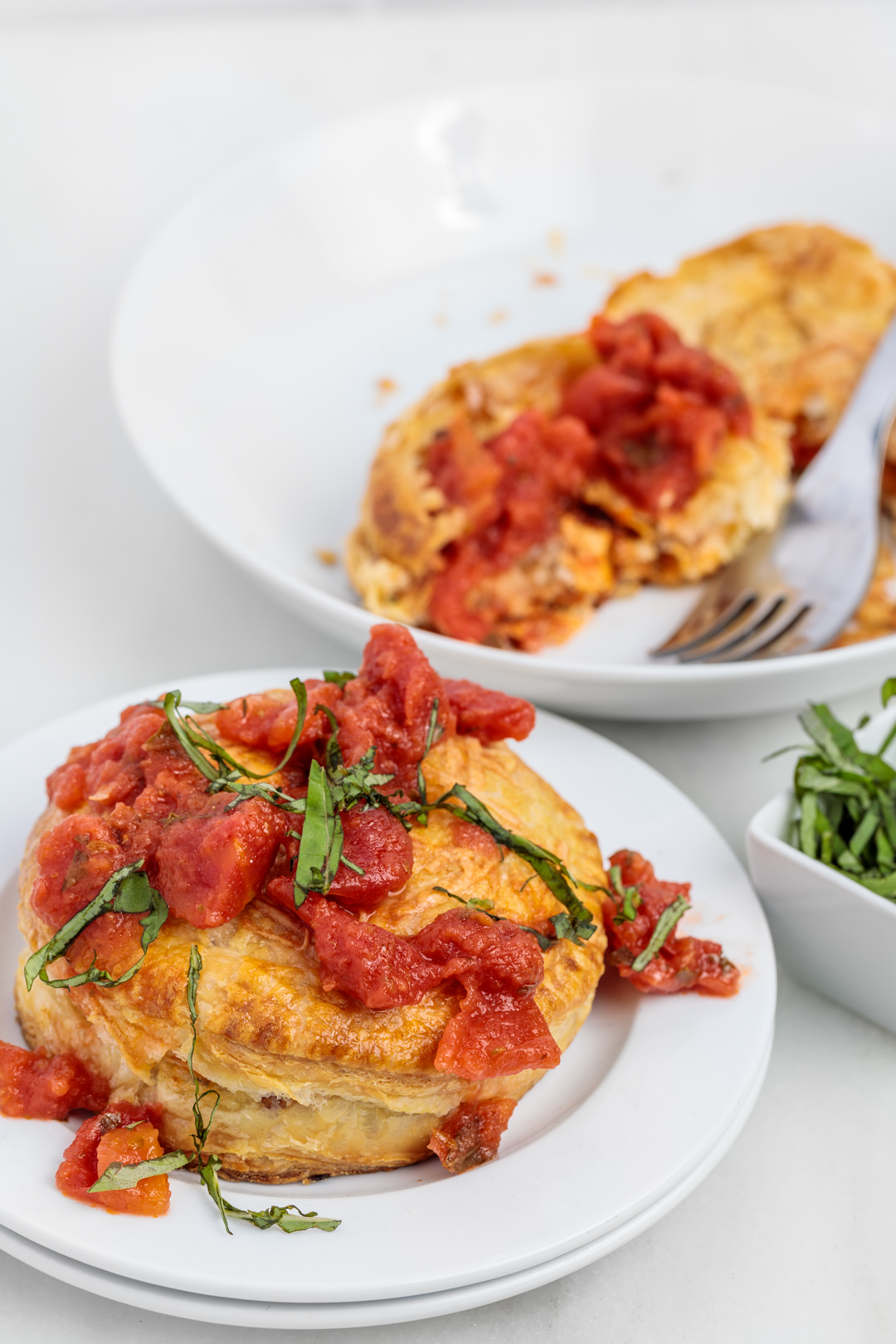 These hand pies have everything that comfort food needs to hit. You get that great texture form the layers of puff pastry (similar to pasta noodles), classic lasagna flavor from the sauce and ricotta layers, lots of Gardein meatless ground (beef alternative), all finished with toasted parmesan over the final puff layer. I couldn't have been happier with this one. I've started making a full batch of these to pop in the freezer to whip out for even more quick meal fixes.
Cheers to balancing your meal choices, y'all!

Lasagna Hand Pies
Lasagna hand pies from SouthernFatty.com. Puff pastry stuffed with tomato sauce, ricotta cheese layers, and ground beef. Recipe includes vegetarian or vegan option for beef alternative.
Author:
Phillip Fryman | SouthernFATTY.com
Ingredients
Pastry
2 sheets puff pastry (store-bought = 1 box)
Tomato Sauce Layer
2 tablespoons extra virgin olive oil
2 teaspoons garlic, minced (about 2 cloves)
¼ cup onion, chopped
3 tablespoons tomato paste
½ cup crushed tomatoes, drained of most of the liquid
3 tablespoons red wine, optional
2 teaspoons Italian seasoning
2 tablespoons parsley, fresh, chopped
½ tablespoon sugar
½ teaspoon salt
¼ teaspoon pepper
Cheese Layer
¾ cup ricotta cheese
1 egg yolk
½ cup mozzarella cheese, shredded
1 teaspoon lemon juice
½ teaspoon salt
¼ teaspoon pepper
2 tablespoons parsley, fresh, chopped
Ground Beef
1½ cups groundless beef from Gardein (about ½ package) for vegetarian / vegan option or 1½ cups ground beef
Egg Wash
1 egg yolk
1 tablespoons water
Instructions
Pastry
Bring puff pastry to room temperature per package instructions.
Tomato Sauce
Have everything chopped and measured out before starting to cook.
Heat olive oil in a small saucepan over medium heat.
Add garlic and saute until fragrant, about a minute.
Add onion and tomato paste and cook for 3-4 minutes.
Deglaze the pan by adding the red wine and scraping the bottom well. Cook for a minute or two.
If not using wine, simply skip to the next step with tomatoes.
Mix in crushed tomatoes and remaining tomato sauce seasonings (parsley, salt, pepper, sugar, Italian seasoning).
Cook over medium or medium-low heat until reduced, about 5-10 minutes. You want this to be fairly thick with little liquid remaining since we are putting it between pastry.
Remove from heat and set aside to cool.
Cheese Layer
In a mixing bowl, add ricotta, mozzarella, egg yolk, lemon juice, salt, pepper, parsley and whisk well.
Assembly
Roll out puff pastry sheet to about 9x13. Cut out hand pie circles, squares, or whatever shape you want your final pies to be. Cut out two shapes per pie.
Leave ½ inch border to seal, and on the bottom piece of puff pastry, place 2 tablespoons of cheese mixture.
Top with 1-2 tablespoons of tomato sauce.
Finish with a tablespoon of ground(less) beef.
with a wet finger or pastry brush, moisten the outer rim of the puff pastry.
Place the top piece and seal the sides well. I prefer to press with a fork.
Chill or freeze assembled hand pies for at least 15 minutes.
You could freeze these at this point and bake whenever you would like straight from the freezer.
Cut an "x" in the top, brush completely with egg wash, and bake in a preheated 400 F oven until golden, about 15-20 minutes.
Enjoy! Find more recipes on SouthernFatty.com.
Find Gardein products HERE.
Nutrition Information
Serving size:
1 pie
Calories:
325
Find Gardein products in your local frozen food section or by searching HERE.