My long weekend visit to Southern Louisiana, also known as Cajun Country, was packed full of memorable moments, historic sites, plenty of gators, and more food, drinks, and dancing than you could ever hope for. Check out all of the photos so you can plan a visit to one of the most culturally rich spots in the States. — Partnership Post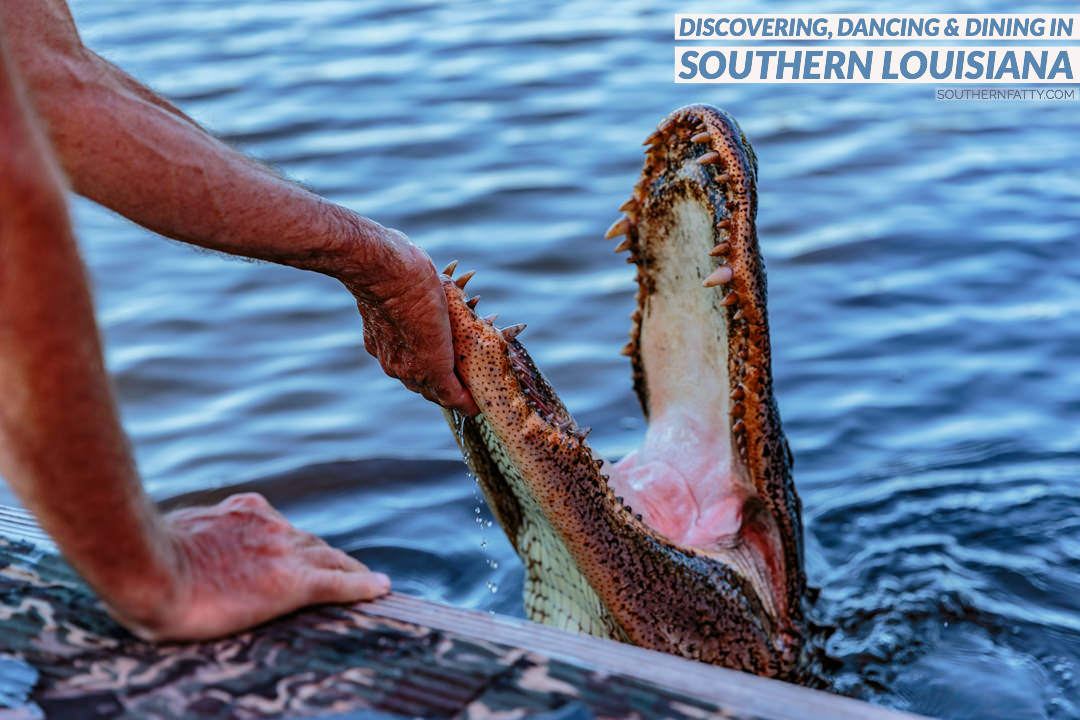 Just go ahead and take that picture in for a minute… That is an alligator in the swamps of Louisiana that is, not unlike myself, always ready for something good to eat. Luckily, we were both incredibly well fed that day. My trip to South Louisiana was full of excitement, first experiences, and laughs over killer comfort food. I'm sharing all of the best (gator) bites and spots to enjoy from my long weekend in Cajun Country. — #OnlyLouisiana
PLAN YOUR VISIT WITH THE INTERACTIVE MAP OF ALL OF MY FAVORITE STOPS IN CAJUN COUNTRY AT THE END OF THE POST.
Acadiana is host to plenty of small towns with big character surrounding Lafayette. You have plenty of adventures to seek out, and each and every one of the areas has a distinct personality. I hopped in my rental car and took every recommendation that I could from all of the joyful residents over my three-day stay. People were certainly not shy to share their favorite restaurants, historic sites, and bars in the area.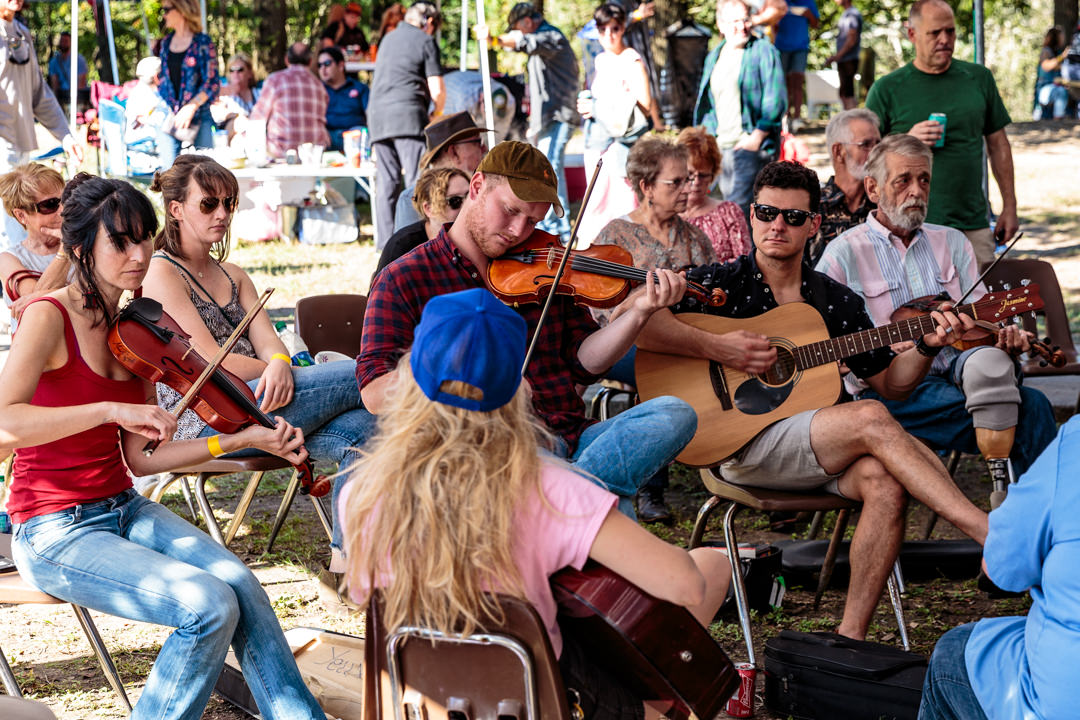 Everything started in Lafayette. This is the heart of French-speaking Cajun Country, and it is where I decided to stay each night. From Lafayette, I was able to easily navigate to nearby parishes for day trips. I flew in from Houston on a 30- minute flight that was just long enough for me to look up breakfast options for the next morning.
Lafayette, Louisiana
A great way to start the adventure in Acadiana is to visit the Acadian Cultural Center, which isacross the street from the airport. This National Park Service location features the rich history, origin, and settlement of the Cajuns in the Atchafalaya Basin. It's a great introduction to what you will witness firsthand while exploring.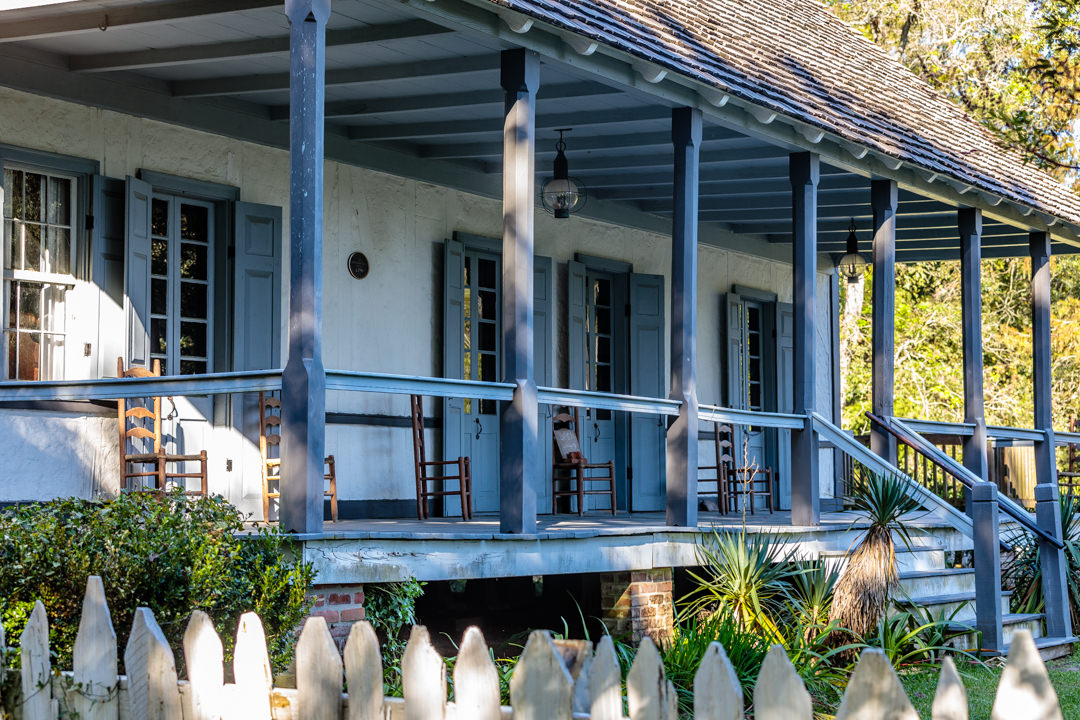 Across the street from the Acadian Cultural Center is the Vermilionville Historic Village. I was lucky enough to visit this Village during their annual Blackpot Festival & Cookoff. Hundreds of locals and visitors from across the world gather at the Village to share in regional music, dancing, live music, and of course, amazing food. Teams competed for the title of Best Jambalaya, Best Gumbo, Best Cracklin' and more, all while benefitting the community. I walked around and tried every single dish while sharing laughs and stories with the chefs. While I may never know if the stories I heard were true or not, I know for sure that I would volunteer to judge any of those dishes again in a Cajun heartbeat.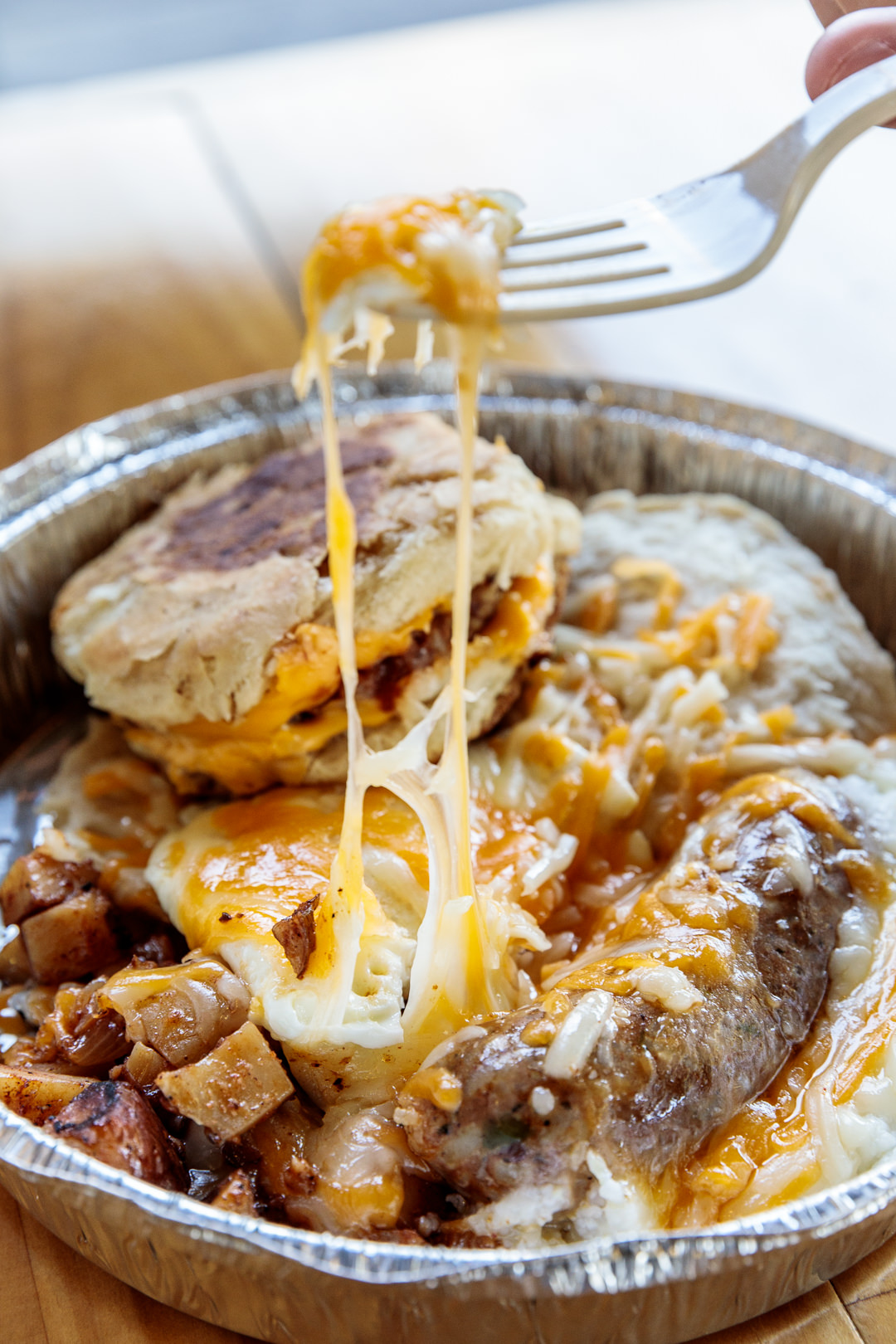 I guess I wouldn't be Southern Fatty if I didn't tell you what the first bite of food I had was. It was BOUDIN,y'all. I'm officially obsessed. I've heard of the popular Cajun staple, and I have actually had it at a few places before, but this was different. I don't know if it was because I was in the region boudin originated in, or if it was because these recipes were handed down through generations, but this was phenomenal.
Check out my Eating My Way Through Cajun Country post for more.
Boudin is a sausage made with pork, herbs and seasonings, and rice. It's quite similar to British blood sausage, but is usually found as boudin blanc, or white sausage. It's incredible comfort food, and I struggle to even describe how delicious it is. Lucky for me, the locals have made it totally acceptable to eat this for every meal of the day if you want. I did exactly that and started my morning with boudin with cheese on a biscuit. I'll be dreaming of this dish until the next available moment that I am able to visit again.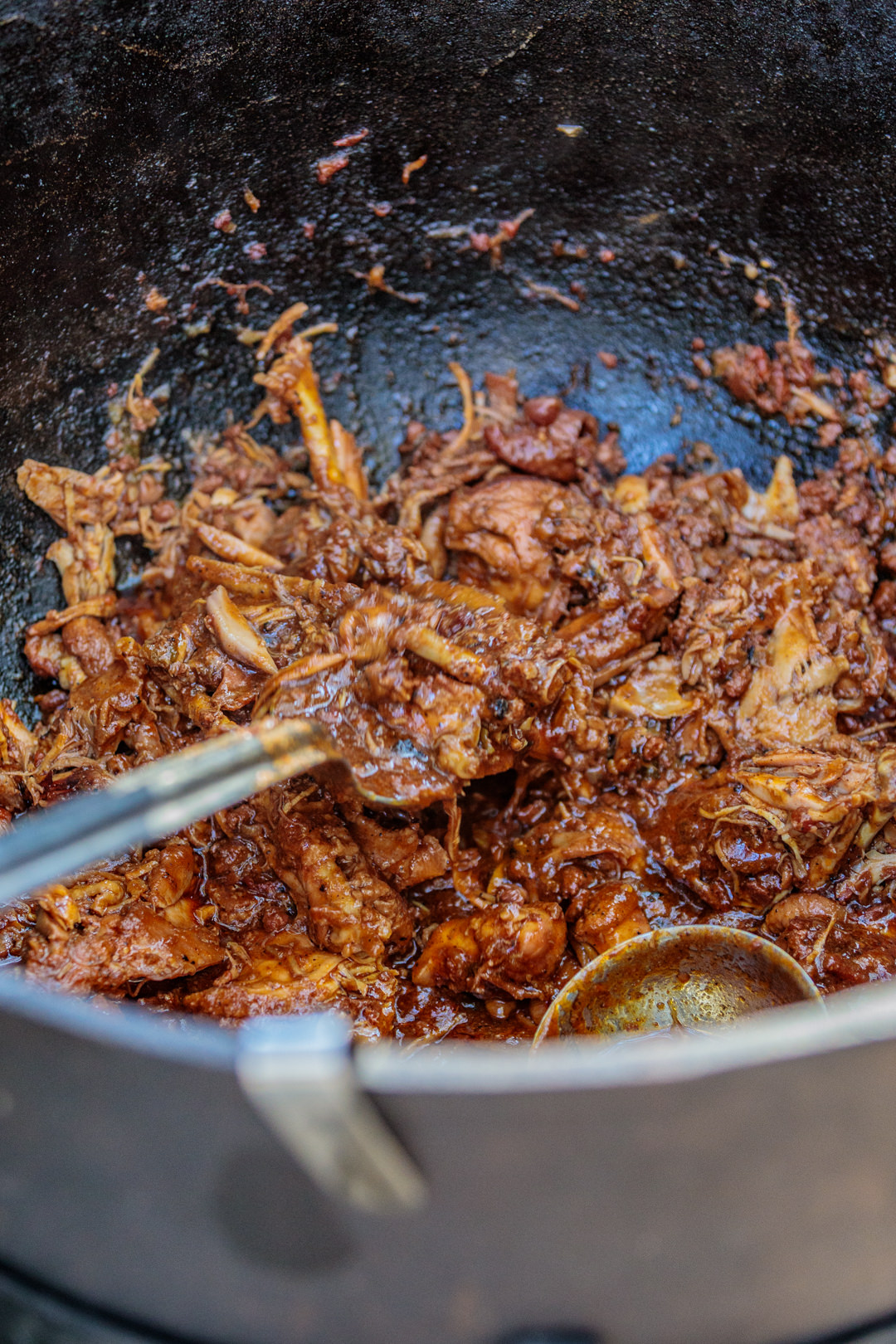 Cajun food is such an intrinsic part of the culture that I feel like you have to make some serious time to simply taste it all. Rough job, eh? I've always been an avid believer that the best way (for me, at least — and I suspect for many of you since you are following a food blog and all) to fully immerse yourself in a city is through its food. This couldn't be truer for this region. The gumbo, jambalaya, and cracklin' are uniquely Cajun and are best delivered straight from the locals' hands.
Check out my Eating My Way Through Cajun Country post for all the rice about the best bites in Louisiana.
Because I needed a bit of help in narrowing down the food options, I tossed on my stretchy pants and hopped onto the Cajun Food Tours bus. I can personally attest that you shouldn't eat two breakfasts of boudin and donuts before you start a food tour, and I knew better, but I couldn't help myself. Pacing yourself through food traveling should be an Olympic sport, guys.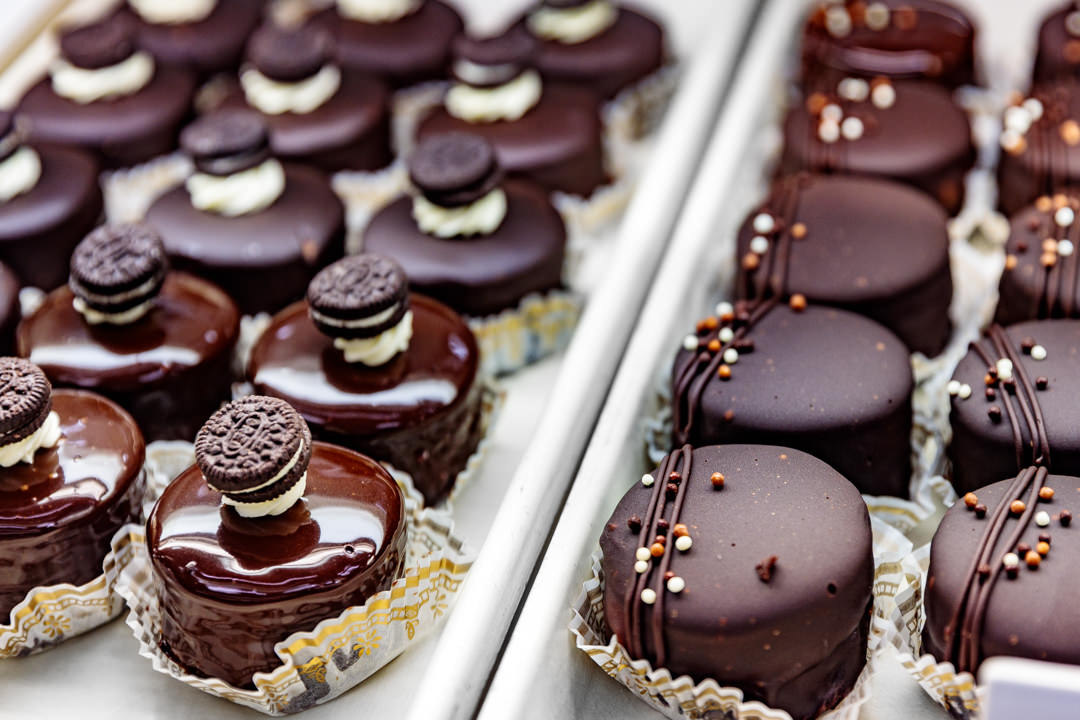 The food tour stopped at five or six restaurants that were perfectly curated and provided a taste of the best that each had to offer. I had (more) boudin, pastries from Poupart's Bakery, cracklin', Swamp Pop soda, king cake, gumbo, grilled oysters, fried alligator and more, in just about 3.5 hours. I can't say enough about how much I recommend food tours when you are visiting a new city, and this was no exception to the rule. Our guide, a former history teacher and native, was incredible at sharing the deep-rooted history and joie de vivre that is evident in the Cajun lifestyle.





Afterward, I headed to Downtown Lafayette for a bit of a stroll. You should stop at the Wurst Biergarten for a locally brewed beer if you have it in you and check out the historic buildings. The Cathedral of St. John the Evangelist, or La Cathédrale St-Jean, is an absolutely gorgeous site with the oldest cemetery in the City. Also, impossible to miss, is the St. John Cathedral Oak which is a nearly 500-year-old oak tree that is breathtaking in size.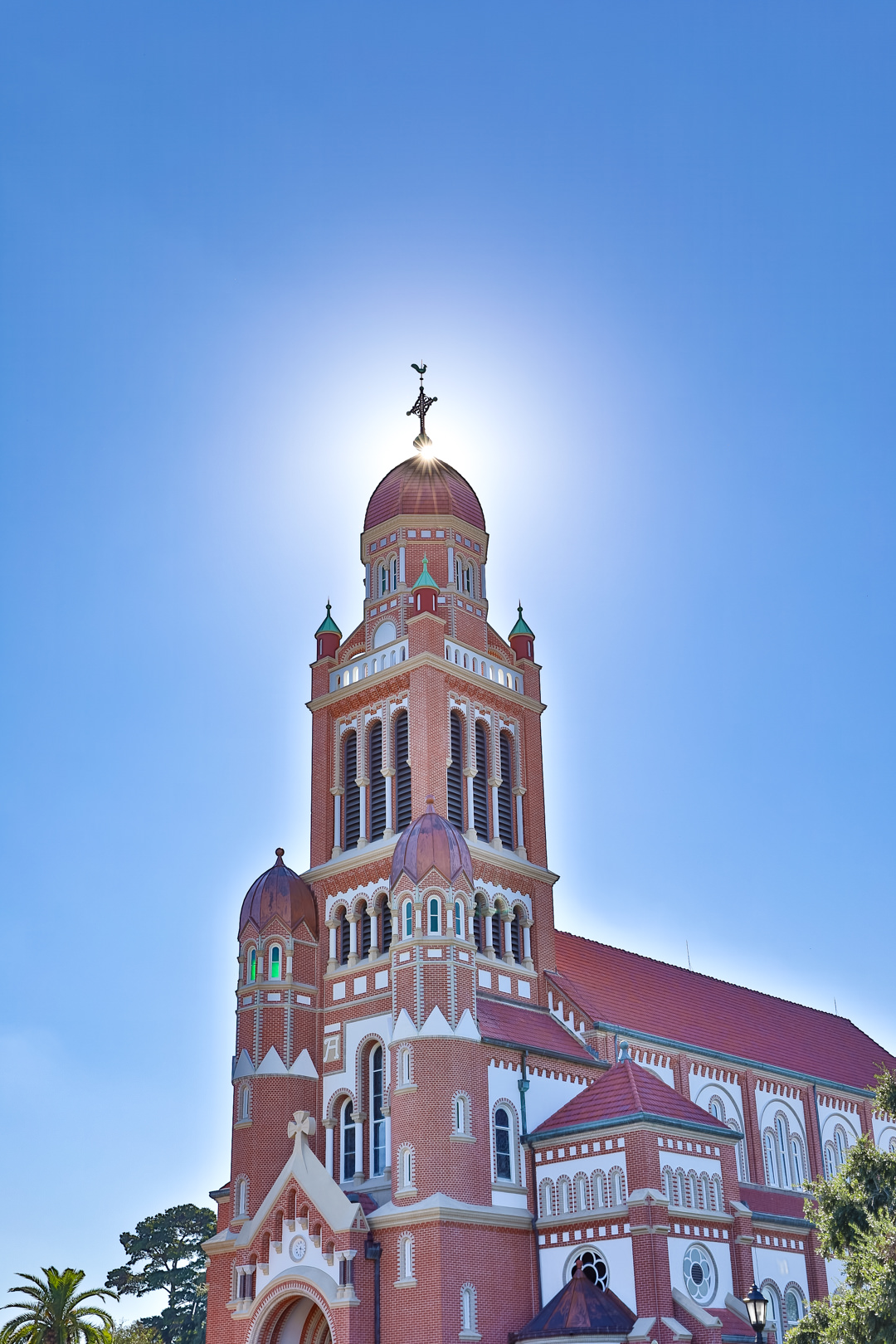 Eat: Lots! Check out my custom Google Map at the bottom of the post for all of my food and drink recommendations. Also check out the Eating My Way Through Cajun Country post.
Broussard, Louisiana
8 miles from Lafayette
Broussard, LA was one of the stops during the food tour, but I liked the gumbo so much that I went back on my own to Ton's Drive-In. Their gumbo served with potato salad passed the local taste test. This says something since almost every local was quick to tell me that gumbo is something best served at home with a group of rowdy friends and family.
Eat:  Ton's Drive-In, NuNu's Market, Fezzos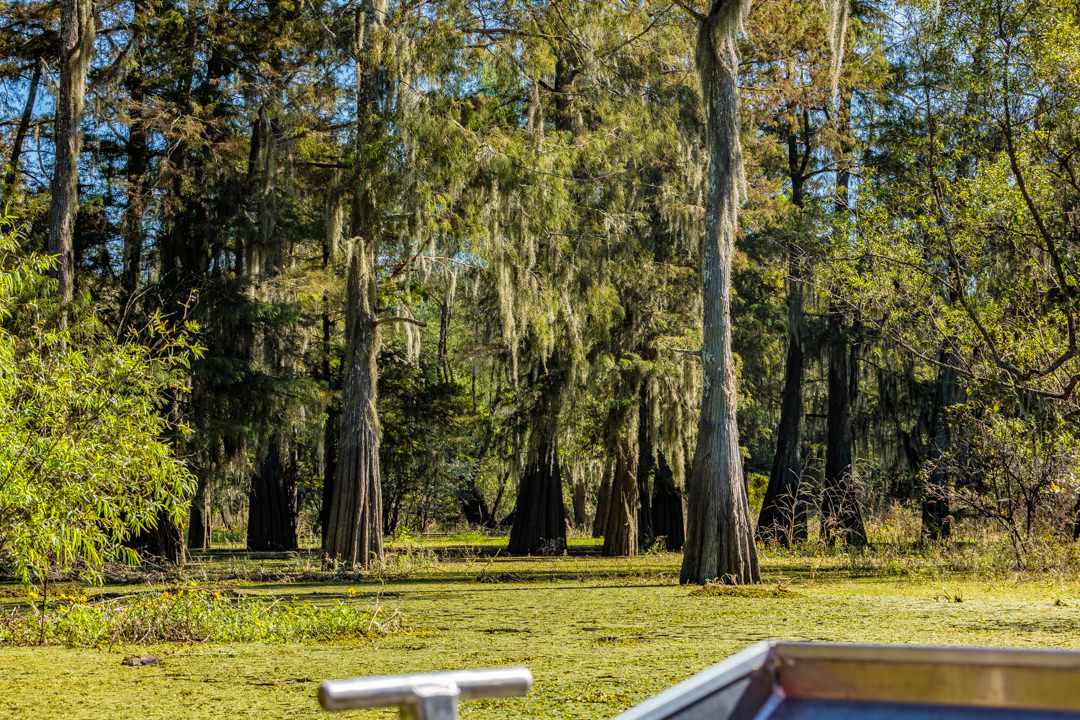 Atchafalaya Basin, Louisiana
25 miles from Lafayette
I have to admit., I was totally one of those tourists that was determined to see an alligator while I was visiting Louisiana. Sure, I've seen them before, even a few wild ones, but I was convinced that my trip wouldn't be complete without a little gator bonding time. Boy oh bayou boy was I in for a treat.
When you hear people talk about the swamps, they really do mean the swamps. Marshes and bayous each have their own distinct features and critters to see up close and personal. Like, seriously up close if you'd like. A highlight of my rendezvous was the airboat swamp tour. I met our guide at the edge of the Atchafalaya Basin Landing and climbed up on the boat with a massive fan and literal Chevy car engine behind. It's a surreal feeling to sit atop just inches of water and marsh and glide right over it all.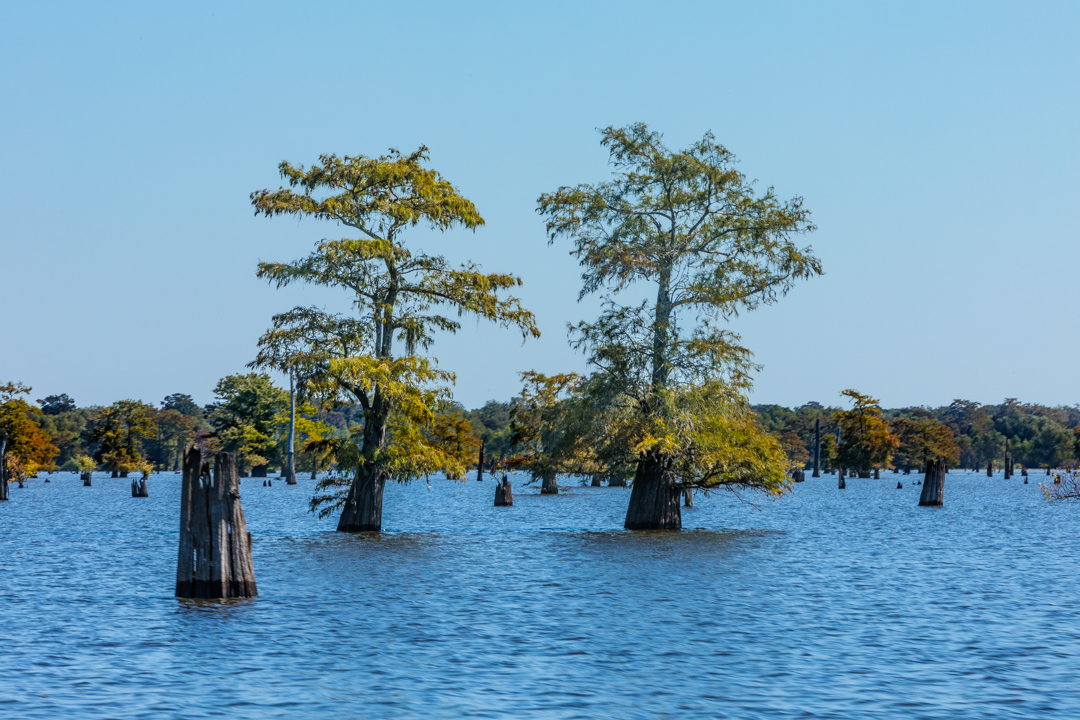 I think we were just about 10 minutes into the ride when the fan slowed and we removed our earplugs. A female alligator slowly swam up to the boat when called to in French and posed to greet the Captain. A few neck rubs and handfuls of grub and she was on her way back to her napping spot. This became a regular occurrence on the tour. The terrain was genuinely beautiful and unlike anything I had ever experienced before.


Eunice, Louisiana
40 miles from Lafayette
Les haricots ne sont pas salés.
Coming from Nashville, I feel like I have a strong understanding of how music can influence and encourage a community at its core. This is certainly true for Cajun Country. Eunice is a quick drive from Lafayette. This quaint town is home to the Jean Lafitte National Historical Park & Preserve and the Liberty Theater. Known to many as the Cajun Grand Ole Opry, I knew I had to check out the Rendez-vous des Cajuns. It is tradition to start at the Preserve every Saturday evening before shaking your boots over to the Theater at 6pm for a night of dancing and live Cajun and Zydeco music. Zydeco is a blend of Cajun and Afro-Caribbean beats, strong with accordion features, that bring everyone together for a great time.
Eat:  Mosaic Café, Ruby's Restaurant


Opelousas, Louisiana
20 miles from Lafayette
Opelousas is a great day trip to learn more about the history of the area, where more than 2,000 children found their home in Louisiana thanks to the Orphan Train Movement. The welfare program, put in place between 1853 and 1930, was designed to transport orphaned children from the New York Foundling Hospital throughout the entire Midwest. The Orphan Train Movement is credited as the start of the modern-day foster care system, and ultimately transported 250,000 children into care. Through this effort, many children found their new home in Opelousas during the years, assisted by the Catholic Church. The community kept pristine records and items from the Movement that are still visible at the museum in the center of the town.
Eat:  Billy's Boudin, Mama's Fried Chicken, Crawfish Shack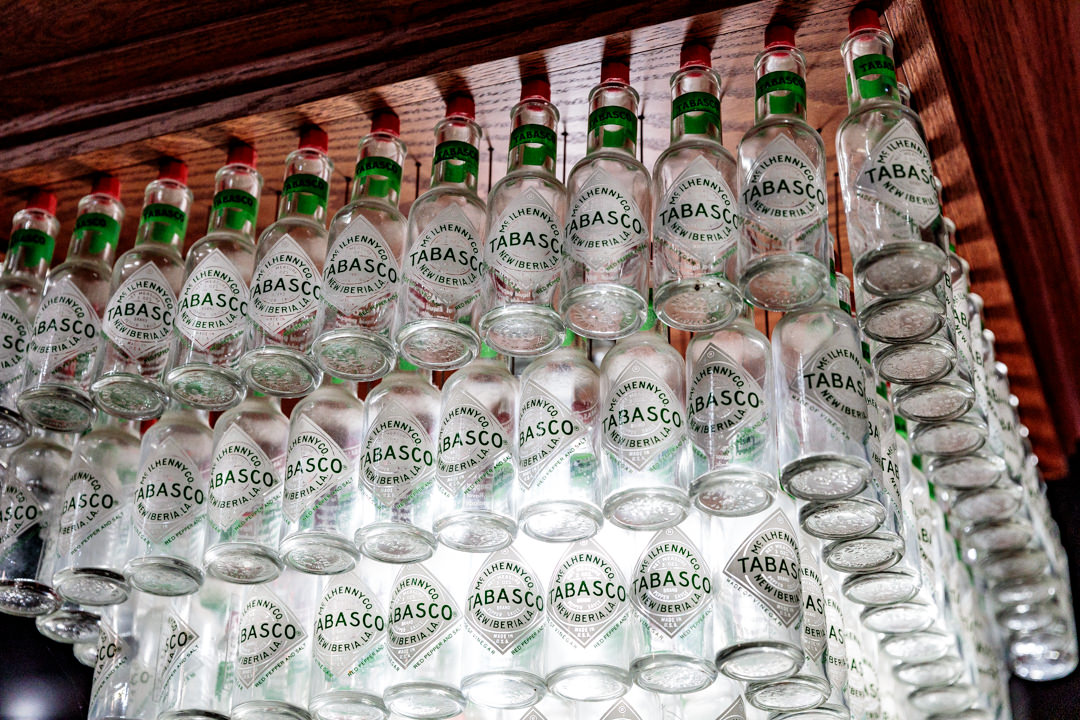 Avery Island, Louisiana
29 miles from Lafayette
Home to the famous TABASCO® Pepper Sauce, Avery Island is one of five 'islands' that is elevated above the marshes of Southern Louisiana. The island uniquely sits on a solid rock salt bed that is thought to be taller than Mount Everest. The TABASCO® plant can be toured, has a restaurant, and is the only place in the world where TABASCO® Pepper Sauce is made. Jungle Gardens is a 170-acre semitropical garden curated by Edward Avery "Ned" McIlhenny, son of the creator of TABASCO®. The gardens are home to international plants, a 900-year old Buddha statue, and plenty of flocks of wildlife. It's a great half-day trip to relax in nature. Trails are available on the island to hike, walk, cycle, or drive.









Map it out!
Check out our custom map of favorite to plan your Louisiana adventure:
Are you heading to Louisiana? Have you been?
Share your favorite memories or questions in the comments below.