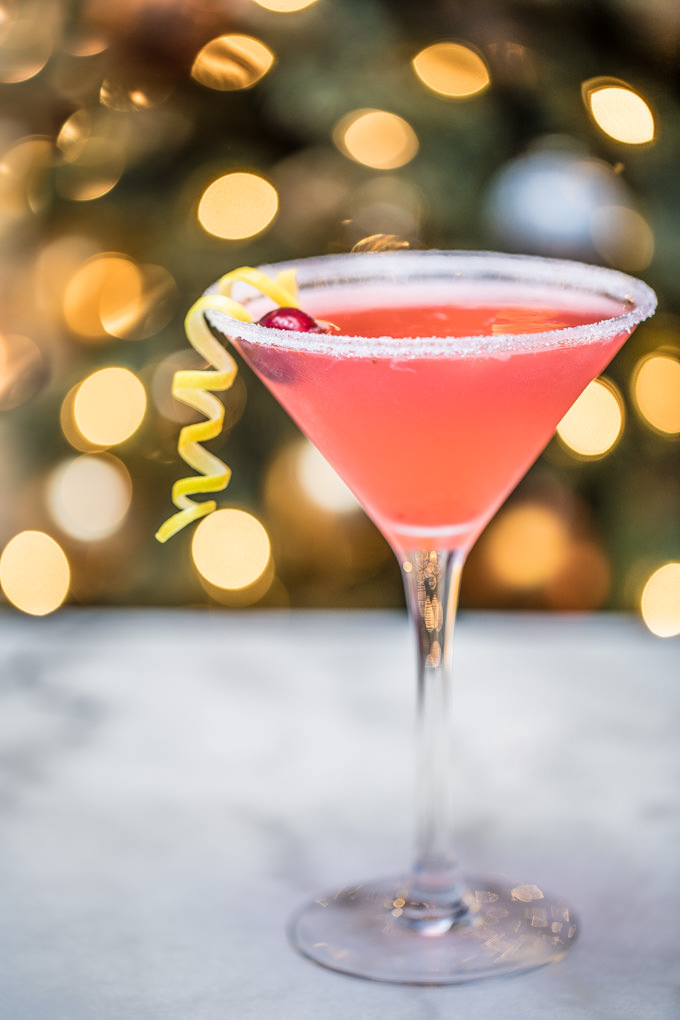 Christmas time is heeeeere. Bringing lots of boozy cheer. — All I need now is a spotlight, a piano, and a nice holiday cocktail to start the show.
Taking a cranberry twist to the lemon favorite, this Cranberry Lemon Drop Martini is the perfect holiday companion for the season.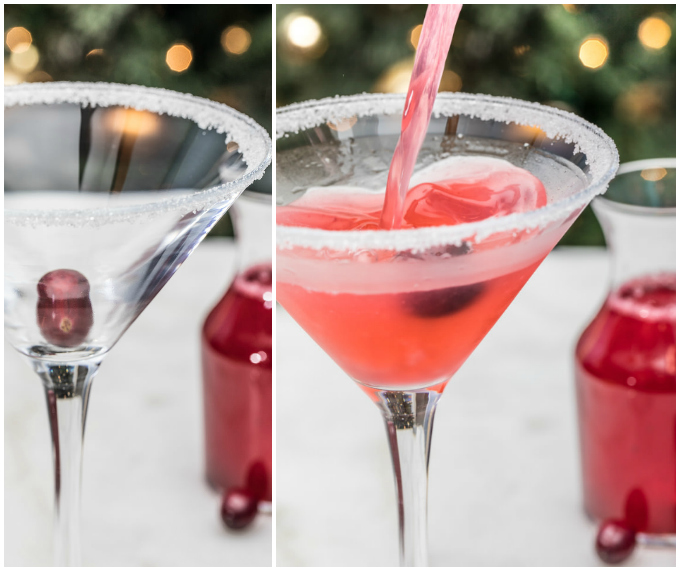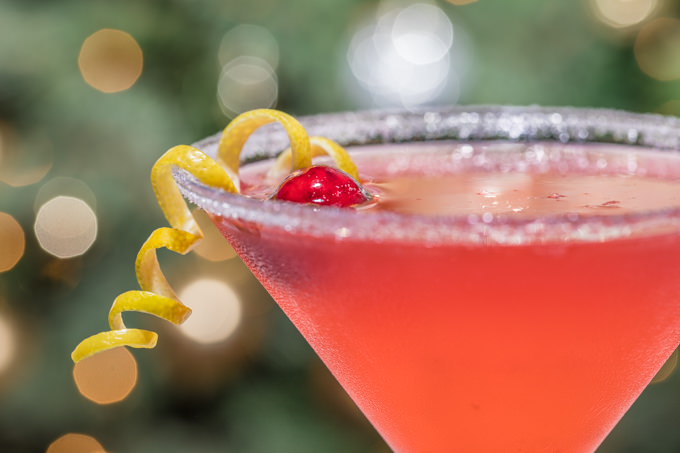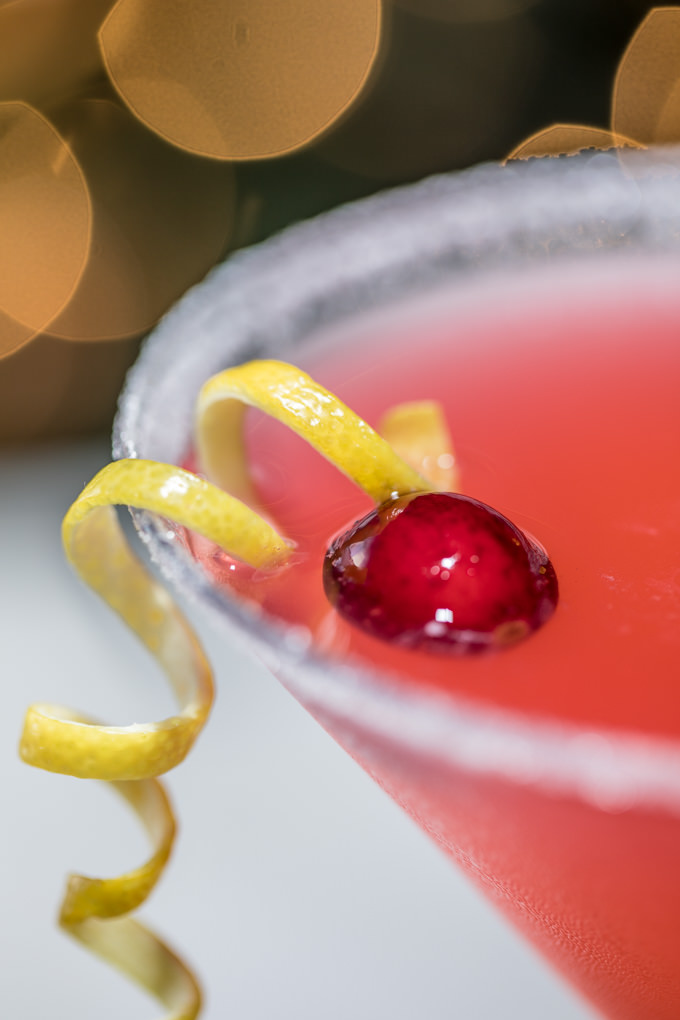 There really isn't much to the perfect lemon drop concoction. A few simple rules. Fresh, fresh, fresh. There isn't much that goes into this cocktail, so make sure that all of the parts are just perfect. Quality booze (this isn't a PBR bar), real lemon juice (that bottled stuff is just nasty… what is it made of, anyway?!), and a touch of homemade sweetness.
Although it is against the unspoken rule of a good martini, I prefer this one shaken like a salt shaker. I find it leaves a super chill, smooth finish and gives a splash of dilution that helps that blast of sweetened vodka ease up a bit. Try it both ways. A good reason to make another drink, right?
Personally, the sugar rim is what makes this one of my favorites. Maybe it was because I was that kid that used to sneak sugar packets form restaurants and just eat them in my room at night. Weird? No? Didn't think so. — Sugar rim is always a bonus. You could even use some finishing sugar for an extra holiday glimmer.
Watch out, y'all. These tarts will sneak up on you like those cookie calories for Santa.

Cranberry Lemon Drop Martini
Cranberry holiday twist on a classic lemon drop martini favorite from SouthernFATTY.com.
Author:
Phillip Fryman | SouthernFATTY.com
Ingredients
Cranberry Simply Syrup
5 ounces cranberries
1 cup sugar
1 cup water
Cranberry Lemon Drop
1½ ounces vodka
1½ ounces limoncello
½ ounce lemon juice, fresh
¾ ounce cranberry simple syrup
sugar, to finish, optional
Instructions
Cranberry Simple Syrup
Boil cranberries, sugar, water for a couple minutes until sugar is completely dissolved and cranberries broken down.
Strain and cool.
Cocktail
Combine ingredients in shaker full of ice.
Shake well for 30 seconds.
Rim a martinin glass with lemon juice and dip in sugar, if desired.
Pour in drink and enjoy.
Find more on SouthernFATTY.com
Find our other cocktail recipes HERE.