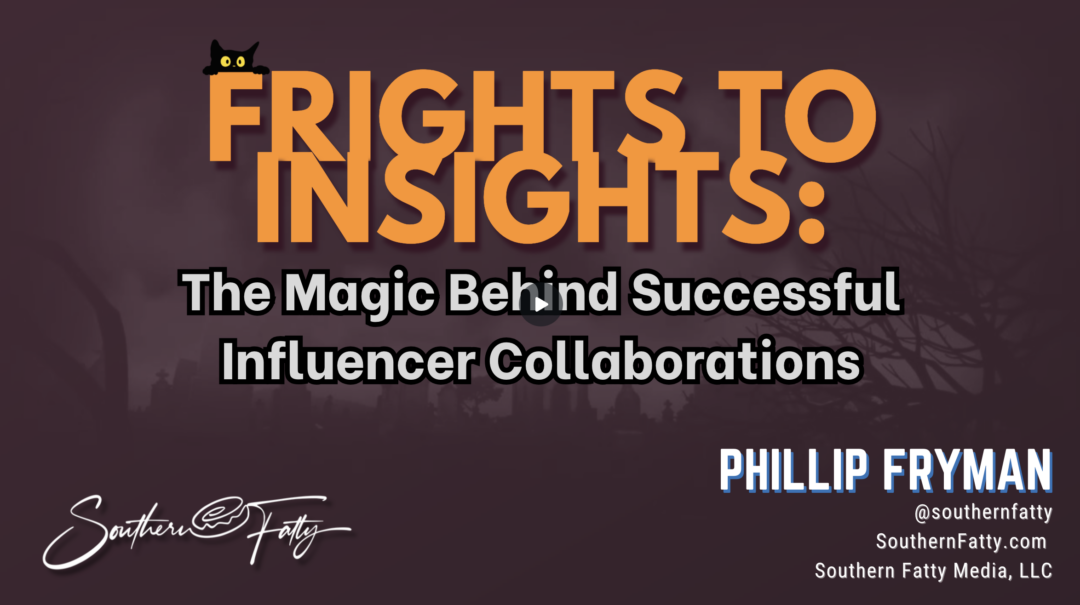 Download "2023 Frights to Insights Presentation"

2023-Frights-to-Insights-Notes-Phillip-Fryman-1.pdf – Downloaded 38 times – 39.00 MB
Frights to Insights: The Magic Behind Successful Influencer Collaborations
Phillip Fryman, SouthernFatty.com / @southernfatty

Dive deep into the realm of influencer collaborations, as we unmask the myths and shed light on the tricks and treats of effective brand partnerships.

From ghosting fears to brewing success, get ready for a bewitching briefing on leveraging influencer outreach for mutual benefit and genuine engagement.

To view the presentation with video content, click here.