Country Ham Melt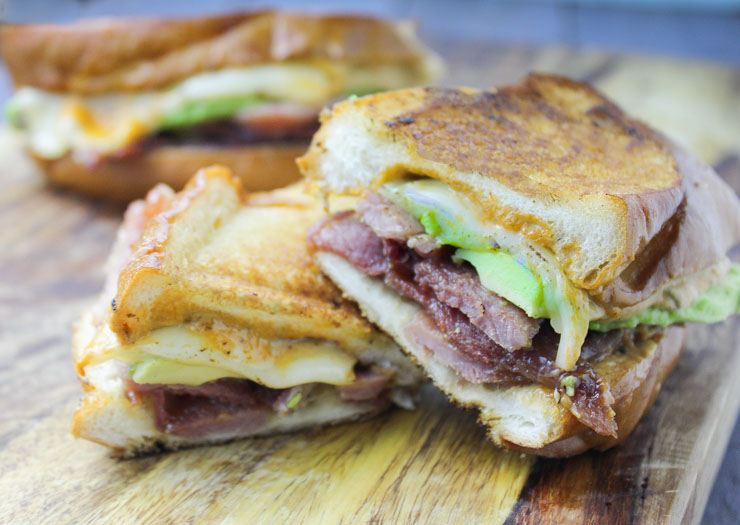 1 slice country ham
1 tablespoon brown sugar
¼ cup water
¼ avocado, sliced
fresh ground black pepper
1 slice swiss cheese
½ - 1 tablespoon Roasted Tomato Pepper Mayo
2 slices sweet Italian bread
1 tablespoon butter
In pan over medium heat, add country ham slide with brown sugar and water. Cook until reduced and thick- syrup-like.
Remove to cool.
Slice sweet Italian bread on a very wide bias (so you end up with wider pieces than the loaf).
Layer the ingredients between the bread: Country ham, avocado, black pepper, swiss cheese, mayo.
Over medium heat, melt butter and toast sandwich, carefully flipping to toast both sides.
Remove from heat, slice in half and enjoy!
Visit SouthernFATTY.com for more recipes.