Double the coffee with this rich, coffee-packed cake layered with espresso meringue buttercream frosting. A perfect balance of sweet and savory, this cake recipe can be a morning pick-me-up or cuppa cake closer.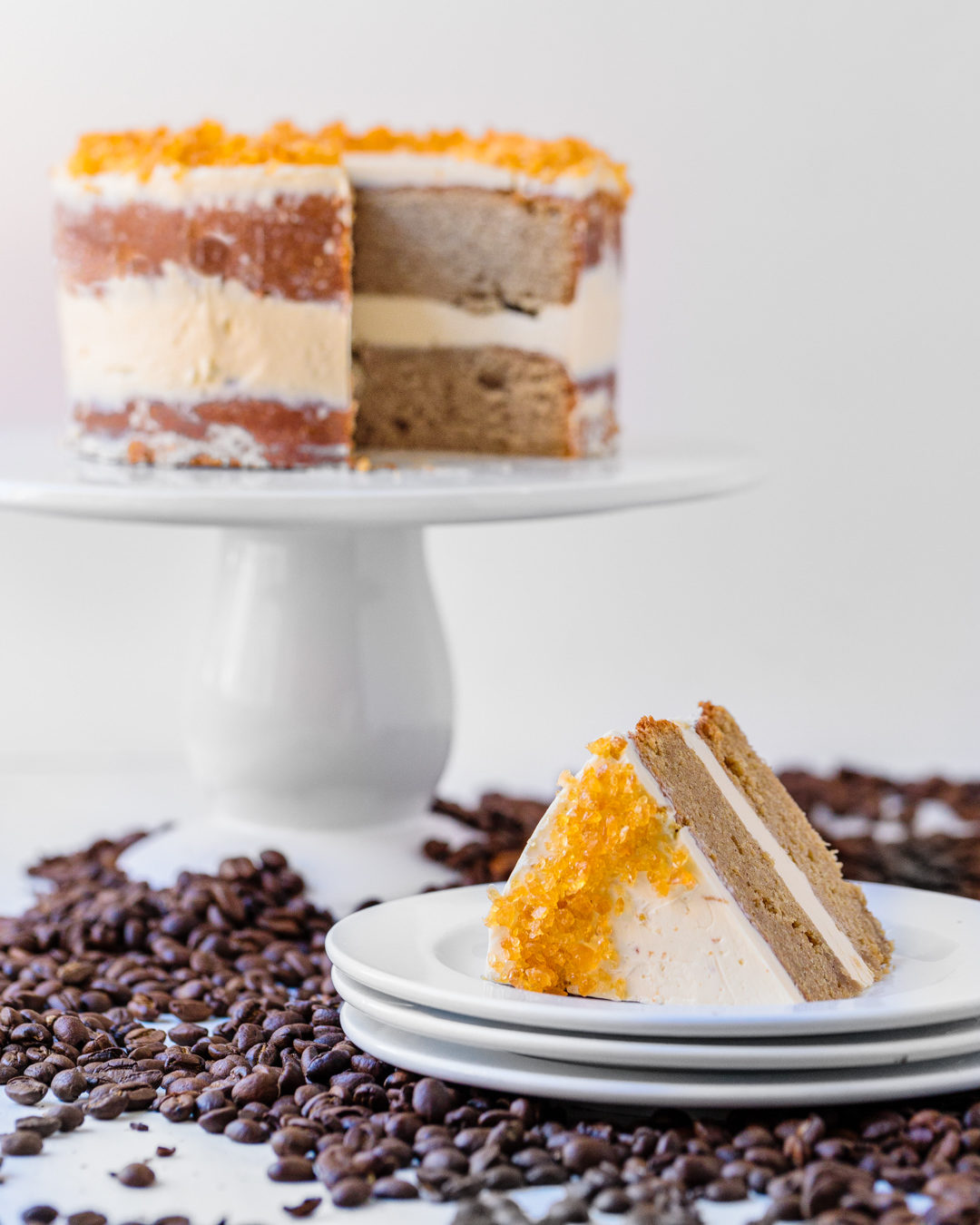 I guess I should actually call this a coffee cake cake, since it isn't your traditional streusel-topped coffee cake (which is one of my all-time favorite desserts, I may add), but is instead an actual cake that has coffee in it. Much like my morning java routine, this cake packs a bunch with not one, but two cups o' coffee in the recipe.
If you've been following me on the 'Gram (you have followed my Instagram, right???), you'll know that I have been trying to share more of my cookbook adventures with y'all. I have a bit of a cookbook collection addiction, I suppose. I don't think it's a problem, but I did have to add a new shelf recently. One day, when I actually get the slightest bit organized with a publishing schedule for this blog (going into year 6 in the new year… about time? we'll see…), I would love to have some bi-weekly features or something.
Post a comment with all of your cookbook recs!
Old and new. It gives me an excuse to just buy more. Research, ya know.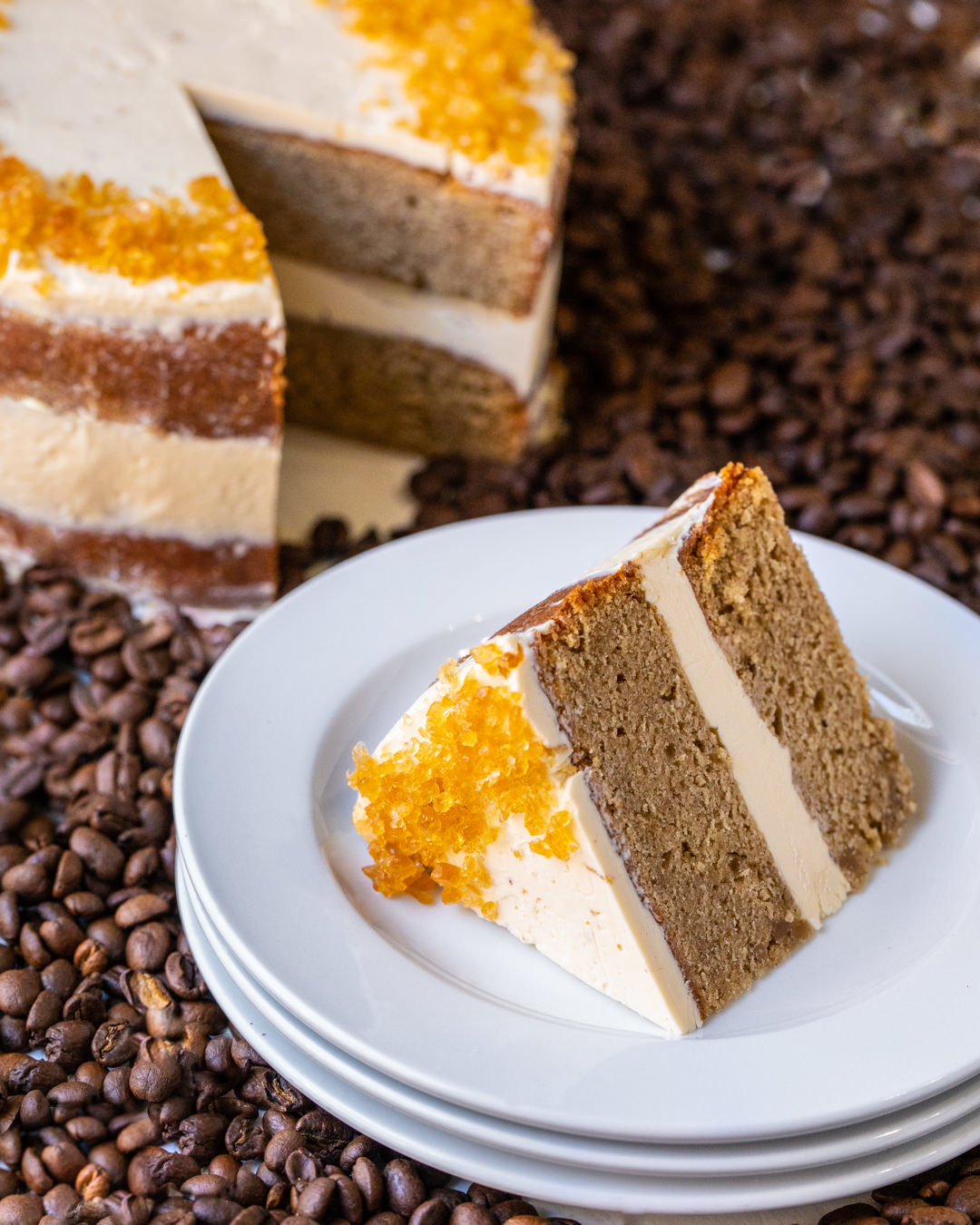 Since I've never been one to follow directions well, I usually end up with some sort of twist on the recipes that I end up trying in my own kitchen. This recipe was no exception to that trend. Rob Newton, executive chef at Nashville's own 21c hotel (which is GORGEOUS) restaurant Gray & Dudley, has a new book, Seeking the South, with a killer Vietnamese Coffee Bundt Cake recipe right in the middle.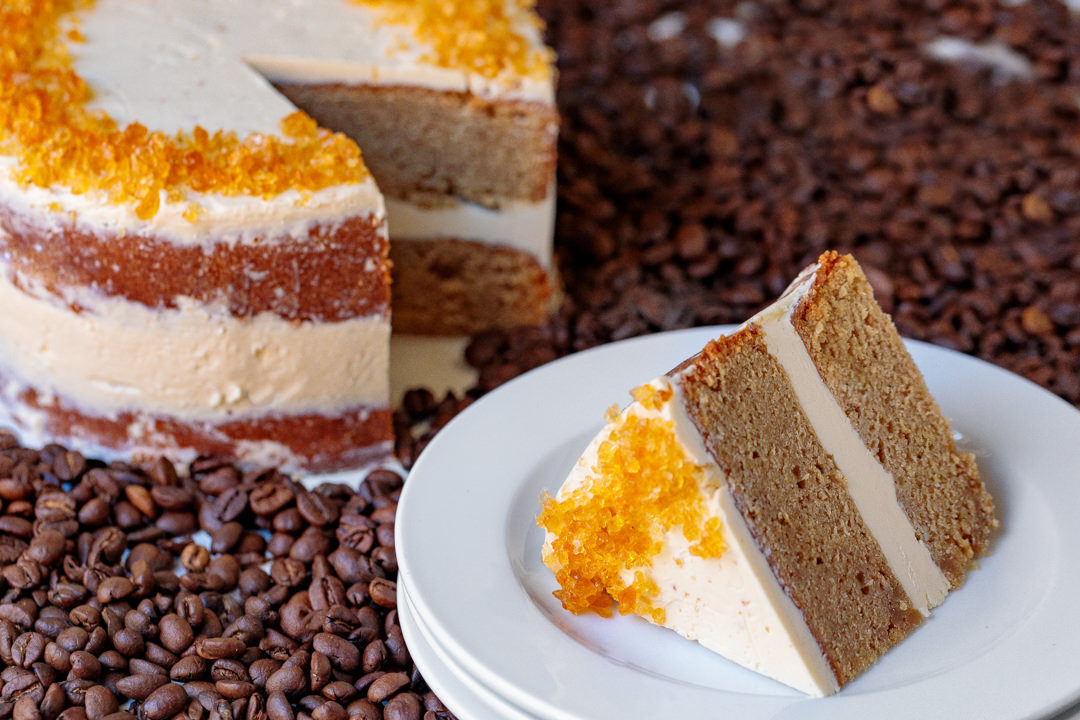 I'm gonna be totally honest with you guys. I initially had planned on making this into tiny mini bundt cakes but might have had one cherry whiskey sour too many because I forgot to grease and flour the pans. I got those lil suckers out of the molds with a prayer and a knife, but they weren't blog photo-ready. No worries, as I ate them for breakfast, but I decided to twist things up with a cake. I won't say that I did it because I didn't want to wash the tiny bundt molds, but you just can't go wrong with a cake.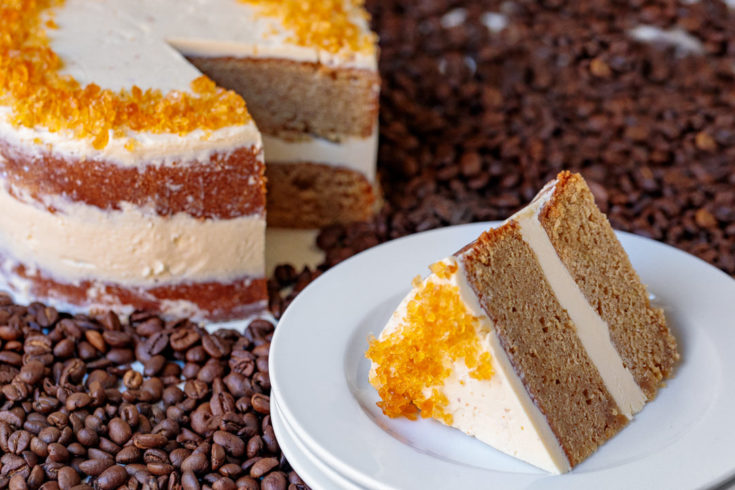 Yield:

8 servings
Vietnamese Coffee Cake with Espresso Buttercream
Additional Time:
15 minutes
Total Time:
1 hour
20 minutes
Double the coffee with this rich, coffee-packed cake layered with espresso meringue buttercream frosting. A perfect balance of sweet and savory, this cake recipe can be a morning pick-me-up or cuppa cake closer. -- From SouthernFatty.com.
Ingredients
Cake
1/2 cup coffee, strongly brewed & cooled
2 teaspoons coffee extract
3/4 cup buttermilk
3 eggs, separated to yolks and whites
1 teaspoons vanilla bean paste or extract
3 cups flour, all-purpose
2 1/2 teaspoons baking powder
1/2 teaspoon salt
16 tablespoons butter, unsalted
1/2 cup sugar, granulated
1 1/2 cups brown sugar, packed
Espresso Buttercream
1/4 cup (75 g) eggs, whites only
3/4 cup (150 g)sugar, granulated
2 tablespoons (30 g) sugar, granulated
3 tablespoons (40 g) water
1 teaspoon (5 g) coffee extract
16 tablespoons (227 g) butter, unsalted, room temperature
1/2 teaspoon (3 g) salt
Instructions
Cake
Heat oven to 350 F.
Butter and flour two 6-inch cake pans well. Set aside.
Combine cooled coffee with coffee extract, buttermilk, egg yolks (keeping whites separated), and vanilla.
Whisk together flour, baking powder, and salt into its own bowl.
In a stand mixer with a paddle, beat butter until smooth.
Add sugars (both types can be mixed together) in batches while mixing.
Mix on medium speed until smooth and fluffy, about 5-6 minutes.
Add alternating batches of the flour mix with the wet mix.
Ensure mixture is combined well and smooth.
In a different bowl, beat egg whites only with a pinch of sugar until just stiff peaks.
Fold the egg whites into the mixed batter.
Transfer evenly to pans.
Bake until a knife comes just out clean, about 45 minutes. Tent the tops with foil if needed to prevent burning before center is cooked. Do not overcook.
Remove to cool completely.
Buttercream
Place the egg whites and 2 T sugar in a mixer bowl with a whisk attachment and set aside.
Combine the 3/4 cup sugar and water together in a small saucepan over medium-high heat.
Heat until candy thermometer reaches 220 F. Keep heating the sugar syrup while starting the mixer wiith egg whites on medium speed.
The goal is to have just stiff peaks of the egg whites when the sugar syrup reaches 248 F. If the whites are stiff prior to sugar reaching this temperature, reduce to lowest speed and wait for sugar syrup to reach temperature.
When sugar syrup reaches 248 F, remove immediately from the heat and reduce the mixer to low speed.
Carefully pour the sugar syrup into the mixing egg whites. Aim for where the whites meet the bowl, avoiding the sides of the bowl and avoiding the whisk itself as to not splash hot sugar.
The whites will expand and fluff. Add the coffee extract. Turn up the mixer speed to medium/medium-high and mix until the now meringue bowl is cooled to room temperature to touch, 15-20 minutes. (Too warm and the butter will melt and you will have to chill and re-whip, etc.).
Add butter in pieces while continuing to mix. Add salt. Continue to whip vigourously until smooth.
Finishing
Cut cake into layers as desired.
Fill between with buttercream.
Frost with buttercream and decorate as desired.
Enjoy! Find more recipes on SouthernFatty.com.
Share any pictures by tagging @southernfatty / #southernfatty
Notes
Recipe inspired by Rob Newton's Seeking the South Vietnamese Coffee Bundt Cake. Find the cookbook linked below.
Recommended Products
As an Amazon Associate and member of other affiliate programs, I earn from qualifying purchases.
Nutrition Information:
Yield:
8
Serving Size:
1
Amount Per Serving:
Calories:

470
Total Fat:

19g
Saturated Fat:

12g
Trans Fat:

0g
Unsaturated Fat:

6g
Cholesterol:

70mg
Sodium:

30mg
Carbohydrates:

30g
Fiber:

1g
Sugar:

31g
Protein:

6g