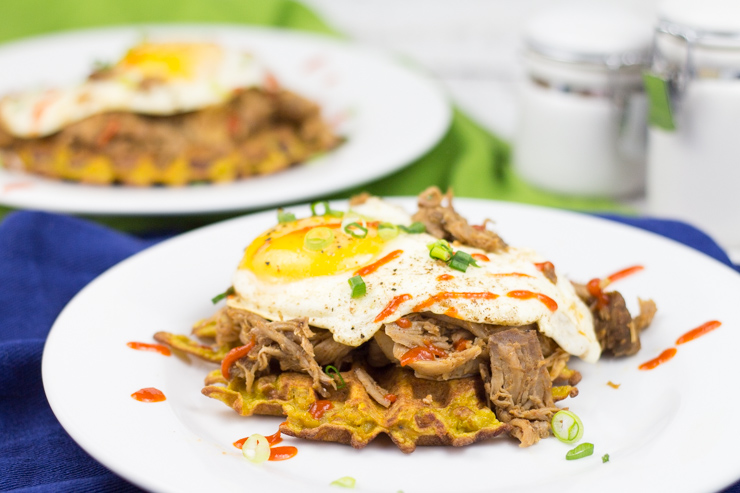 Belgian waffles, chicken & waffles (my personal favorite), waffle cones… Everyone loves something that is waffled. You wouldn't believe the number of different foods you can throw into the middle of a waffle iron and result in a crispy, textured delight.
 
Sweet Potato Pulled Pork Waffles are the latest successful result of our waffling experiments.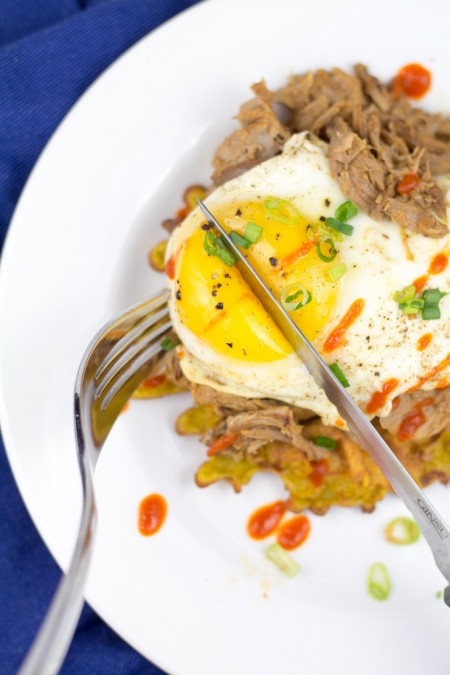 Errrryday, I'm wafflin'! — Waffles are a breakfast favorite for good reason. Pressing batter into a hot iron gives the treats a great texture that adds unique character to an otherwise flat and possibly bit boring breakfast. That added crisp leaves a beautiful template for adding toppings or sauces on top without having to worry about it all running off. Nobody wants to lose any their precious syrup, do they?! Nope.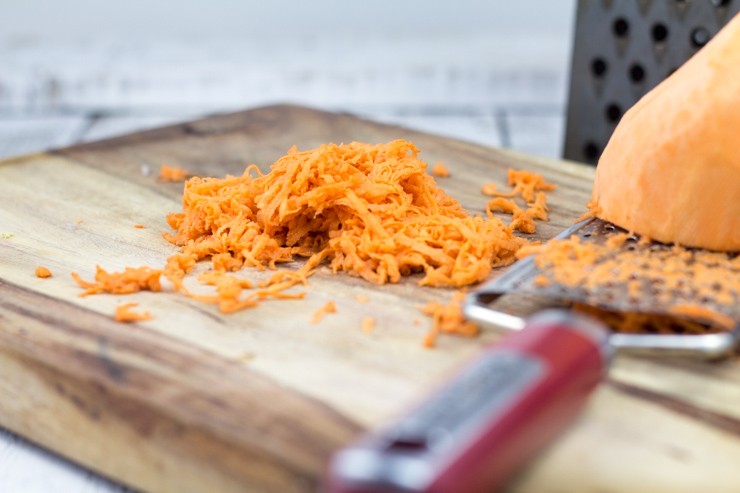 Save those bodacious Belgians for next weekend. This time we are going to makes things a bit more savory. I started to think of what I could transform into a waffled dinner option after reminiscing about one of my favorite evening meal memories from my childhood— breakfast for dinner. I've only recently found out that this isn't just a regular occurrence for people across the world. (WHAT? WHY?)
Here in the South, it's just something that you do. Grits, biscuits, pancakes, maybe some country ham. It was like a special dinner treat. Sorta like that one time a year your mom lets you eat ice cream for breakfast. Or maybe when you sneak a Little Debbie cake from the pantry after school before dinner… Not that I've ever done that or anything.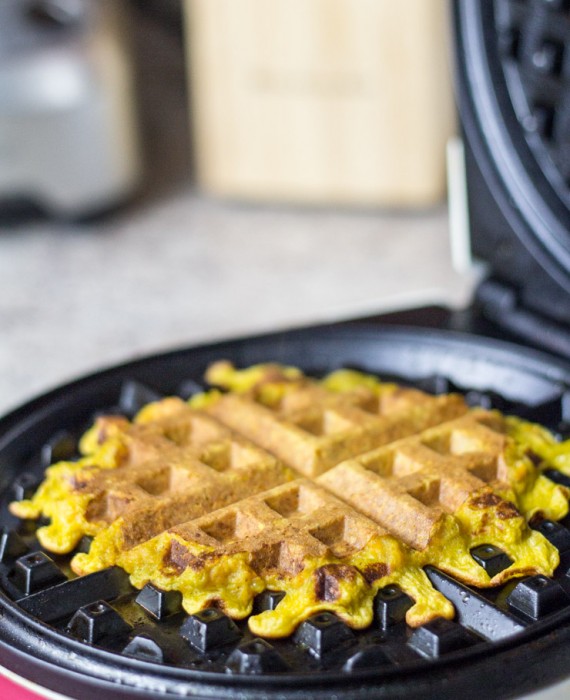 This is the best of both worlds. You get a nice breakfast feel with the crispy sweet potato waffles, along with a legit dinner entree of homemade puled pork. Since we couldn't possibly stop there, we'll just go ahead and add a sunny fried egg on top with a bit of sriracha. Because, well, SRIRACHA!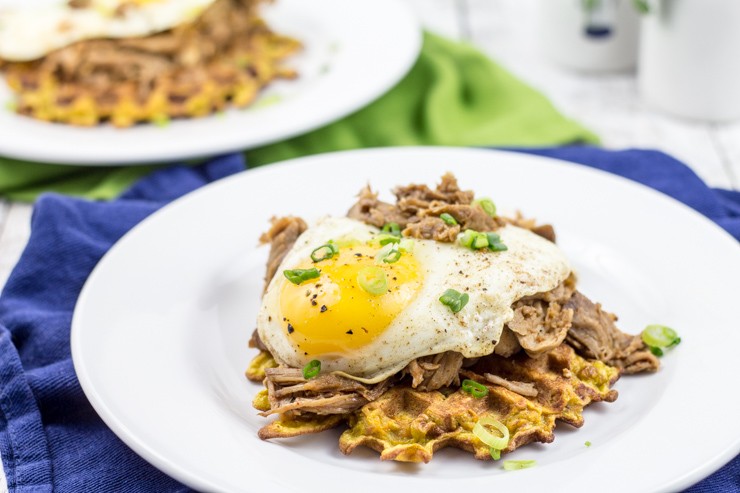 The sweet potato waffle is certainly guest of honor at this dinner. It's light, fluffy center with the crunchy edges is the absolute perfect bed for the rich pork and fried egg to rest on.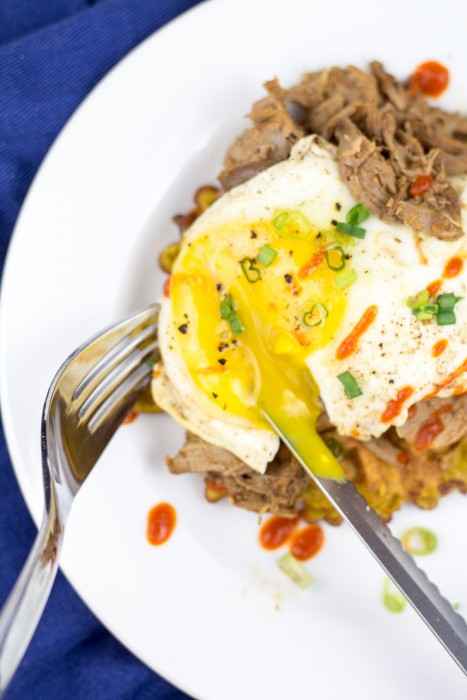 [Don't tell the kids that this waffle is actually pretty healthy…]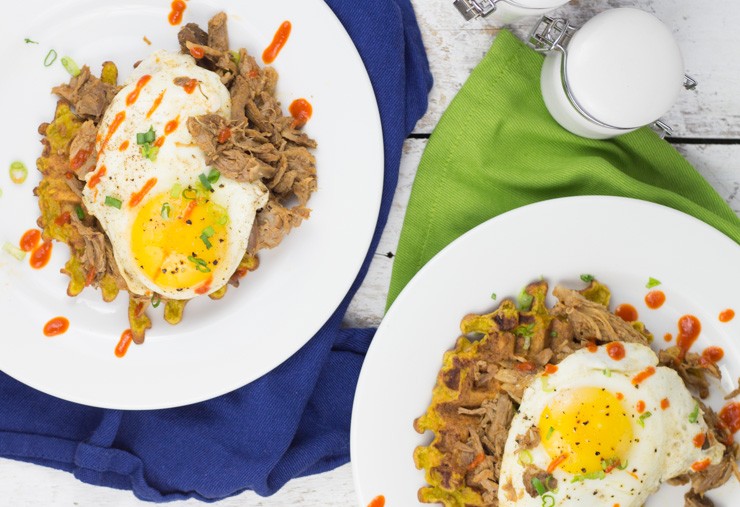 Treat yo'self! — You won't regret this one.  —Enjoy!
Sweet Potato Pulled Pork Waffles
Crispy, simple sweet potato waffle topped with homemade pulled pork bbq, fried egg, and sriracha.
Ingredients
1 large sweet potato, grated
1 egg, beaten
2 tablespoons flour
¼ teaspoon baking powder
1 tablespoon butter, melted
¼ teaspoon cinnamon
⅛ teaspoon nutmeg
½ teaspoon vanilla extract
½ tablespoon milk, optional (if needed - see instructions)
pulled pork, fried eggs, sriracha
Instructions
Squeeze grated sweet potato in cheesecloth or paper towel until moisture is removed as much as possible.
Combine and sift flour and baking powder well.
Combine grated sweet potato with other ingredients.
Add the optional milk if needed for a thinner consistency.
Cook in waffle maker by manufacturer instructions until exterior is crispy.
Top with pulled pork (CLICK HERE for recipe), fried egg, sriracha and green onion.
Enjoy!
Visit SouthernFATTY.com for more recipes.
Notes
2015 - SouthernFATTY.com
Breakfast for dinner. Yes or no? Comment below!