Cheese Fritters with Sweet Honey Mustard Sauce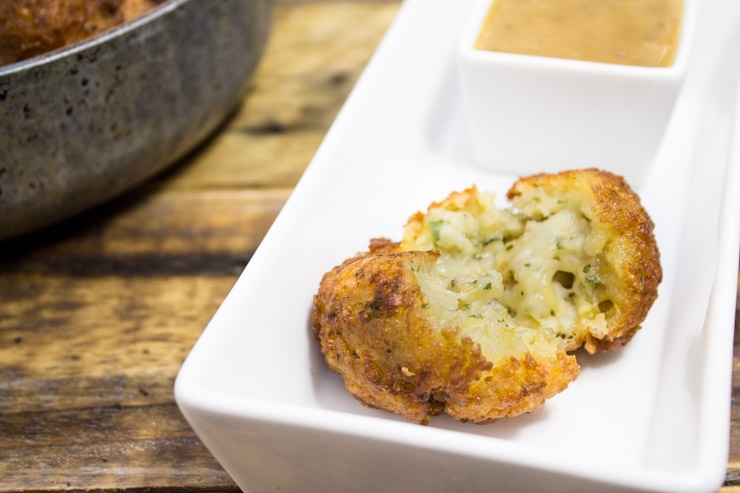 Serves:
30 large fritters
2½ cups flour, (self rising helps them to puff more)
¾ cup sour cream
4 eggs, whisked slightly
3 cups cheddar cheese, shredded
2 cups mozzarella cheese, shredded
1 cup parmesan cheese, shredded
1 cup swiss cheese, shredded
½ cup green onions, diced
2 tablespoon parsley, dried
1 tablespoon garlic powder
1 teaspoon salt
1 teaspoon cayenne pepper
3 teaspoons garlic, minced
3 tablespoons honey
3 tablespoons dijon mustard
2 tablespoons spicy mustard
2 tablespoons sugar
dash hot sauce
Combine all ingredients in large bowl and mix well.
Refrigerate for at least 1 hour. This will help with the texture when frying.
Heat oil to 350 F. Scoop balls of batter and fry until golden. About the size of a golf ball.
Drain and cool.
Combine all ingredients and enjoy.
Visit SouthernFATTY.com for more.
Recipe by
Southern FATTY
at https://www.southernfatty.com/cheese-fritters/