White Chili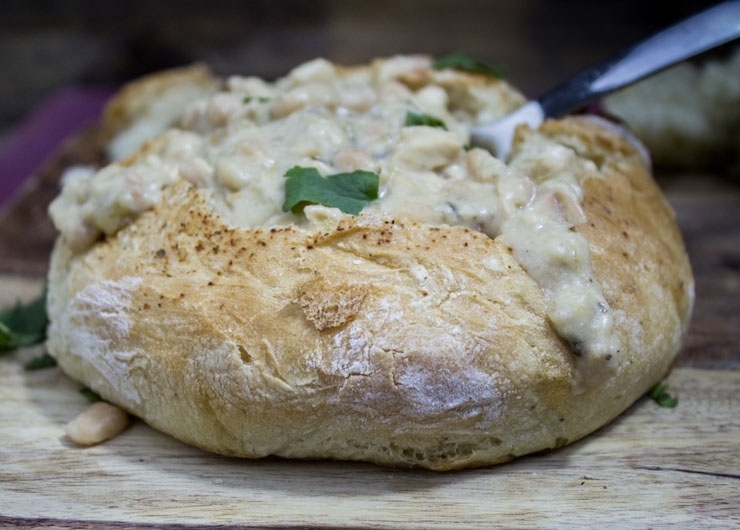 1-2 lbs chicken, (breast - boiled and cubed)
4 cans white beans, rinsed
2 tablespoons butter
½ cup onion, diced
2 teaspoons garlic powder
1 teaspoon garlic, minced
8 oz green chiles
1 teaspoon oregano
½ teaspoon cumin
½ teaspoon white pepper
3 cups chicken broth
3 cups colby-jack cheese or mont-jack cheese
16 oz sour cream
Melt butter in large pot over medium heat.
Sauté onion and garlic for about 2 minutes, until slightly golden.
Add beans and broth, chicken, chiles, spices.
Turn down heat to low/medium-low.
Add cheese, sour cream. Simmer until thickened, about 60-90 minutes.
Share with friends and be sure to visit SouthernFATTY.com and let us know how it was!
Visit SouthernFATTY.com for the bread bowl recipe!