Tequila Glazed Peach Tart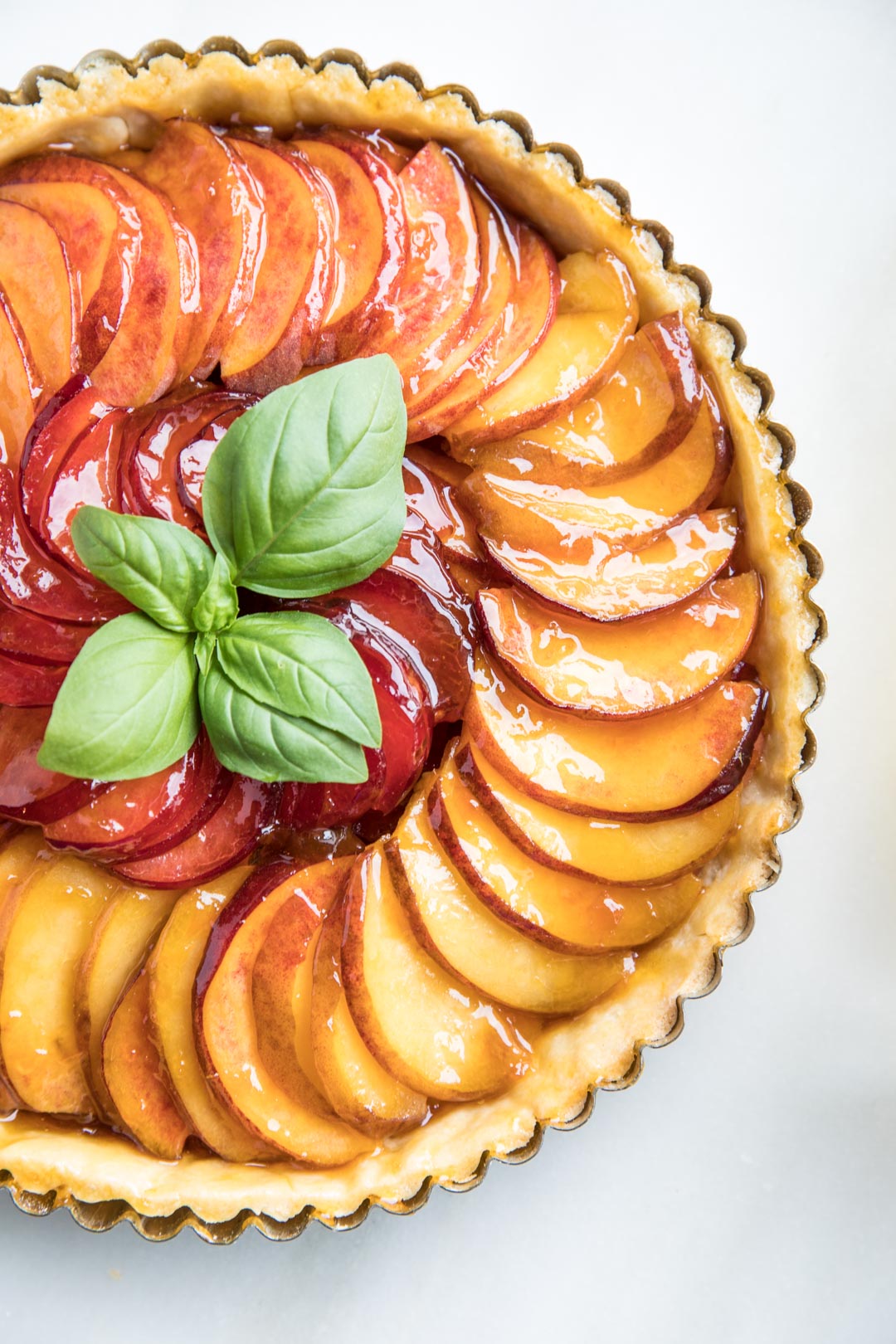 Author:
Phillip Fryman | SouthernFATTY.com
2 tablespoons tequila
1 each pie crust, homemade or pre-made
4-6 peaches, cleaned and sliced thinly
2-3 plums, cleaned and sliced thinly
¼ cup apricot preserves
2 tablespoons basil, fresh, to garnish
Bake crust and cool completely. Set aside.
Slice peaches and plums thinly. Keep cold.
Prepare the glaze by placing preserves and tequila in a small saucepan over medium heat.
Cook for 3-5 minutes until combined and thinned out.
Remove from heat to cool slightly.
Brush a thin layer of the jam on the bottom of the crust. This helps it to stay crisp.
Once everything is sliced, layer as desired. I prefer about twice as many peach slices as plum.
Brush remaining glaze over fruit. Chill and serve.
Find more recipes on SouthernFatty.com!
Recipe by
Southern FATTY
at https://www.southernfatty.com/tequila-glazed-peach-tart/