Spicy Sriracha Garlic Aioli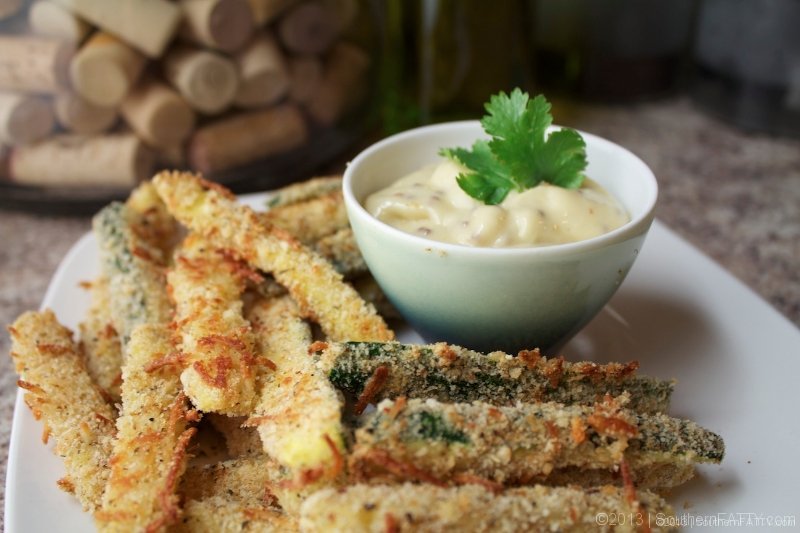 1 cup mayonnaise
2 tablespoons Sriracha
1 tablespoon ground mustard
1 teaspoon paprika
1 clove garlic, minced (sub. 1 teaspoon garlic powder if unavailable)
1 lime, zested and juiced (sub. 1-2 tablespoon lime juice)
salt, to taste
Zest and juice the lime. Lime zest is very robust. I used ¼th of the lime, zested, along with the juice. Fresh lime preferred. Substitute 1-2 tablespoons lime juice, bottled, if required.
Combine other ingredients.
Add salt to taste.
Refrigerate for optimal taste. This will last for a very long time refrigerated. Great on almost everything! Burgers, fries, etc.
Enjoy! Come back to SouthernFATTY.com and let us know how you liked it!
Recipe from SouthernFATTY.com || Sharing encouraged with proper credit given.
Recipe by
Southern FATTY
at https://www.southernfatty.com/crispy-parmesan-zucchini-fries/