Vanilla Bourbon Sipper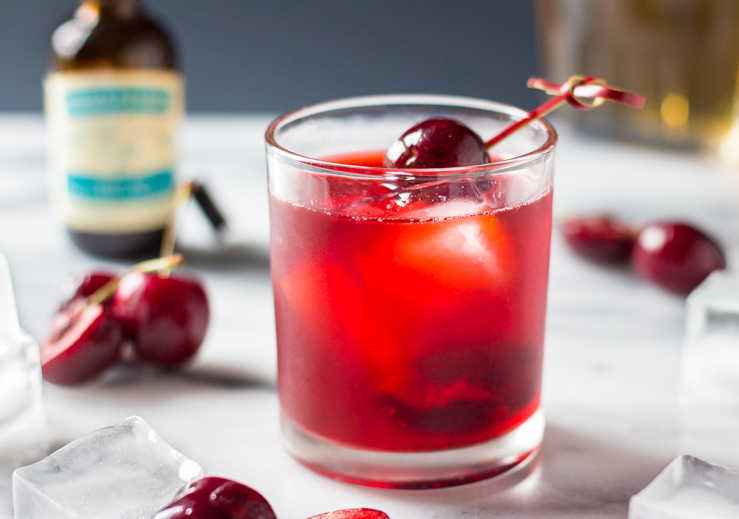 In cocktail glass, add dash of bites. Swirl to coat inside of glass as best possible.
Add pitted cherry and cover with simple syrup.
Muddle cherry into syrup to release cherry juices.
Add remaining bourbon & vermouth.
Mix in the Nielsen-Massey Tahitian Pure Vanilla Extract.
Swizzle stir well to combine.
Add ice and enjoy this summer sipper by Southern FATTY.
NOTE: This is a strong, sipping cocktail. Try it before and after you allow the ice to slowly melt into the bourbon-base for varying flavors.
Enjoy!