Babka Cinnamon Twist Doughnuts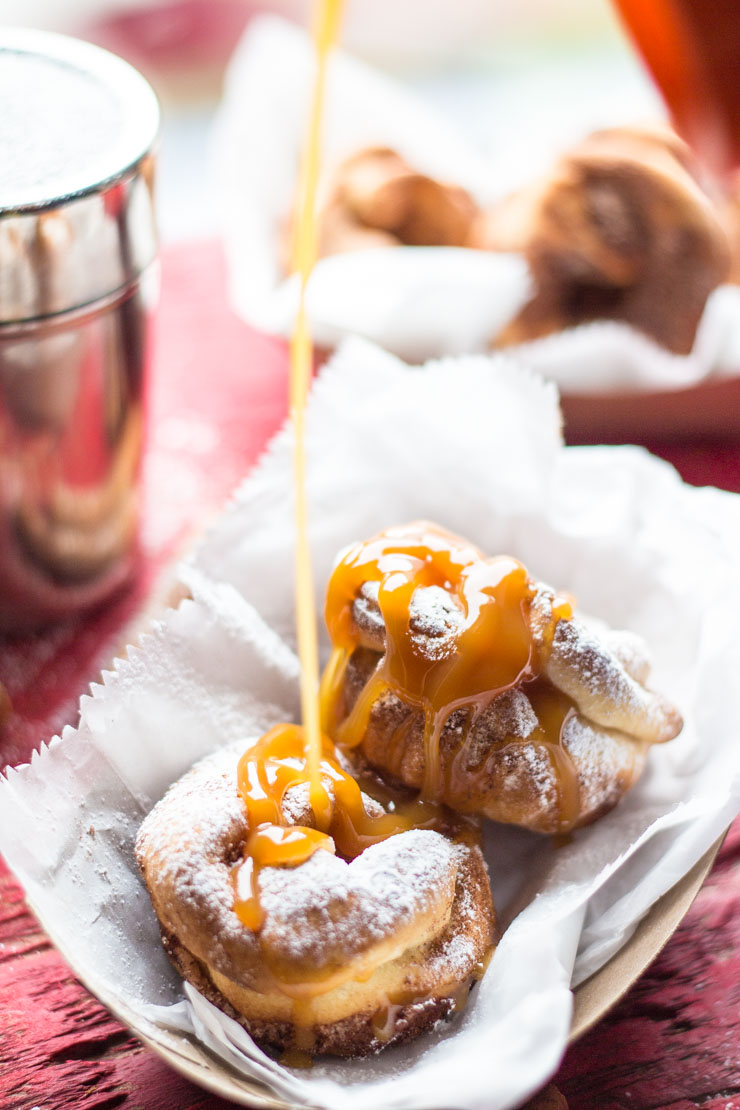 2 cups flour, sifted, AP
¼ cup sugar
2 teaspoons baking powder
½ teaspoon salt
1 egg
⅓ cup evaporated milk
½ teaspoon vanilla bean paste or extract
4 tablespoons butter, melted and slightly cooled
2 tablespoons cinnamon/sugar mix
cinnamon/sugar mix, to top
Pre-heat oven to 350 F.
Combine the sugar, flour, baking powder, salt in a bowl and whisk together.
In mixer bowl, add egg, vanilla, butter, milk, 2 tablespoons cinnamon/sugar and fully mix.
Stir together wet and dry ingredients until just combined.
Roll out dough on well-floured surface to about ¼-1/2" thickness large rectangle.
Brush off excess flour.
Heavily sprinkle entire dough rectangle with cinnamon/sugar blend. The more the merrier!
Use pizza cutter to slice dough into strips, cutting horizontally from your left-right.
Take each strand and twist it carefully.
Wrap each strand into a lightly greased doughnut pan for baking. I prefer THIS fluted mini doughnut pan.
Note that the dough will overlap as it circles a couple times. This is what you want.
Bake until golden, about 15 minutes.
Cool, but serve warm for best results.
Top with caramel sauce and/or with coffee.
Enjoy! - More on SouthernFATTY.com.
Recipe by
Southern FATTY
at https://www.southernfatty.com/babka-twist-doughnuts/