Strawberry BOURBON Lemonade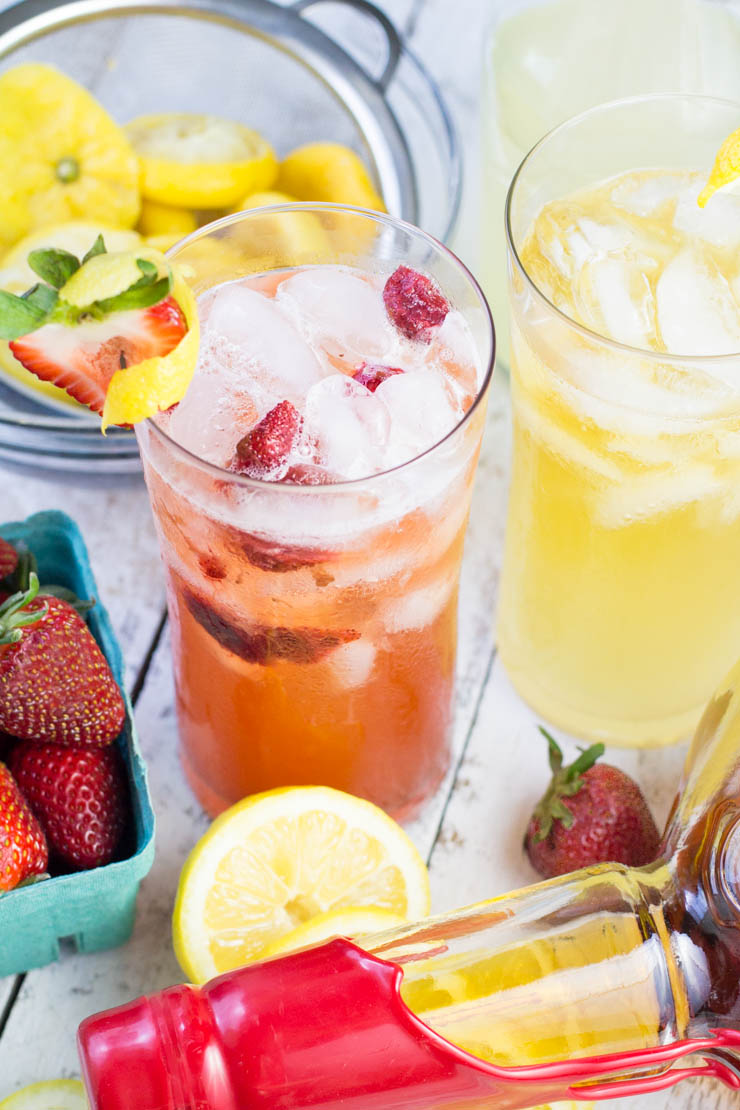 1 cup sugar
¾ cup water
1 cup roughly chopped fresh strawberries
1 plus ¼ cup lemon juice, freshly squeezed (about 6-7 lemons)
~ 4 cups cold water
1 shot bourbon (more or less per taste), for each glass of lemonade
Ice, to serve
In a saucepan over medium heat, add sugar, ¾ cup water, strawberries.
Stirring often, bring to a slow boil until sugar is dissolved.
Remove from heat and cool completely.
(Check out our Peach Simple Syrup recipe for a peach lemonade version.)
Add remaining ingredients (lemon juice, cold water) to syrup and stir well to combine.
Optionally, add each serving into a Mason jar and shake vigorously to break up strawberries for a stronger fruit flavor incorporation.
Pour into glasses over ice.
Add bourbon and swirl together.
Enjoy with friends! -- SouthernFATTY.com for more.
Recipe by
Southern FATTY
at https://www.southernfatty.com/strawberry-bourbon-lemonade/