General Fatty's Spicy Honey Chicken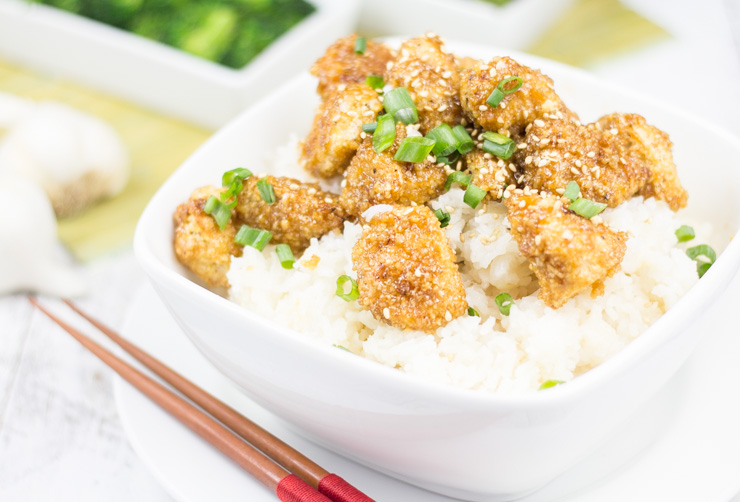 1 pound chicken, cut into 1" pieces
salt and pepper, to taste
1 egg
1 and ½ cups Panko crumbs
½ cup honey
2 tablespoons soy sauce
1 tablespoon sriracha
1 tablespoons garlic, minced
1 teaspoon apple cider vinegar
1 and ½ tablespoons cornstarch
½ cup water
green onion, to taste
sesame seeds, to taste
red pepper flakes, optional
Pre-heat oven to 400 F.
Season chopped chicken. Add to beaten egg in bowl.
Take each piece of chicken and toss into Panko. Press crumbs into chicken for thick coating.
Place on lined baking sheet and bake until golden, about 25 minutes.
Mix sauce ingredients, except cornstarch and water in saucepan. Heat over medium heat until hot.
Combine cornstarch and water. Add to sauce to thicken.
Toss crispy chicken with sauce.
Serve over rice with optional finishings and enjoy!
Recipe by
Southern FATTY
at https://www.southernfatty.com/spicy-honey-chicken/