Perfect Pulled Pork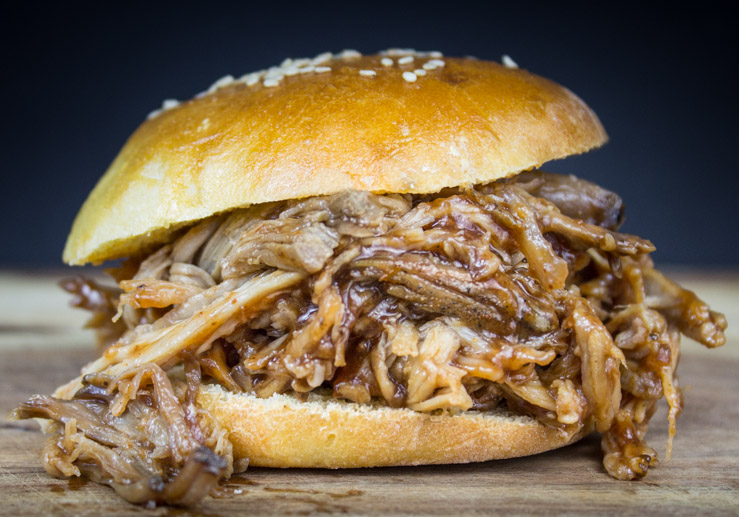 1 pork shoulder (aka Boston/pork butt) - I prefer 4-5 lbs
1-2 onions (I prefer sweet or Vidalia)
3-4 cloves garlic
¾ cup chicken stock
1 tablespoons brown sugar, dark
1 tablespoon raw/turbinado sugar
1 tablespoon chili powder
1 tablespoon salt
½ tablespoon paprika
1 teaspoon black pepper
¾ teaspoon cumin
½ teaspoon garlic powder
¼ teaspoon cayenne pepper
¼ teaspoon cinnamon
¼ teaspoon celery seed
¼ teaspoon ground mustard
Combine ingredients for spice rub blend in mall bowl.
Very roughly chop onion and place to cover bottom of crockpot.
Slightly crush garlic cloves and place with onions.
Pour in chicken stock.
Place a few large slices in the top (opposite of fat pad side) of the shoulder.
Rub entire shoulder with spice blend.
Cook on low setting for 8-10 hours. [If you have less time, you can cook on high for approx. 6 hours.]
Remove to a rack to rest for at least 20 minutes.
Shred and mix with BBQ sauce to serve, if desired.
Enjoy more recipes on SouthernFATTY.com!