Pesto Three Ways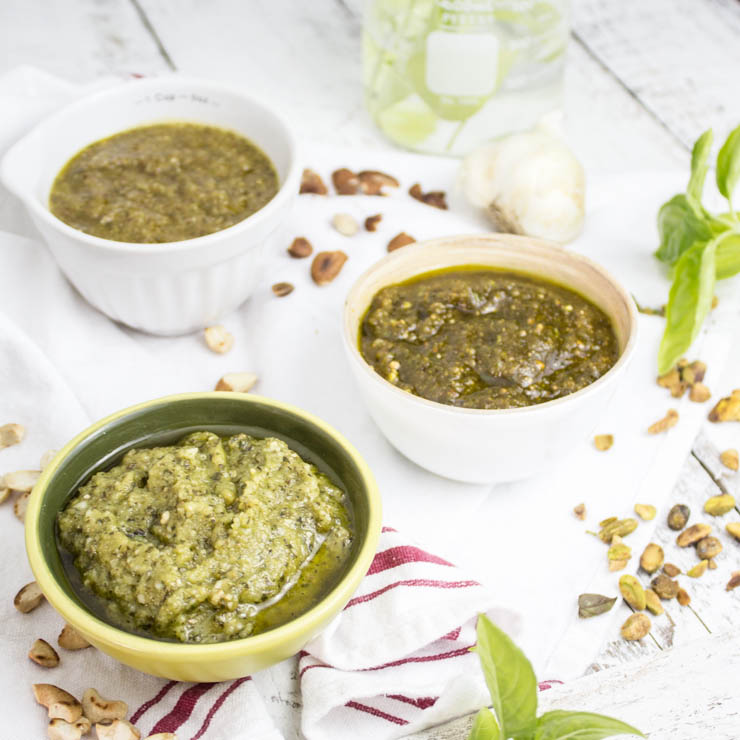 ¼ cup nuts (pistachios, cashews, almonds, etc.)
1 and ¾ cups basil, fresh
1-2 cloves garlic, try one first - add 2nd if needed
½ cup good extra virgin olive oil
½ cup parmesan or Pecorino cheese, freshly grated
squeeze lemon juice, fresh
½ teaspoon salt
¼ teaspoon pepper
Dry toast the nuts of choice in a pan until aromatic and slightly golden.
Remove and cool completely.
Combine all ingredients into food processor and blend until smooth.
Alternatively, add cheese after processing.
Enjoy on pasta, bread, etc.
To freeze - place in container and top with a layer of olive oil and freeze.
Visit SouthernFATTY.com and let us know what you think about this recipe!