Garlic Sautéed Skillet Zucchini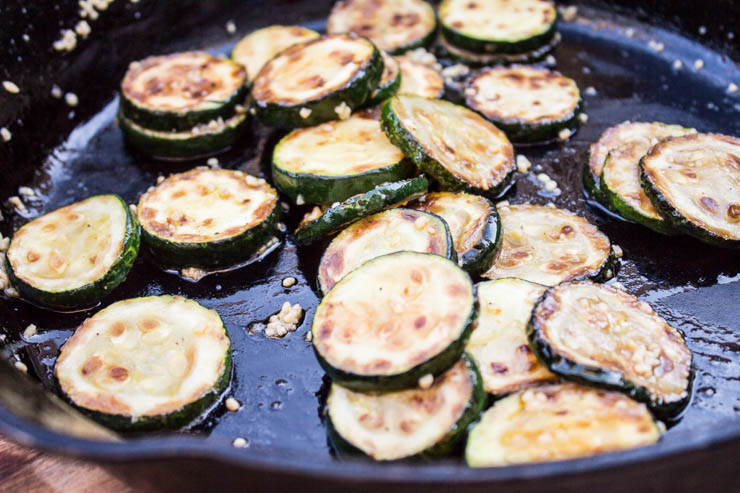 3-4 small zucchini, any variety
1 tablespoon extra virgin olive oil
½ tablespoon butter, unsalted
1 tablespoon garlic, minced
¼ teaspoon salt
¼ teaspoon freshly ground pepper
½ teaspoon italian seasoning, optional
parmesan or asiago cheese, grated, optional (but delicious!)
Heat cast iron skillet over medium heat.
Slice zucchini evenly, about ¼ inch. Sprinkle with salt.
When skillet is hot, add oil and butter to combine.
Add zucchini in single layer.
Cook until golden. Flip and repeat.
Season with remaining seasonings when both sides have light caramelization.
Sprinkle with cheese, if desired.
Enjoy! Visit SouthernFATTY.com for more.
Recipe by
Southern FATTY
at https://www.southernfatty.com/garlic-sauteed-skillet-zucchini/