Homemade Fresh Guacamole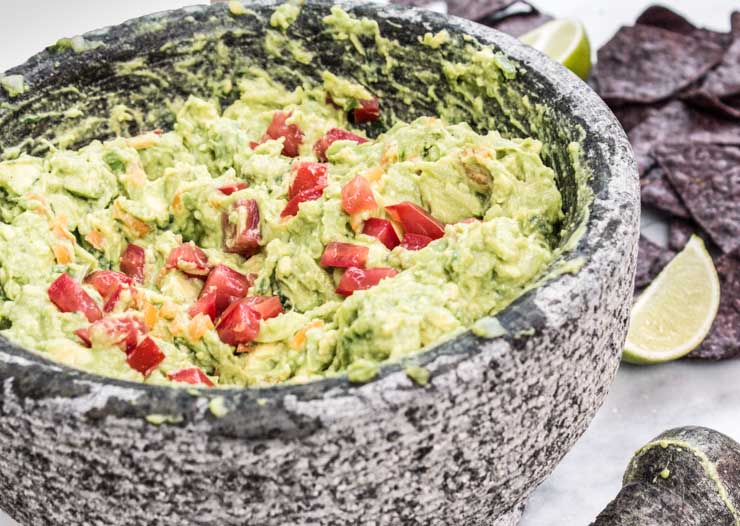 3 avocados
1 tablespoon cilantro, chopped
2 cloves garlic
1 lime (or 2 key limes)
½ teaspoon salt
¼ teaspoon garlic salt
½ teaspoon cumin
¼ teaspoon cayenne
¼ teaspoon paprika
¼ to ½ onion, diced
½ jalapeño pepper, diced and seeded
½ habanero pepper, diced and seeded
2-3 roma tomatoes, diced and seeded
If using a mortar & pestle, add lime juice from lime, garlic cloves, cilantro.
Twist and press until cilantro leaves are bruised and garlic cloves are well minced.
Alternatively, mince together well on board and add to bowl.
Add avocados and mash to desired consistency. I prefer a chunky guacamole, personally.
Add remaining spices and combine well.
Add peppers (per taste) and fold in.
Fold in tomatoes.
Let rest at least 30 minutes before enjoying.
Visit SouthernFATTY.com for more!