Grilled Herb Butter Corn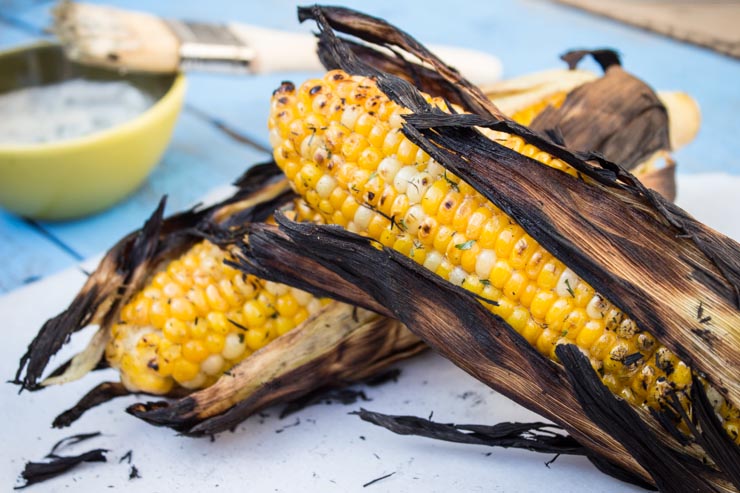 4 ears Fresh Corn
water, cold
1 tablespoon salt
4 tablespoons unsalted butter, room temp/softened
1 tablespoon fresh basil
1 tablespoon fresh cilantro
½ - 1 teaspoon salt, by taste
½ teaspoon pepper
dash hot sauce
Pull husks of corn down, clean out and rinse well.
Place in cool water bath with tablespoon salt and soak for at least 10 minutes (up to several hours, adding salt at last 10-15 minutes).
Mix all herbs, salt, pepper and hot sauce in softened butter.
Brush on butter mixture before returning husks to original covered position on corn.
Grill for ~5 minutes on each side on high heat grill. Turn carefully to prevent husks from tearing completely. Cook slightly longer for softer corn.
Remove and let cool.
Add more butter and enjoy!
Visit SouthernFATTY.com for more recipe and to comment.