Sweet Tea Julep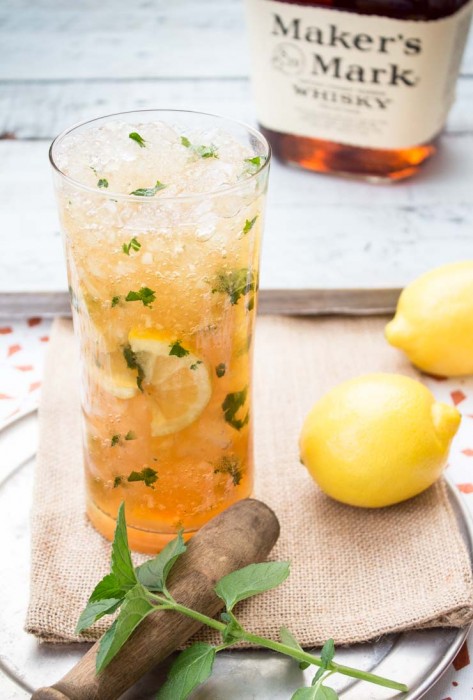 Author:
SouthernFATTY.com
3 oz Kentucky bourbon
8-10 mint leaves
¼ lemon, sliced
1 tablespoon sugar
1 cup sweet tea
crushed ice
extra mint leaves for garnish
Combine bourbon, mint, sugar and lemon slices in glass.
Press the ingredients together gently (you don't need to smash the leaves completely-- just break the seals of the stem veins) with a wooden spoon/muddler.
Add tea and crushed ice. Stir well.
Typically served in a stainless glass with a holdable rim to chill glass and drink completely.
Enjoy! Let us know what you think on SouthernFATTY.com!