Chocolate Peanut Clusters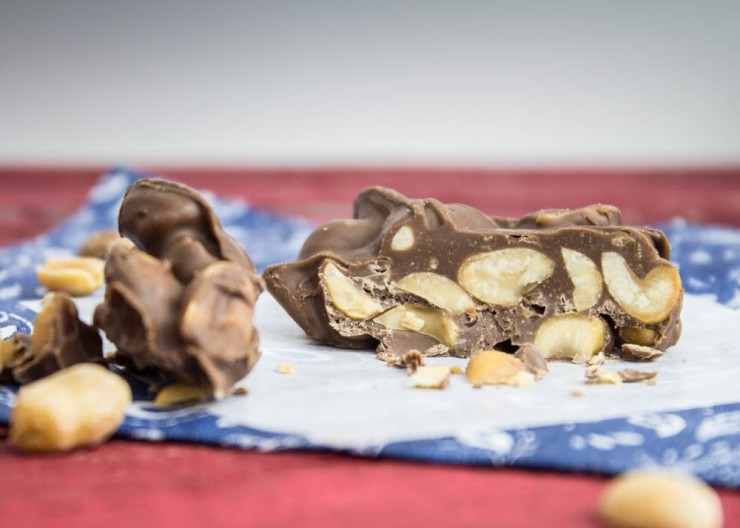 1 package (12 ounces) chocolate chips
4-5 cups nuts of choice (I prefer salted)
Prepare baking sheet with paper liner.
In a saucepan (or double boiler), heat about an inch of water until steaming.
Place a heat safe bowl (if not using double boiler) larger than the pan over the steaming saucepan.
Place chocolate chips (only ⅔ of pkg if tempering, keeping other to mix in per linked page instructions above in post) and melt slowly. Stir constantly.
When melted remove from heat and mix in nuts.
Place spoonfuls of mixture on baking sheet and let cool.
Enjoy!
Visit SouthernFATTY.com for more.
Recipe by
Southern FATTY
at https://www.southernfatty.com/chocolate-peanut-clusters/