Baked Candied Pecans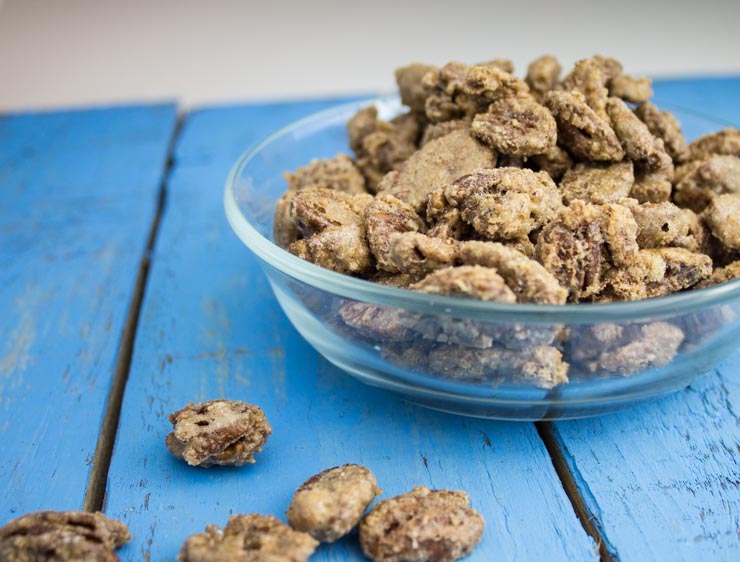 8 oz pecan halves
½ cup sugar
½ teaspoon cinnamon
½ teaspoon salt
1 egg, white only
1 tablespoon water
1 teaspoon vanilla extract
Pre-heat oven to 250 F.
Combine sugar, salt, cinnamon in a sealable bag or container. Set aside.
Whisk egg white and water with vanilla.
Place pecans in egg white mixture and mix to coat all nuts.
Place coated pecans in bag with sugar mixture.
Transfer pecans to a lined baking sheet and bake for about 1 hour, stirring every 20 minutes.
Enjoy! Visit SouthernFATTY.com for more.