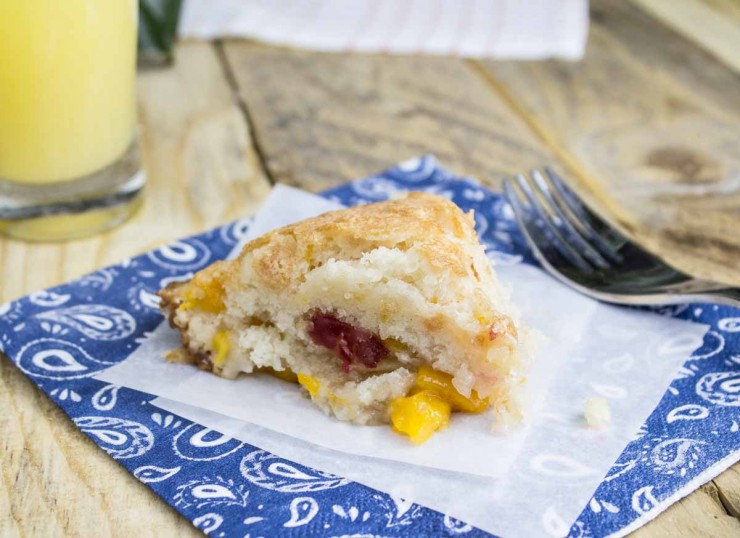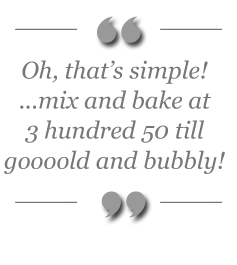 There is nothing that I love more than a super-simple, sweet recipe. Well, other than Dolly Parton. This is Nashville, after all. This recipe combines the best of both worlds.
The Cuppa Cuppa Cuppa Cake is a the sweet creation of Truvy (Dolly Parton) from one of the all-time best classic movies, Steel Magnolias. After recently seeing a friend of mine in a local theater production of the film, the spark to try to bake the famous cake was reignited.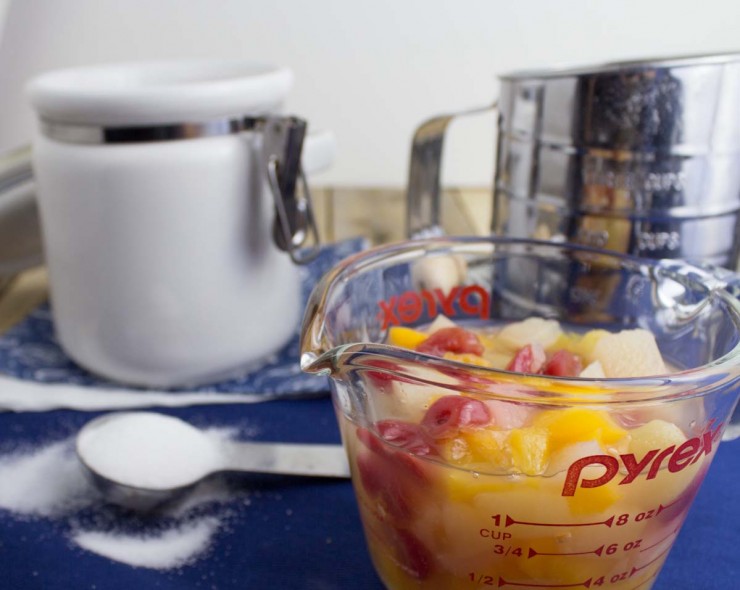 Truvy is doing hair (Because you shouldn't trust anyone that does their own… It isn't natural!) while Clairee is browsing the index-style recipe cards for favorites to copy for her own collection (which I can clearly remember doing with my mom's recipes when I was growing up), when she asks Truvy about the "Cuppa Cuppa Cuppa…". Truvy chimes in to explain, "Oh, that's simple! You don't need to write that down. That's a cup o' flour, cup o' sugar and a cup o' fruit cocktail with the juice… and you mix and bake at 350 till goooooold and bubbly!".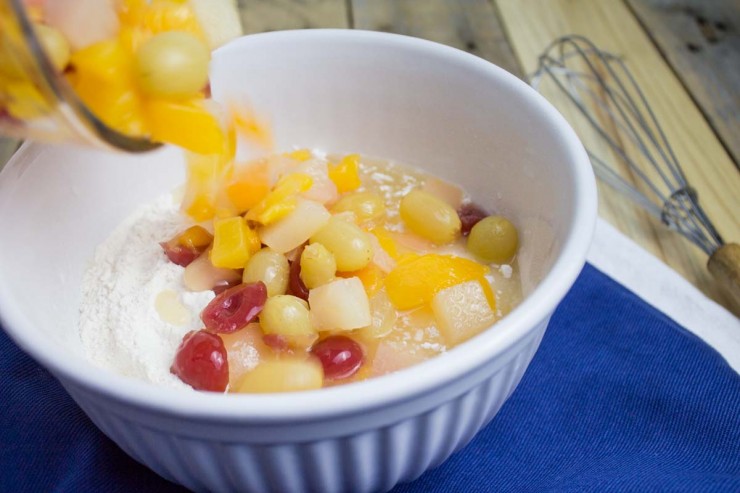 I know that many of you will just be disappointed that this post isn't about how to make the perfect "piece of ass" armadillo cake that Ouiser serves so delightfully… Another day, perhaps.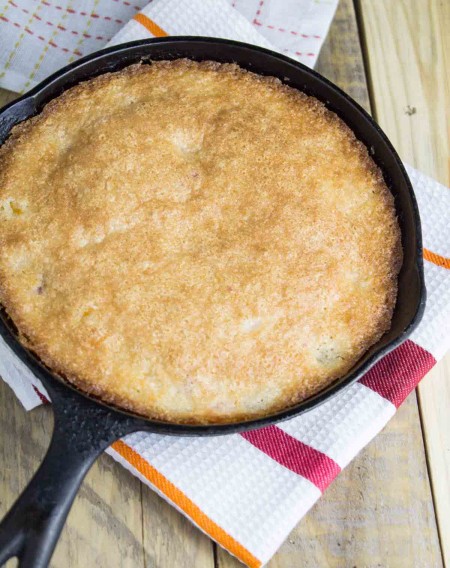 This recipe is seriously as easy as it sounds. I literally mixed together a cup of [self-rising] flour, a cup of [our very own vanilla] sugar and a cup of [extra cherry] fruit cocktail with the juice. Let me repeat that. EXTRA CHERRY fruit cocktail. If this had existed in my childhood, soooo many fights would have been prevented. World peace would have been achieved. Genius.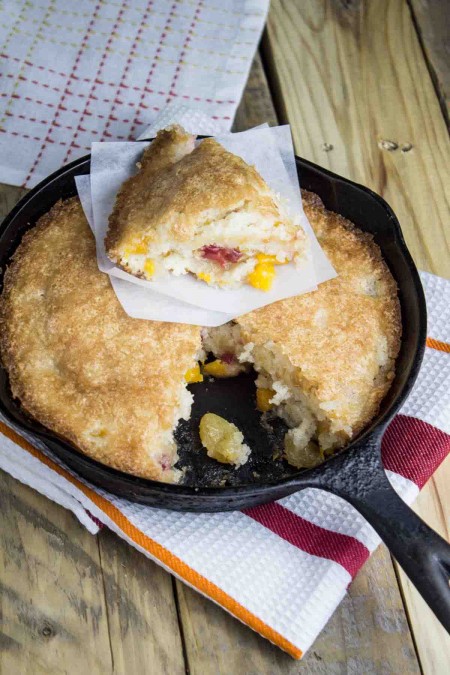 Now… I feel obligated to say a few things about this recipe. It isn't the most complex, delicious recipe ever. It isn't bad. It's just very very sweet. Like pre-made bakery grocery-store cake sweet. I will certainly make it again, but mostly for the nostalgia and my annual Drink Your Juice Shelby Steel Magnolias viewing party. Don't tell Dolly.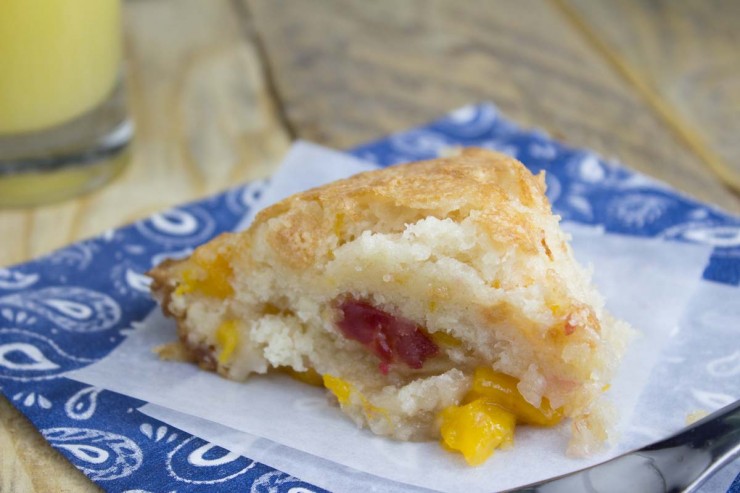 To finish off this cake at home, I ended up crumbling the pieces and giving them a quick bake to make a nice ice cream topping. Because, well, we all know that this should be served over ice cream to cut the sweetness.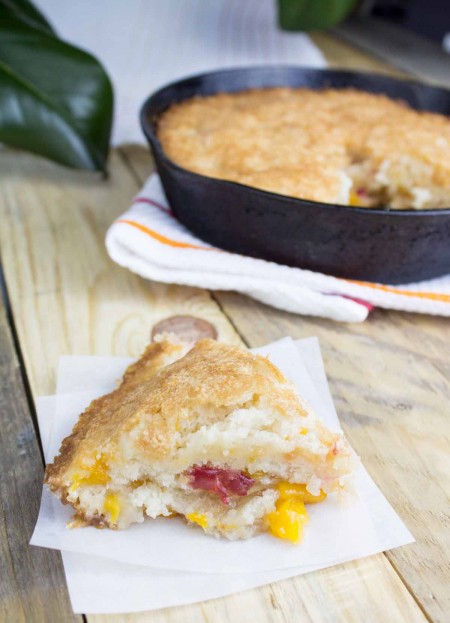 Just in case you can't just remember the recipe, here it is:
Cuppa Cuppa Cuppa Cake
Super-sweet and simple Cuppa Cuppa Cuppa Cake from Steel Magnolias on SouthernFATTY.com
Ingredients
1 cup flour, self-rising
1 cup sugar (I prefer our vanilla sugar!)
1 cup fruit cocktail with the juice
ice cream, to cut the sweetness (optional, but encouraged)
Instructions
Pre-heat oven to 350 F.
Mix all ingredients together until well-combined.
Bake in greased pan or skillet until gold and bubbly, about 40-45 minutes.
Enjoy! Visit SouthernFATTY.com and leave us some love.
Notes
SouthernFATTY.com - Sharing encouraged with proper linked credit.
What are your favorite movie menu items? Comment and let us know!