This post has been sponsored by NILLA Wafers. All thoughts and opinions are my own. — A tart that will take those banana pudding memories to a whole new level. NILLA Wafers butter crust is topped with malted chocolate ganache and a banana-packed white chocolate mousse. Finished with whipped cream, bananas, and crushed NILLA Wafers.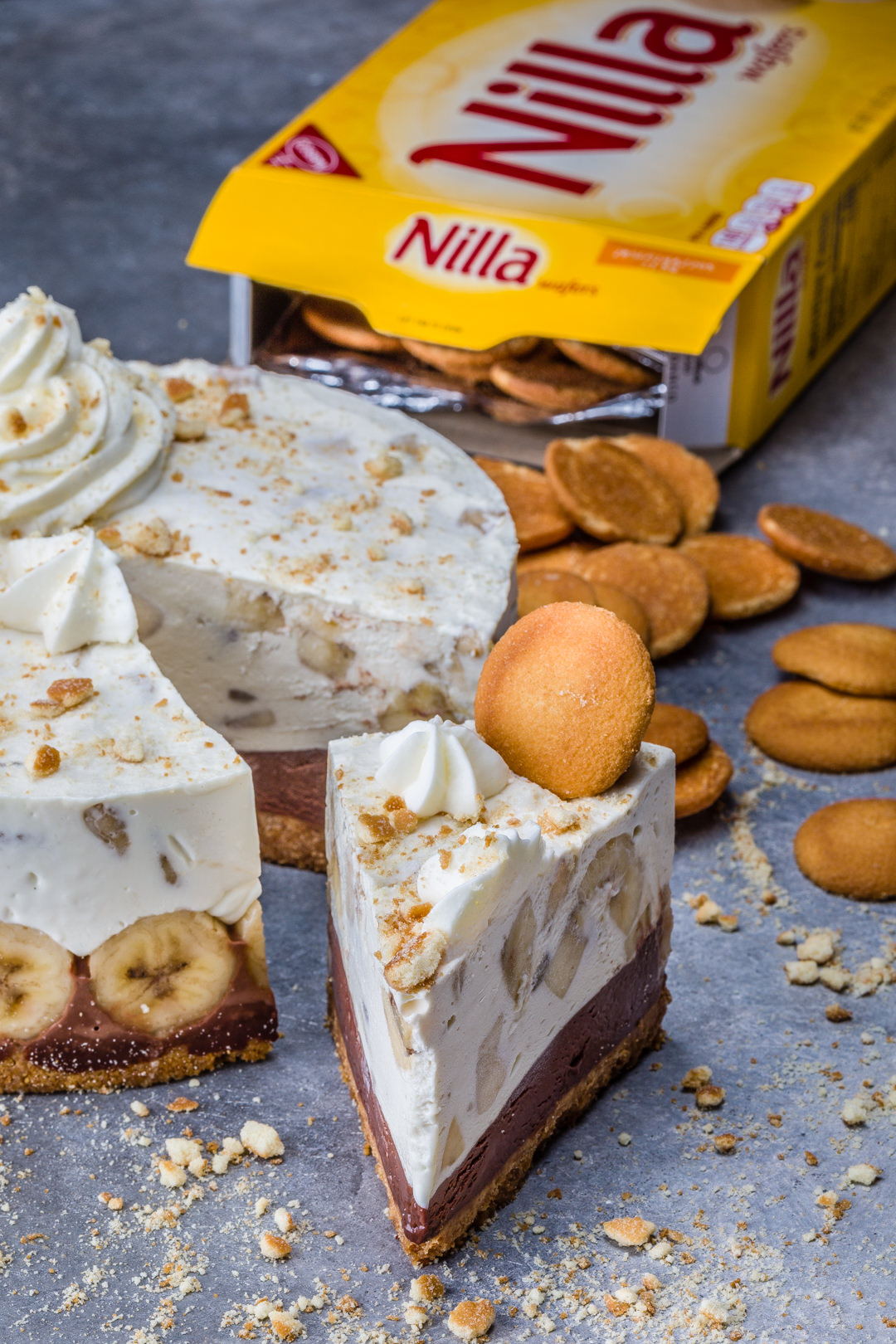 There are a lot of iconic southern desserts. And I mean, A LOT. Pecan pie, red velvet cake, my grandmother's cornflake cookies. Few are as iconic and nostalgic as banana pudding. You know the one — Pudding, whipped cream, bananas, layered with those golden NILLA Wafer cookies. It pretty much sums my entire childhood (and adulthood, if I'm honest) up in one scoop.
I'm taking this classic to a whole new level with this Banana Cream Mousse Tart, complete with a killer crust from my sponsored partners at NILLA Wafers and Kroger.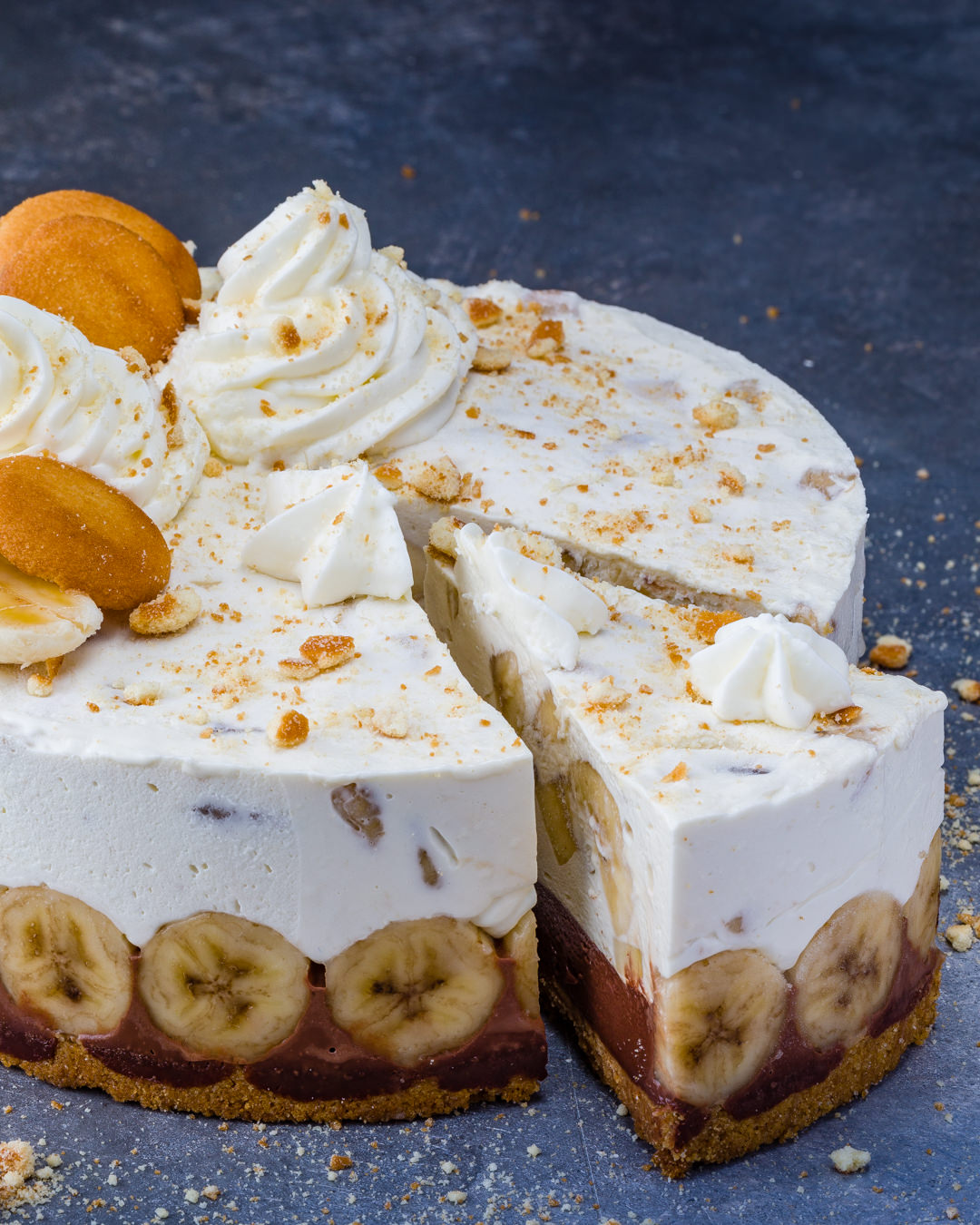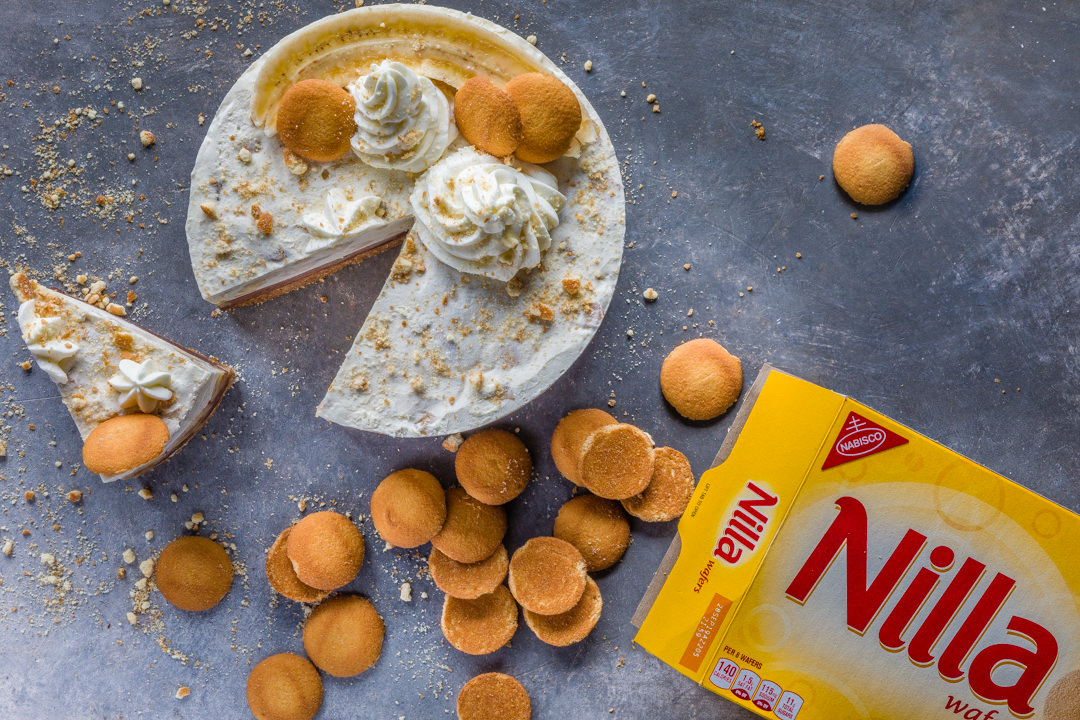 When I was snacking on the boxes of NILLA Wafers that I picked up from Kroger, I immediately thought of banana pudding. With tons of church pot-lucks, picnics, events in the neighborhood, and holidays, especially Easter with Spring having just arrived, celebrated with friends and family in Kentucky and Georgia, I grew up counting on having banana pudding at all of these events. I can even remember neighborhood gossip about who's was best. I have my opinions, but I'll just say that I didn't have any problem enjoying them all.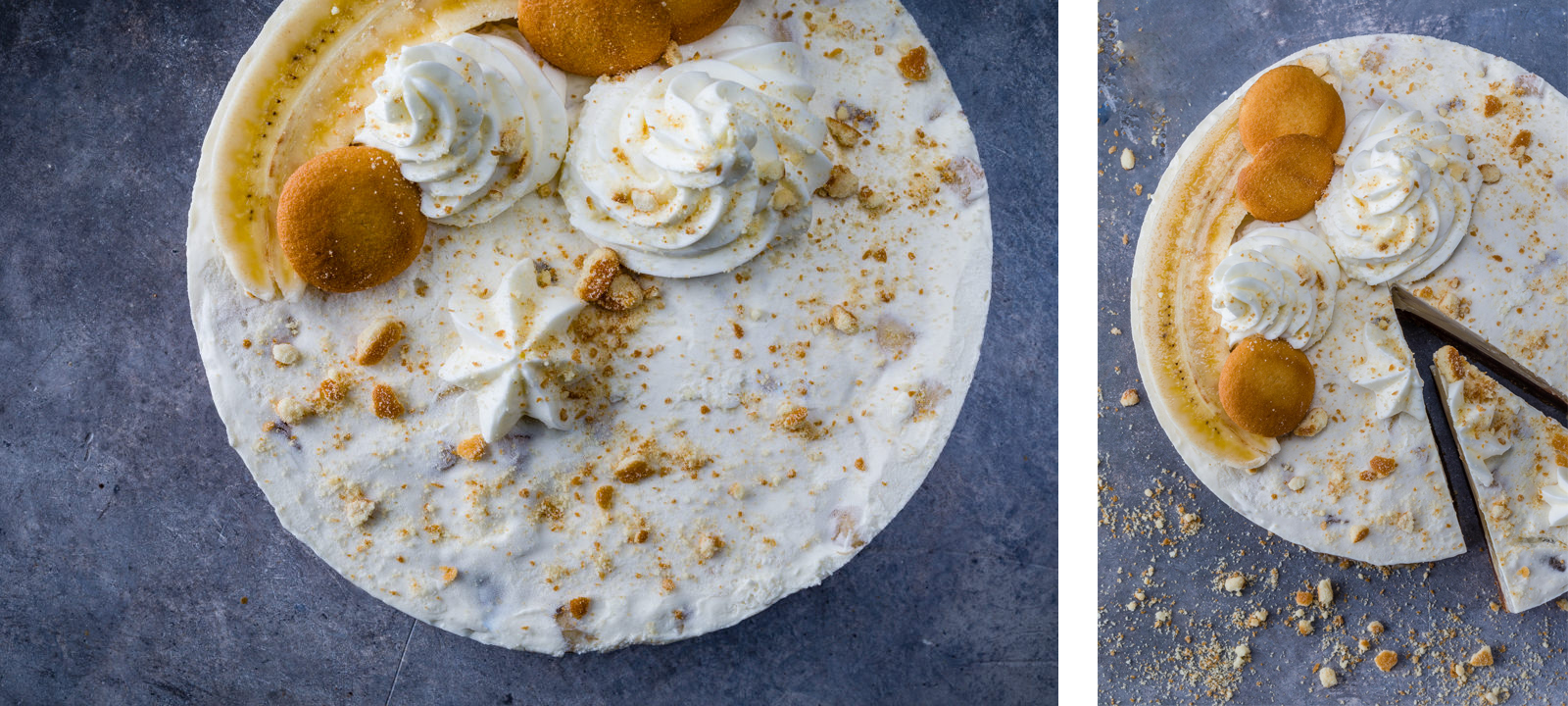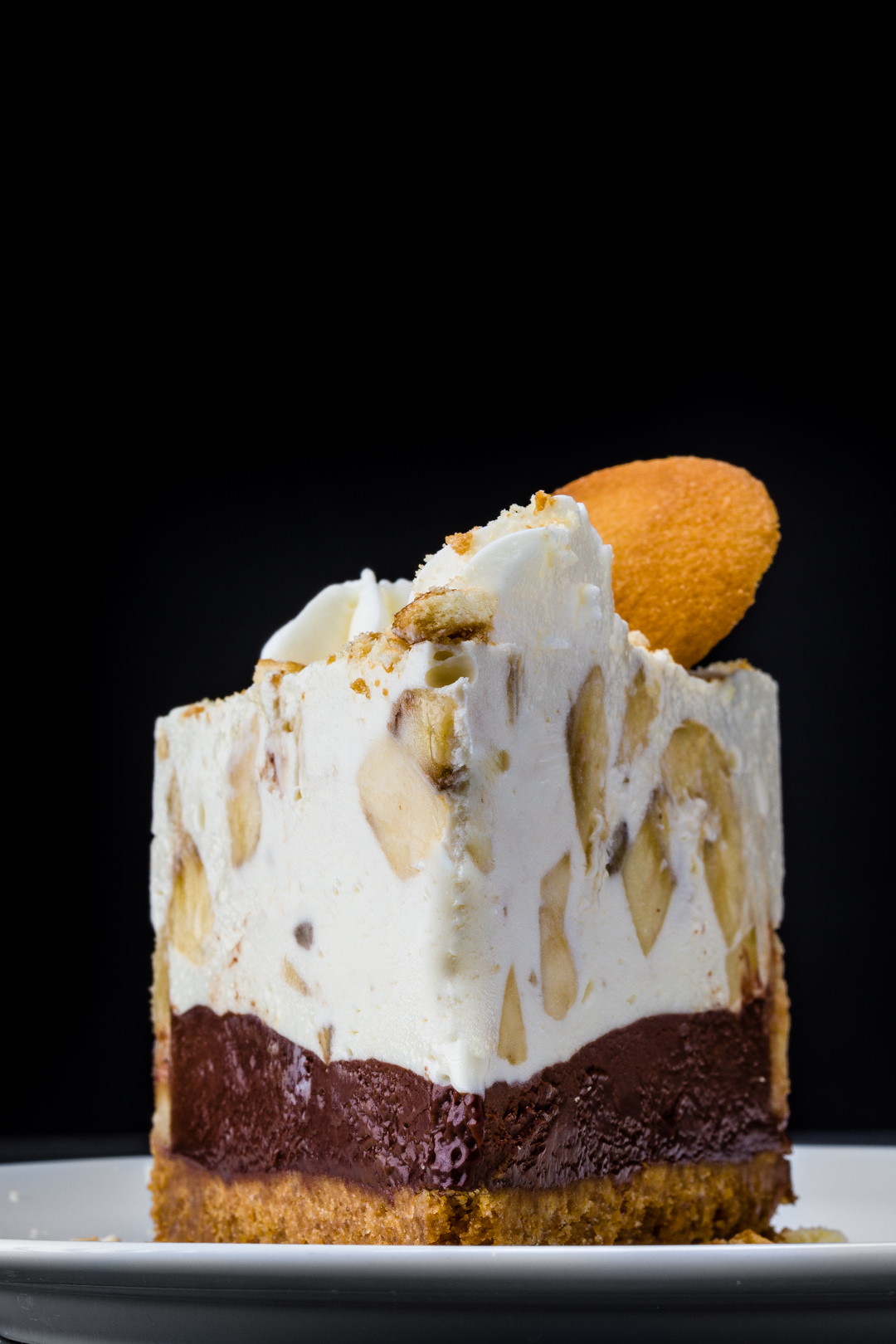 The goal I had a kid would be to squeeze my way to the front of the line to make sure that I could grab that perfect scoop. The one with the most layers of NILLA Wafers. If nobody was looking, I'd quickly shift a few of the crunchy ones on top over to my bowl.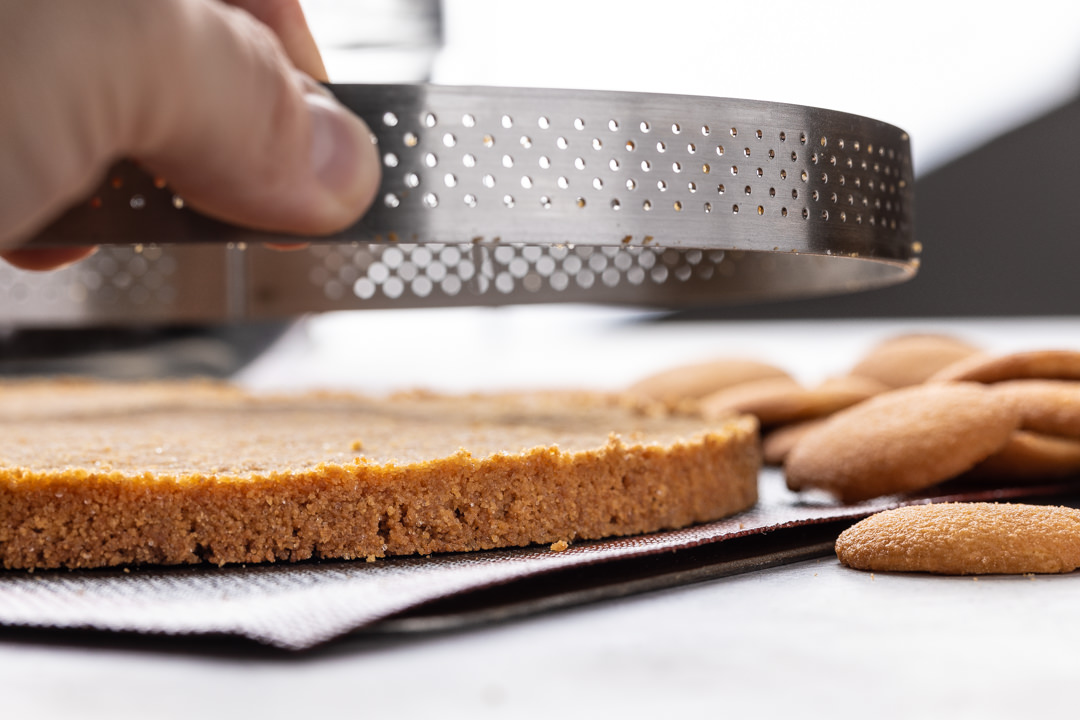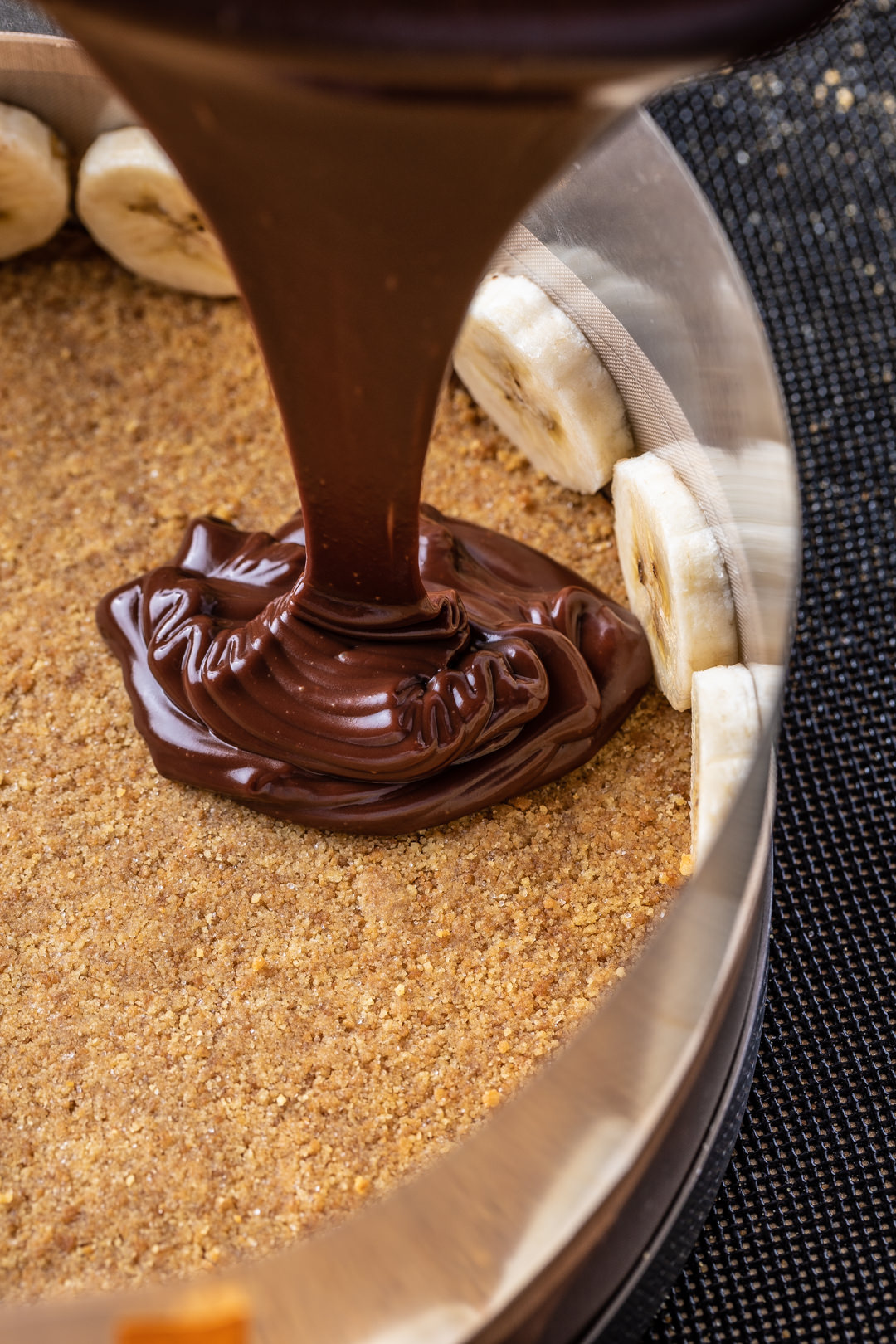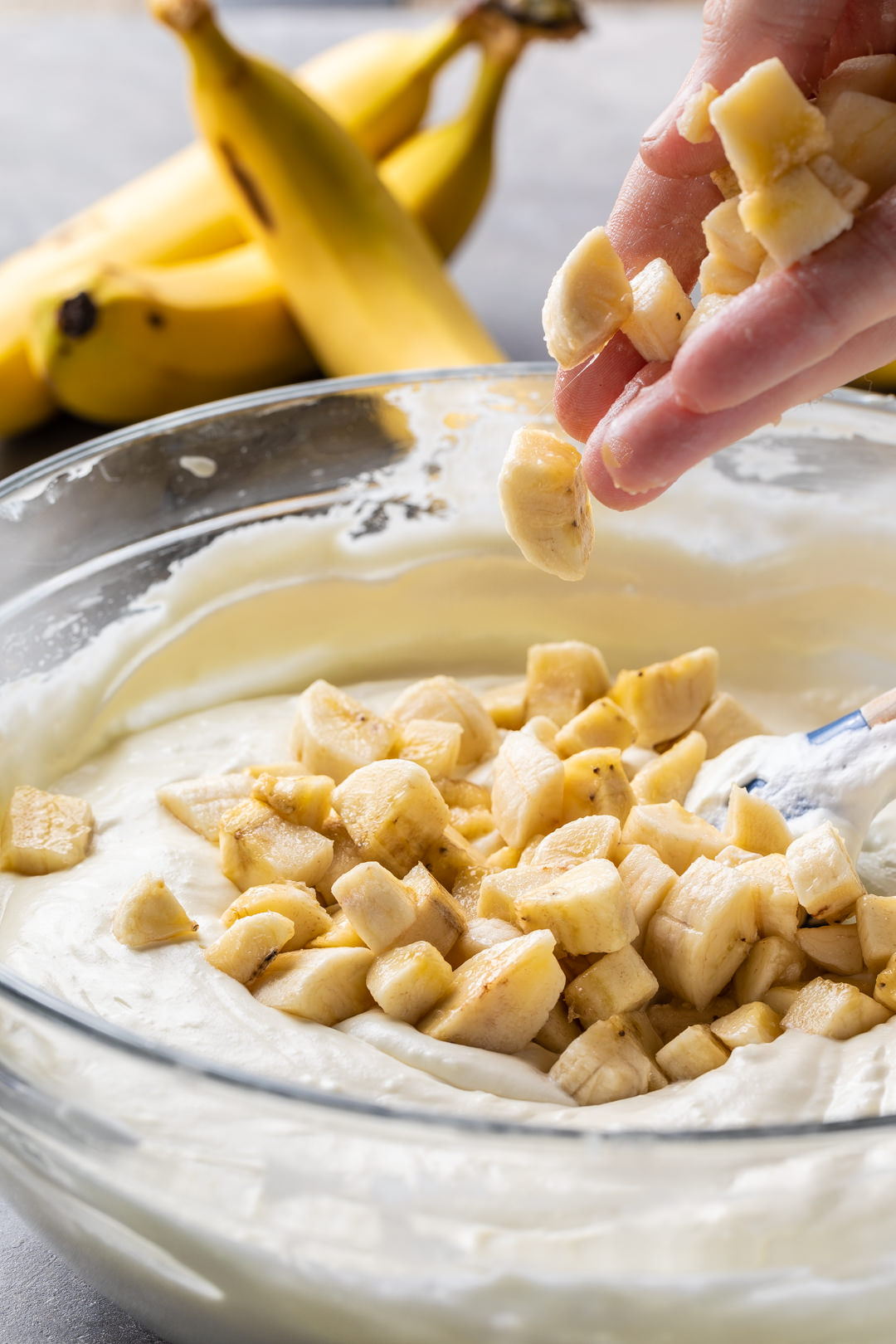 That crunch from the NILLA Wafer cookies was always the best part of the dessert for me. The contrast in texture from the cookies and the banana base, with the lightness of whipped cream. It just worked so well together. I wanted that crunch to really be front and center in my twist of the treat, so I went for a pretty thick buttery crust. It's the best finish for each bite to have that familiar flavor under the super light and airy mousse.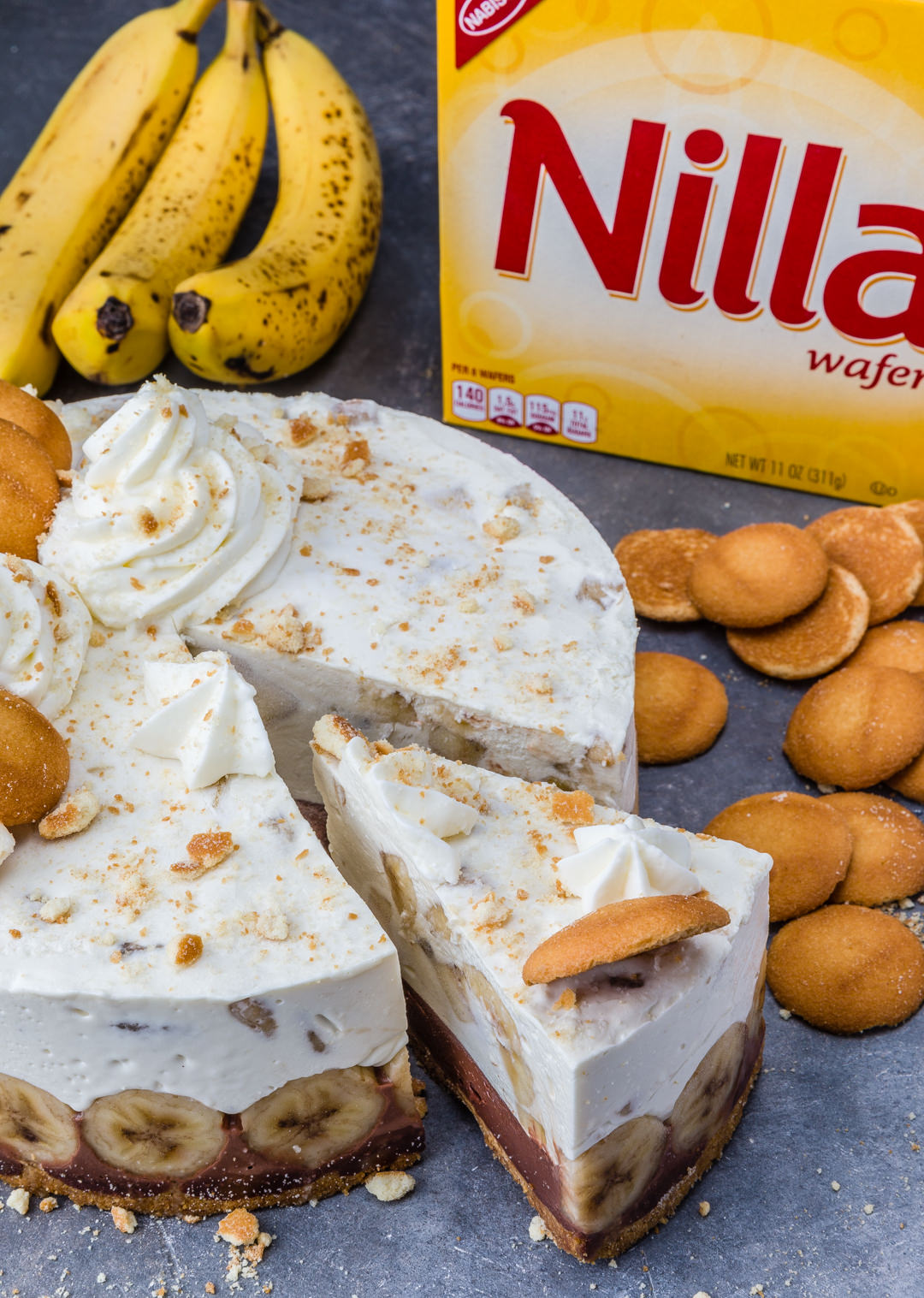 The NILLA Wafers crust has a simple malted milk chocolate ganache, topped with a white chocolate banana mousse. You can add the malt powder or skip it, but for Spring and Easter, it just adds another layer of great memories. Obviously, I had to finish it off with crushed cookies. A big perk of this recipe is that the only element that is baked is the crust. You can make that and freeze it and finish it any time after. The ganache and mousse can be whipped up in minutes. I've made it here in a ring mold for a bit of a flashy presentation, but you can certainly do the same thing in a regular pie pan as well.
These kinds of super-nostalgic desserts are such a big influence on a lot of my recipes and direction in my own kitchen today. Baking for someone is always wonderful, but when you can find a way to share more than a bite, an experience, and a story, that's where I think the real sweetness shines through.
Find NILLA Wafers at your local Kroger grocery store.
Click HERE to add NILLA Wafers to your Kroger cart.
Banana Cream Mousse Tart with NILLA Wafers Crust
NILLA Wafers butter crust topped with malted chocolate ganache & banana white chocolate mousse. Finished with whipped cream, bananas, and crushed NILLA Wafers. From SouthernFatty.com.
Author:
Phillip Fryman | SouthernFATTY.com
Ingredients
NILLA Wafers Cookie Crust
4 cups NILLA Wafers (click here to find at Kroger)
2 tablespoons sugar
6 tablespoons butter, unsalted
1 teaspoon vanilla extract
¼ teaspoon salt
Malted Milk Chocolate Ganache
12 ounces chocolate (milk or dark, your choice)
1 cup heavy cream
4 tablespoons butter, unsalted
3 tablespoons malted milk powder
White Chocolate Banana Mousse
2 bananas, chopped
8 ounces white chocolate, chopped finealy
2½ cups heavy cream, cold divided
3 tablespoons powdered sugar
¼ cup water, cold
2 teaspoons gelatin powder
Finishing
¼ cup NILLA Wafers, crushed
½ cup whipped cream
1 whole banana, sliced in half
Instructions
NILLA Wafers Cookie Crust
Preheat oven to 300 F.
Combine NILLA Wafers and sugar into a food processor (or a gallon ziplock if you don't have one).
Processor or crush until fine.
Gently melt butter, add vanilla and salt.
Mix well and press into pie or tart pan. I prefer to make this with a flat crust, but you can press it higher like a pie if you'd like.
Bake until golden and very well set, 20 minutes. Remove and cool completely to room temperature to set. This is the only baked element of the recipe.
Malted Milk Chocolate Ganache
Chop chocolate well so it will melt evenly. Place in large heat-safe bowl.
Simmer heavy cream until steaming (can microwave, but watch closely as you don't want to split or burn it).
Whisk in malted milk powder.
Add chopped butter to chocolate in bowl.
Pour hot cream over chopped chocolate and butter. Cover with plastic wrap and allow to sit for 5 minutes.
Gently stir with a spatula until completely melted and smooth.
Cool slightly to thicken, but still pourable.
Pour over crust in your desired pan.
I used a ring tart pan with acetate film around the edges with banana slices for adding the chocolate and mousse. This is optional, but creates a great modern look.
Allow to rest at room temperature for 30 minutes or until completely set before making and adding the mousse.
White Chocolate Banana Mousse
Sprinkle gelatin over cold water and allow to sit for 5 minutes to hydrate.
Heat ½ cup of the heavy cream to almost a boil.
Remove from the heat and add the gelatin mass. Stir gently to completely combine.
Pour hot cream over white chocolate.
Let rest, covered, for 5 minutes and then gently stir to fully combine.
Allow to sit and cool while continuing.
Whip the remaining 2 cups of cold heavy cream to just stiff peaks with powdered sugar.
GENTLY fold in chocolate to the whipped cream.
Fold in chopped bananas.
Pour over cooled ganache.
Allow to set in refrigerator for at least 1 hour.
Finishing
Decorate as desired with crushed NILLA Wafers, whipped cream.
Enjoy!
Find more recipes on SouthernFatty.com.